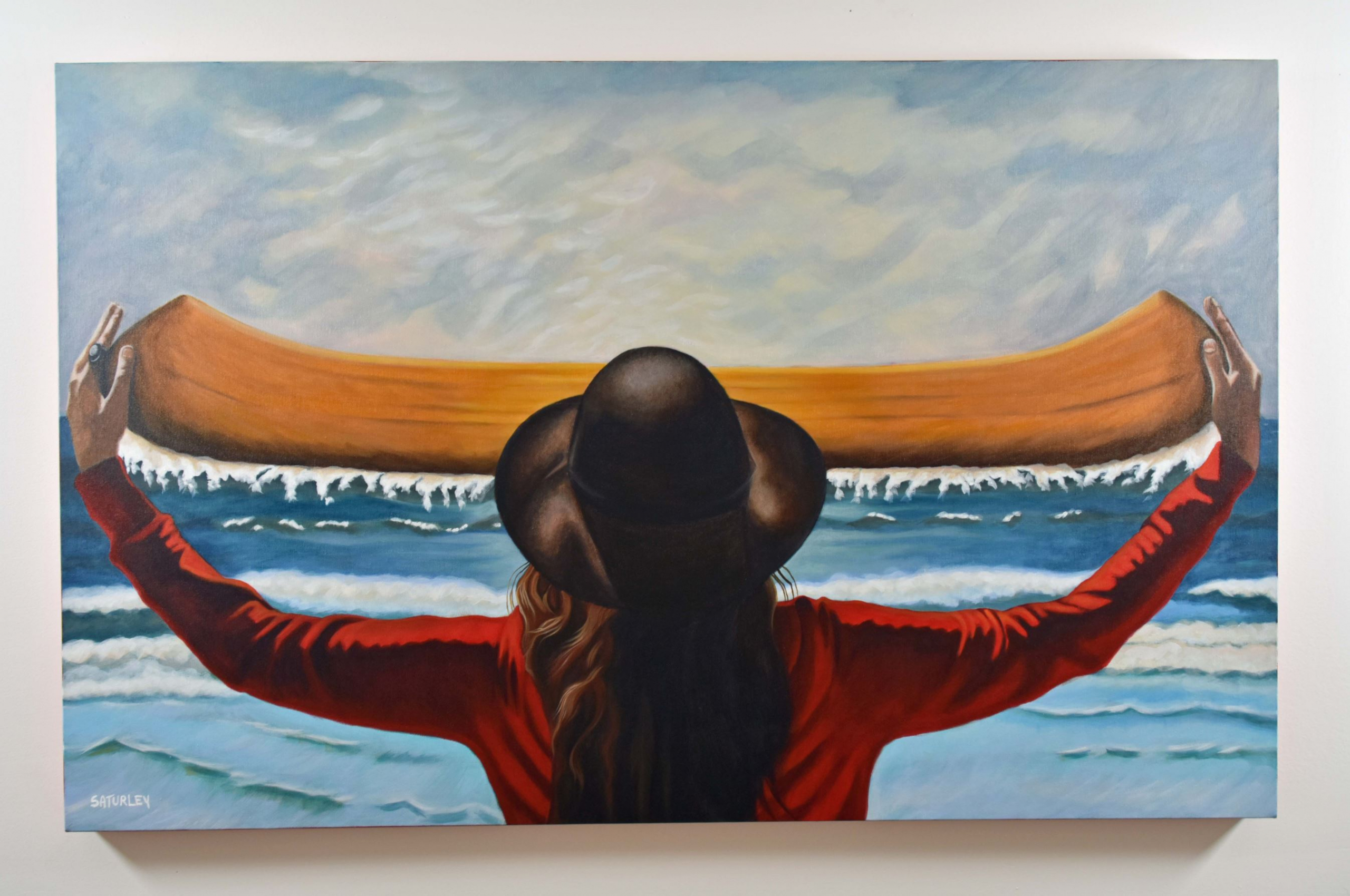 The Colart Collection – A Corporate Art Collection in Canada
The Colart Collection in Mont Royal, Quebec has become one of the largest and most important corporate collections in Canada. Supported by Larry Rossy Family Trust, the billionaire Lebanese immigrant who grew Canada's first dollar store, Dollarama, to over 1000 stores Canada-wide.
The Colart Collection's mandate has been to support and encourage young Canadian artists. The collection comprises works in all mediums and styles, with hundreds of artworks from across Canada, now hanging in their collection. This Canadian art collection in Quebec, sees its role as a patron encouraging the creativity of Canada's fresh and evolving talents. Not only a collection, Colart is an active force in promoting Canada's dynamic presence in the field of fine arts.
Works in the collection are hung in the Colart corporate offices in Mont Royal, Quebec. The Colart Collection is also mandated to organize public exhibits where its works can be enjoyed by all. The Colart Collection represents the superlative talent and creativity of Canada's newest and brightest generation of artists. The Colart Collection is immensely proud of the role its collection has in promoting the evolution of the fine arts.
In 2013, The Colart Collection added two works by Victoria, BC artist Brandy Saturley. Two figurative paintings telling stories of Canada and featuring symbols of hockey, the Habs, the landscape, Hudson's Bay (HBC Stripes) and the Canadian flag. These paintings, part of the artists' series 'Canadianisms' which garnered the artist notoriety as the 'Voice of Canadian Pop Art'
On Guard – 48″ x 36″ acrylic on canvas, 2013 – Brandy Saturley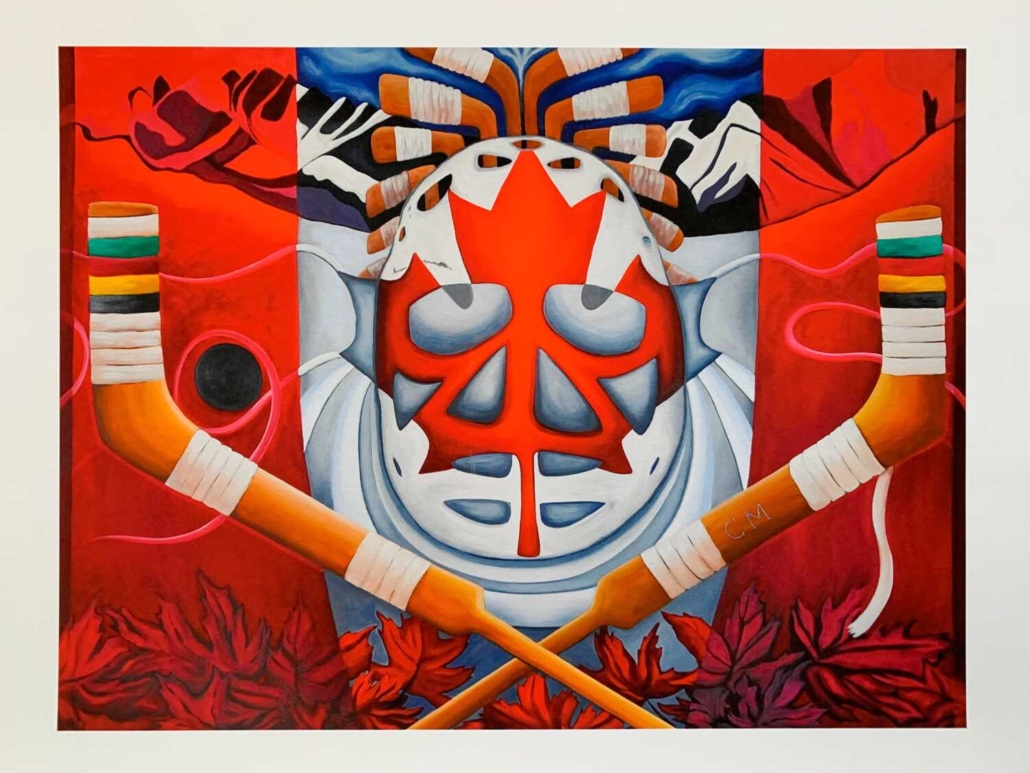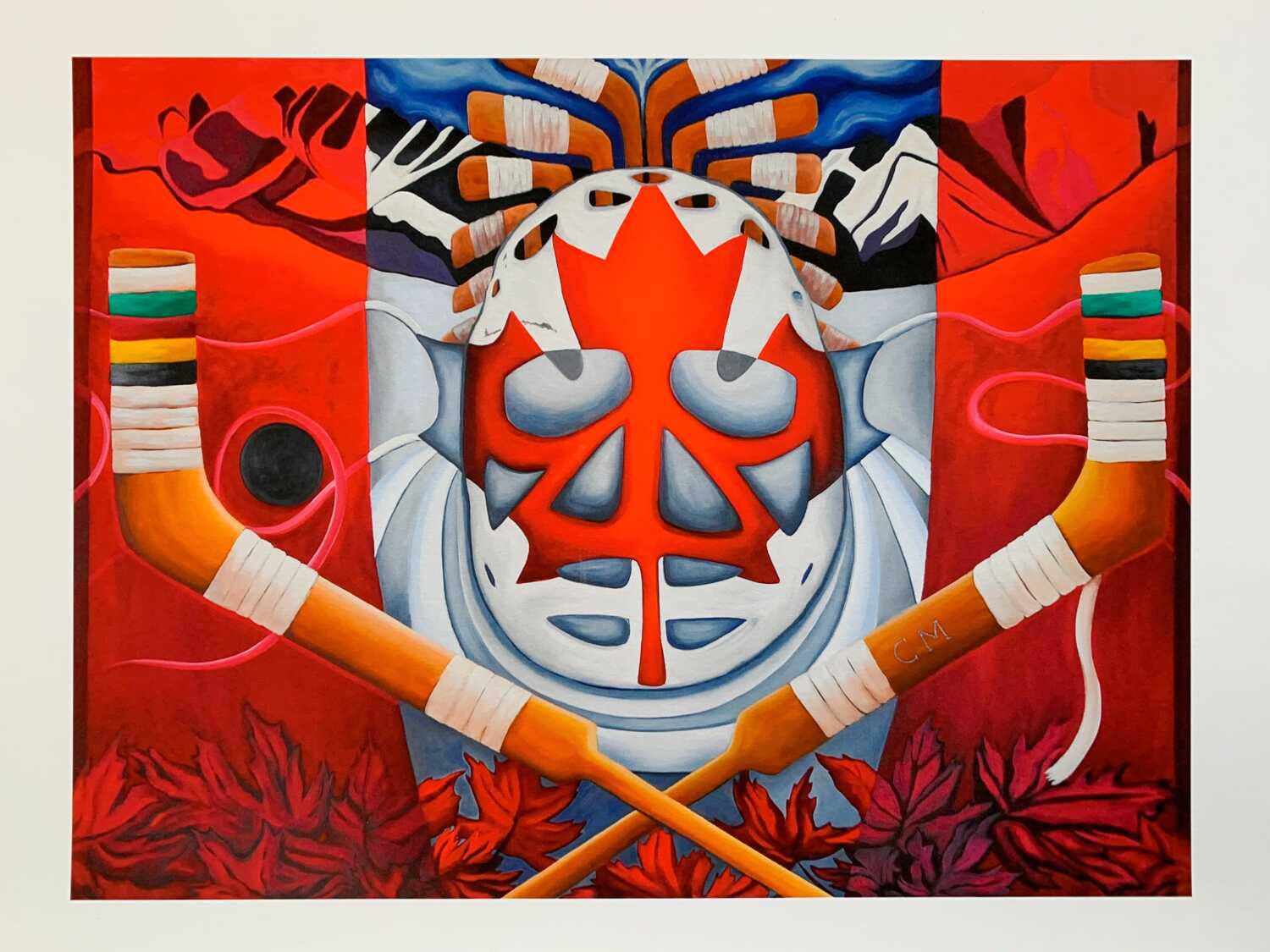 A Punch Line and An Unknown – 40″ x 30″ acrylic on canvas, 2013 – Brandy Saturley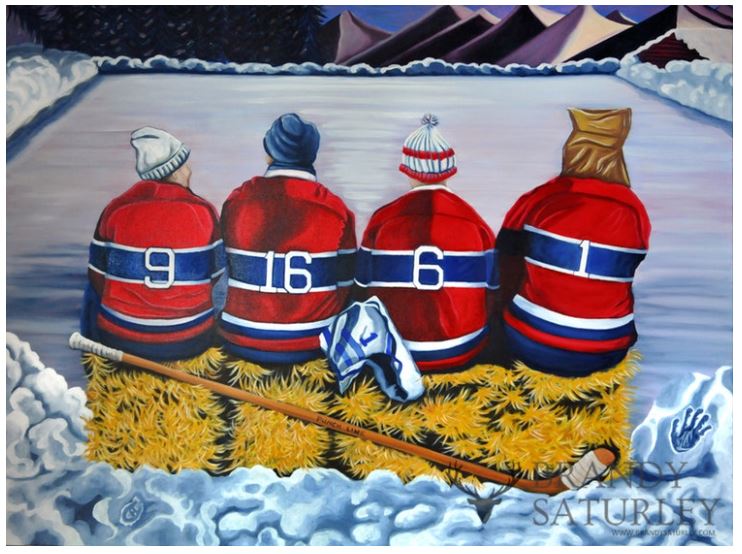 In 2020, the collection added this figurative painting from the 'Pop Canadianisms' series of paintings by the artist. Featuring the artist holding up a wooden canoe, arms outstretched, wearing signature red hoodie and black wool gaucho style hat, the artist has been painting stories of her adventures in the landscapes of Canada for over a decade.
We Can Fit in My Canoe – 48″ x 30″ acrylic on canvas, 2016 – Brandy Saturley
These paintings are very symbolic works speaking to our Canadian heritage and influences and the influence of hockey over our national consciousness.
More about the 'Canadianisms' series of paintings and the paintings of Canadian Artist, Brandy Saturley.