Get in Touch with Brandy Saturley
Are you captivated by a painting that you've discovered and would love to add it to your collection? Do you have any questions or simply want to reach out? Reach out to us here: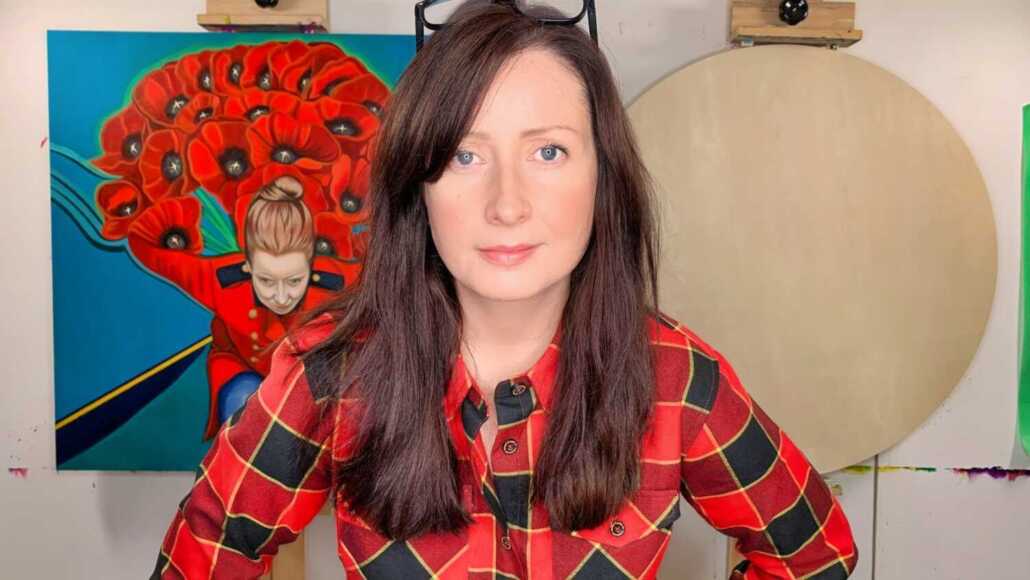 Art Buying Questions? Get in Touch:
For all art inquiries, please contact my business manager, Robert, at robert@brandysaturley.com
Love my Art? Join my Mailing List:
Subscribe now to my newsletter and stay updated with the latest news and releases from my art world.
Referral Program – Trade in Your Brandy Saturley Painting:
As a collector of The Art of Brandy Saturley, you can enjoy numerous benefits that provide you with the opportunity to change your perspective. If you're interested in exploring this program further, reach out to Robert at robert@brandysaturley.com and share the details of the trade-in you would like to pursue.
Experience the Art in Person:
Seeing the art in person offers a completely different experience than viewing it on a website. Robert loves embarking on road trips and would be delighted to arrange a visit, bringing the paintings for you to see in person or try out in your space for a few days. Even if you're located across Canada or beyond, we can conveniently ship the paintings to you for a trial at minimal cost. Alternatively, Robert can facilitate an in-depth virtual experience by arranging FaceTime or Zoom meetings, providing you with a different perspective on the art you love to help you make a decision. If you provide a digital photo of your space, he can even superimpose the artwork onto a wall, offering a visual representation of how the piece would fit into your life. Together, let's work towards making your decision easier with the assistance you need.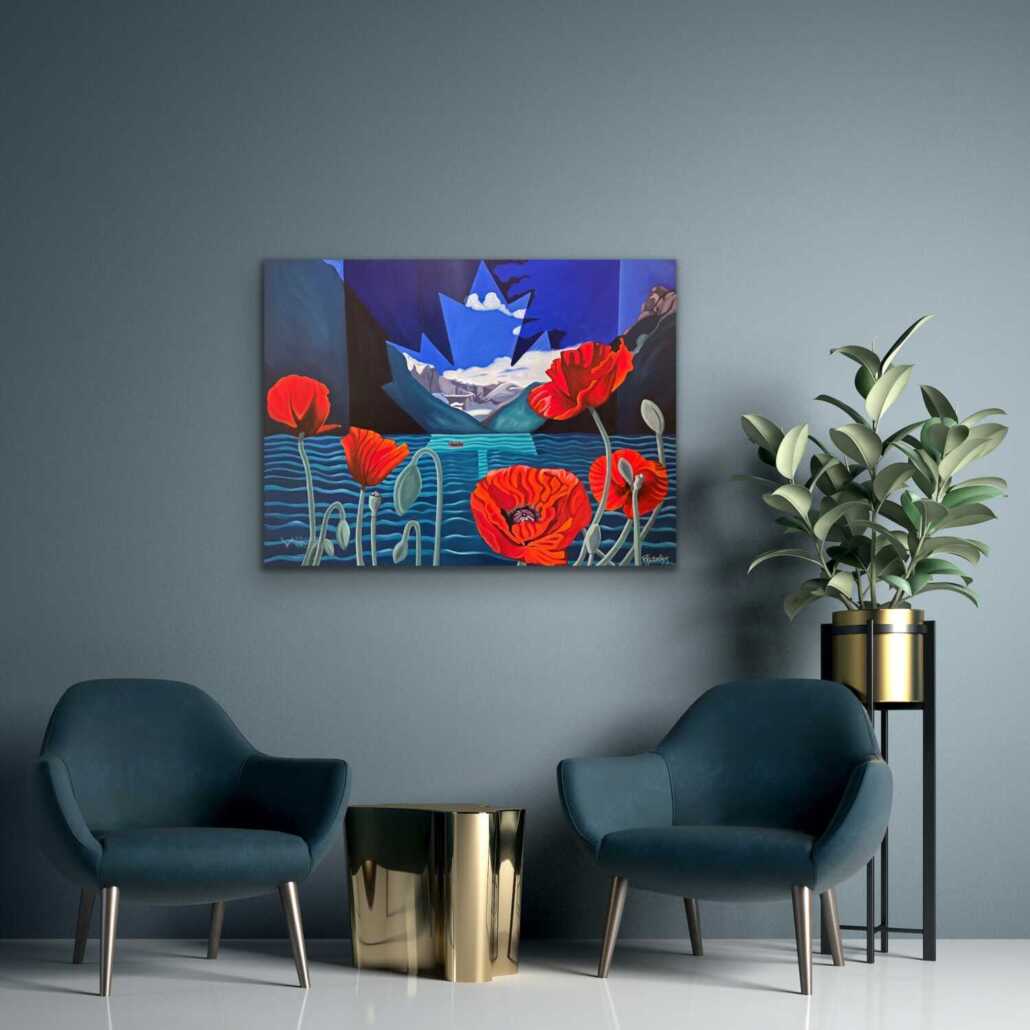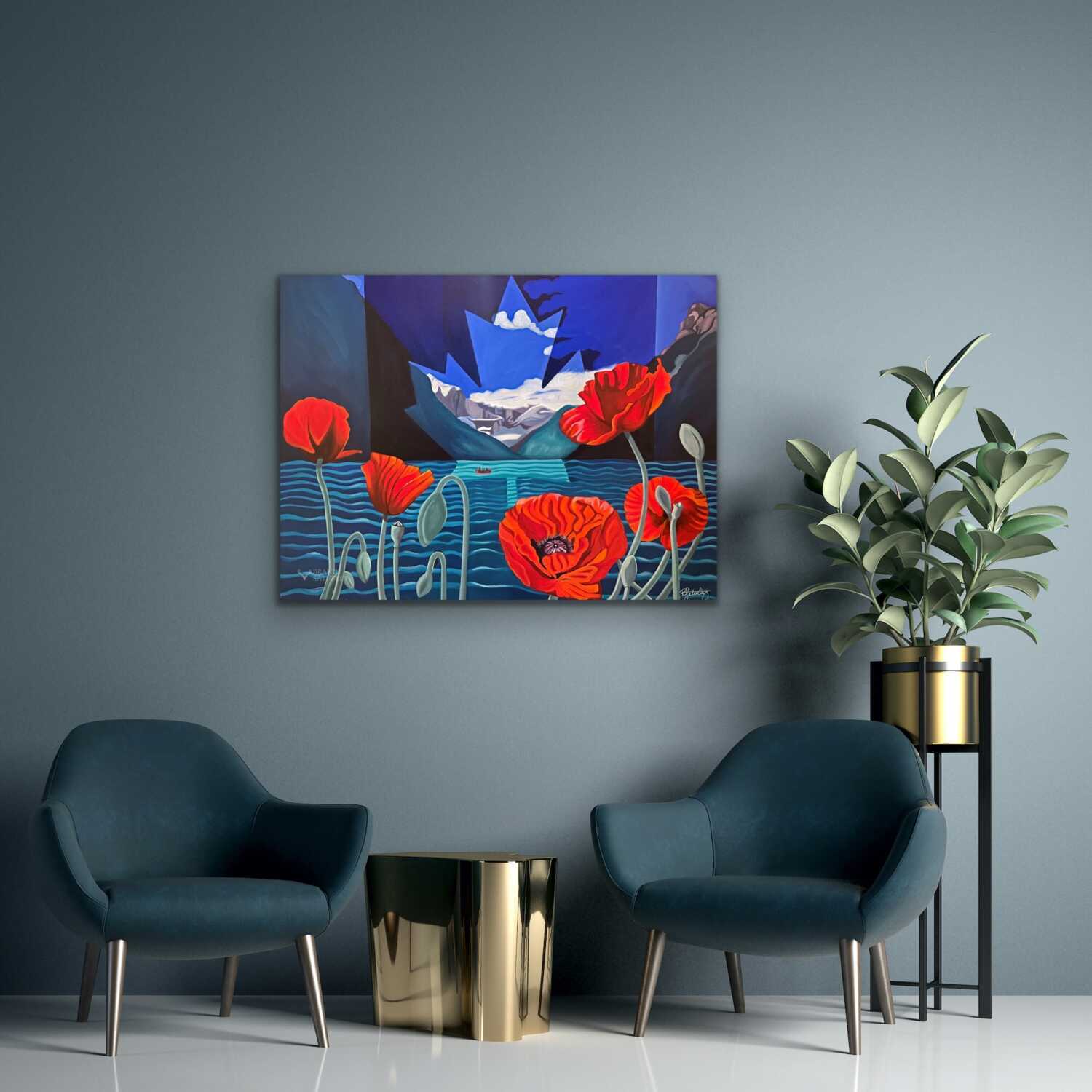 Own a Work from The Art of Brandy Saturley:
Acquire one of these remarkable works from The Art of Brandy Saturley today and enhance your perspective for years to come.
Thank You for Supporting an Independent Canadian Artist: Your continued support is greatly appreciated in championing an independent Canadian Artist like myself.
Stay Connected with Behind-The-Scenes Insights:
Follow Brandy Saturley on Instagram to gain an authentic daily view inside the studio and witness the creative process behind each artwork.
Featured In:
Forbes, CBC Arts, Our Canada, Canadian Art, Galleries West, Whitehot Magazine NYC, and many more.
Explore my YouTube Channel:
Visit my YouTube channel to delve deeper into my artistic journey as #ICONICCANUCK.
Documentary Feature:
Don't miss "The Iconic Canuck," a captivating documentary that showcases the essence of my artistic vision and narrative.
Feel free to reach out to us through the provided contact information. We look forward to connecting with you soon!