Welcome to the website of Canadian Artist, Brandy Saturley.
Art is my Life and has been as long as I can remember. These paintings tell a story, encompassing themes related to Canadian popular culture, symbolism, people and the landscapes of Canada.  An internationally exhibited Canadian Artist, Saturley's 'POP Canadianisms' series of paintings have garnered the Victoria, BC born painter notoriety as 'The Voice of Canadian Pop Art'.
EXHIBITION OPEN NOW! Symbolically Yours, From Canada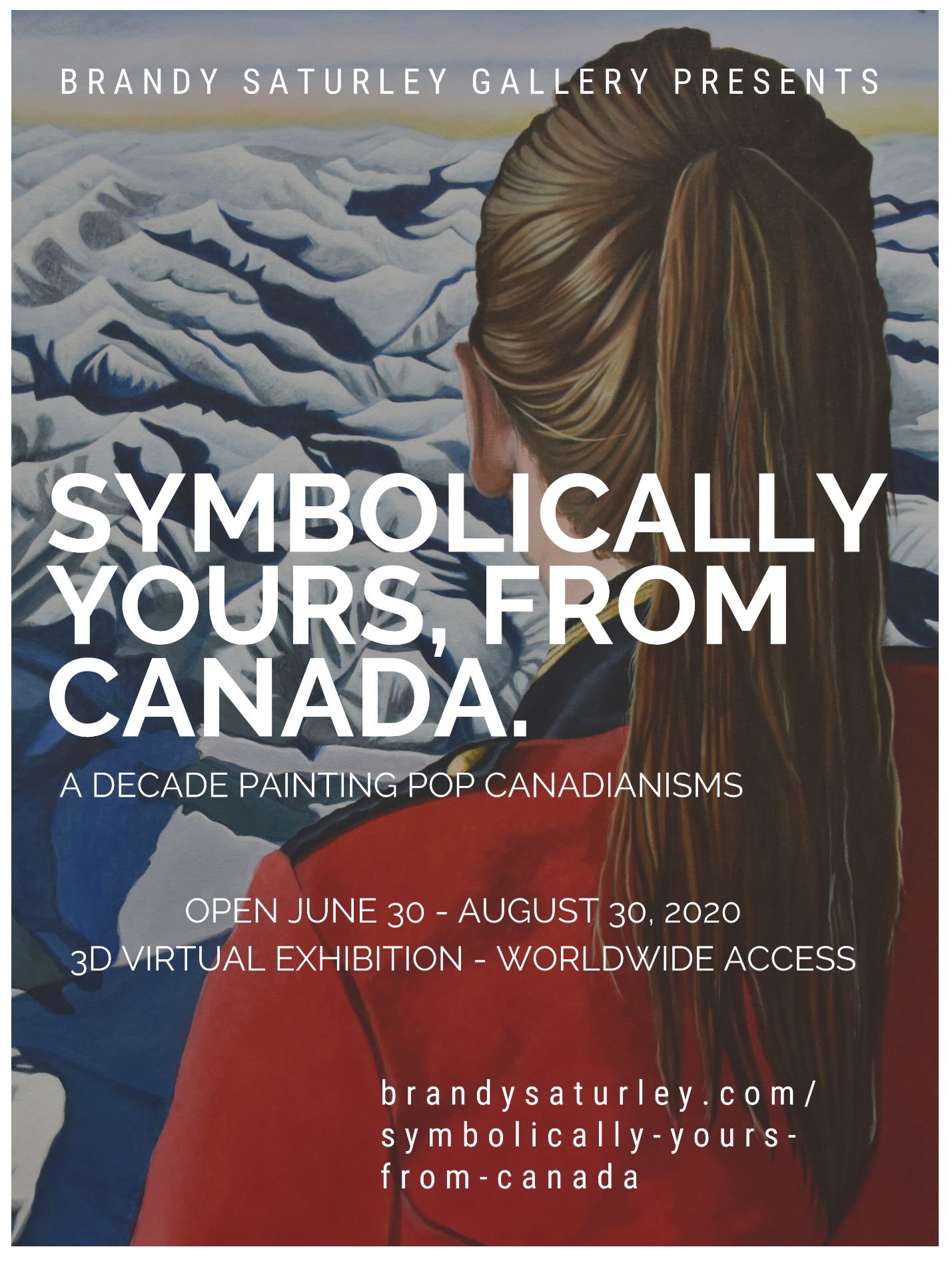 'Stitched in Canada' – Happy Canada Day! The Canadian Flag in the landscape.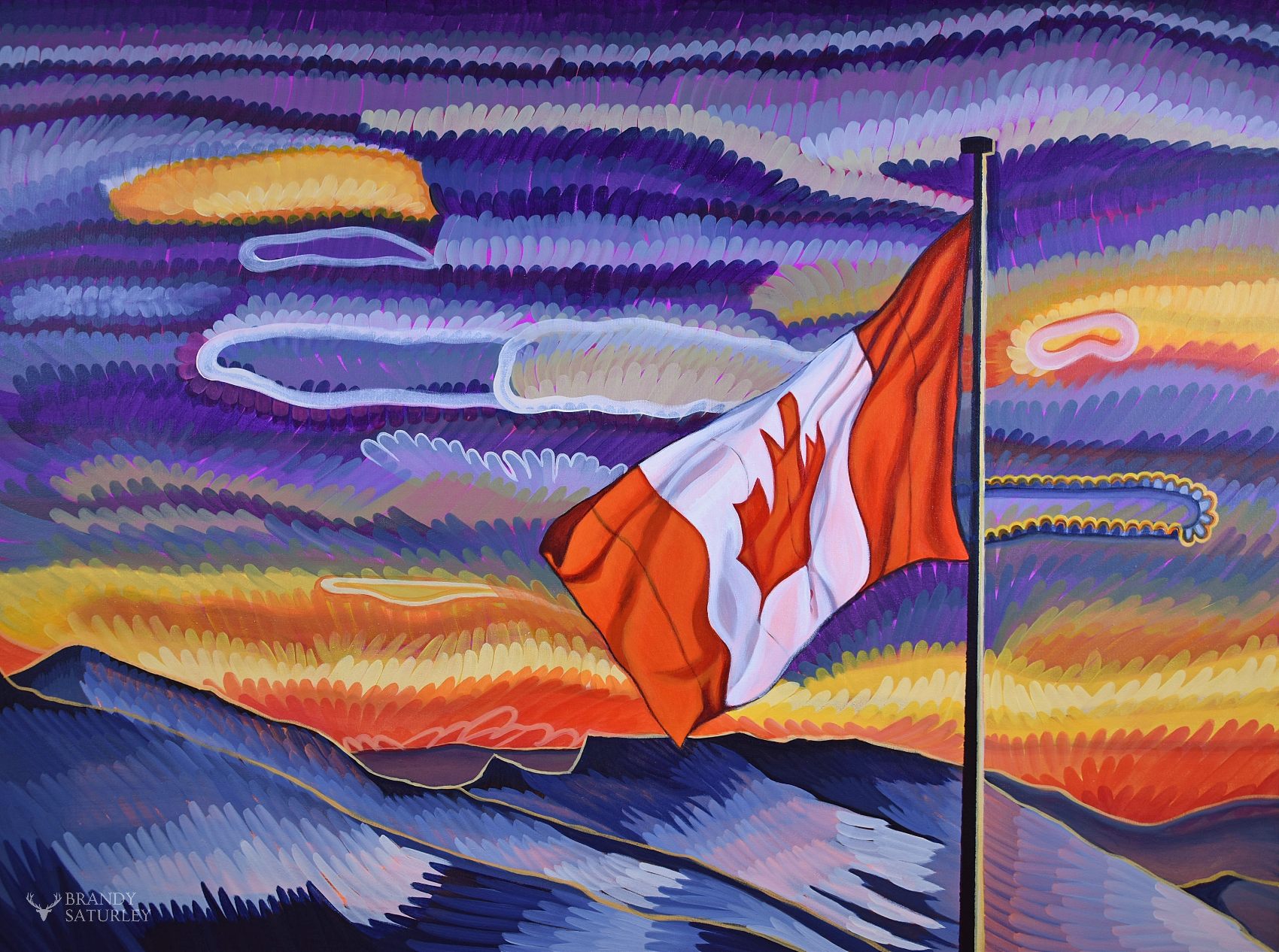 Canadian Art Editions – 20 iconic Canadian paintings now available as prints – SHOP PRINTS NOW!