Welcome to the website for Canadian artist, Brandy Saturley. These paintings tell a story, encompassing themes related to Canadian popular culture, symbolism, people and the landscape.  An internationally exhibited Canadian painter, her 'Canadianisms' series of paintings have garnered the Victoria, BC born artist notoriety as 'The Voice of Canadian Pop Art'.
On this website you will find a large collection of original paintings for sale, that span the past two decades of the Canadian artists' career. Award winning art from a top-selling Canadian Fine Artist. Welcome to the virtual Canadian art gallery, for the artwork of Brandy Saturley.
Canadian Art Editions – 20 prints for 2020 – SHOP PRINTS NOW!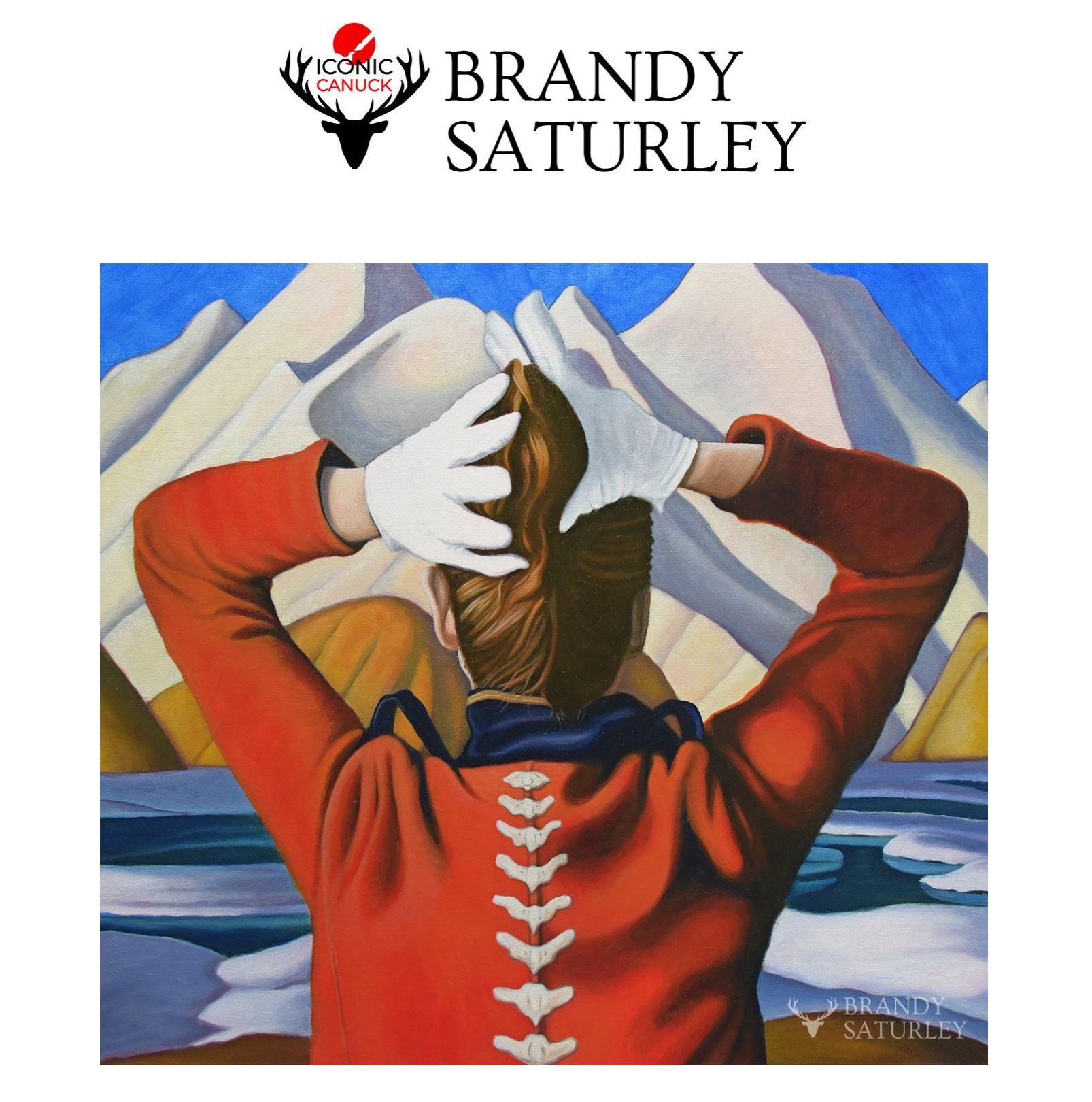 'Stitched in Canada' – playing with repetition, abstract elements, and realism with the Canadian Flag.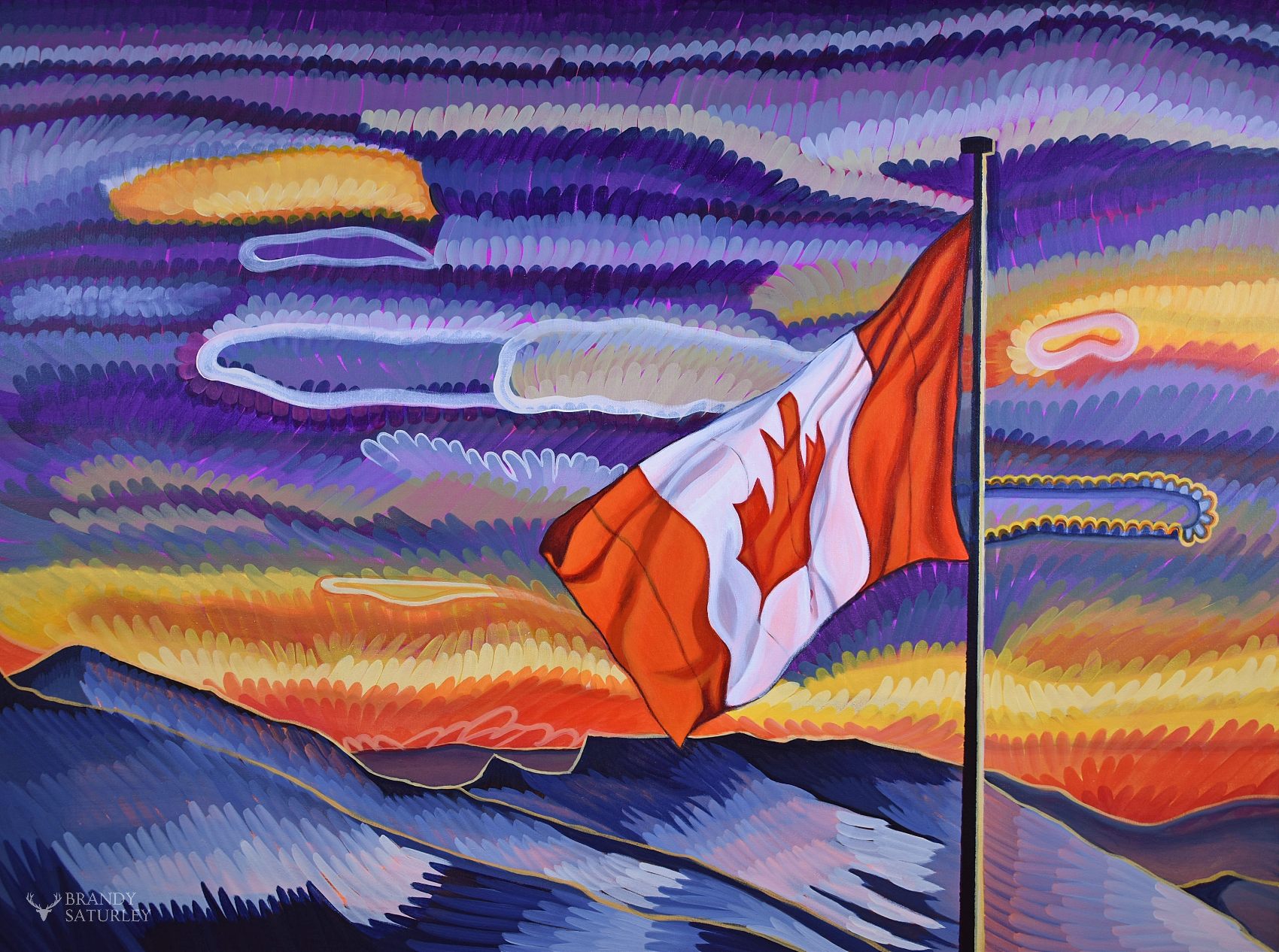 NEW PAINTING: painting in the time of COVID-19 – if I could preserve Time in a Bubble.