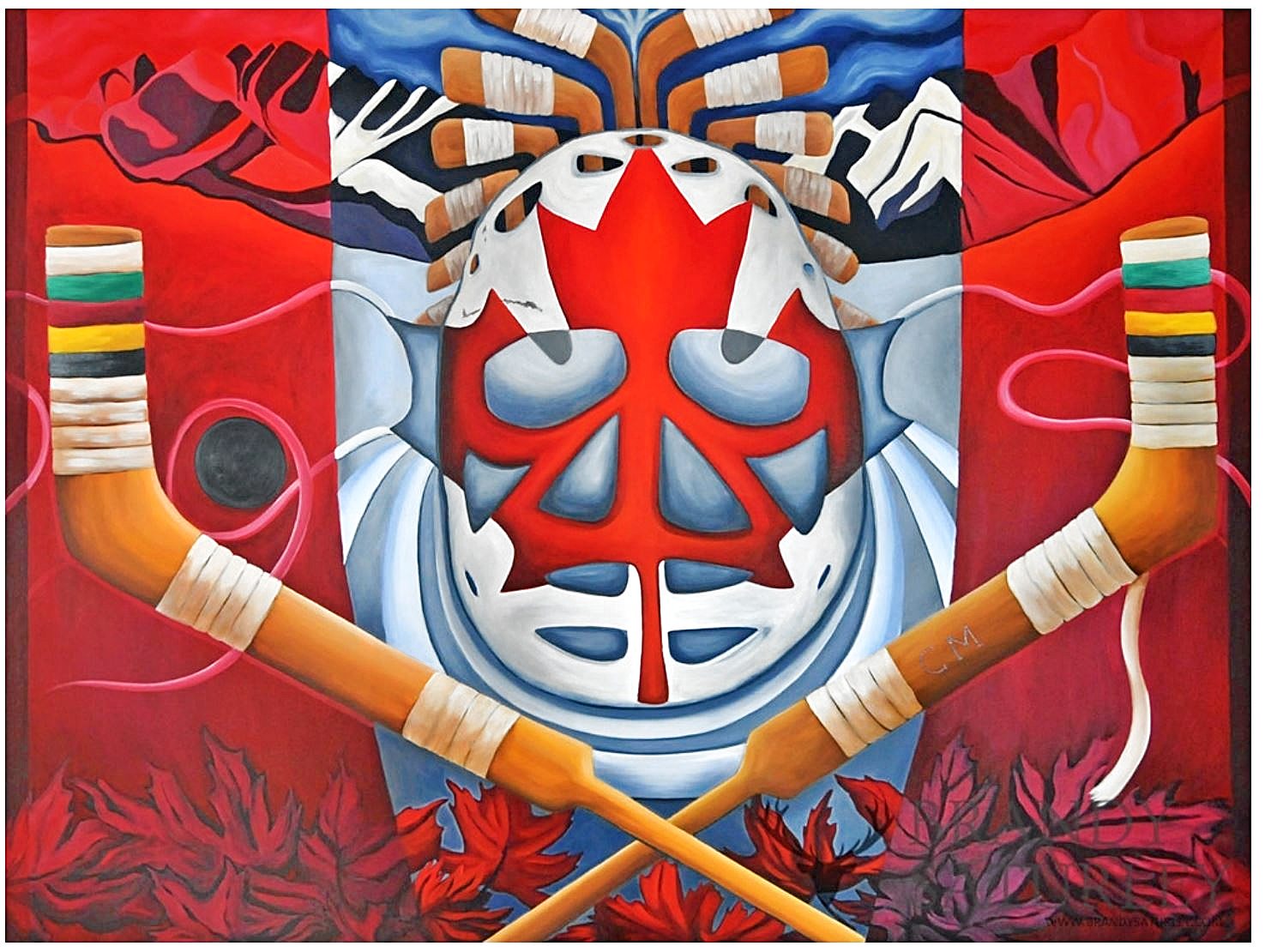 Contemporary Hockey Art Paintings
In the year 2010, a significant event took place – the Vancouver Olympic Games awarded hockey gold to Canada, igniting a newfound passion within a Canadian artist. For the very first time Saturley felt the magnetic pull of Canada's national game, ice hockey. This marked the beginning of a remarkable journey, where a series of captivating contemporary hockey art paintings would be brought to life.
Originally known for immersing herself in the depths of forests and exploring the world around her, this talented female painter found herself drawn to a new muse. It was as if a seed had been planted, giving birth to a blossoming romance and profound interest in the game of hockey. Over the course of several years, this passion grew and developed, leading to the creation of an extraordinary collection of artwork.
One of the earliest pieces in this series captured the essence of Ken Dryden's iconic pretzel mask against the backdrop of the Canadian flag. From there, the artist's exploration of contemporary hockey art took flight, capturing the dynamic energy, skill, and spirit that define the sport.
With each brushstroke, these paintings breathe life into the intensity of the game, celebrating its cultural significance in Canada. The artist's unique perspective and profound connection to the subject matter allow for a truly immersive experience for viewers, inviting them to witness the beauty and emotion inherent in the world of Canadian hockey.
We invite you to explore our collection of contemporary Canadian hockey art paintings, where the artist's passion and talent intertwine to create captivating artworks that capture the essence of this beloved national game. Immerse yourself in the world of hockey through the artist's eyes and discover the profound stories that lie within.