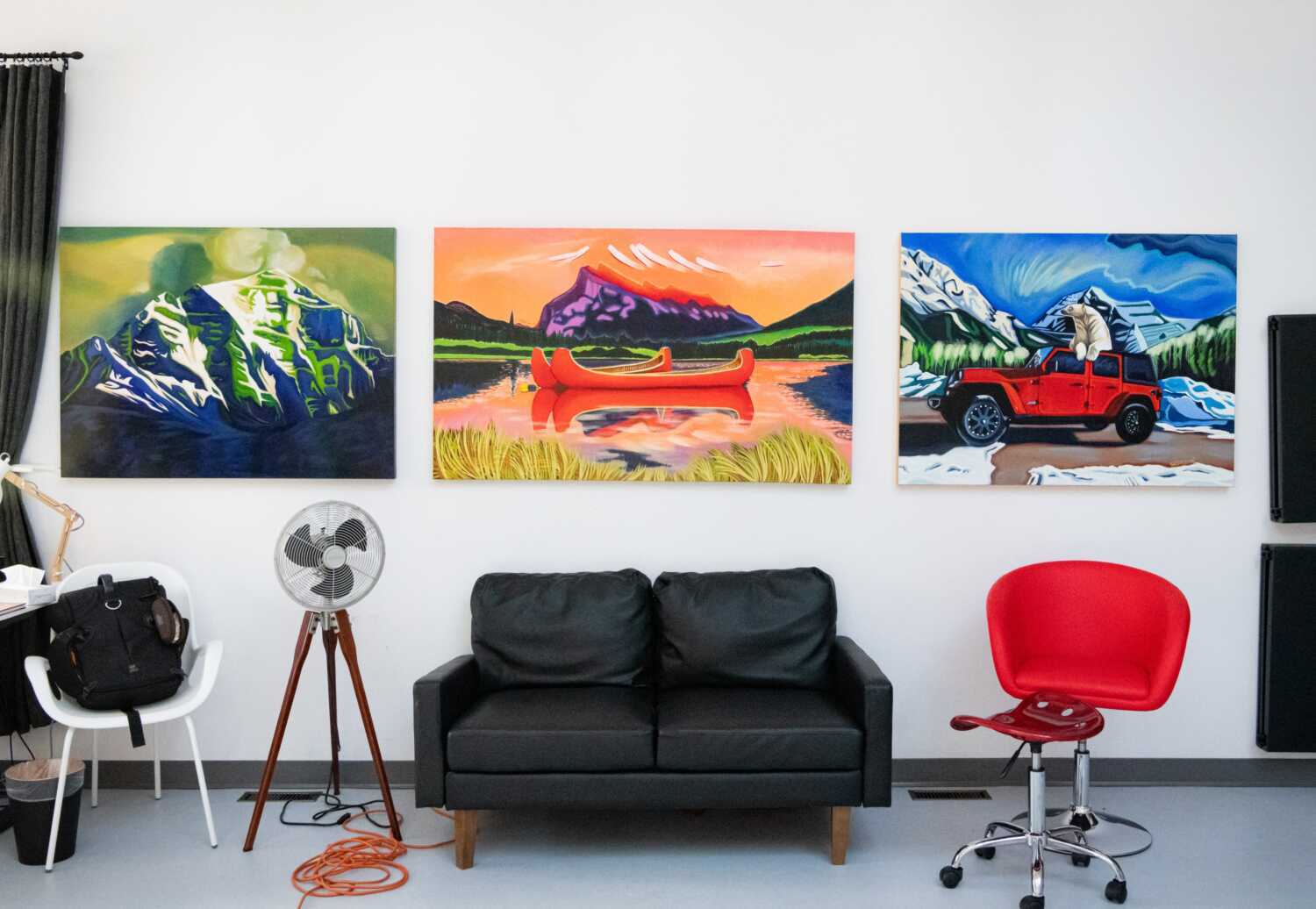 Artist Flourishing: 2022 in Review
As the end of 2022 approaches and many are writing their year in review lists, I too am looking back at a prolific, venturesome and prosperous year making art in Canada. In any good year I find myself making between 25 and 30 new paintings, this year with all that was on my schedule I would have been happy with 15 new paintings, and as I look back at the year I realize I made 34 new paintings ) 37 if you count the studies that never ended up becoming final works. The year included travel and art making in Maui, Hawaii and Banff, Alberta. Two contrasting climates offering fertile beauty and impressions that will feed hundreds of paintings to come. At the end of each year I prepare for the next with a solid outline of what I plan to accomplish as well as big audacious hopes and dreams. This annual review and plan for the coming year offers balance as I focus on production of new work, art shows, and art sales. It can be challenging to balance artist brain with financial brain, but it is essential in moving to each next level with my art career. Being a successful Canadian artist carries responsibility as success is earned and the rent is due every every single day. Here are some highlights from a year I will call 'Flourishing'. Cheers to 2023!
January – began with new paintings that were off-the-cuff as I challenged myself to make art in the moment and without the usual photo reference. These paintings offered very abstract backgrounds using shape and intense colour to communicate the landscapes that the central characters would inhabit.
February – continuing on my path of exploring Canadian culture I found myself entranced with Nanaimo Bars on Valentines Day
March – a few more paintings including two showstoppers featuring red canoes
March also included a trip to Vancouver to deliver art and see Yoko Ono: Growing Freedom at Vancouver Art Gallery
April – new self-portrait for my 'Pop Canadianisms' series – solidarity with our Ukrainian friends
May – mindful of our Alberta cousins and Indigenous relations
June – all about Maui, Hawaii – a beauteous place to fill my eyes, nose, ears and brain
July – Sooke Fine Arts show, Sooke BC Canada
August – Society of Canadian Artists 54th Annual Exhibition in Toronto, Canada
September – photography and preparations for the annual art magazine/catalogue
October – with the passing of Queen Elizabeth II – two paintings honoring Britain and the monarch
Annual art catalogue is completed and printed.
November – bound for Banff, Alberta two week painting residency at Banff Centre for Arts and Creativity
December – Art of Winter at Adele Campbell Fine Art
December – the Art of Brandy Saturley now represented by Willock & Sax in Banff, Alberta
December – Brandy Saturley awarded residency in Pouch Cove, Newfoundland at Pouch Cove Foundation artist work/live studios
See more paintings created by Brandy Saturley in 2022.
https://www.brandysaturley.com/wp-content/uploads/2022/12/DSC_8593.jpg
1036
1500
Brandy Saturley
https://www.brandysaturley.com/wp-content/uploads/2020/10/brandysaturley_logo.png
Brandy Saturley
2022-12-27 15:36:38
2022-12-27 15:40:42
2022 in Review