The Original Paintings of Canadian Artist, Brandy Saturley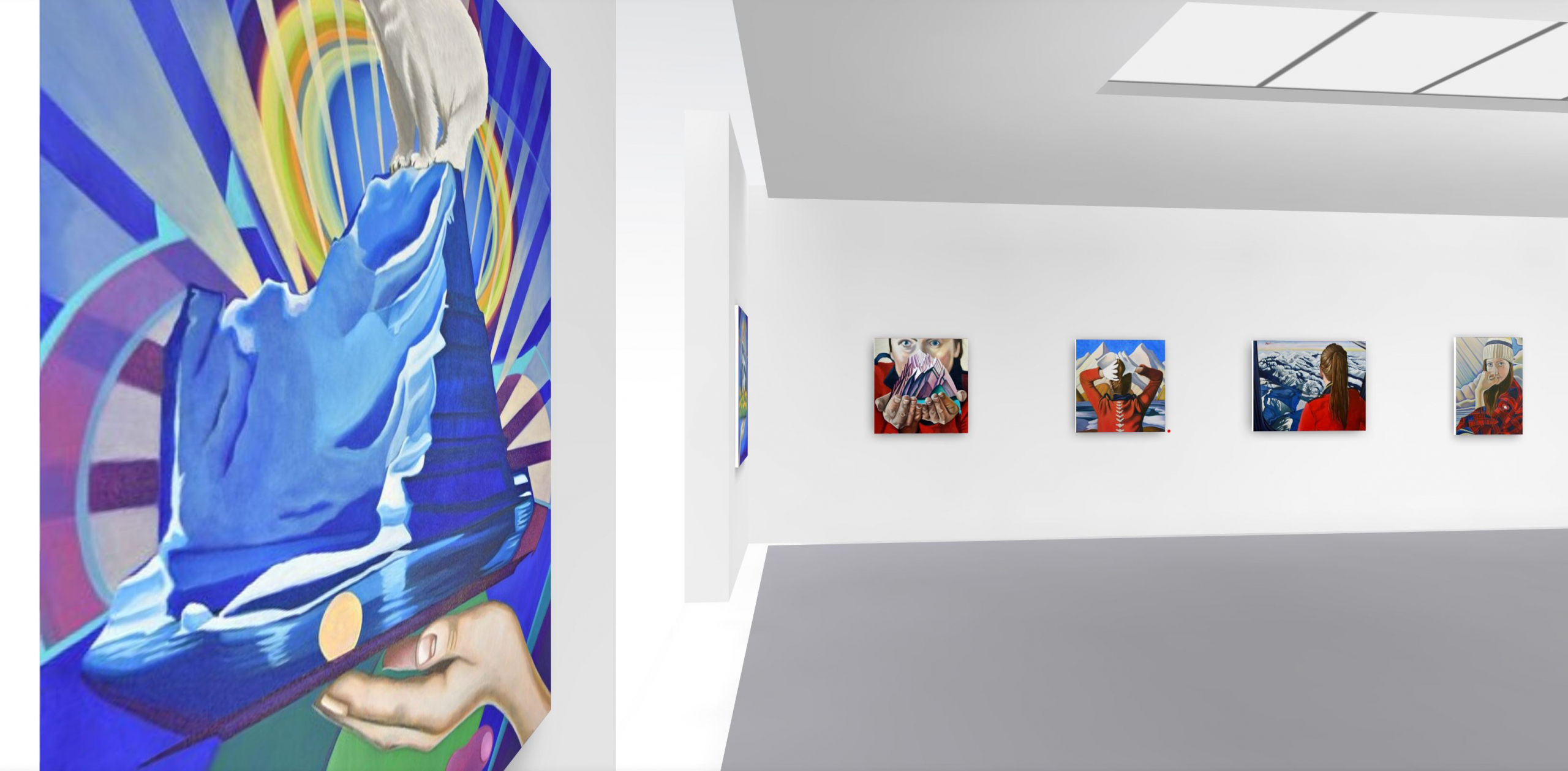 This gallery of original paintings by Canadian Artist Brandy Saturley, features vivid original artworks infused with meaning and symbolism. These contemporary paintings reveal Saturley's relentless curiosity, capturing the collective consciousness of Canada and beyond. Inspired by travels of the artist, these paintings tell visual stories through use of symbolism and icons.  On this page you will find a selection of original contemporary paintings, from over 400 created by the Canadian painter and contemporary artist, spanning two decades. Symbolic paintings rendered using the finest acrylic paints, the world's most versatile medium. The artist, known for her distinctly Canadian aesthetic, renders her paintings in signature 'pop art' palettes.
Please enjoy the variety of original paintings presented below. If you prefer to browse by collection, or 'body of work based on subject of painting', please visit the Collections Page.
Dynamic, expressive, and deeply personal, reflecting her own experiences and perspectives as a Canadian artist.
Saturley utilizes many techniques to create the effect she is seeking, her process is anchored in the Old Masters' technique of creating an underpainting (a black, white and grey version of the painting to which colour glazes will be applied) Saturley also employs the use of coloured grounds and gouache, under painting the entire canvas in colours which will show through in certain areas of the painting. Over the years the painter has also incorporated pouring of paint, creation of acrylic skins, collage, and subtractive effects using scratching and taping to remove paint from desired areas of the painting. Paintings created on linen and cotton canvas, on paper, wood panel, wood veneer, and even rubber hockey pucks. This is 'Canadian Pop Art', from a visual storyteller, timeless love letters to the subjects which have been masterfully rendered on the canvas.  This online paintings gallery features recent paintings, landscapes, figurative works, icons of popular culture and objects of Canadian culture. You will find paintings with polar bears, canoes, hockey, mountains, famous faces and more.