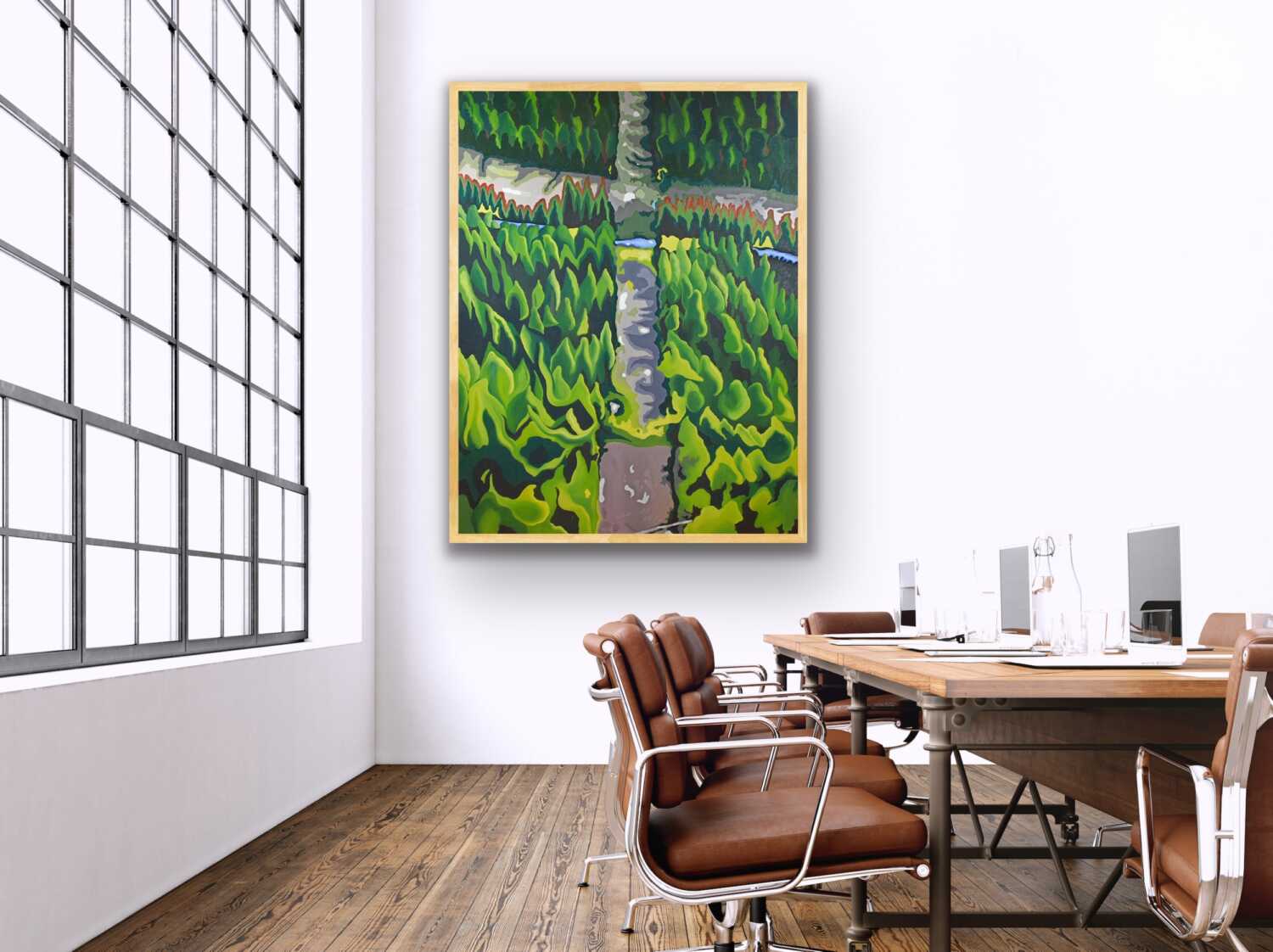 Looking for colorful large or oversized original artwork for your walls?
Large feature walls deserve large art and show-stopping paintings. Whether it is your Point Grey guest summer home, your Palm Desert winter home, your Las Vegas casino lobby, your Silicon Valley think tank, or your space station; you need large and even oversize Art on your walls. We have large and vivid oversize paintings ready for sale, shipping worldwide. The iconic paintings of Brandy Saturley hang in many eclectic and remarkable places around the globe. Here are a selection of amazing artworks to upgrade your view, right now.
*Large Oversize Landscape Painting of Lake Louise in Winter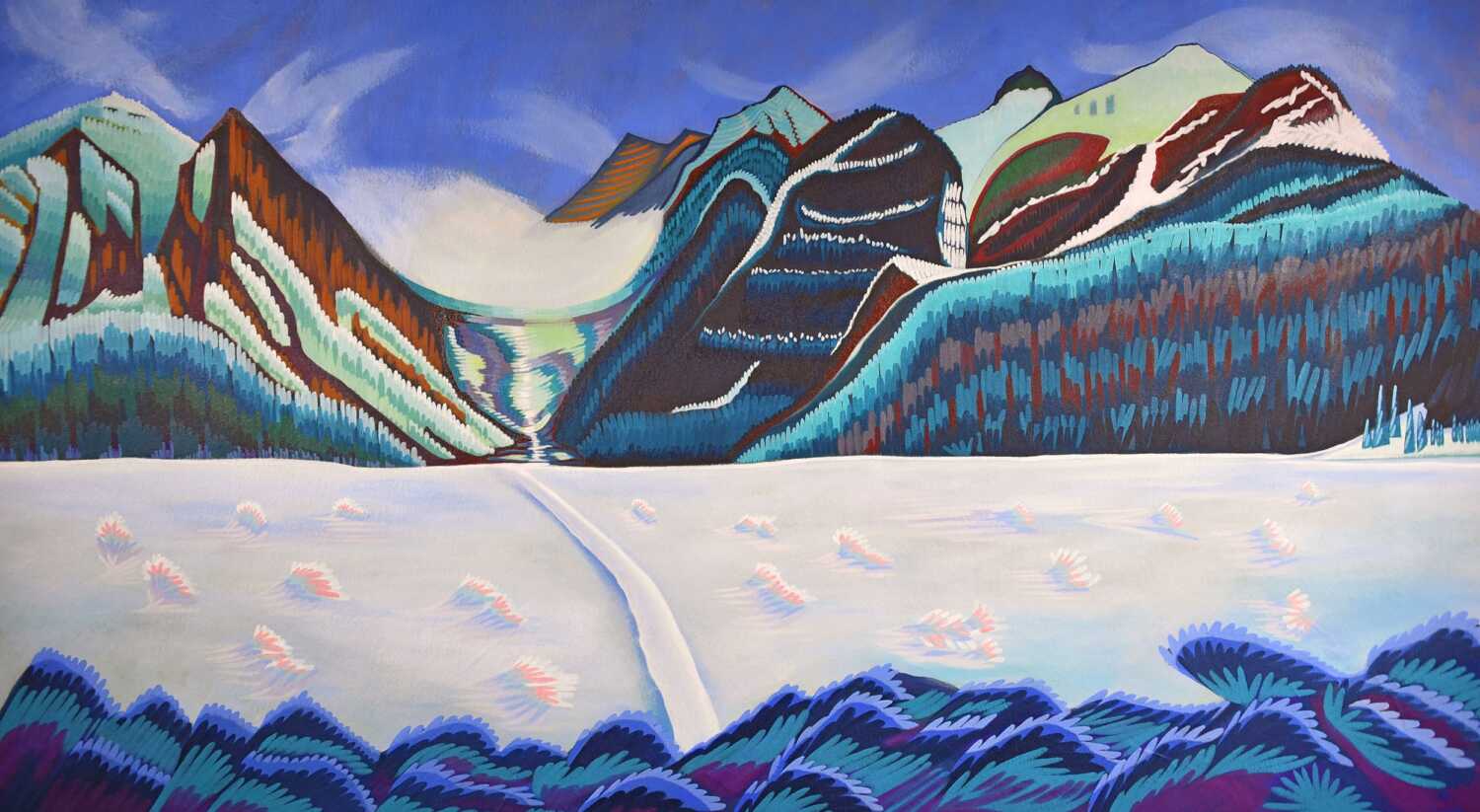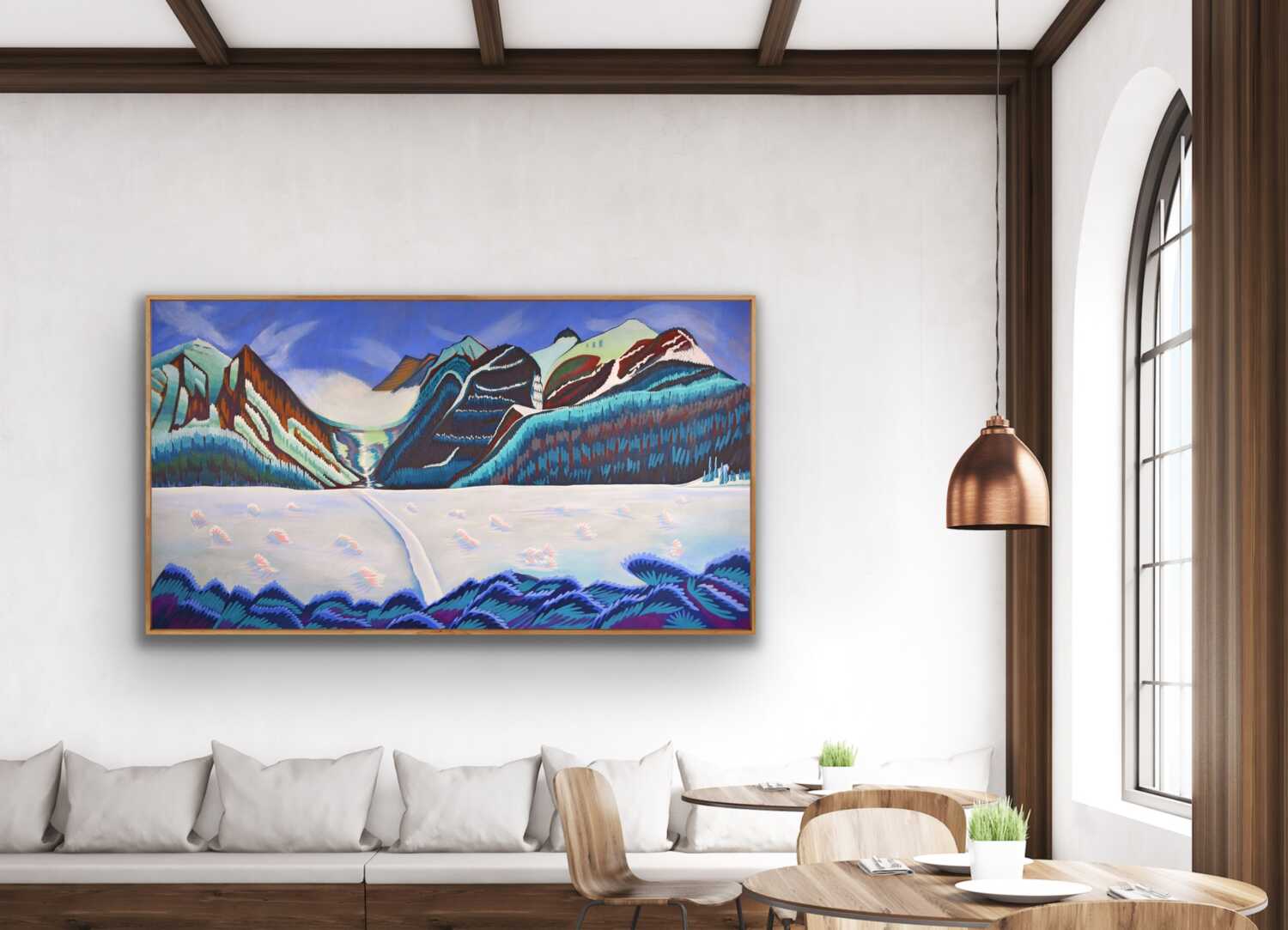 Watch the creation of this oversize painting on canvas. This marks the second painting in a series of large format landscape paintings on un-stretched cotton duck canvas. With this series I am inspired by the sounds of the landscape and the sounds of the music I am painting to in the studio. Using long strokes of graduated colour, I am creating the sound of a landscape, on canvas. This series is all about colour, form, and atmosphere. The finished painting when stretched would be 7 feet wide by four feet high.
*Large Oversize Landscape Painting of Princess Louisa Inlet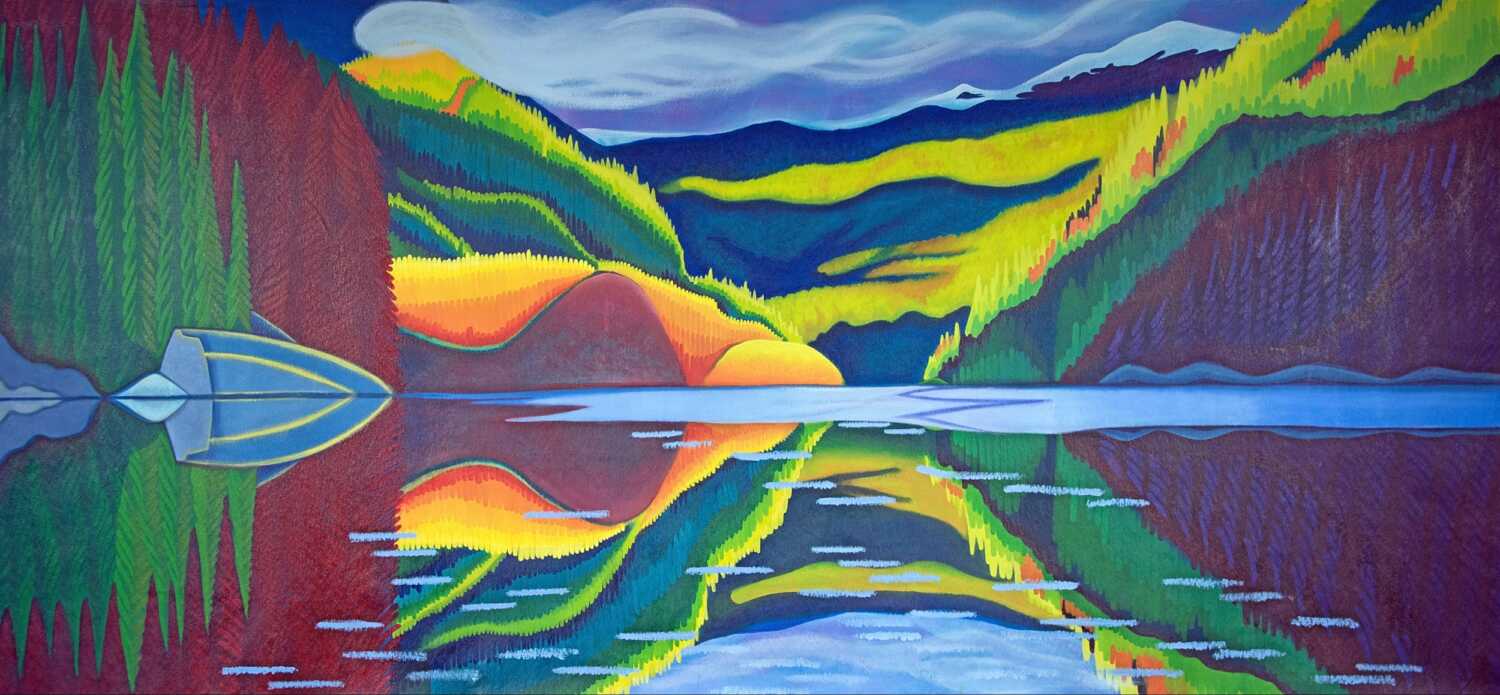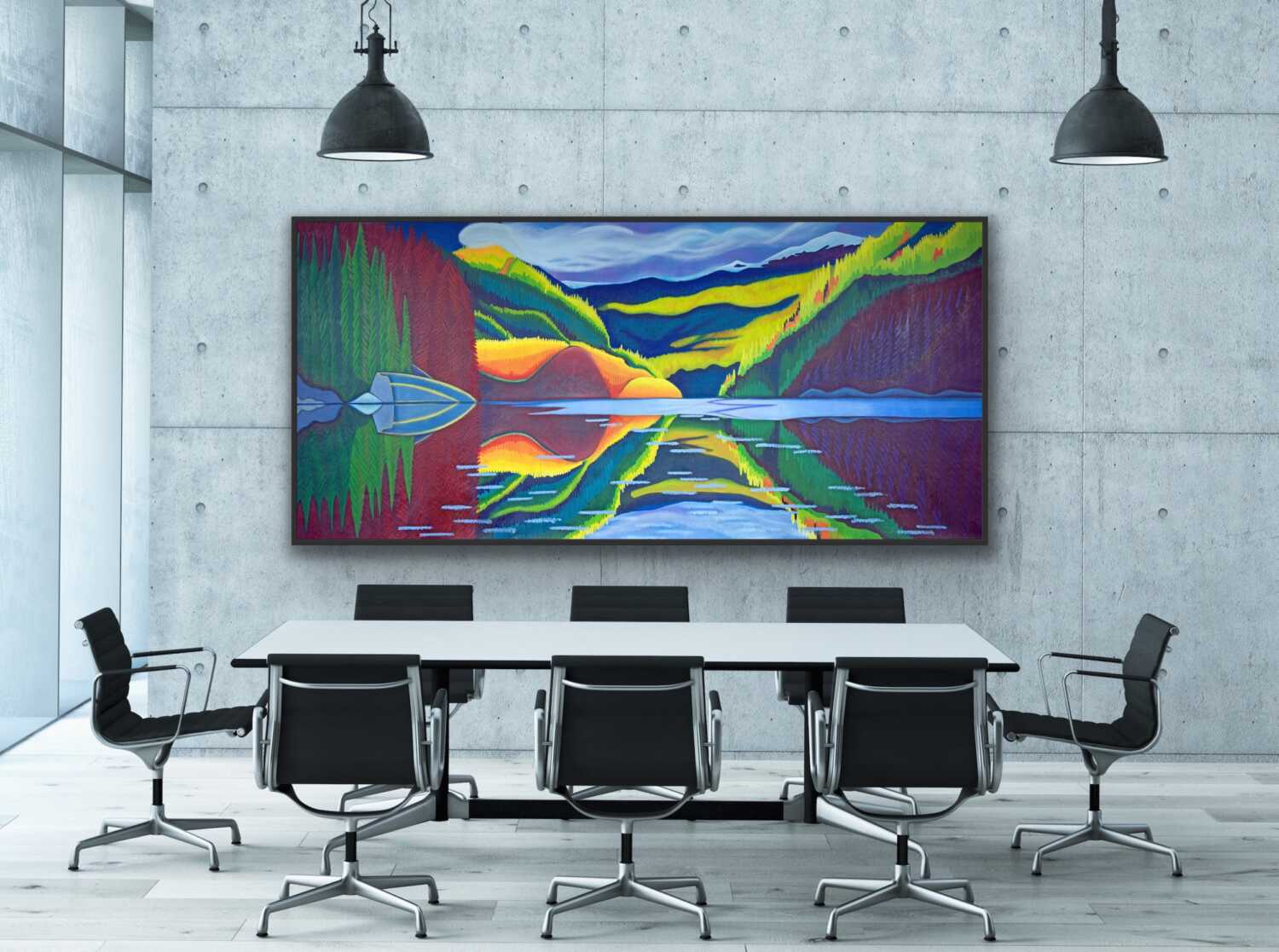 See the creation of this large wall art – video of the artist process.
*Large Format Acrylic Painting on stretched canvas – Whistler/Blackcomb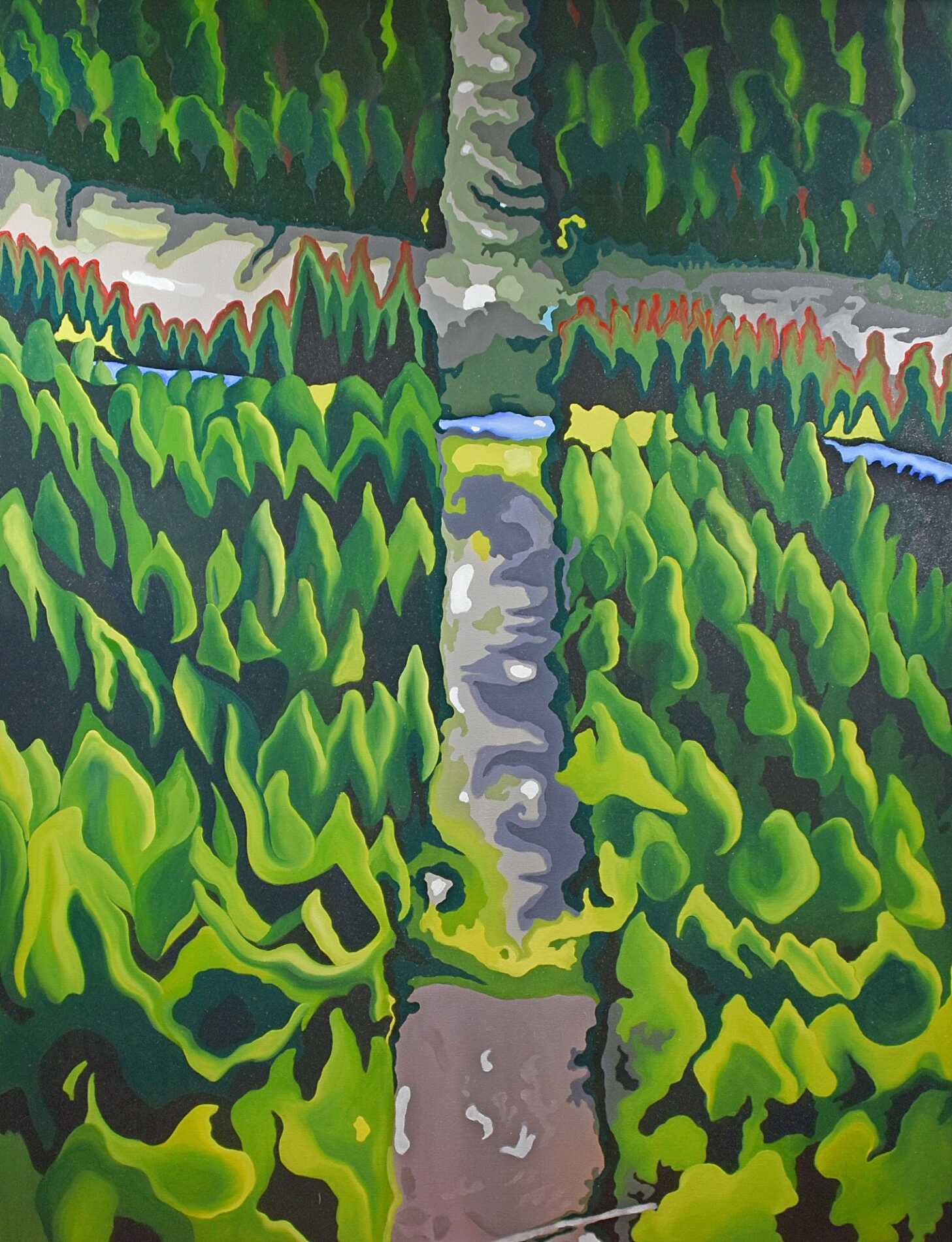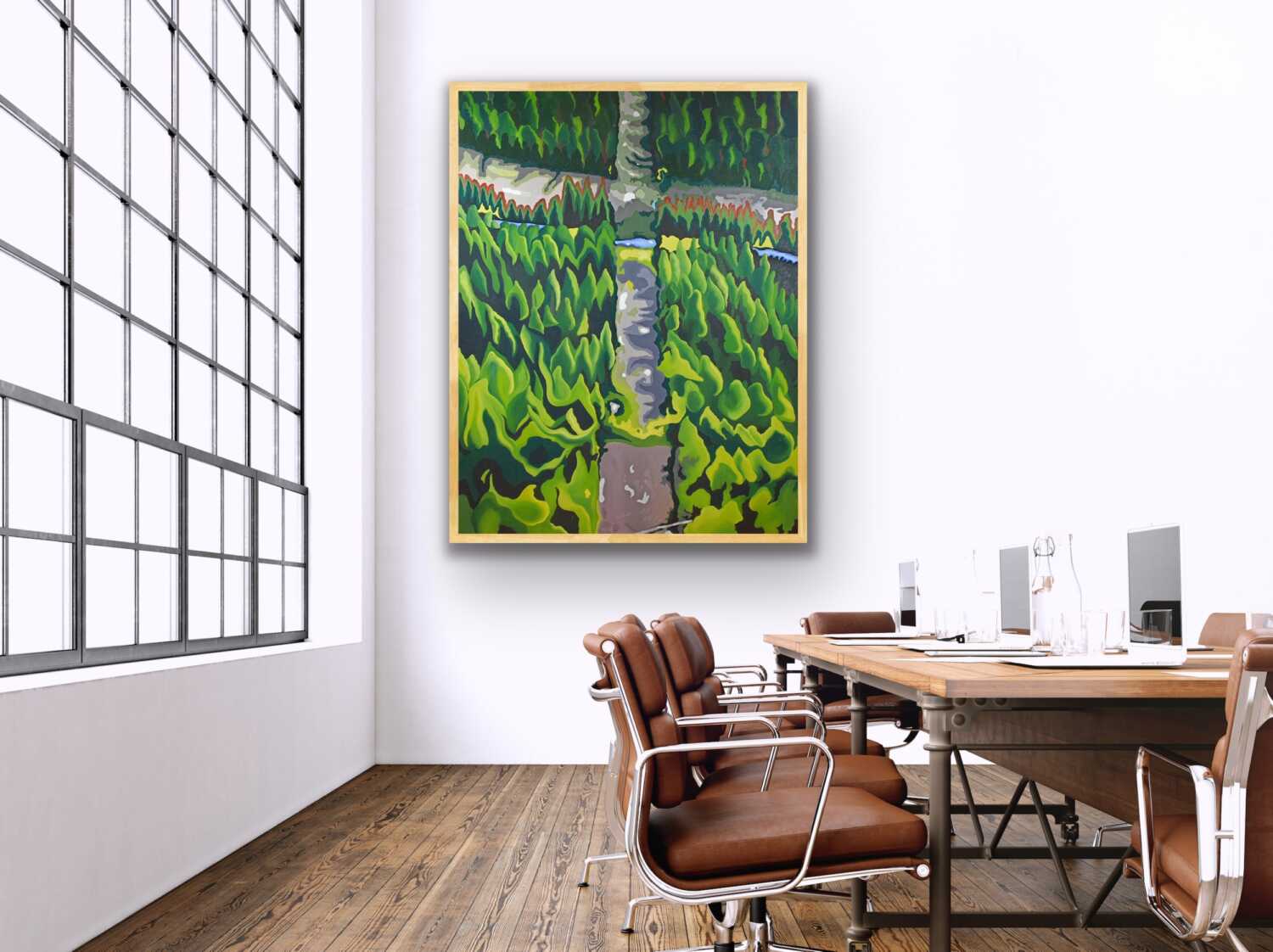 These show stopping contemporary landscape paintings add vivid color and go well in every interior. These modern artworks instantly upgrade and bring a touch of nature into your space and your view. They enhance the experience of being in these spaces, they bring value and improve the view.
See more original art by this Canadian artist, Brandy Saturley.
*The photos above offer suggestions for installation in your business, corporate office or home. Frames are suggestions only. Top two landscape paintings are painted on un-stretched duck canvas and require stretching one they arrive to client location, framing at client discretion.