Prairie Landscape Paintings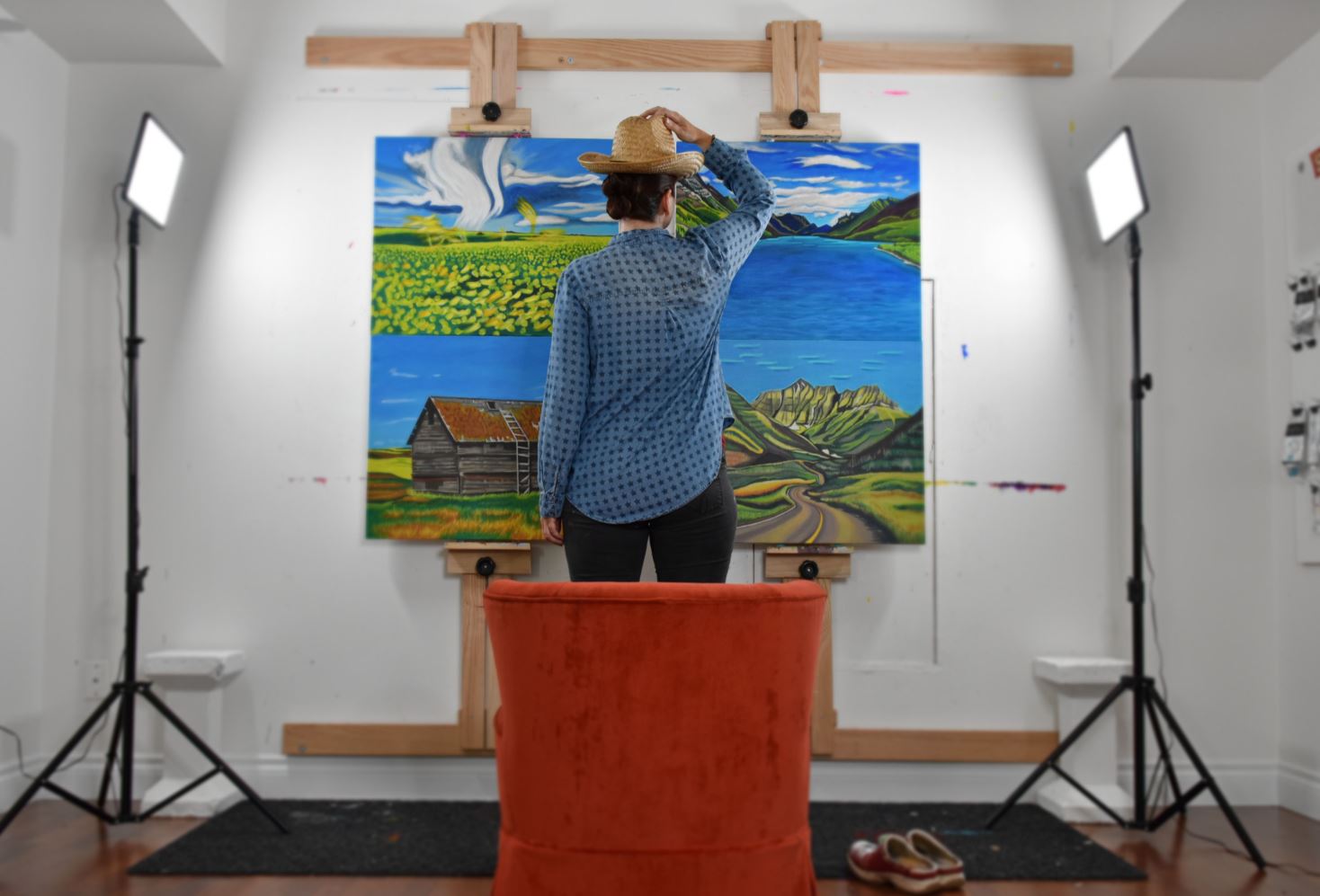 When the road delivers a story: prairie landscape paintings.
The road to Art is always 'fluid' and the nice thing about this job is it lends itself well to periods of isolation, it is a requirement! But I am used to getting out of the studio pretty regularly between paintings, to experience life in the raw and from new vantage points. Shaking up my perspective is important to my work and feeds my soul. I enjoy the aerial perspectives afforded from the window of a jet plane, but more still, I love riding passenger side in an automobile. These paintings of prairie landscapes were inspired by one such road trip. I love the feel of the road under the tires, I love the vistas whipping by my window at time-lapse speeds and I love the reflections off the shiny hood of my drivers car.
Last month when travel opened up again I had the opportunity to collaborate with a photographer from Manitoba, so I took off on my first flight. From Brandon, Manitoba to Victoria BC, we went on an 10 day journey of exploring the prairies to the sea, during COVID. It was mentally good to get out and see how other provinces were 'doing COVID' and it was mentally uplifting to inhale deeply in nature. From this trip came a number of photos and video that will continue to feed future paintings about Canada. For now, a start with this 'Group of Four' – four little landscapes (when I say little I mean smaller than my usual canvasses) The four paintings feature a distinct prairie palette rendered in custom mixed colours ranging from Big Sky Blue, to Canola Yellow, Barn Red and Glacial Lake Teal. Here are a Group of Four landscape paintings, taken straight from the road across western Canada.
Prairie Flight – this painting comes from an evening, on a dirt road that ran between two crop fields near Brandon, Manitoba.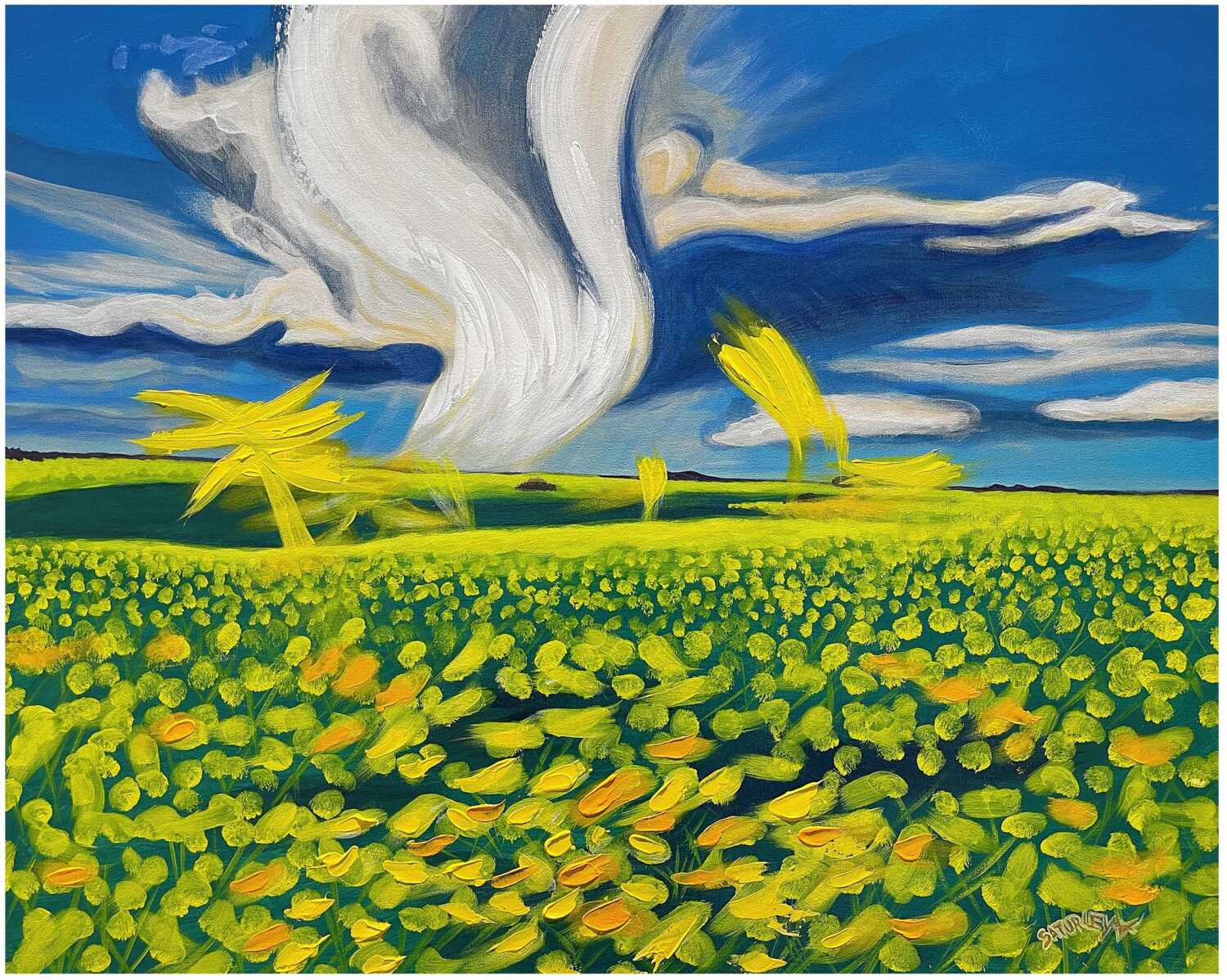 The Barn – spotted from the highway, this barn and surrounding fields were so vivid that they begged for further investigation in rural Saskatchewan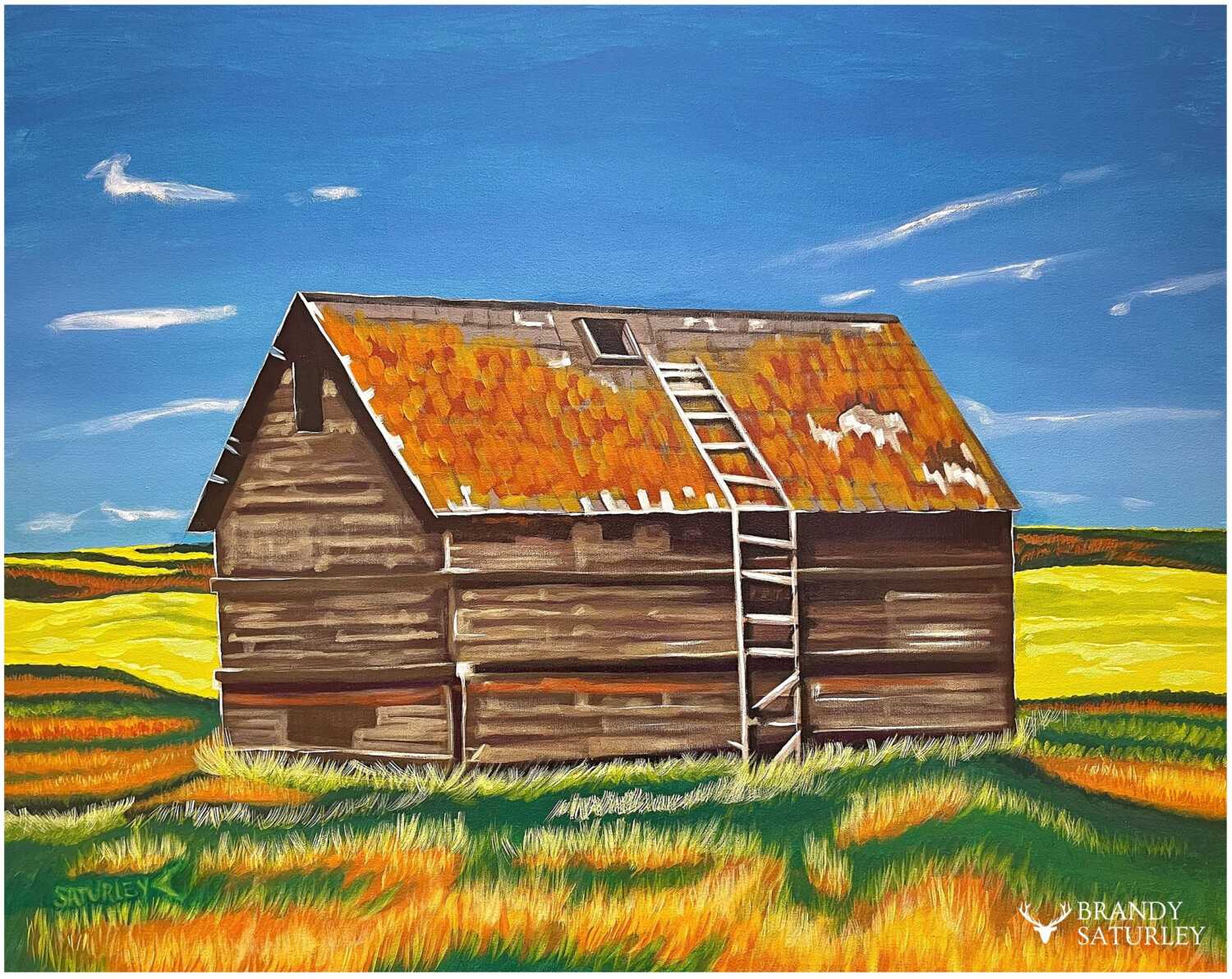 The Lake – the iconic view from the cliff-side outside the Prince of Wales hotel in Waterton Lakes, Alberta
A Long and Winding Road – the road to Red Rocks in Waterton Lakes affords the road tripper wondrous views from roadside wildflowers to rocky mountains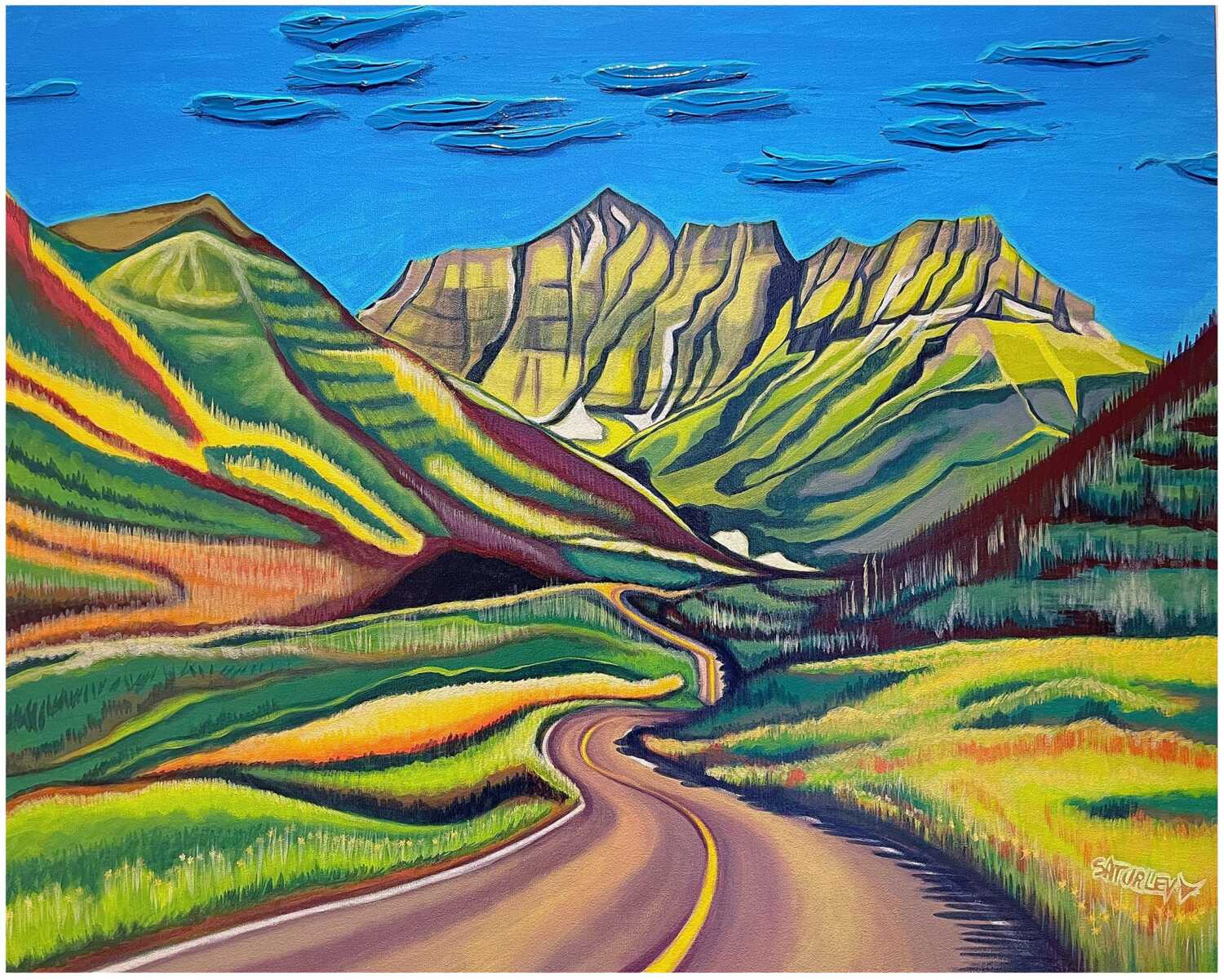 The painting takes place in my studio, but the journey began with my camera and the road.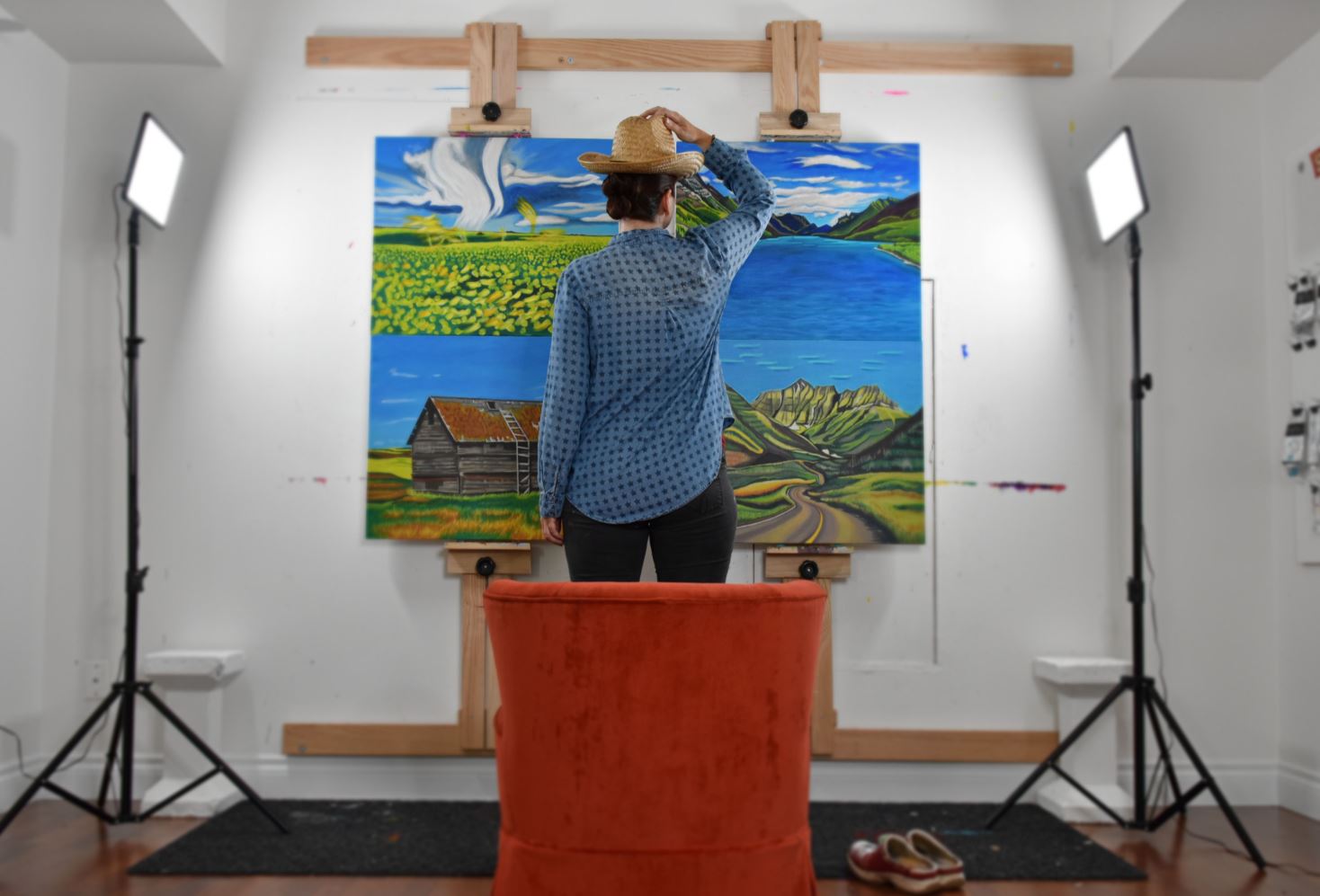 Brandy Saturley
https://www.brandysaturley.com/wp-content/uploads/2020/08/CanadianPainter_brandysaturley.jpg
997
1468
am-330
https://www.brandysaturley.com/wp-content/uploads/2020/10/brandysaturley_logo.png
am-330
2020-08-28 11:26:34
2021-07-27 15:54:26
Prairie Landscape Paintings