Interview: Canadian Art Today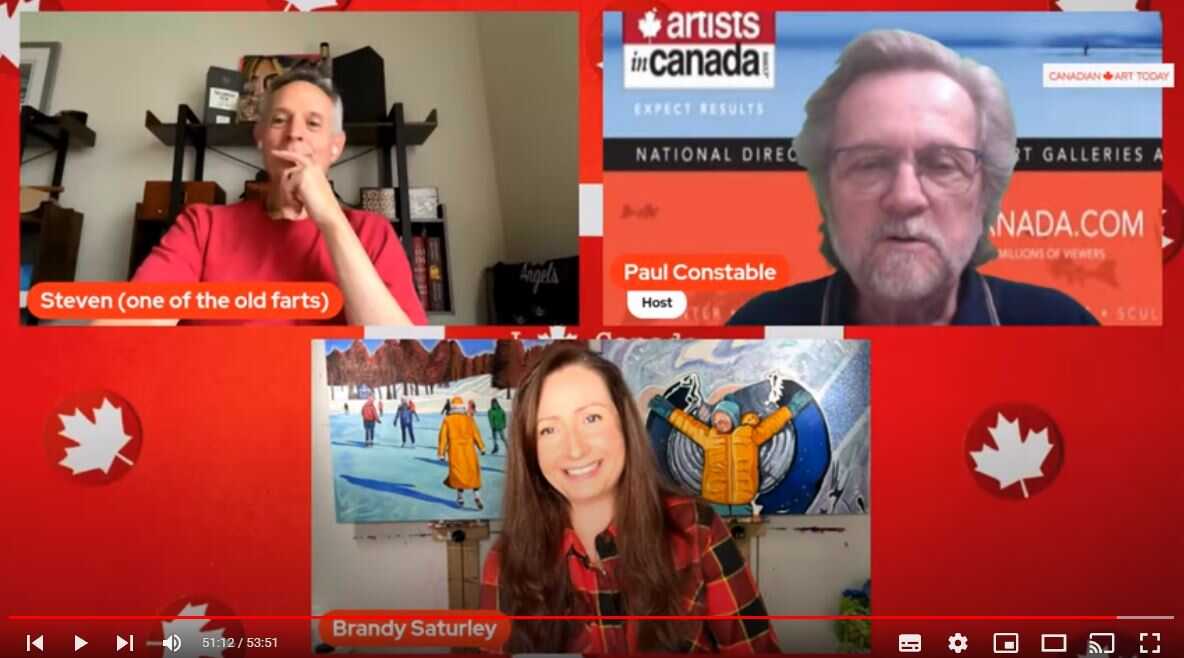 Unveiling the World of a Canadian Artist: An Interview with Canadian Art Today
Art has the remarkable ability to transcend boundaries, connect people, and evoke emotions in ways that words often fail to capture. In the vibrant and diverse art scene of Canada, we find countless talented individuals who dedicate their lives to the pursuit of creativity. Today, we have the privilege of sitting down with a remarkable Canadian artist, whose paintings have garnered her attention as the 'Voice of Canadian Pop Art' and are captivating art enthusiasts far and wide. Snippets from an interview for Canadian Art Today, with Canadian Artist and Pop Art style Painter, Brandy Saturley.
What is a professional Canadian Artist? Art is influenced by everything, everywhere, all the time. Being dedicated to a full-time career as an artist in Canada, means working at it more than a standard full-time job. In this clip Saturley talks about her work ethic and views on what it means to be a professional.
Big Art Dreams: Saturley talks about being an artist that looked beyond her local market on Vancouver Island.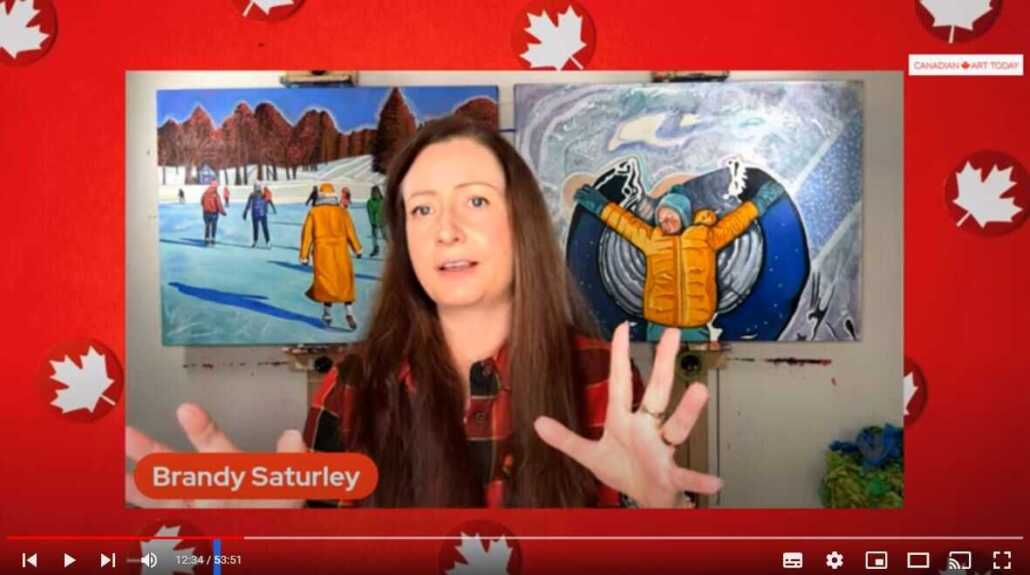 Five Year Goal: does that exist for an Artist? The moving target…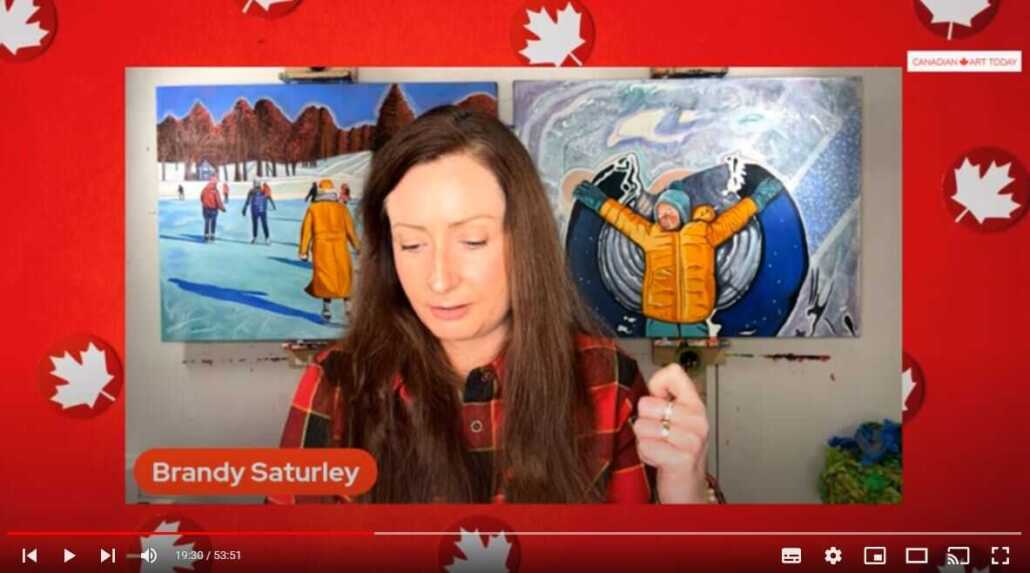 Why does Saturley paint self-portraits?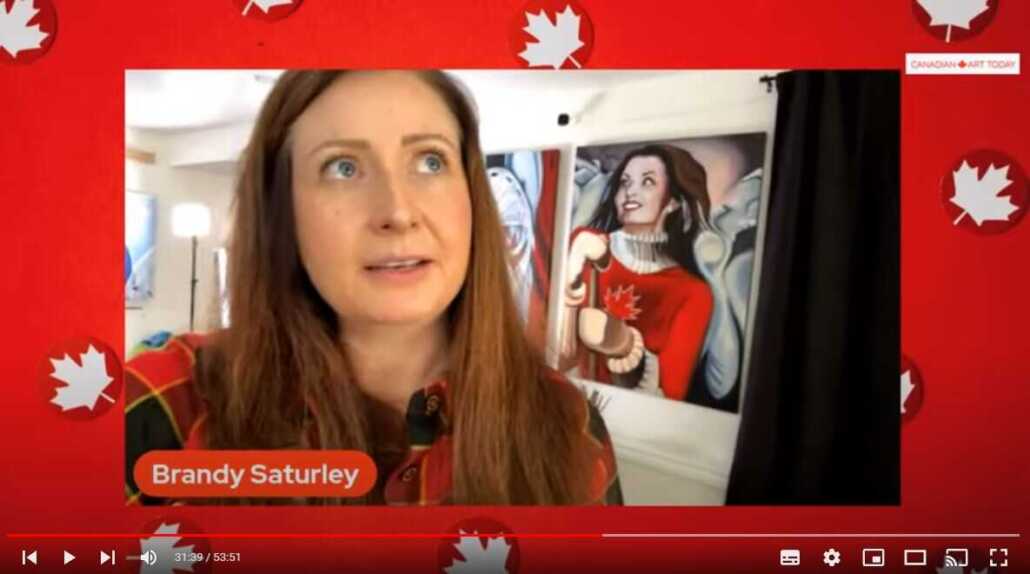 Time and Space for creativity to grow and expand: talking about the award of an artist residency at Banff Centre for Arts & Creativity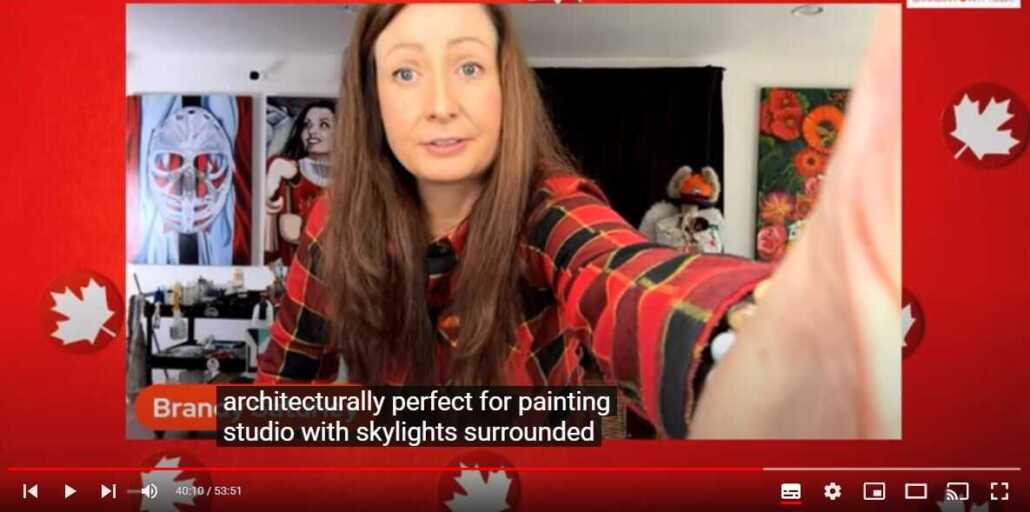 From The West Coast, to The East Coast: artist residency at Pouch Cove Art Foundation, Fall 2023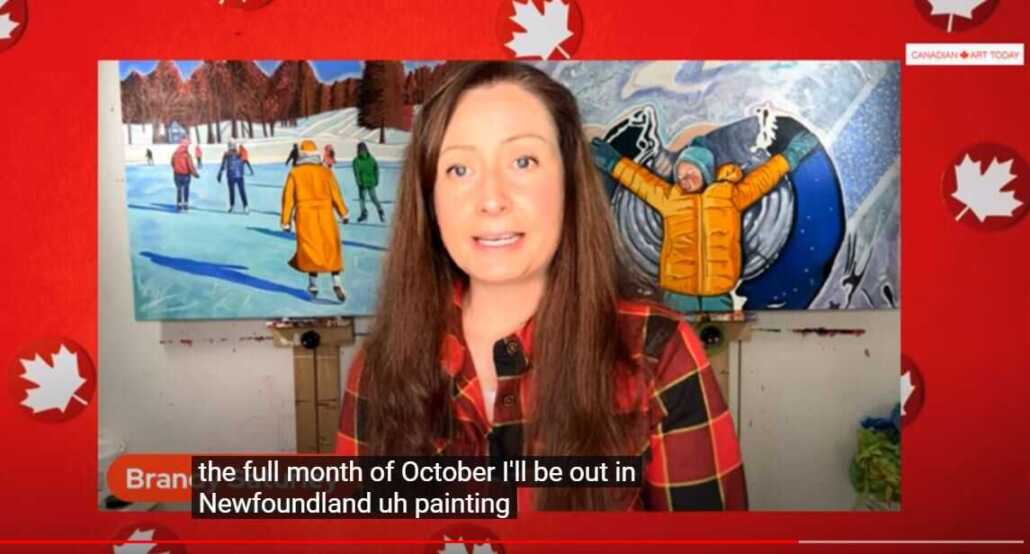 The Privilege of Being Canadian: talking about the freedom a Canadian passport affords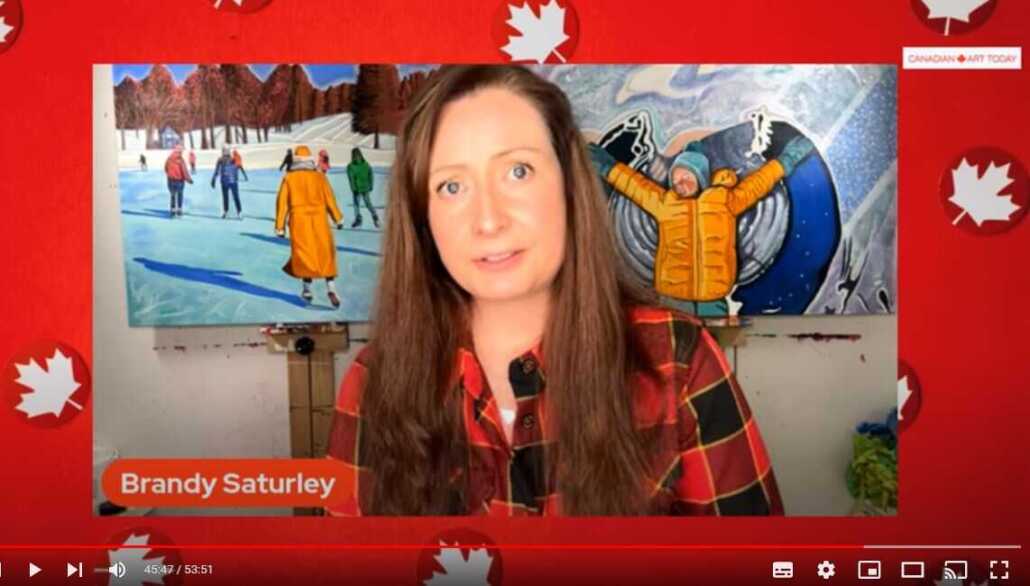 The Art Shipping Crates: when the mode of transporting a painting becomes Art itself.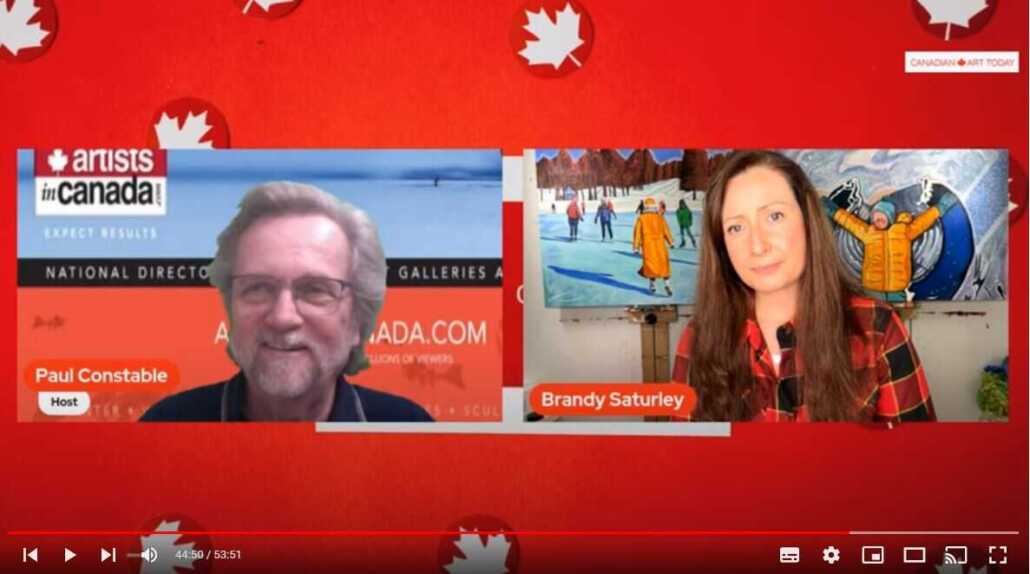 Is the Goalie's Mask Painting for Sale? how can we buy your art and what is the current price range for original paintings by Brandy Saturley?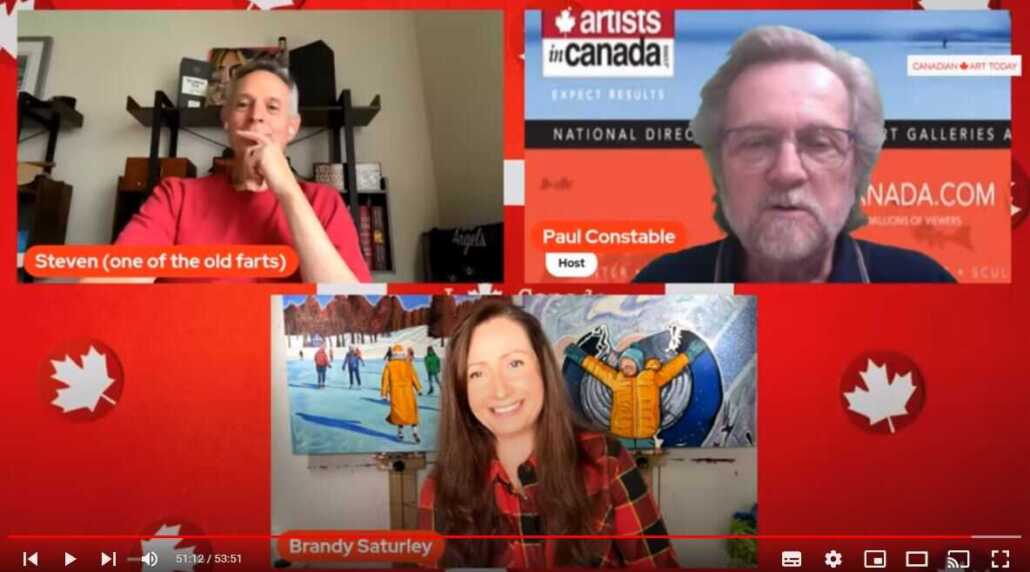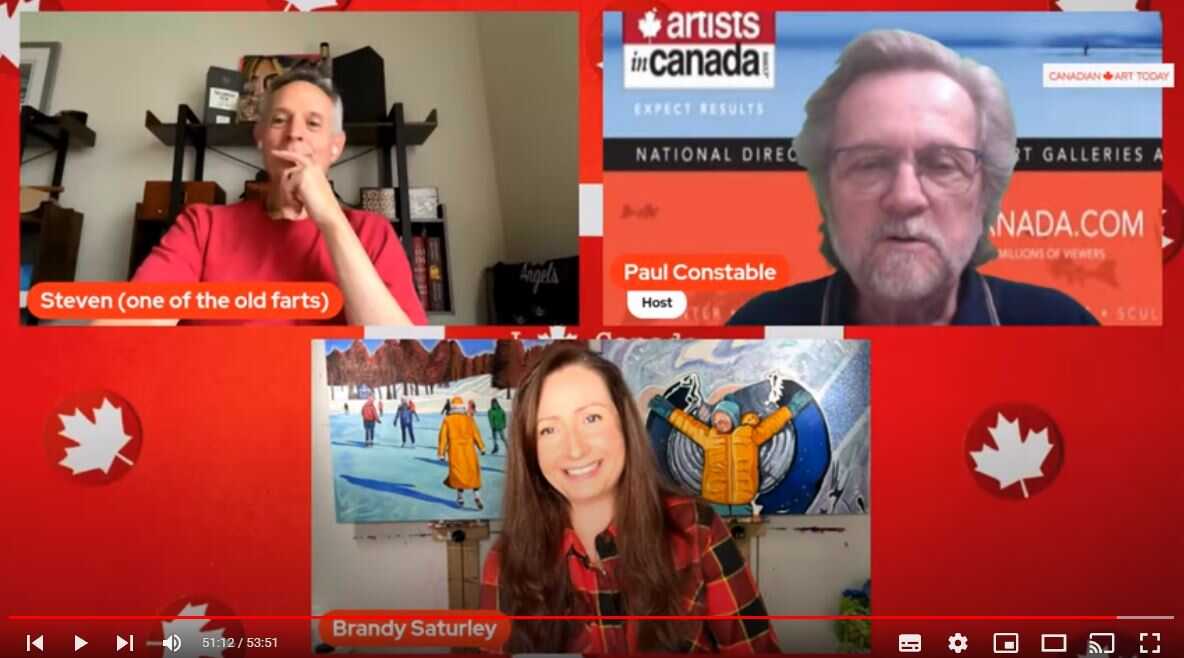 As our conversation draws to a close, we come away with a profound appreciation for the remarkable talent and dedication that Canadian artists bring to the world. Through this interview, we have gained valuable insights into the life and career of a full-time professional artist, and we eagerly anticipate the continued growth and success of our guest, Brandy Saturley. With her mesmerizing artwork and unwavering passion, she serves as an inspiration to aspiring artists and art enthusiasts alike.
Canadian Art Today is hosted by Paul Constable, Director of ArtistsInCanada.com from Saskatchewan, Canada. This episode was recorded live, and as a result carries all the quirks of producing a live interview in three different locations simultaneously.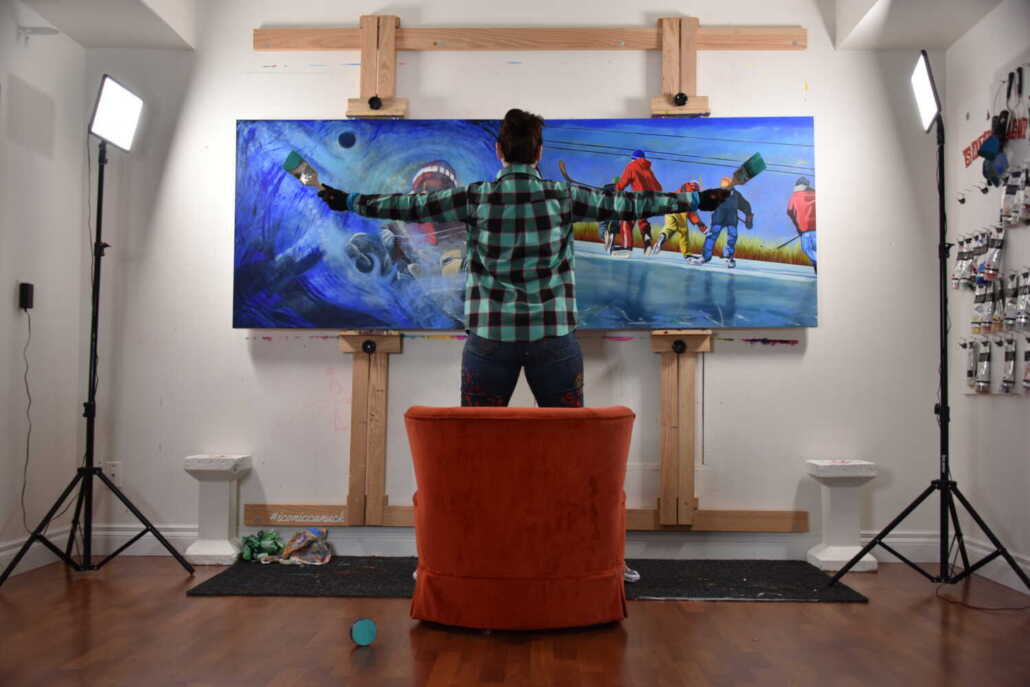 https://www.brandysaturley.com/wp-content/uploads/2023/05/goaliesmaskpainting.jpg
658
1184
Brandy Saturley
https://www.brandysaturley.com/wp-content/uploads/2020/10/brandysaturley_logo.png
Brandy Saturley
2023-05-12 14:38:45
2023-05-12 14:38:45
Interview: Canadian Art Today