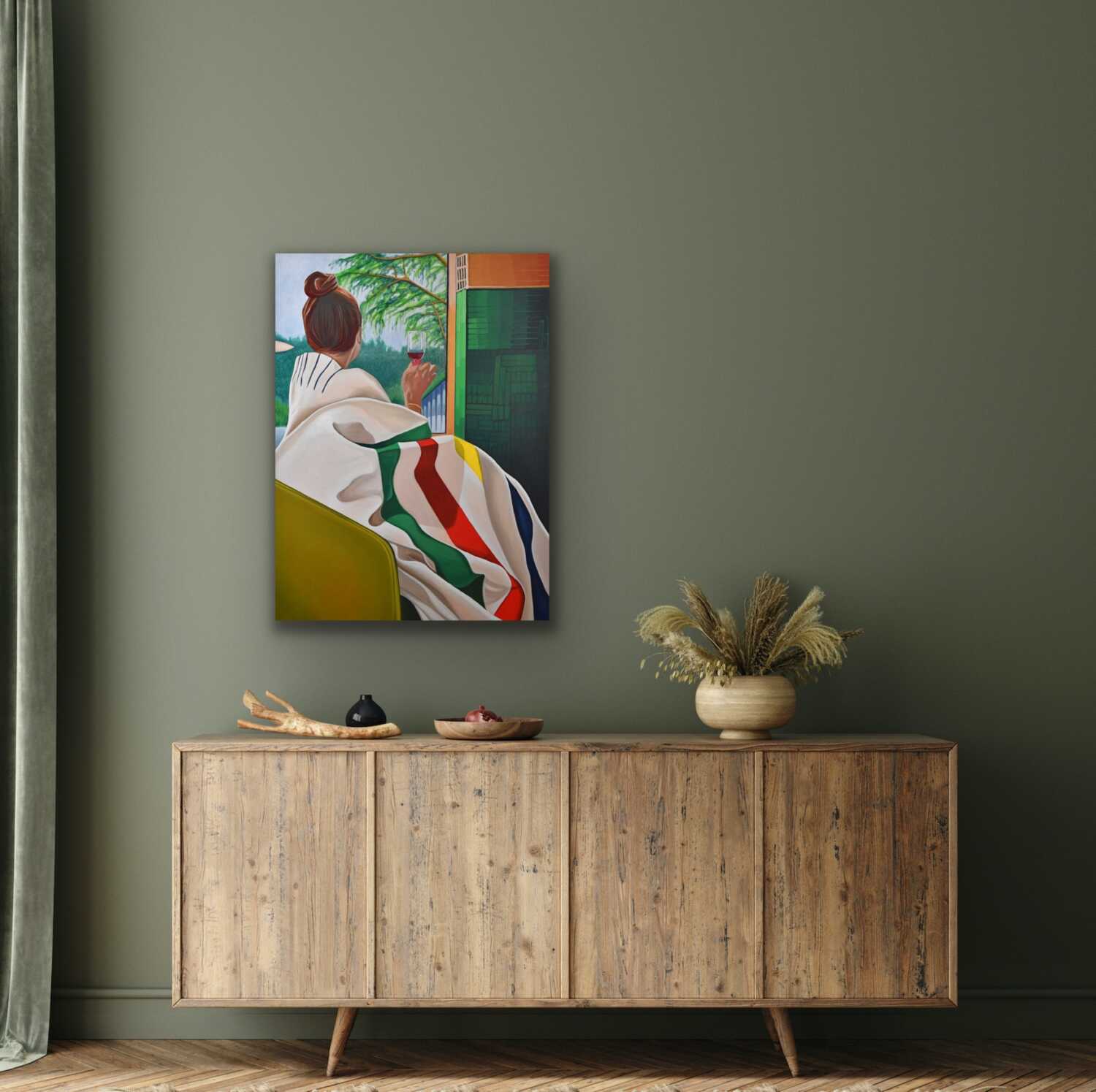 Whether Architecture or Art, West Coast Contemporary is a minimalist pause for the senses.
If I were to choose one word that defines the west coast of Canada and Vancouver Island, it would be solitude. Whether you were born here, or moved here to escape Canadian winter, you will find yourself soothed by nature's pause. Growing up on Vancouver Island means time spent exploring grey sand beaches for beautiful jewel toned and sand polished bits of glass. You hop from beach rock to log then to sand like a cougar, and you have likely encountered a few on your adventures. You are surrounded by soothing sounds of nature; the waves pushing and pulling rocks on the beach deliver cavernous echoes, the rain producing tones of radio wave static, and the birds offering flute-like sonatas. This is the symphony of the west coast, this is where West Coast Contemporary is born.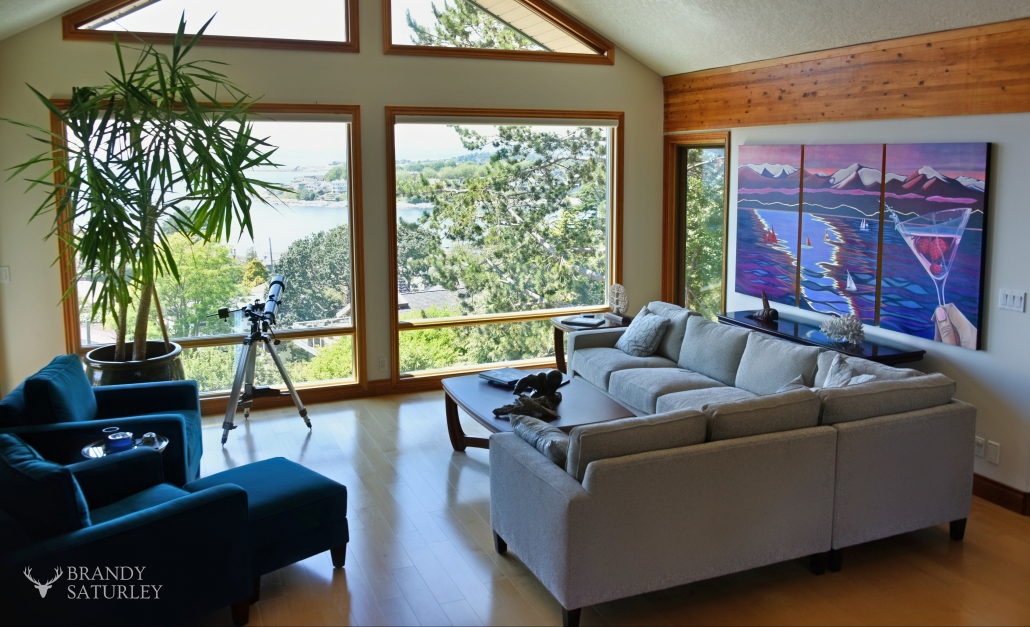 Vancouver Island is contemporary, minimalist and modern. The palette is a range of cool greens from moss to emerald, set against warm colours of yellow and red cedar. Vivid contrasts against the bright red-oranges of the Arbutus trees set against the complimentary blues of the ocean, lakes, and sky.  The architecture here echoes the palette of nature, as does most of the art produced on the island. As we experience mild winters and much rain, rather than white snow, we are known for our dramatic winter skies from Payne's grey to cool grey.
Perhaps this is why colour excites me so much. Pure, vivid, lively and energetic punches of pure colour, I am passionate about my 'pop' palettes. Recently I completed a new painting, after a visit to the Tofino area of Vancouver Island. Known for it's surf and distinctly west coast food and culture, there is inspiration around every corner. While there I experienced a range of moods and tones, set by the dramatically changing weather.
A new painting born of west coast adventure, this is 'West Coast Solitude'.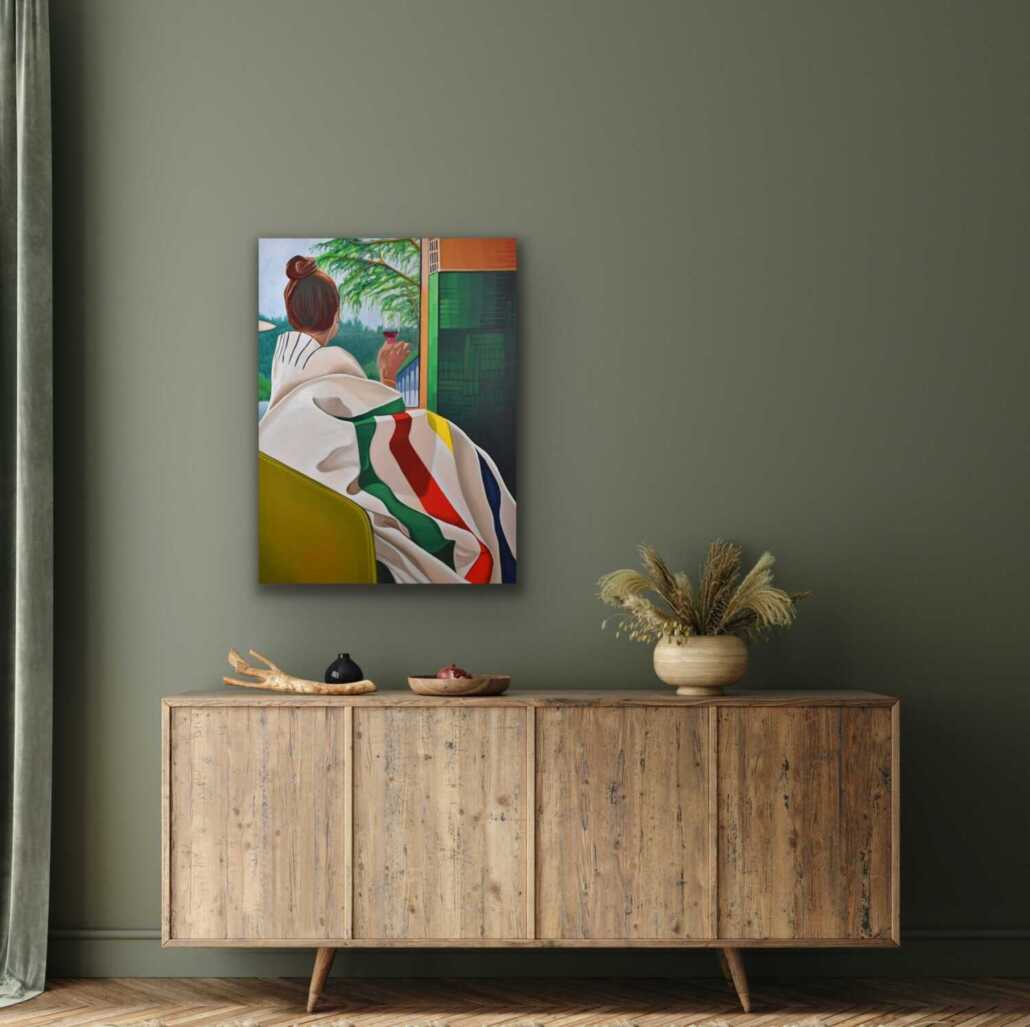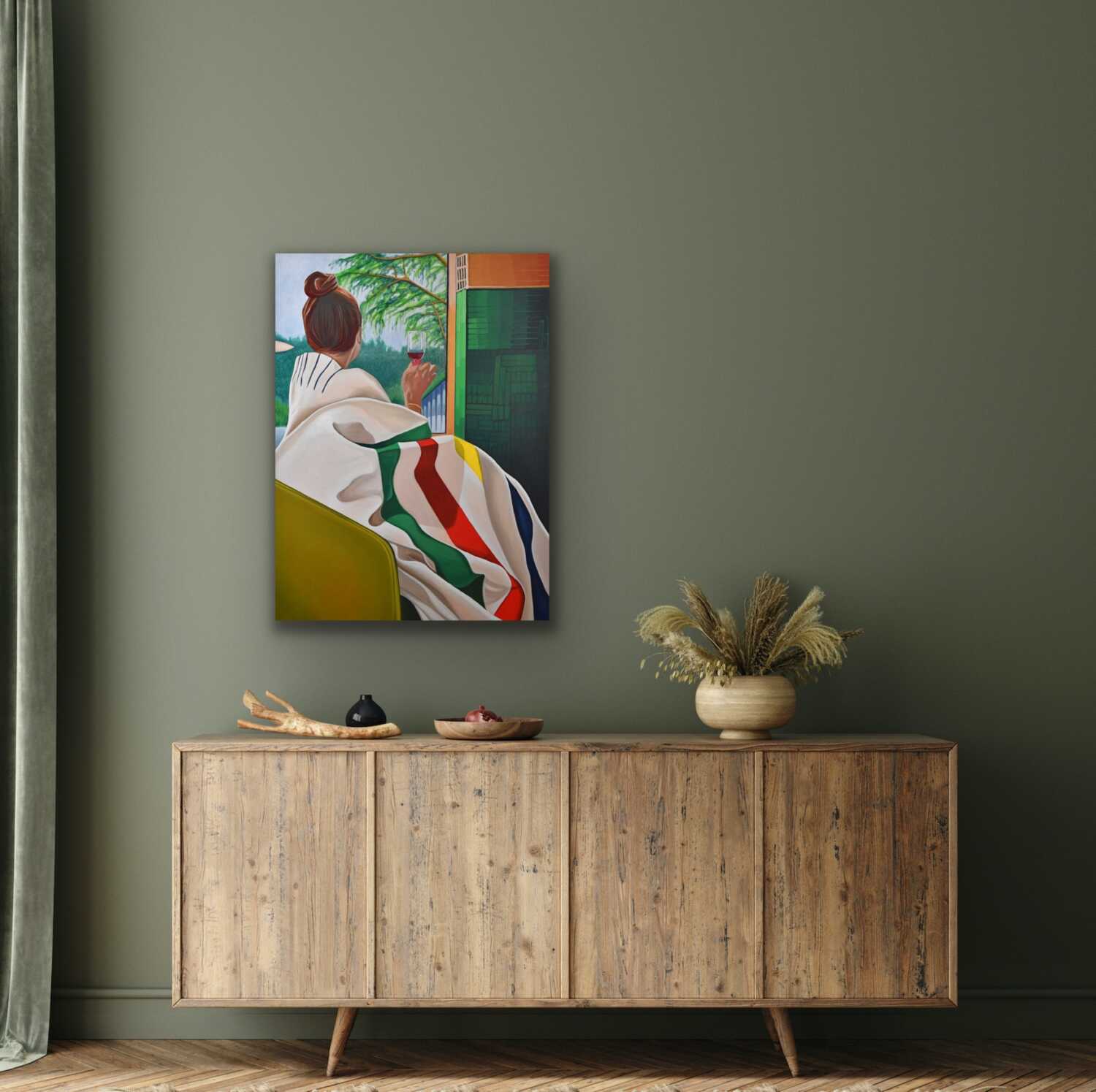 Another painting that captures the minimalistic beauty of contemporary west coast design is this bold piece inspired by a visit to Point No Point resort.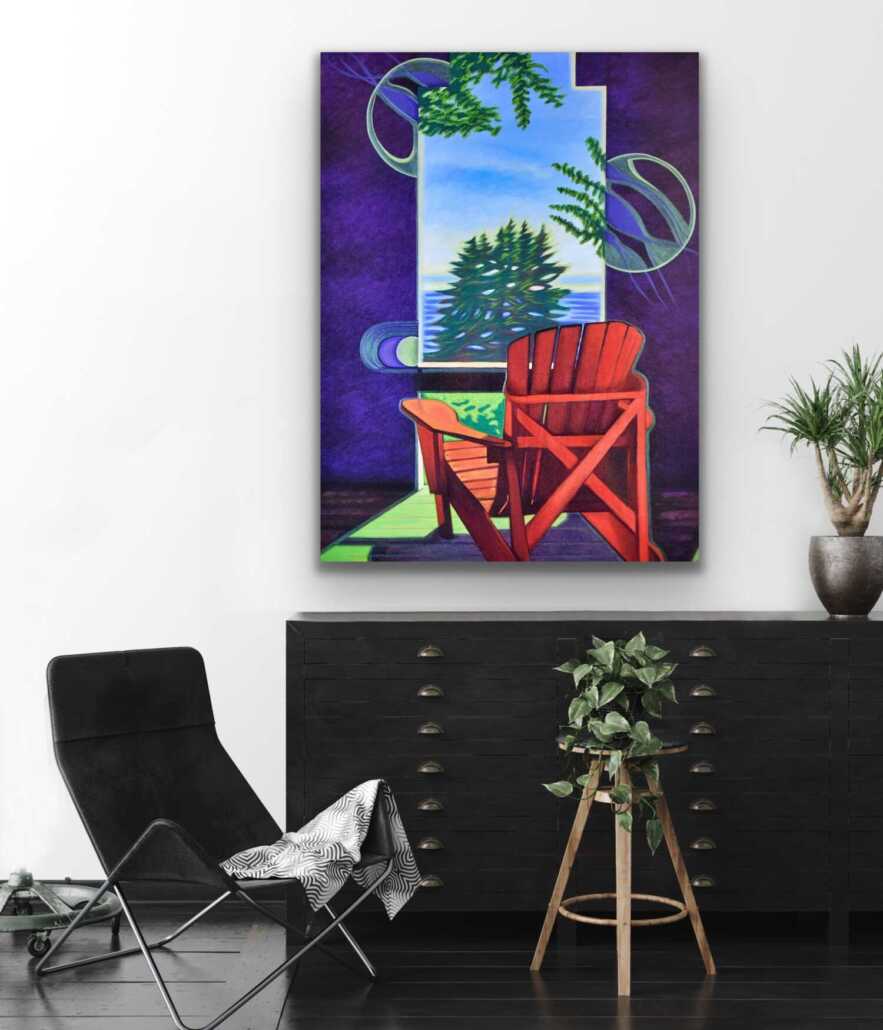 Bringing two paintings together from different times, both modern and minimalist in design and both very symbolic imagery of the west coast of Canada. Both paintings also feature the iconic Hudson's Bay point blanket, the classic with cream wool and signature HBC stripe colours. The most recent piece offering a romantic west coast afternoon sipping port wine wrapped in the blanket, the earlier work featuring a black bear skull with red Japanese maple leaf on the frontal lobe of the bear's skull.
Two contemporary west coast paintings in the artists' North Saanich studio.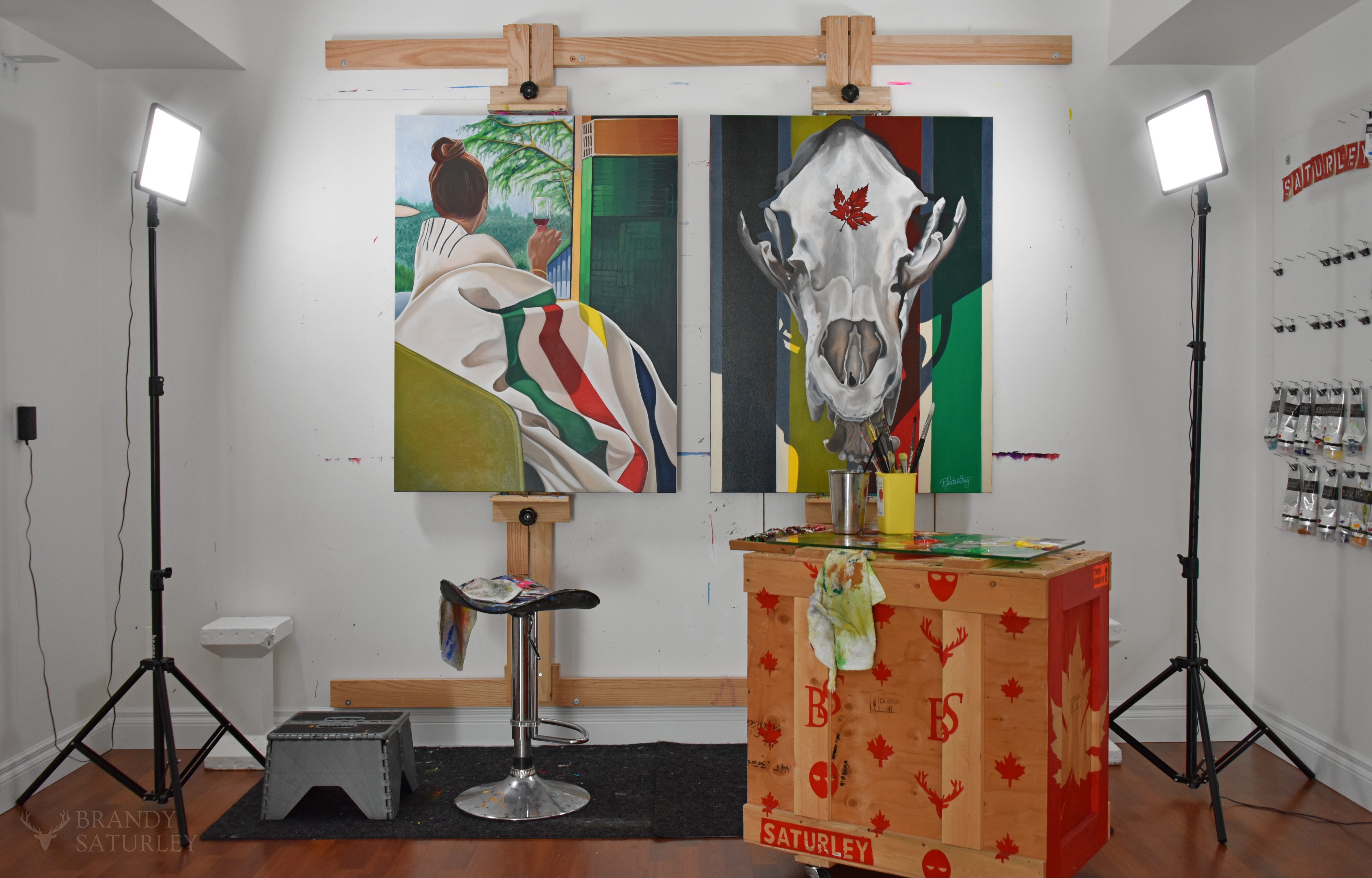 A little taste of West Coast contemporary, bringing nature and pops of vivid colour into your home, elevating your home and adding to the conversations you will have with your guests next time you entertain.
See more Art from Brandy Saturley.
https://www.brandysaturley.com/wp-content/uploads/2021/02/westcoastart.jpg
1495
1500
am-330
https://www.brandysaturley.com/wp-content/uploads/2020/10/brandysaturley_logo.png
am-330
2021-02-09 10:02:09
2021-03-01 11:46:01
West Coast Contemporary