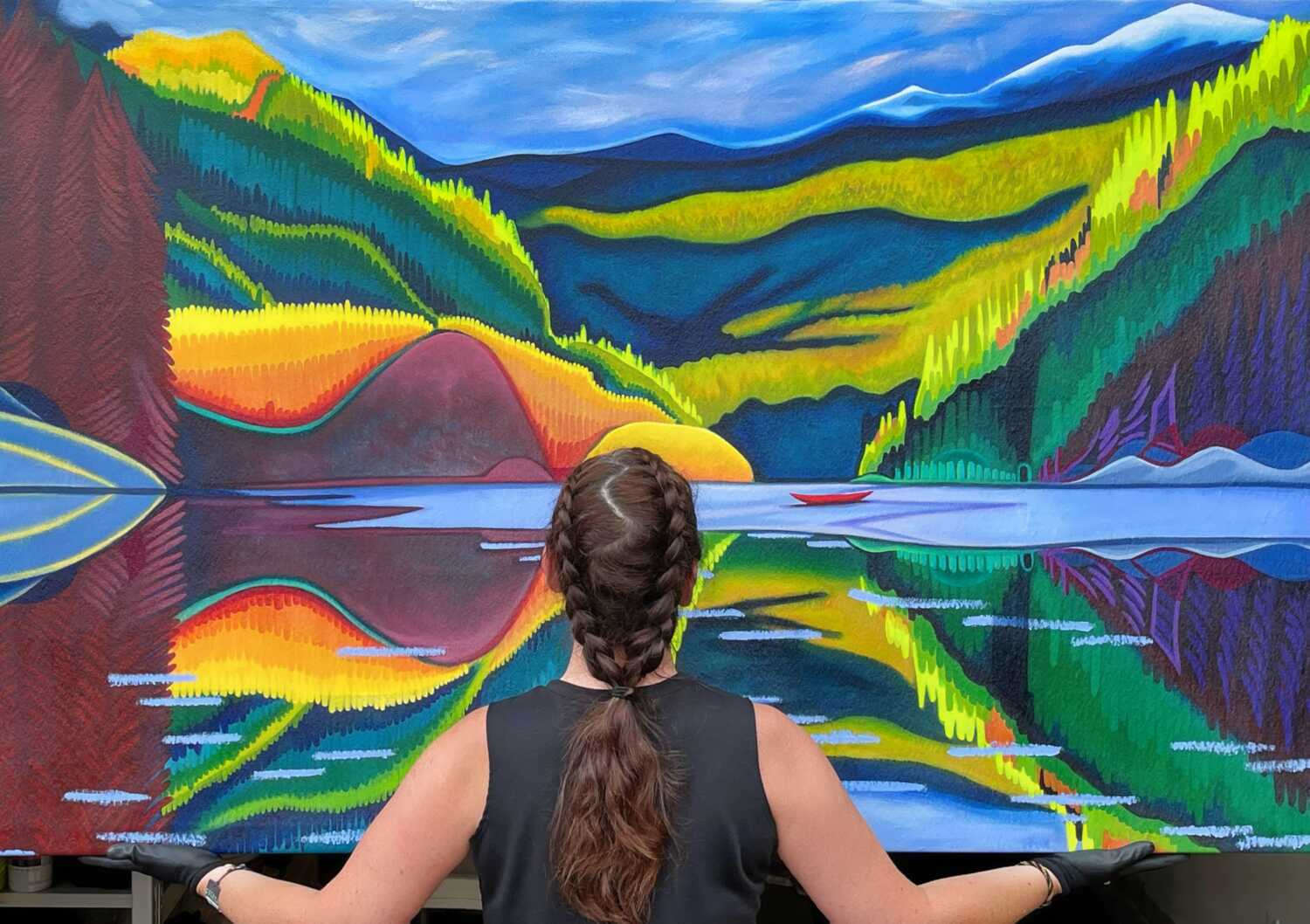 The Journey of Art: creating an oversized contemporary Canadian landscape painting
How long does it take an artist to create an oversized contemporary painting of the Canadian landscape?  It is not an easy question to answer, especially when a painting unfolds during a transitional period in the world. This painting of the iconic Princess Louisa Inlet began after an artist journey to London, England. The painting was created in the last few months of 2019 on loose un-finished cotton canvas duck. The piece appeared in a short documentary film and then went into storage until 2020. Then COVID took over the world and the artist turned her focus back to her work at hand, painting her visual stories of Canada. As the world came to level out again, an opportunity to stretch and finish the canvas for sale. Really GREAT ART, takes time, and a pandemic delivered this gift of time. Chronicling the journey of art, a behind the scenes recap.
Initial painting of the Landscape on un-stretched cotton duck canvas.
Stretching the canvas at Presentation Framing in Sidney, BC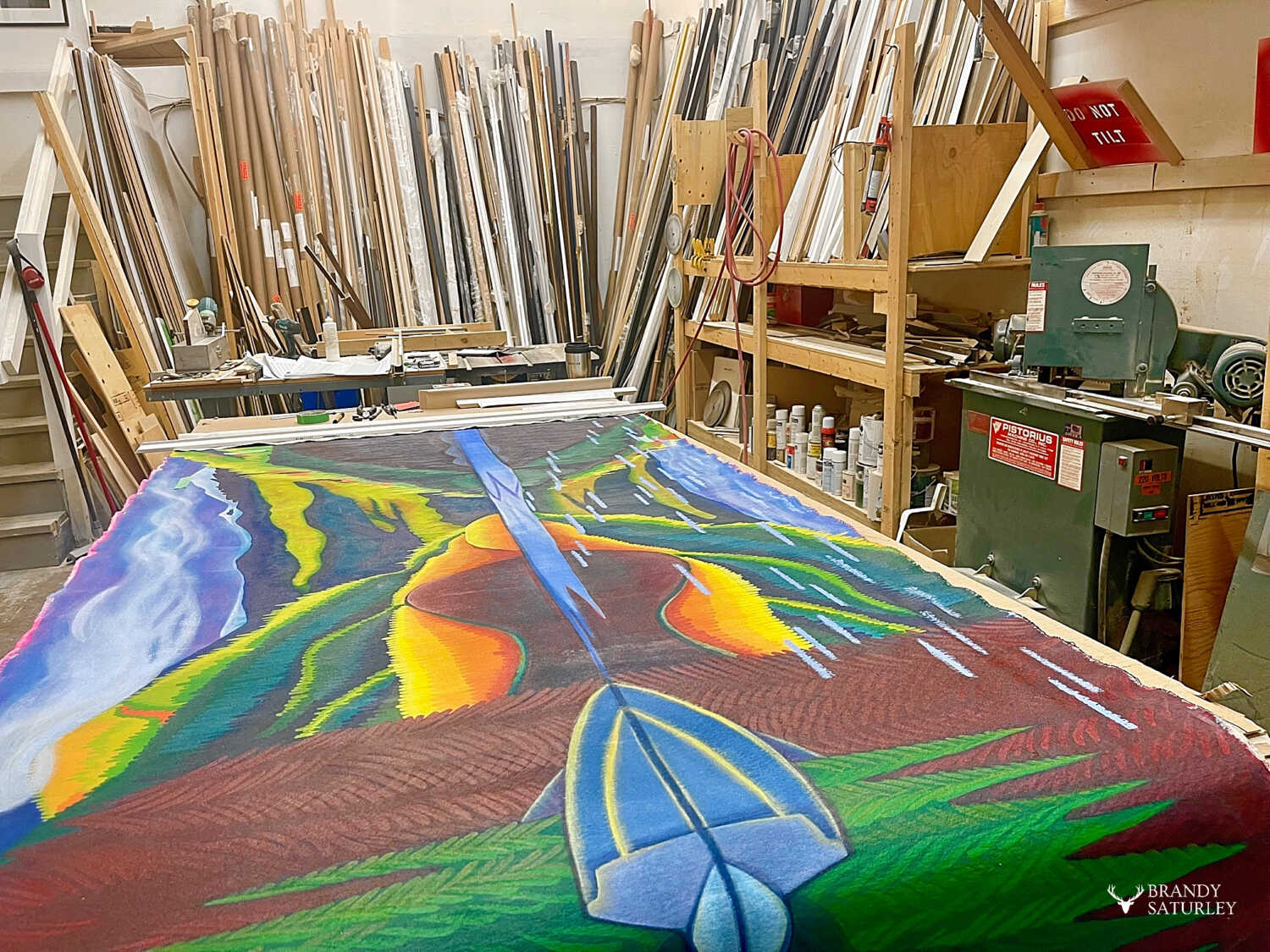 Now that the painting is stretched to it's final size, it asks for more details, it is not quite finished yet. A red canoe, a new sky, and some added details throughout.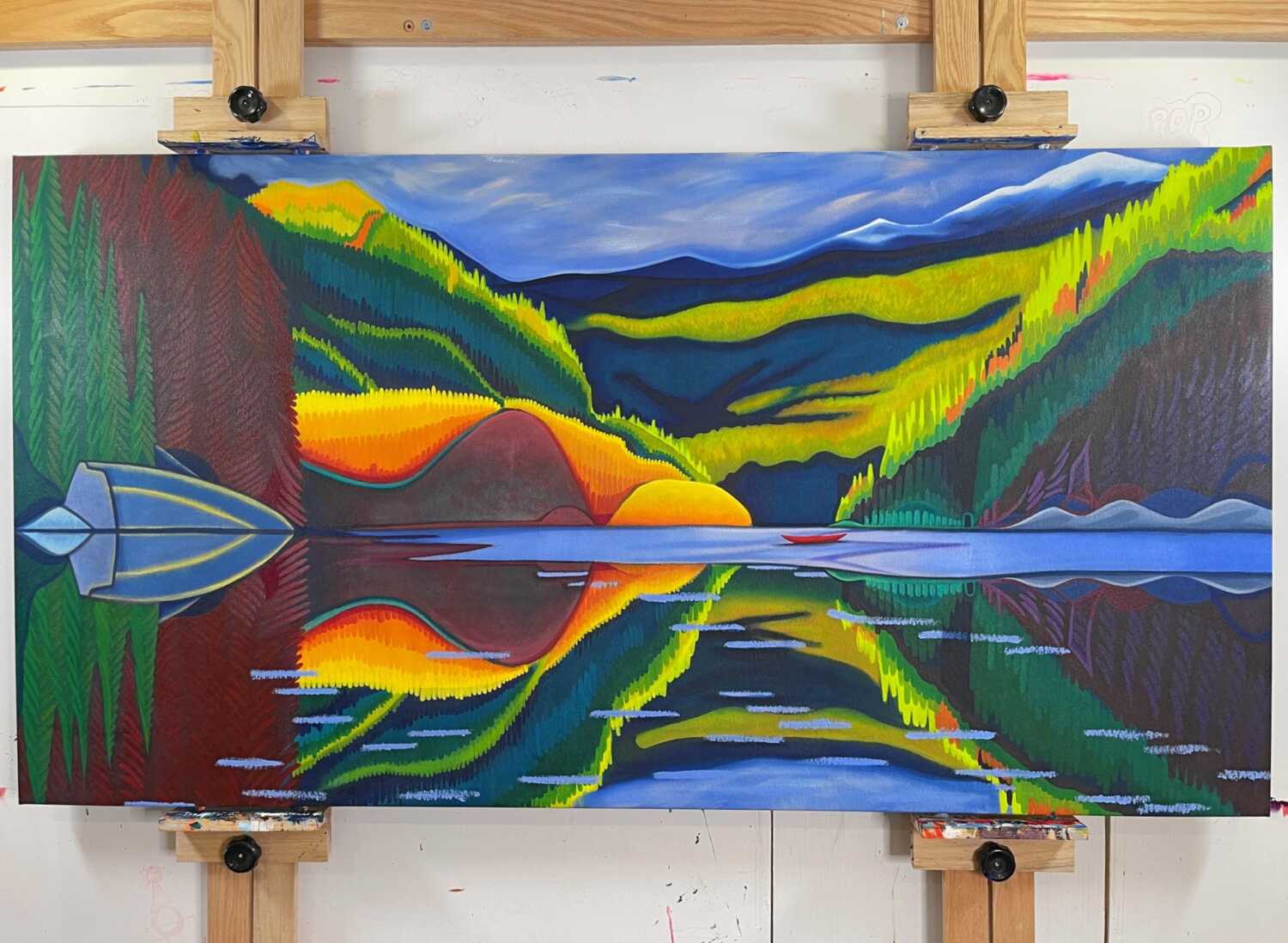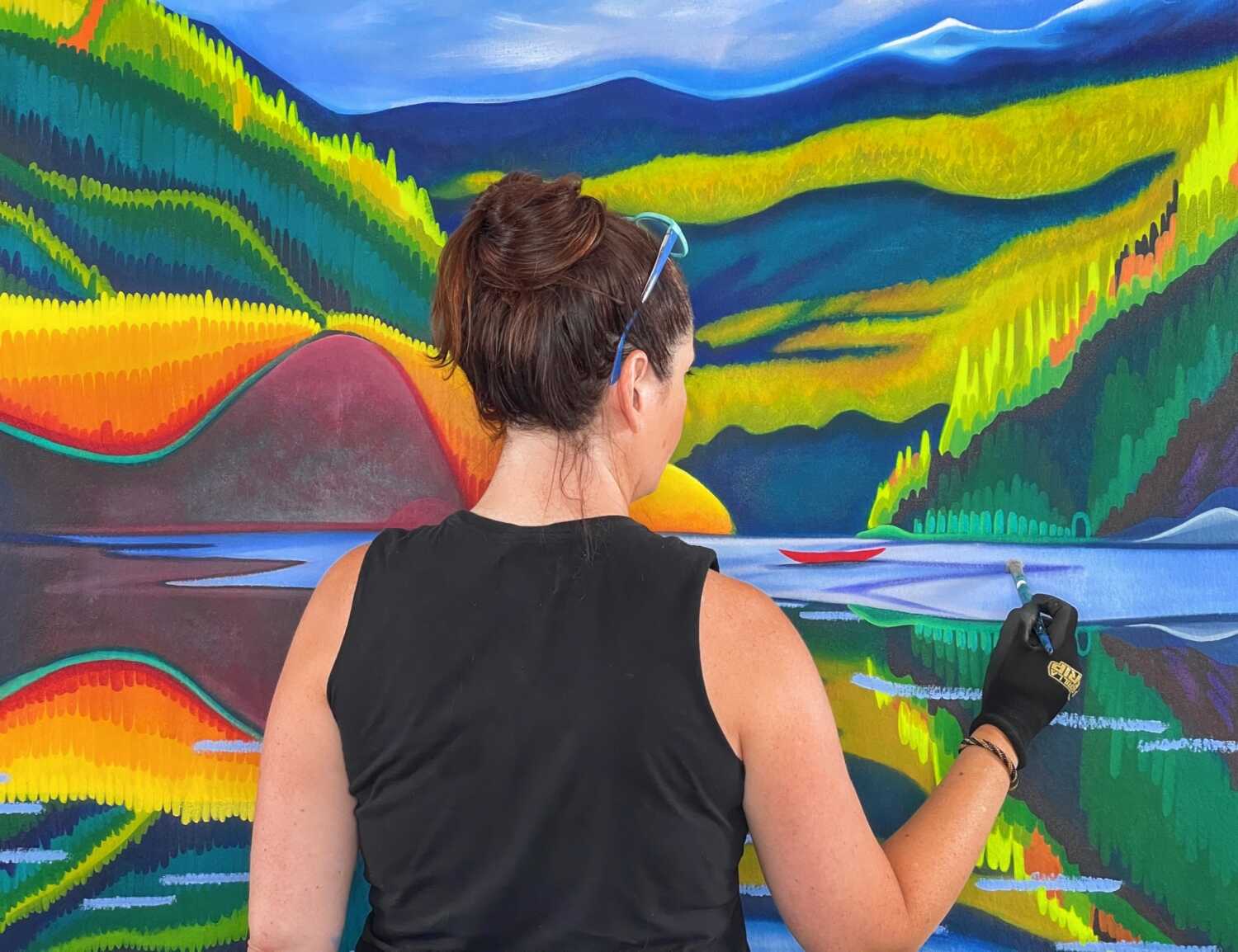 Viewing the painting in the golden light outside, partially due to BC Forest fires and a hazy sky.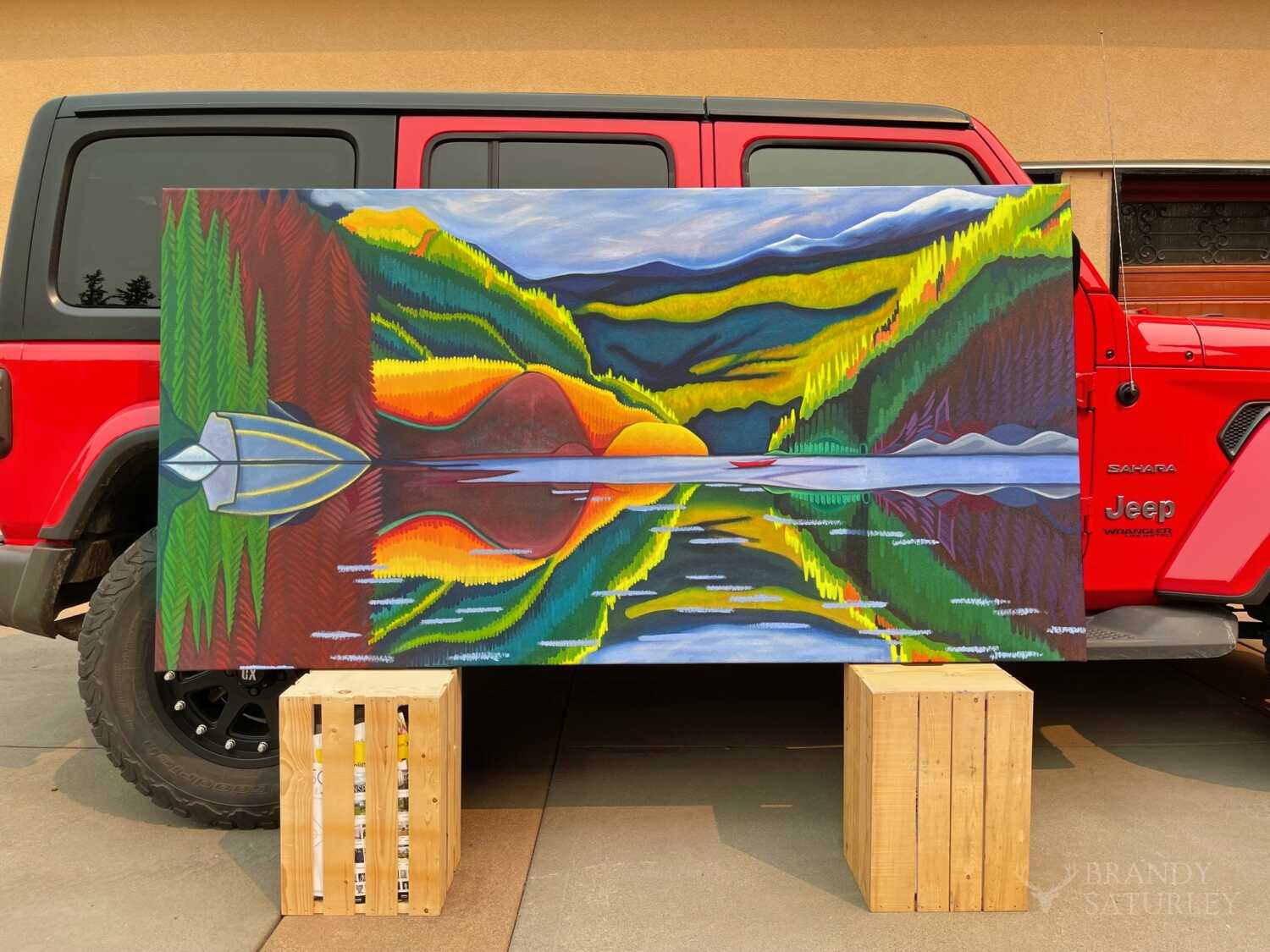 Another look in the light after a UV protective varnish is applied.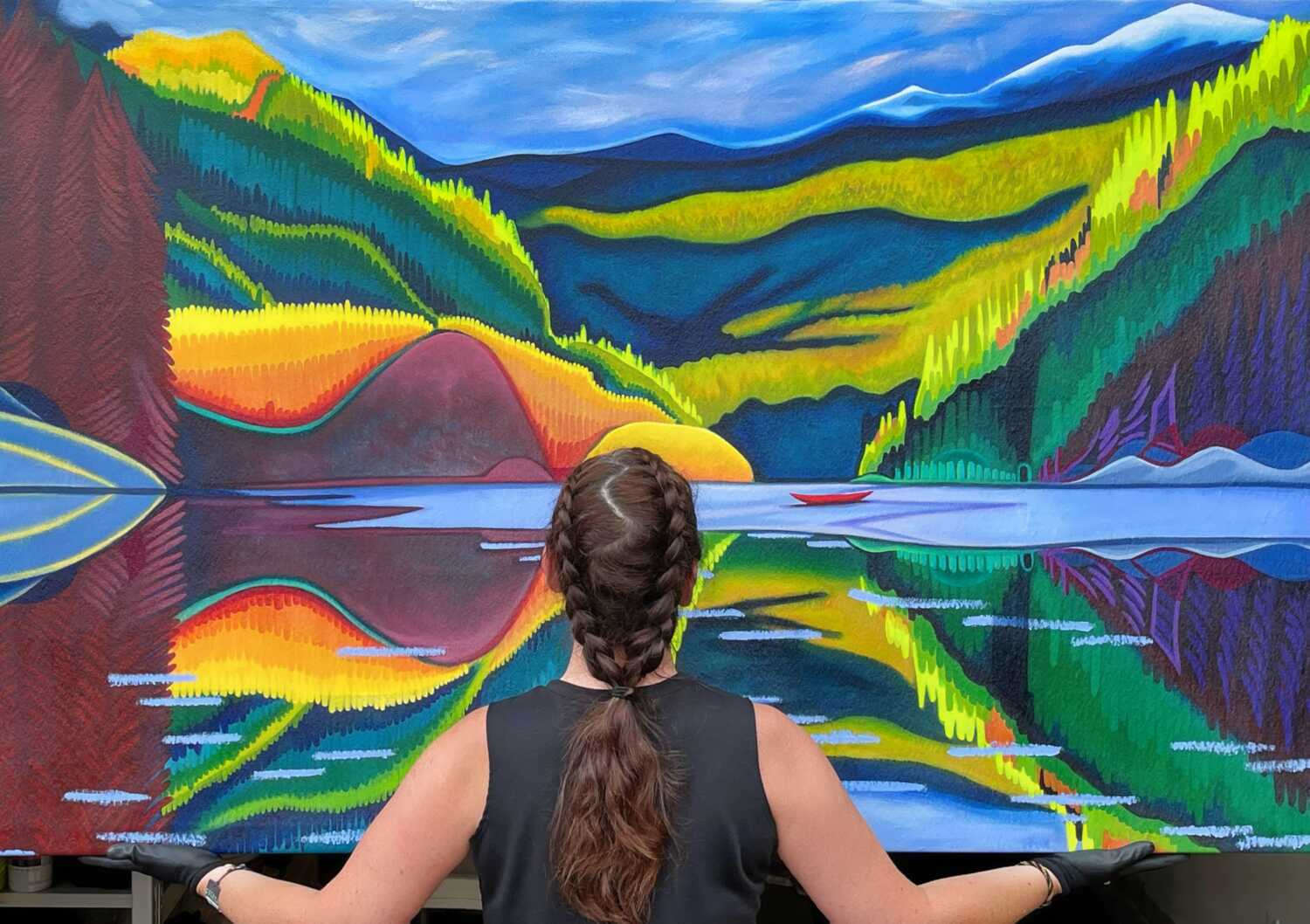 Temporary hang on wall to sign, examine, and prepare for final documentation of the painting through photography.
Final photo of the piece and installation example. This piece needs a large feature wall in a home or in a corporate office or hotel lobby.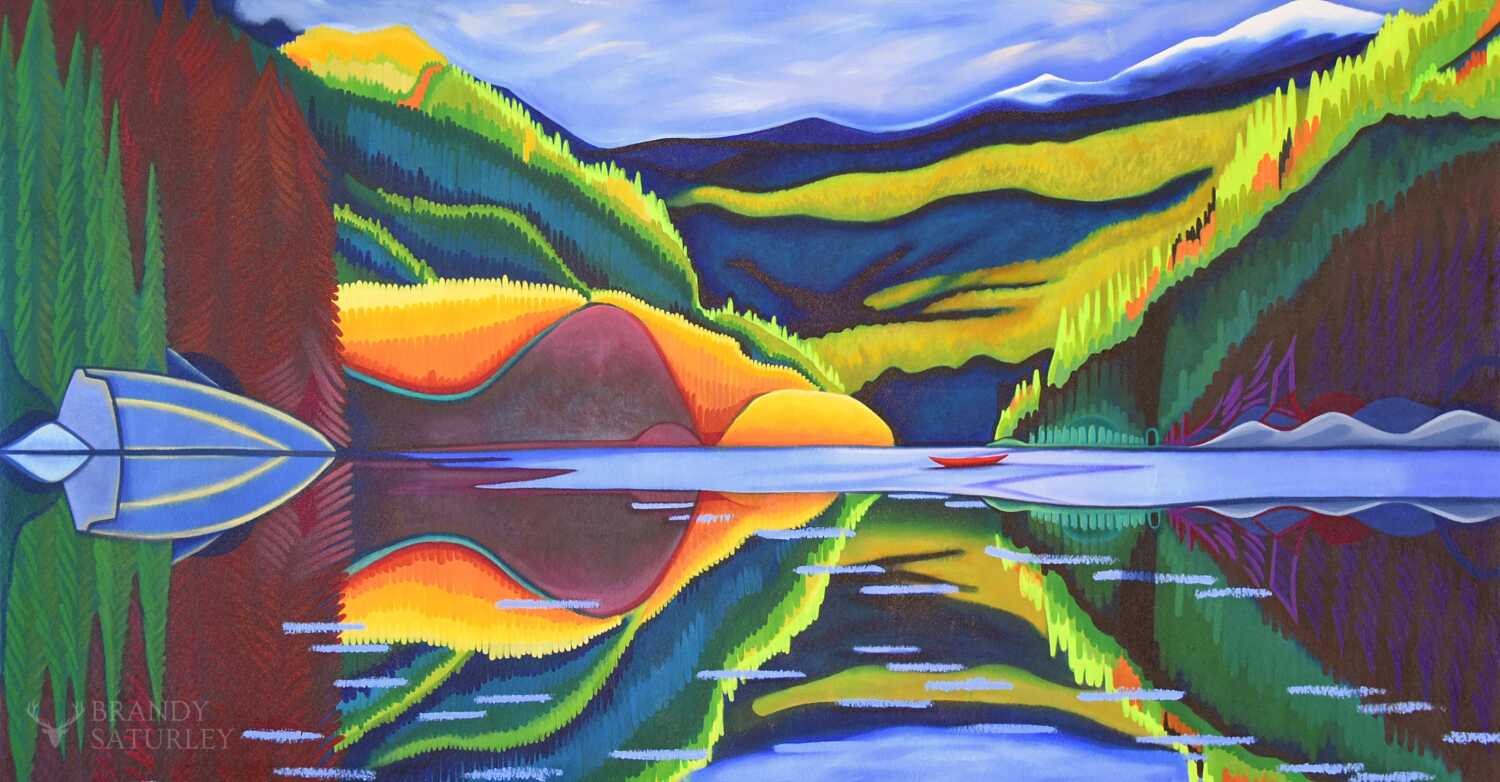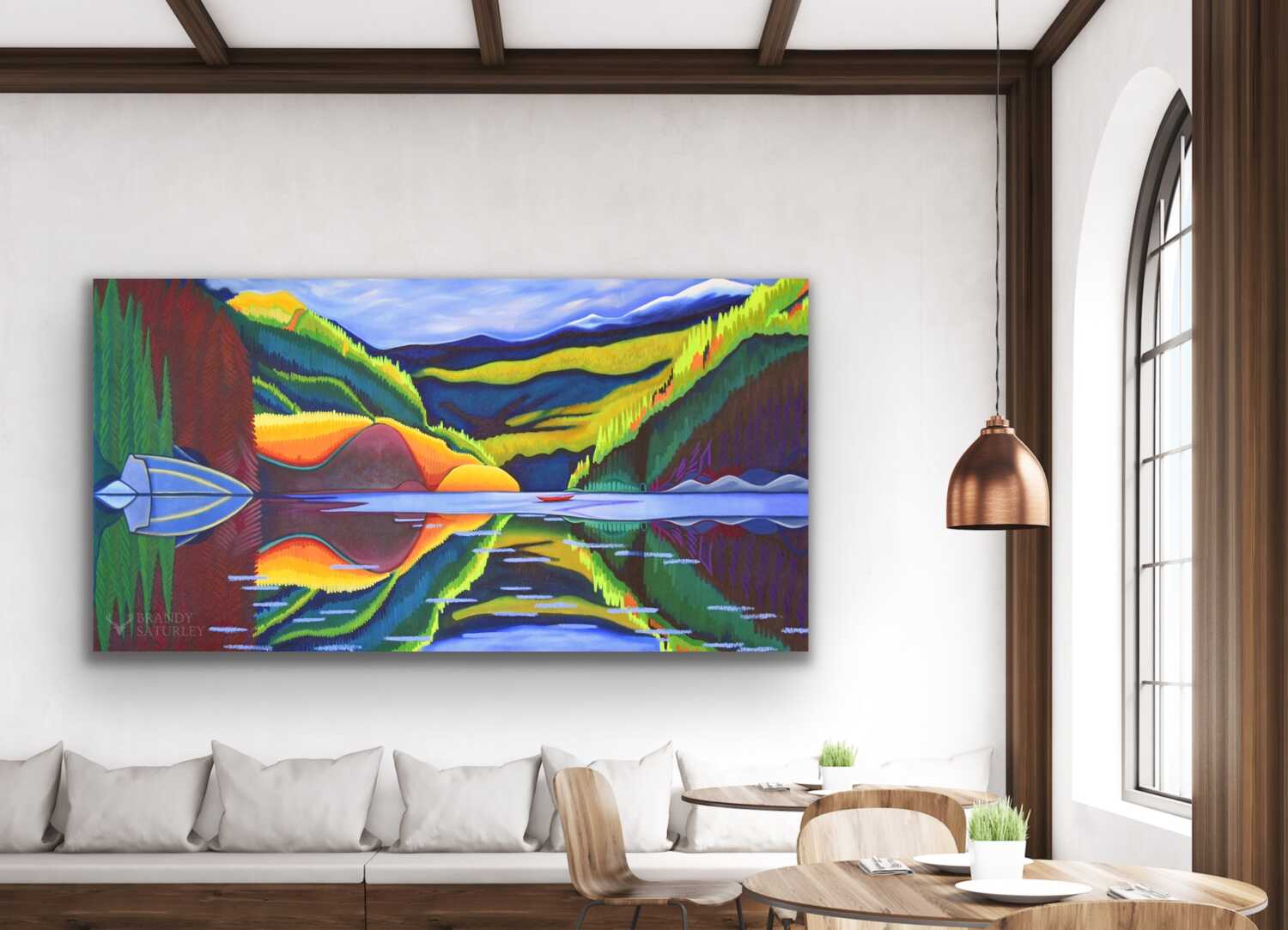 This is the journey of Art and it takes time to create a lasting visual story on canvas. This piece is both contemporary but also has a modern art feel in it's execution. Experimenting with brush strokes and the actual staining of this canvas in order to produce soft background effects. While the piece is a bit of a departure from my more figurative works, I still managed to retain my 'pop art style' and palette. This piece certainly reflects my affinity for Canadian landscapes and the iconic red canoe, which acts as the focal point of the piece. It is a gem that deserves a great big feature wall.
https://www.brandysaturley.com/wp-content/uploads/2021/08/IMG_3096.jpg
1058
1500
Brandy Saturley
https://www.brandysaturley.com/wp-content/uploads/2020/10/brandysaturley_logo.png
Brandy Saturley
2021-08-19 10:21:13
2021-08-19 10:32:49
Journey of Art