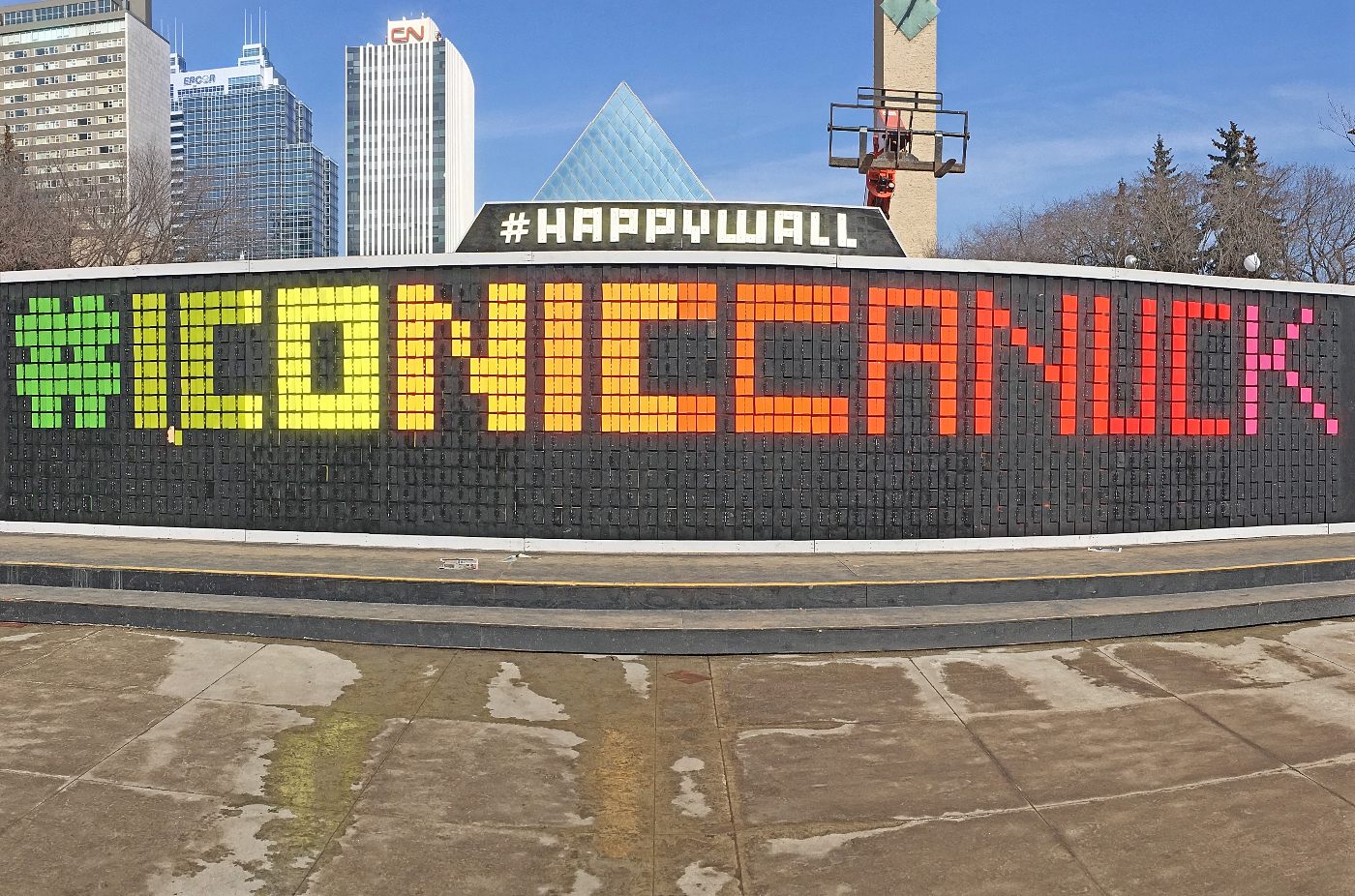 Becoming a professional Artist – A Modern Autodidact I AM
There have been a few stories made about how I became the professional Artist I am today. A modern autodidact I am, self-taught in most areas of Art and the business of representing myself as an independent Canadian artist. My learning has always been hands on, through doing a bit of the thing I wanted to learn about, something that would help me evolve as an Artist and realize a professional level career in the Arts. Along the way I have signed on for short programs in educational Art institutions, but I have no BFA or MFA or PhD, and it has not stopped me from succeeding as an Artist on all levels. From public and commercial galleries to selling my work online through my website. Creating public art, licensing my artwork and custom art commissions. From presenting artist talks, art fairs, and writing articles and interviewing other artists, to developing my own website and network of associates and suppliers. Producing art publications and process videos, to making art on location in self-directed and awarded residencies. I am a professional Canadian artist creating in ALL realms of the Art business in Canada and beyond.
When did you become an Artist?
The question I get most often from young artists and future collectors is, when did I become an Artist? To really answer this question I have to go back to childhood and growing up with an artist mother, who was influenced by her artist mother. Who we are early on has much to do with who and what we grow up around, and my mom was always making things with me, mostly drawing painting, and crafting. I knew what I liked most at an early age and that was creating my own world from a solitary space. I enjoyed magazines, music, films, the outdoors and making art in the midst of all these influences. I learned from glossy advertising in Vogue magazine, and listened to the Beatles, Billie Holiday, Herb Alpert and the hard rock of AC/DC. I read the European Newspaper and wrote to pen pals in London, England. I grew up in a very small town on a large island, on the western-most tip of Canada. I had a hunger for information about the places, people and cities of the world.
In my senior years of high school I connected intensely with two influential educators, one was my History teacher and one my Art teacher. They both encouraged and influenced my path of the coming years. I knew I wanted to pursue an art career somehow, but found it hard committing to a formal education, largely because I did not have the means. Instead I took shorter courses in Visual Arts and filmmaking giving me a few years of educational appetizers in these areas. Art History, 2D, 3D, pottery, graphic design and filmmaking (from camera to scriptwriting) Three years of education offering a sampling and just enough experience in these areas. During film school I attended a talk by the Oscar winning Director of Photography for Close Encounters of The Third Kind, Vilmos Szigmond. I was captivated by his talk and found myself finishing the program and working in the Victoria and Vancouver film industry for a short couple years.
I left film as a career behind, though to this day I consume cinema just as voraciously as I did when I was younger. I made the decision that painting and photography were the things for me. I continued making Art part-time, as I worked full-time jobs in businesses that would teach me skills that could be useful down the line. During this time I moved from job to job as I learned new skills, each time working my way up until I had nowhere to go (in my mind) but move on to a new job. I worked in real estate sales, interior design retail (tile and natural stone) publishing (advertising coordinator + proofreader) and then I found myself wanting to learn more about computers, during the dot-com boom.
A Modern Autodidact I AM
As I was working these full-time *jobs* I was making Art in the evenings and on weekends. Art was keeping me interested in life. I met someone who was working for an Internet Service Provider
and he would talk about all the exciting things going on with the Internet and websites. It was 1999 and I did not own a computer. Most people I know had one and worked on one, and I decided it was time for me to find out more about this Internet thing. I opened the phone book to the yellow pages, where all the businesses advertise. I flipped to the Internet service provider section and we had four at the time in Victoria, BC. I found the one with the biggest advertisement, which was a double page spread, and I called the number and asked for the manager. Of course the manager was not available, but I left a message and waited a couple days. I then called again, and left another message. I waited a few more days and called again, this time I got through to the manager directly and we had a quick chat and he told me to stop by with my resume. Keep in mind I had NO computer experience and wanted to sell dial-up Internet to people. A couple interviews later I found myself with a job in the Internet business and I had to learn very quickly. I was hired to work sales and customer service in person and over the phone.
My manager at the ISP was creating his own website and learning to write html to create his website. I asked if he could teach me, and he obliged. I began learning how to write html to create my own webpage, instead of eating lunch. In 2020, I created my first website and I posted some of my artwork on that page. This was before Facebook and even MySpace (which I became an early adopter of as an artist)  I think if we were to look at our lives in 'Internet' years, it would be more than dog years. I finally got a home computer a year after starting my Internet job. I worked with the ISP for two years, the longest non-Art job I held. I learned so much here; from dial-up to fibre connections and html to domains.
Fast-forward to Full-Time Artist
The modern autodidact in me found a way to write a business plan for being a fulltime artist, the artist in me found a way to sell my art to a patron who became an investor in my passion and dream. In 2007, I left my day job to pursue my Art with full intensity, energy and from this autodidact approach. Really the self-taught life is the Artist life, it is the true way of the Artist. The thing that makes the title Artist a profession and not a hobby is, I run it like a business and my artwork supports my life. Artist is my full-time career. What also makes me a 'professional Artist' is the way in which I pay attention to all the details of the artmaking process; from making the work, to finishing the canvasses that will hang in galleries, museums, and private collections. What I learned in all my jobs over the years provided me with a degree in being a professional self-representing Artist. From managing my website, to writing this blog, I taught myself to do it all. I have also relied on the expertise of others, to help get me where I am. Through sharing skills and supporting one another, I have been very fortunate to make money while I was learning the skills I needed for this career. Now when I look back on the business plan, in many ways it was laughable, as with this career it is ever changing like the ocean tides. Being a professional artist is like being a professional surfer. Sometimes you get the good one (wave) and other times the water is flat. In this profession you have to be ready enough to know how to spot those waves and ride them to the shore. You have to be open, honest and focused on your ride. Over the years I have moved to task lists, goal lists and idea lists to keep me moving between waves.
But you can't rely on Internet alone
The other part of my autodidact adventures was getting out there in front of people and the Art itself. I have used the Internet to reach out to those people and places I wanted to go to expand my career and learning in the Arts. I wanted to learn more about what the commercial galleries, museums and artist-run centers of Canada were doing and I travel across Canada every chance I get. In the early days of my career it was to see art and meet people working in the Arts. I flew out to Calgary, Edmonton, Winnipeg and Toronto to connect with mentor artists (Andrew Valko, Charles Pachter, Gordon Milne, Robert Genn, Chris Cran) who had built great careers in the Arts. I did studio visits, interviewed artists for blog and magazine articles I would write. My first solo show was presented by Visual Arts Alberta (now CARFAC Alberta) at the end of 2013, this is when #ICONICCANUCK was born.  As my paintings about Canadian culture, icons and landscapes developed I began to travel the country more often. Then in 2016 when I was preparing for my 2017 solo shows, I traveled across the country and up into the Northern Territories to make art and capture these places through photography and video, returning home to write about my experiences and make paintings. In 2017 I was invited to present solo shows of my 'Pop Canadianisms' at Strathcona County Gallery @501 in Edmonton and The Okotoks Art Gallery in Calgary.
In 2019, I found myself on a new type of adventure as I continued my contemporary art education at the Royal College of Art in London, England – at the time the #1 post-graduate arts institution in the world. A place that David Hockney spent some of his education in Art.
I pushed myself to collaborate with the public through my 'People of Canada Portrait Project' and through a painting collaboration with an artist in Calgary, Alberta. I created the first artist in residence at Canada's Sports Hall of Fame, painting on site at the museum.
In 2021 I joined the artist roster at Adele Campbell Fine Art, a fine art gallery in Whistler, Canada. My first foray into having a gallery represent my work. In 2022, I was invited to do a residency in the Leighton Studios at The Banff Centre for Arts and Creativity through the Paul D. Fleck Fellowships in the Arts Endowment. I joined my second commercial gallery, this time in Banff, Canada with Willock & Sax.
This year I have been invited to the Pouch Cove Foundation residency in Newfoundland and will be spending a month this fall creating on the very eastern tip of Canada.
I have sold and exhibited my work across Canada, in the USA and London, England.
These are just of few of the highlights from a now 17 year career as a full-time professional artist.
In conclusion, being a modern autodidact has offered me the adventure of a lifetime and a life lived in Art, that is Art itself. Being a professional artist in this day and age, means being prepared for those waves when they come in. I wouldn't change a thing, here's to the continuing journey. See all my artwork on my website.
Sincerely Yours,
Brandy Saturley a.k.a #ICONICCANUCK
https://www.brandysaturley.com/wp-content/uploads/2020/01/edmontonart.jpg
926
1400
Brandy Saturley
https://www.brandysaturley.com/wp-content/uploads/2020/10/brandysaturley_logo.png
Brandy Saturley
2023-03-13 14:58:54
2023-03-14 09:24:05
Modern Autodidact I AM