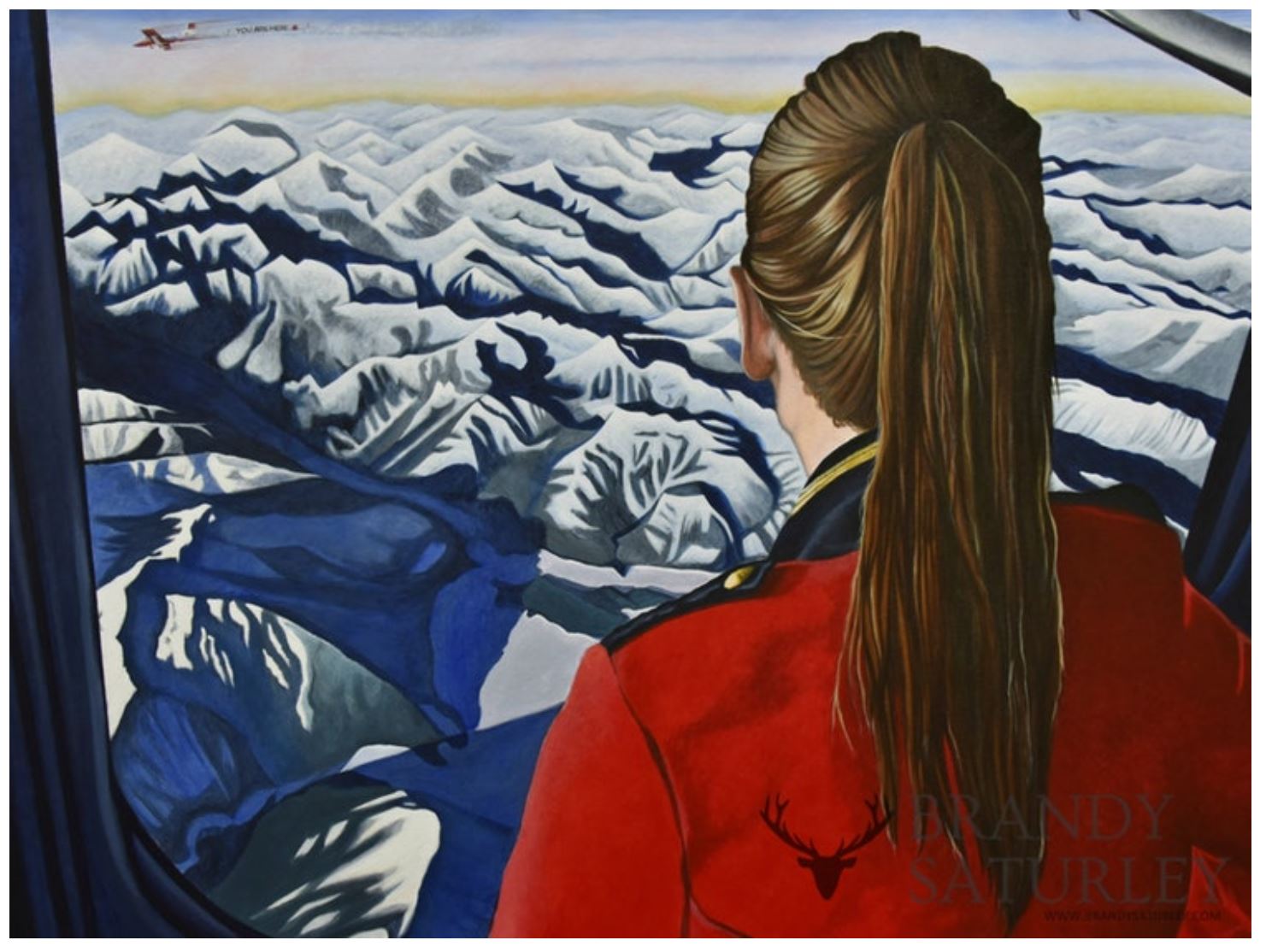 13 Years Making Art as a Professional Canadian Artist.
It is true that in some cultures, the number 13 is lucky. Last year I entered my 13th year of making Art and working as a professional Canadian Artist, full-time. July 1st every year, which coincidentally is Canada Day, always marks the anniversary of my Art business. Every year, I write a new blog post celebrating the day and reflecting on the year that was. Last year I gave each year a 'period or theme' to represent the year. From paintings of trees to Las Vegas and The Beatles to the Big C, there have been many thematic transitions in my work over the years. Year 5 marked the beginning of #ICONICCANUCK and shortly after my 'Pop Canadianisms' took over right up until year 13. Consistency found in the theme of 'Canada' and in year 13, I decided to 'disrupt' my practice to grow as an artist by jetting off to London for a month, a big gamble for an artist who has developed an identity as 'the Voice of Canadian Pop Art'.
As we are now in the COVID-19 era, I am even more convinced that year 13 was indeed lucky, because if it happened this year, it would not have happened. Year 13 included an invitation to join the summer contemporary art intensive at the world's number one postgraduate art school, the Royal College of Art in London, England – I spent a month making art, talking art and showing art in a school that includes alumnus such as David Hockney and Tracey Emin, two of the biggest artist names in the world, and one of the oldest art institutions. It was an EPIC experience and am so grateful to all the artists, educators and art lovers who helped make it one of the most enriching experiences of my career, so far. Wow, I am still basking in the warm glow of that experience. Rather than recap the past 13 years, this year I want to recap the past 12 months, because these last few have been LONGGGG, so here we go!
Here are, twelve images for 12 months of my 13th year as a full-time professional Canadian Artist.
July 2019 – The Pack and Tidy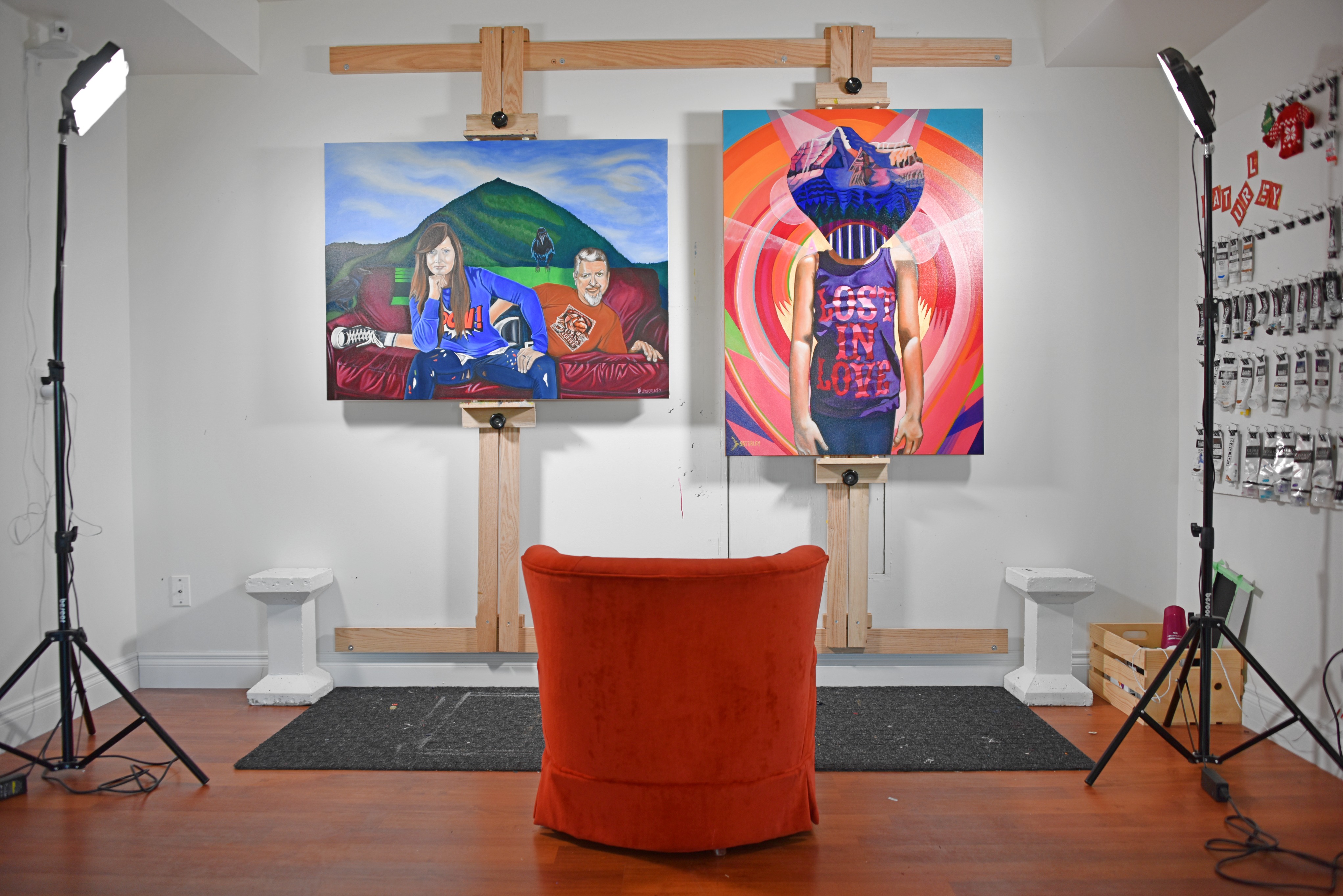 Tidying up studio before leaving for London.
August 2019 – The London Studio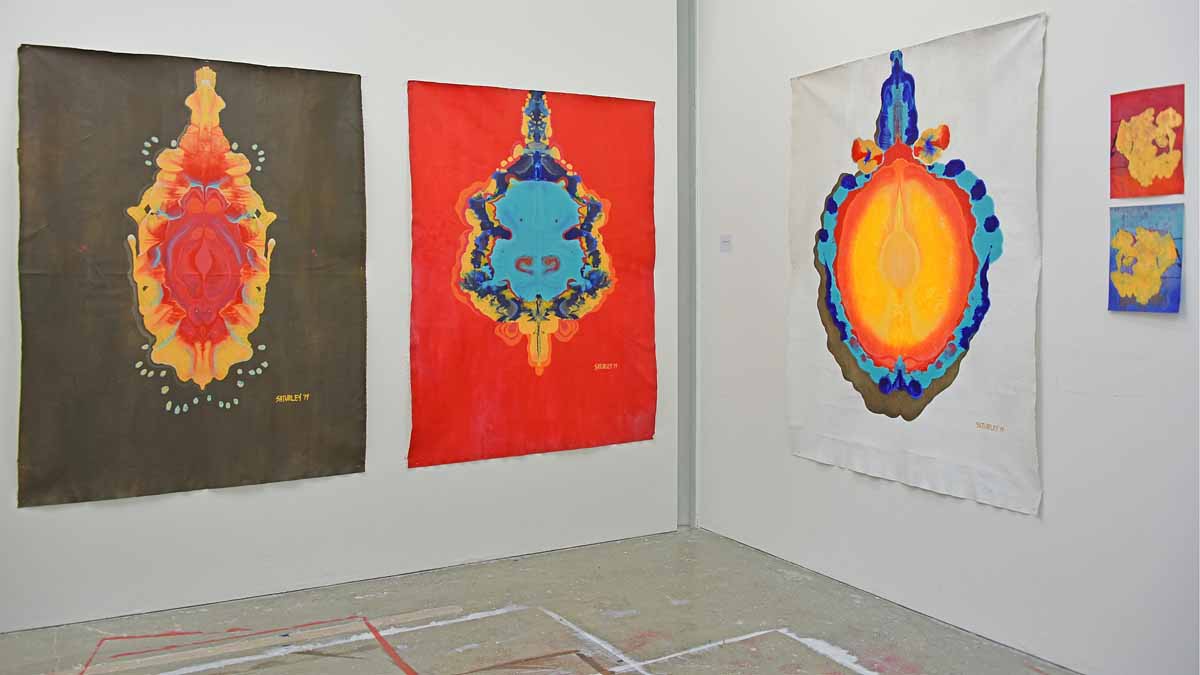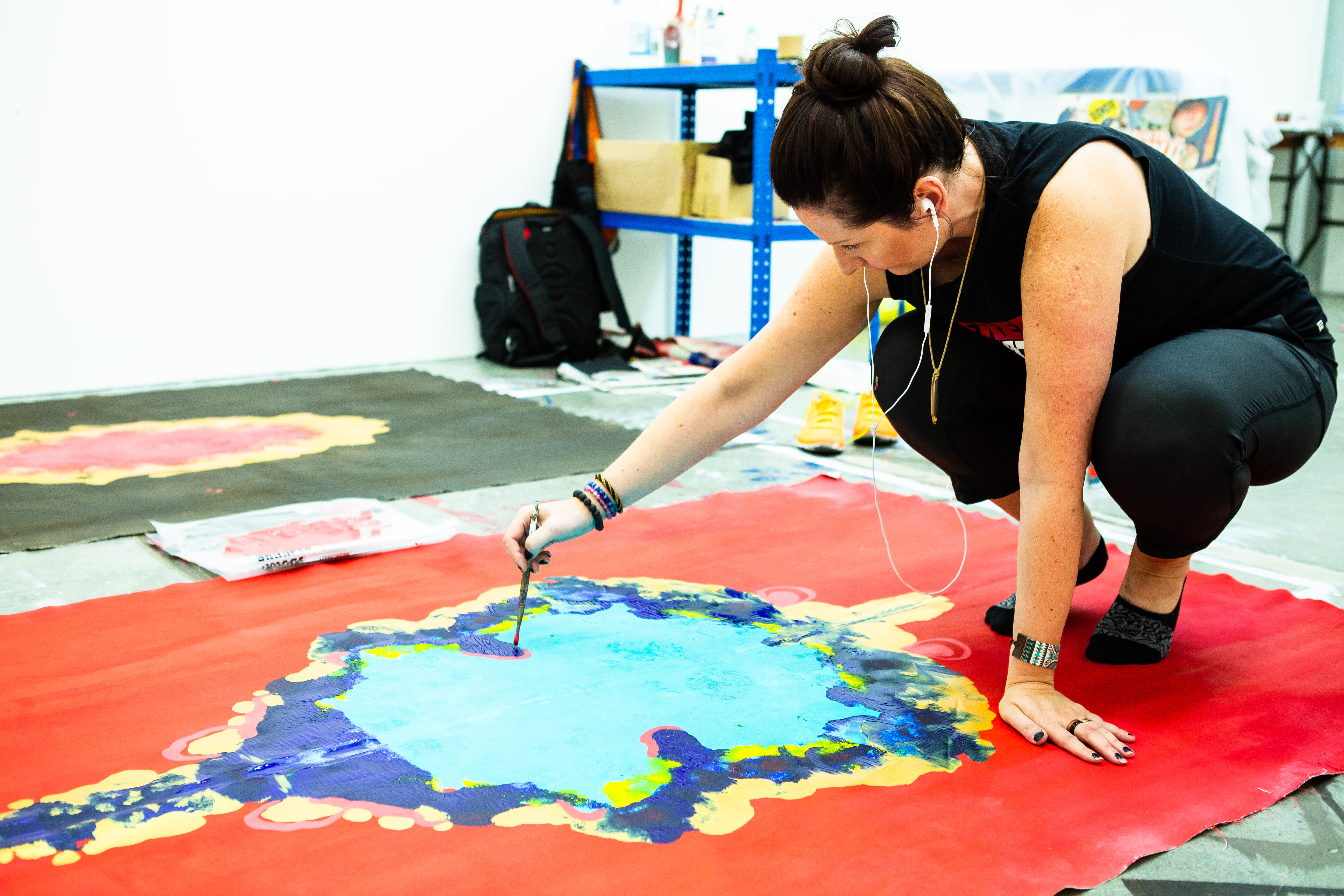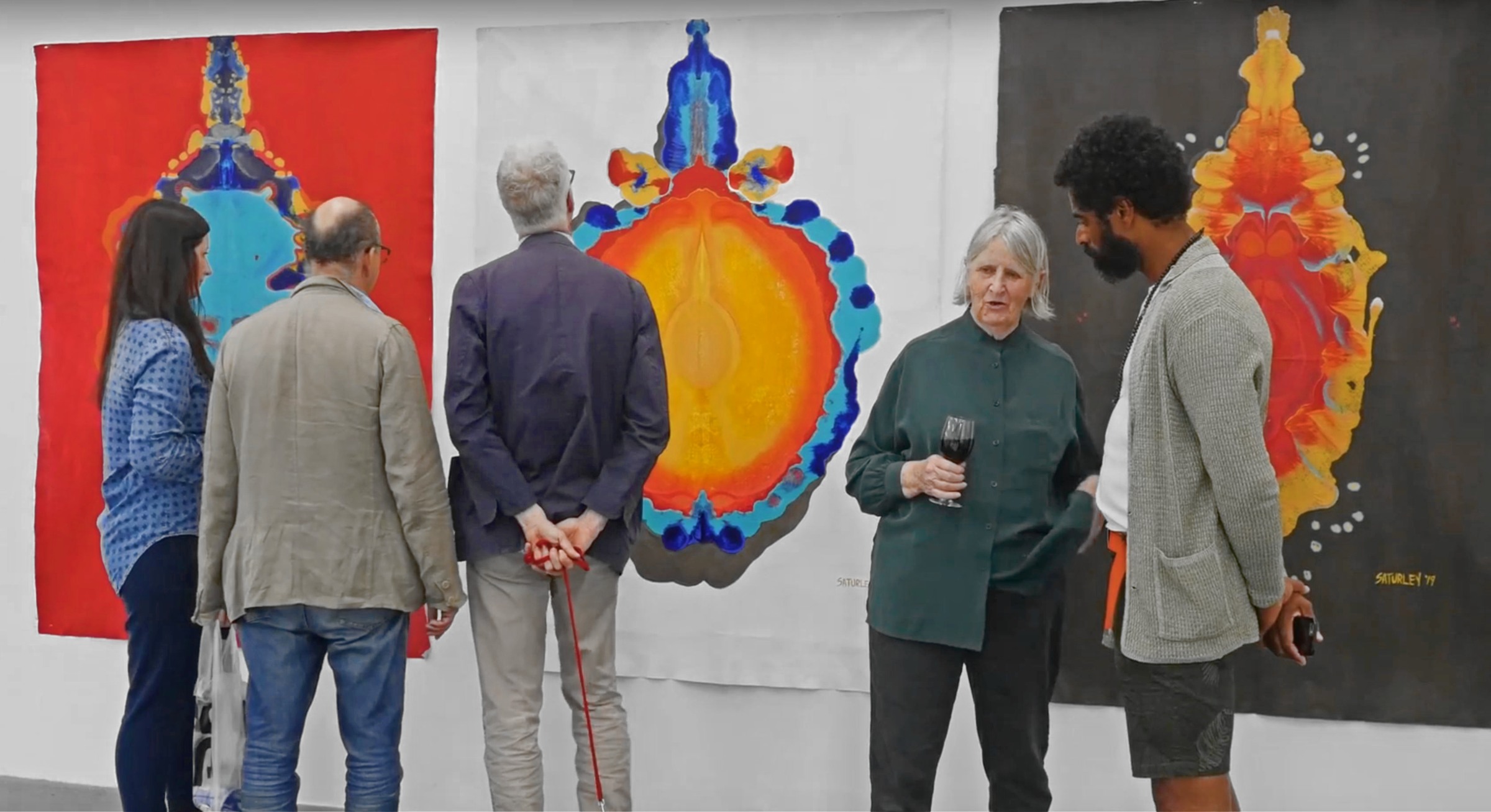 Brandy Saturley in painting studios at RCA Battersea London, UK and final exhibition at the Dyson Gallery.
September 2019 – Blending New Concepts with Existing Projects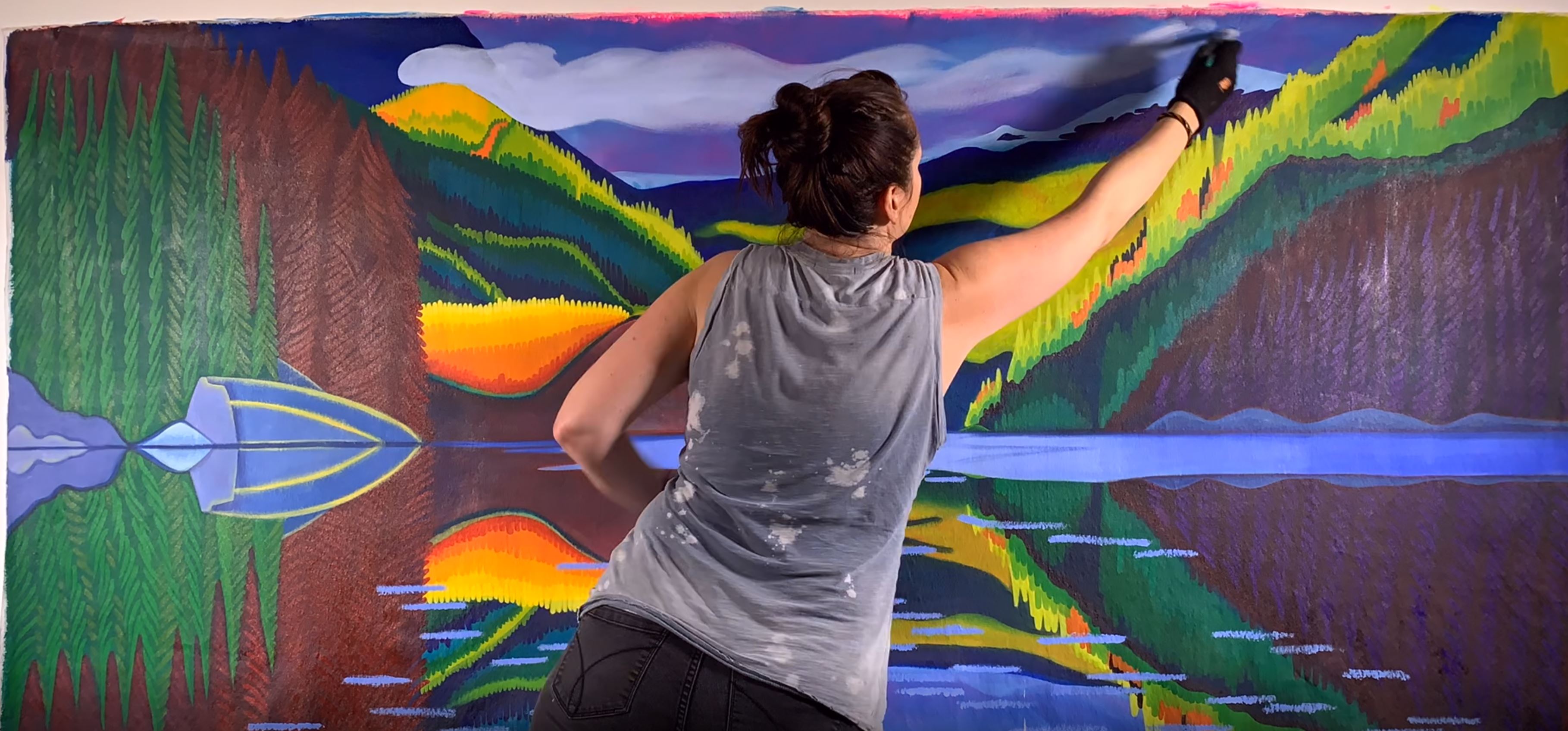 Brandy Saturley painting on large landscapes un-stretched cotton duck canvas in her Victoria BC Studio
October 2019: Documentary – The Iconic Canuck
Brandy Saturley talking with Winnipeg filmmaker Randy Frykas, in her North Saanich studio.
November 2019 – painting REALLY BIG Landscapes
December 2019 – Christmas Catalgoue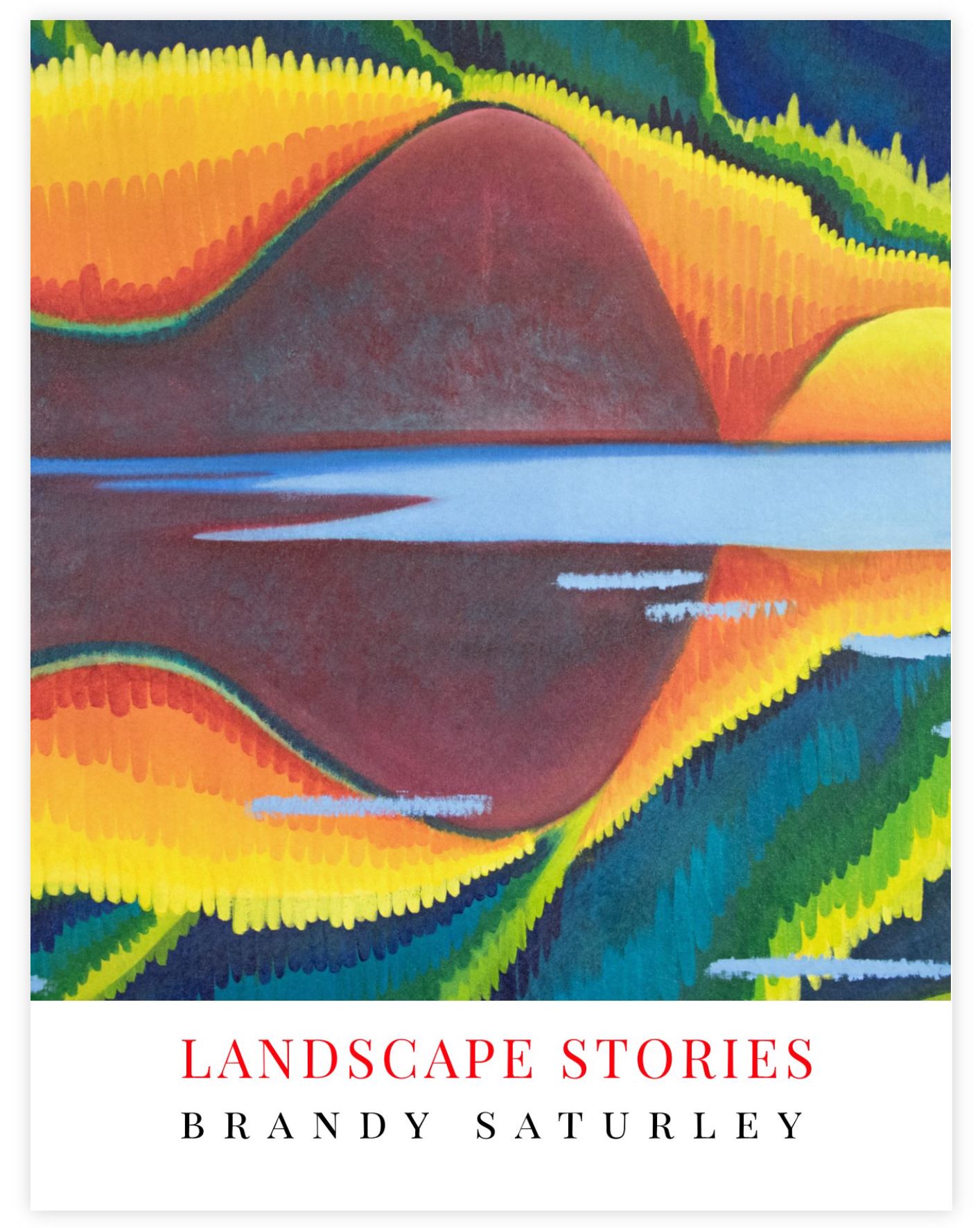 Annual Christmas catalogue mailed out to collectors.
January 2020 – People of Canada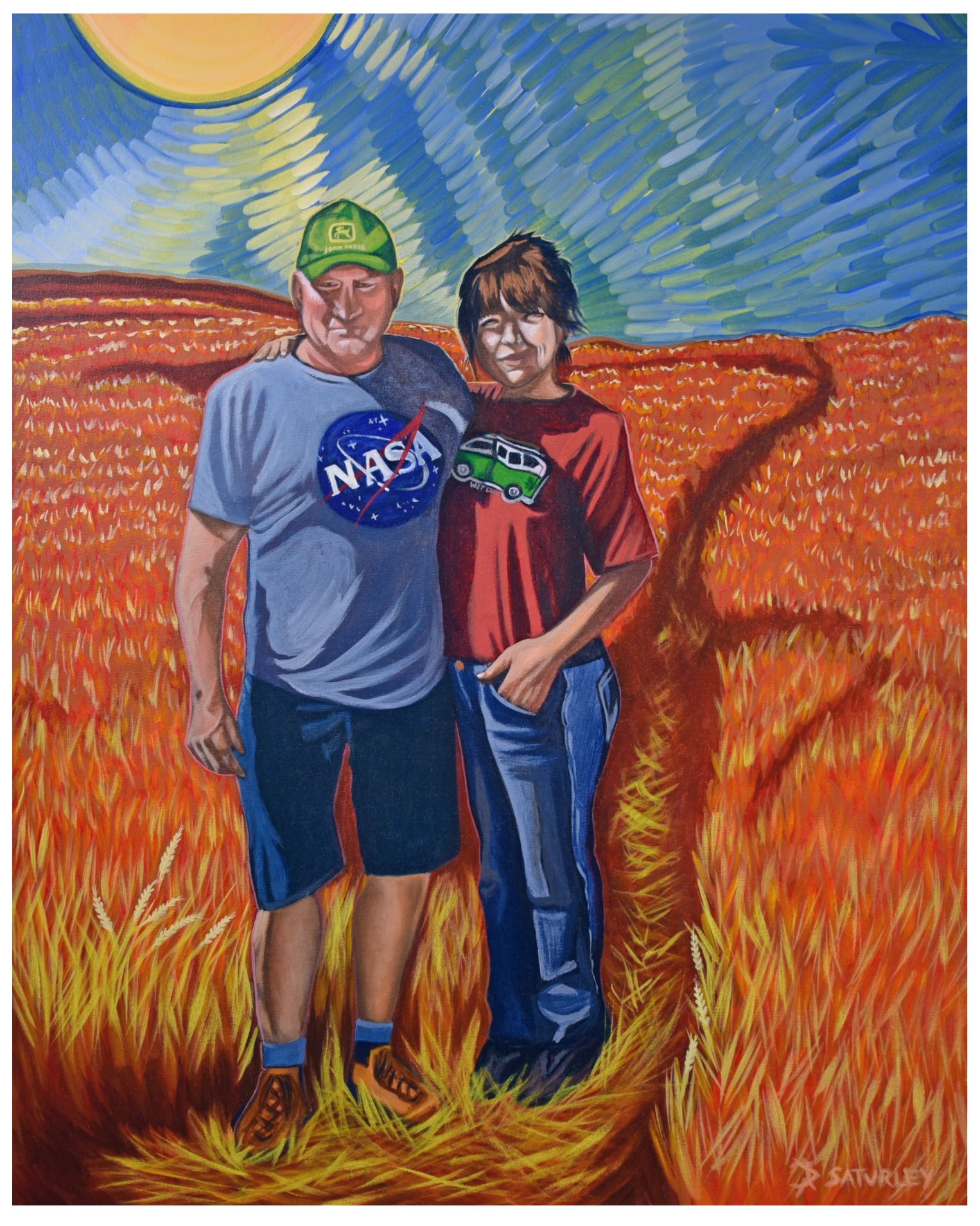 Portrait painting by Brandy Saturley for the People of Canada Portrait series.
February 2020 – Different Strokes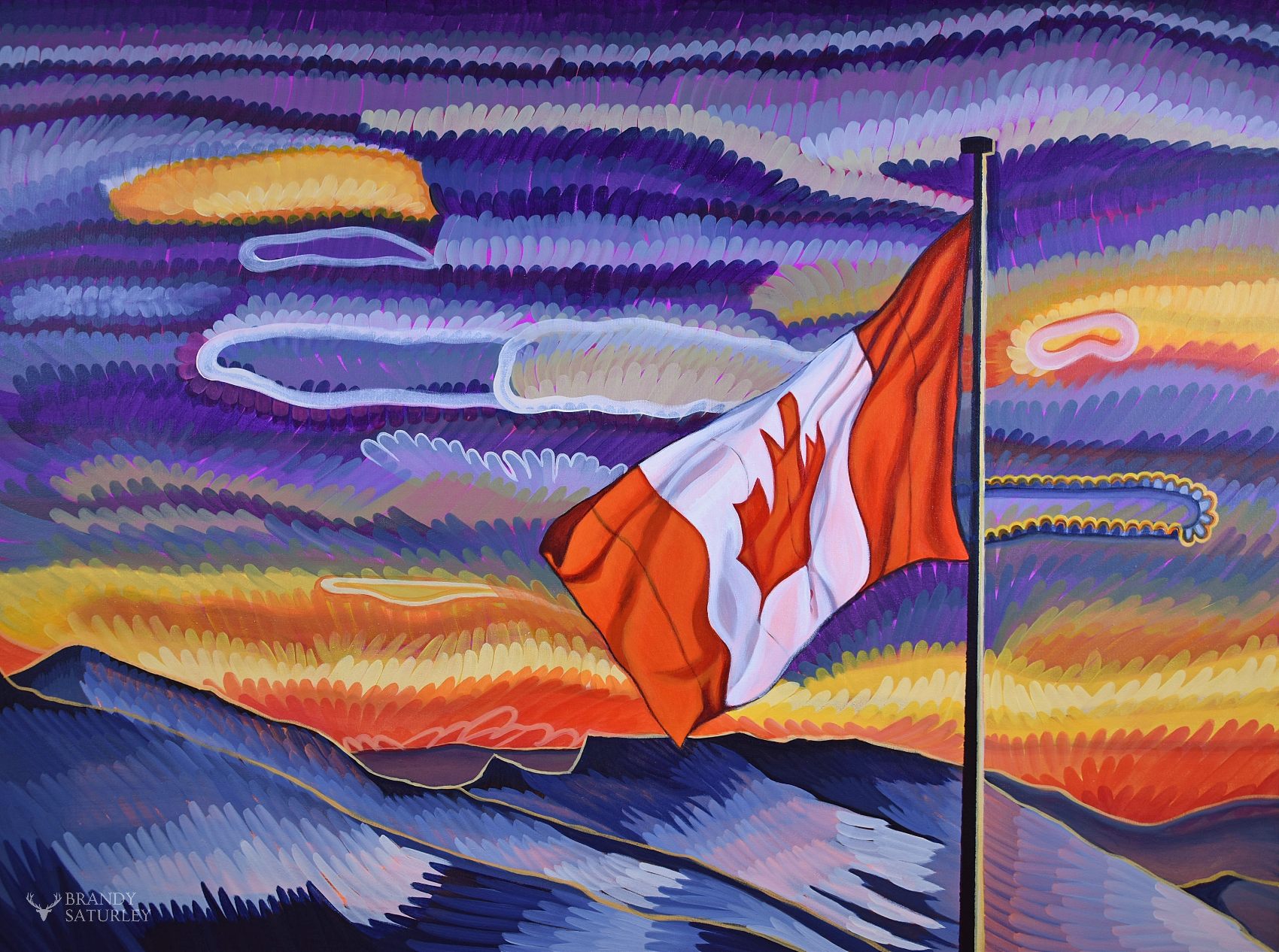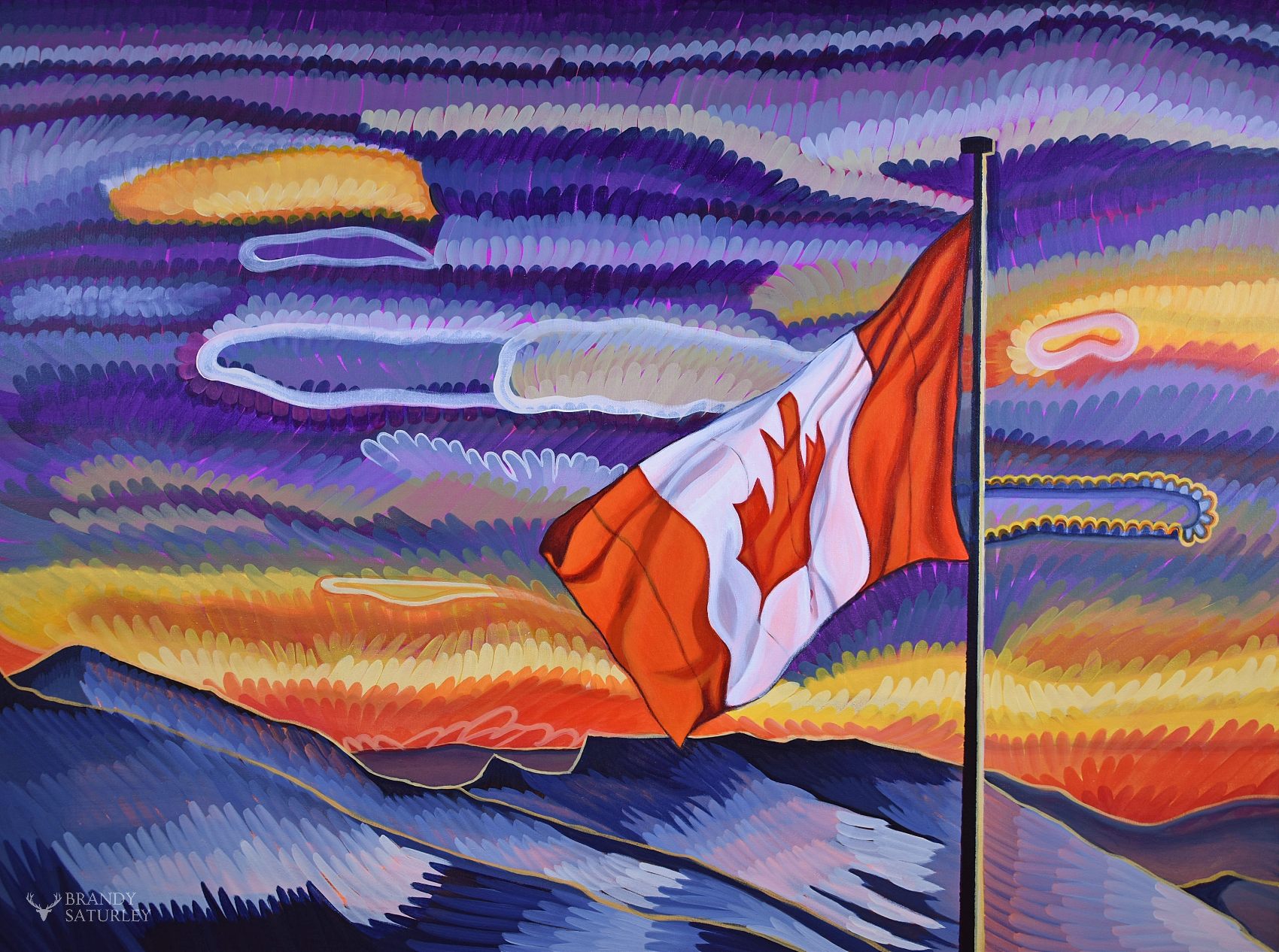 New painting technique post London is developing in a new landscape painting.
March 2020 – Print Run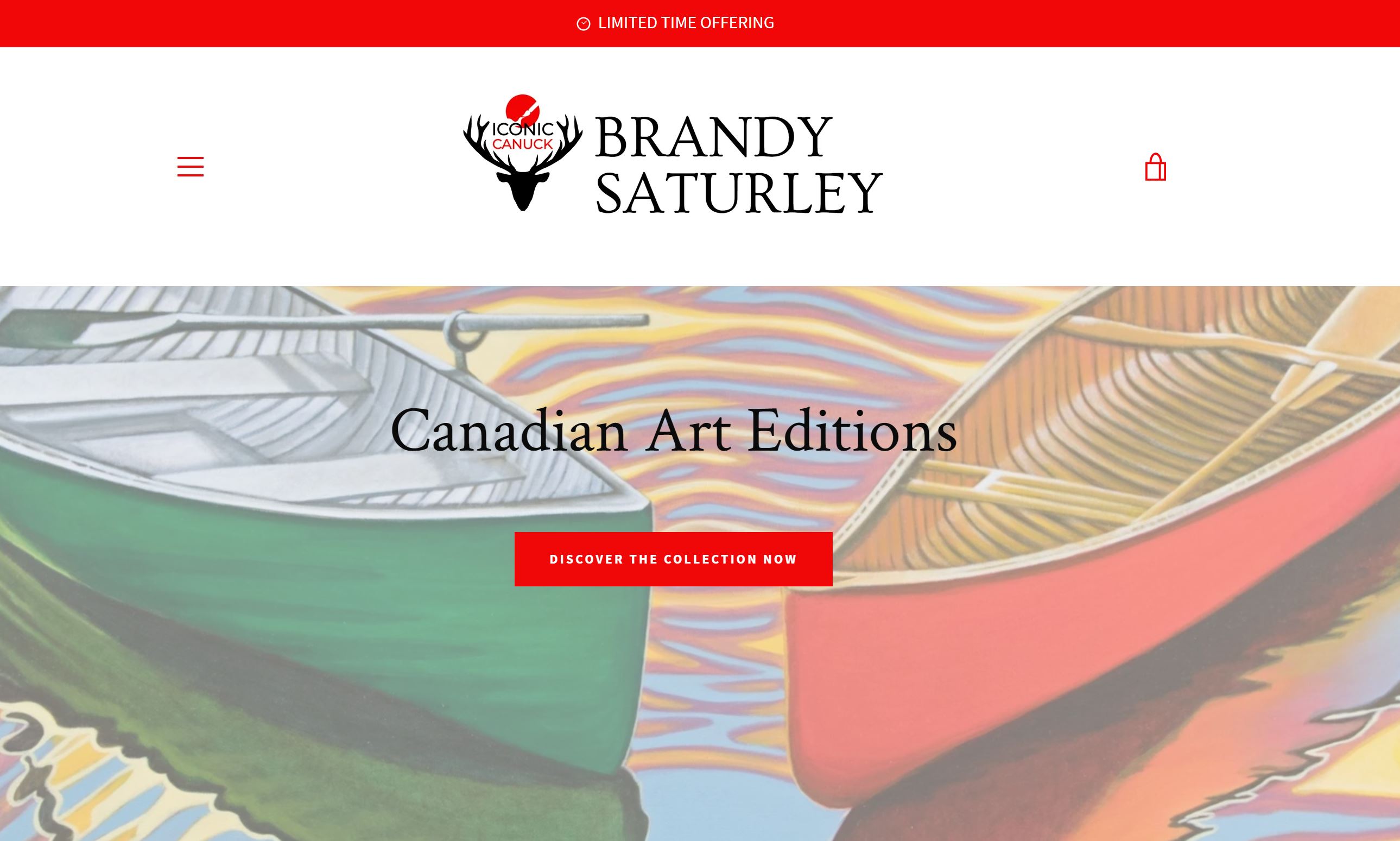 20 paintings offered as digital reproduction prints on paper for 2020.
April 2020 – First Virtual Exhibition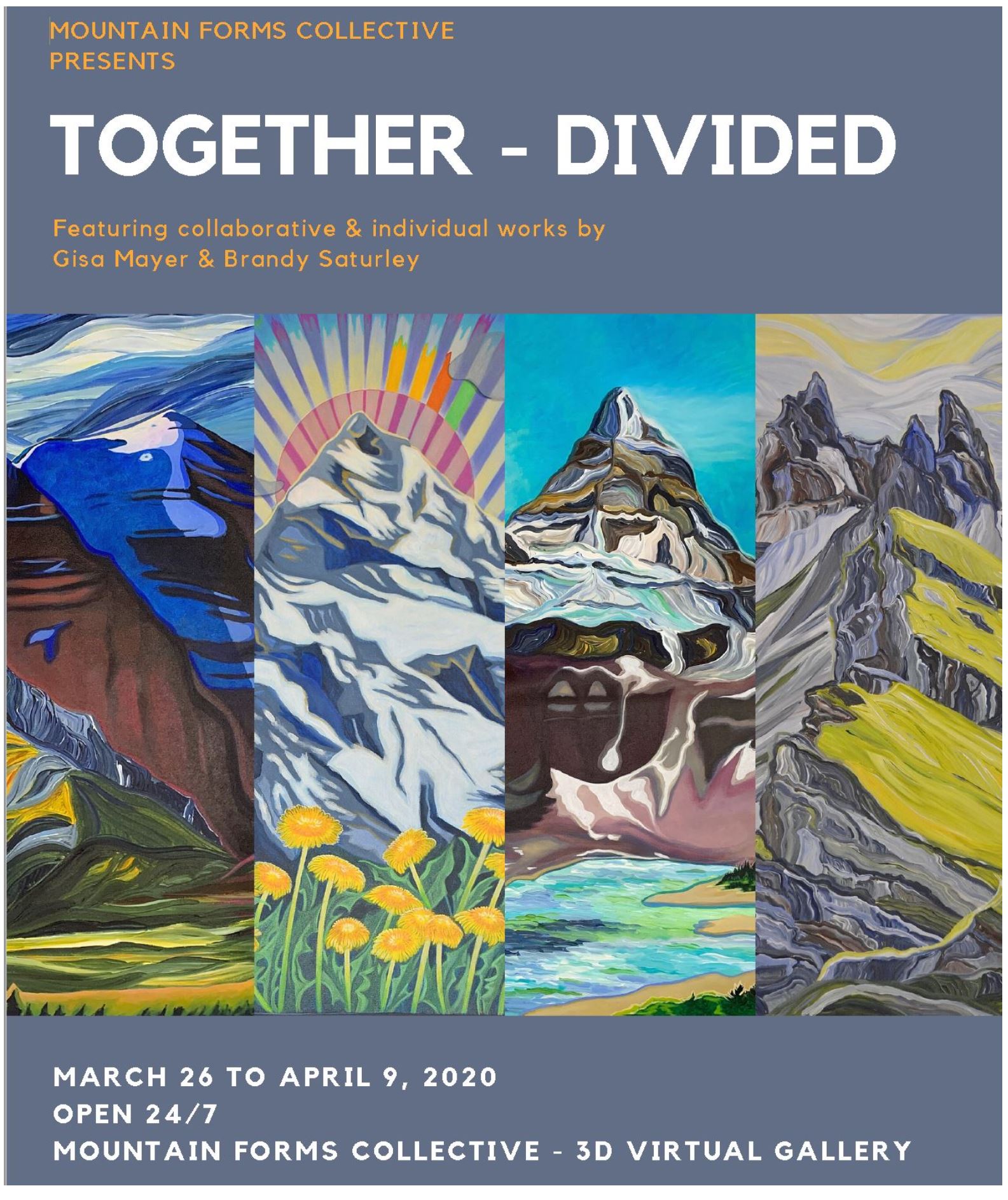 First exhibition of Mountain Forms Collective – collaborative mountain paintings by Brandy Saturley & Gisa Mayer.
May 2020 – Second Virtual Exhibition & Underwater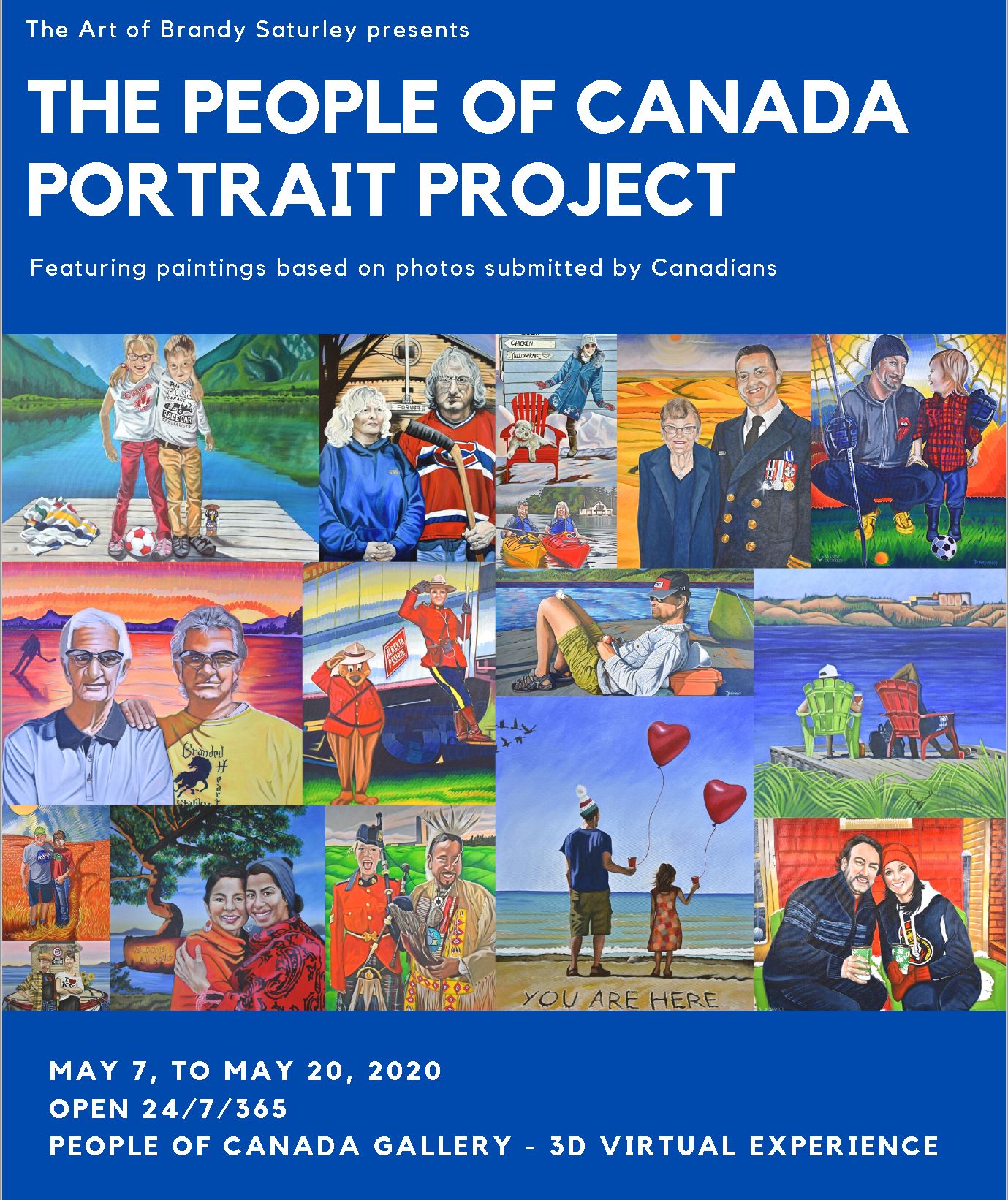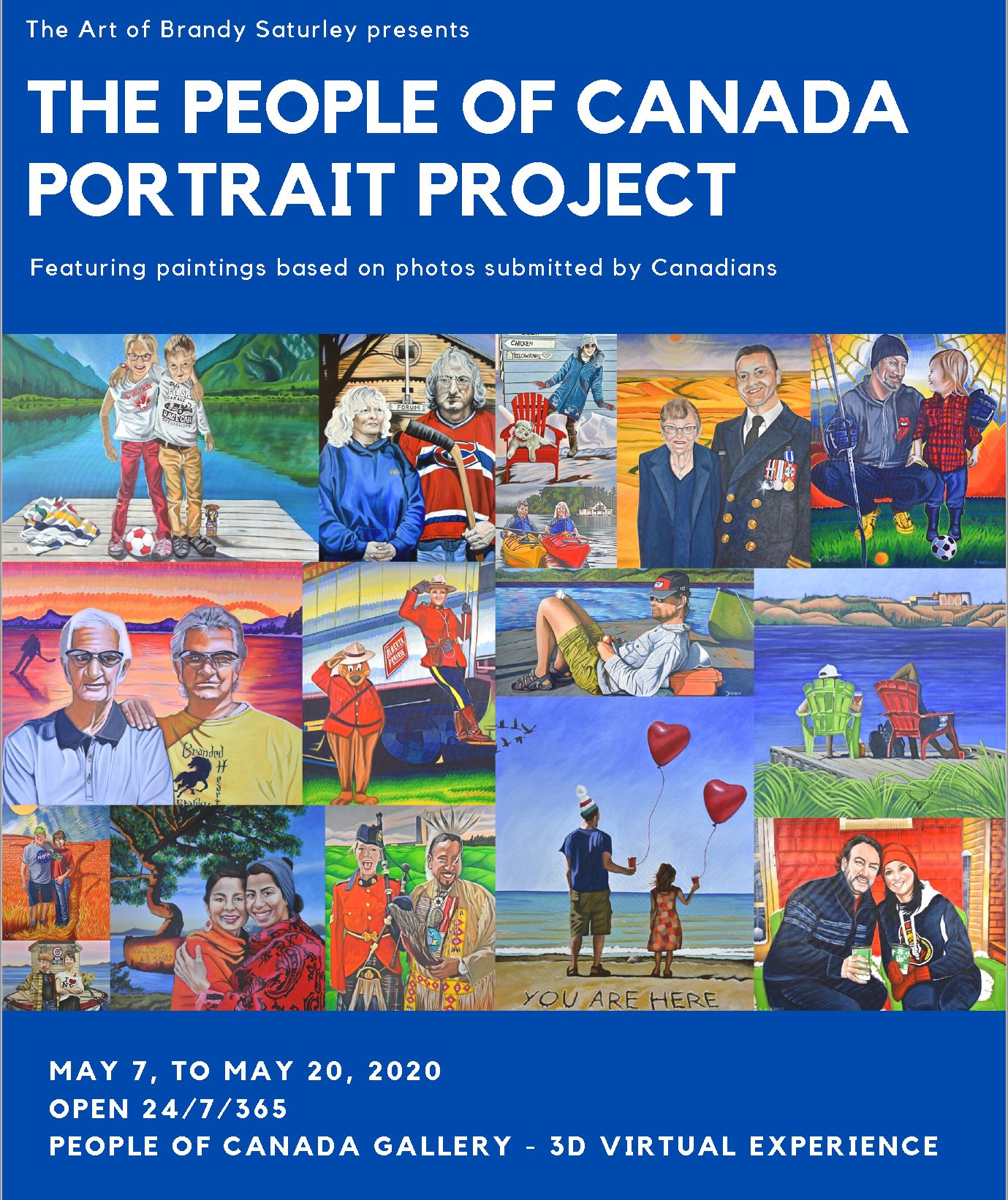 First Exhibition of The People of Canada Portrait Project by Brandy Saturley – collaboration with everyday Canadians across the country.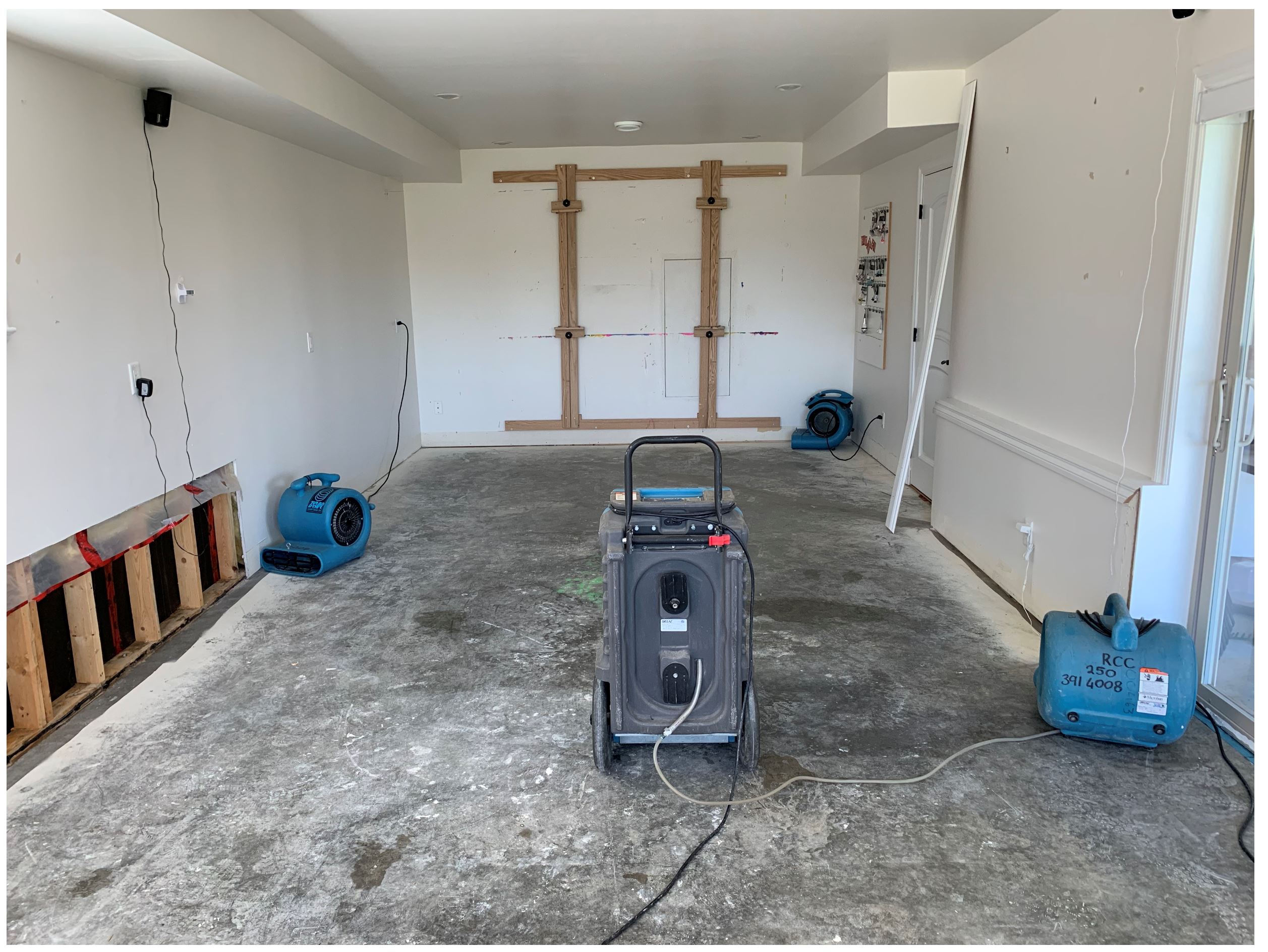 Pipe burst in my studio and the restoration crew had to be called in during a pandemic!
June 2020 – A Modern Romance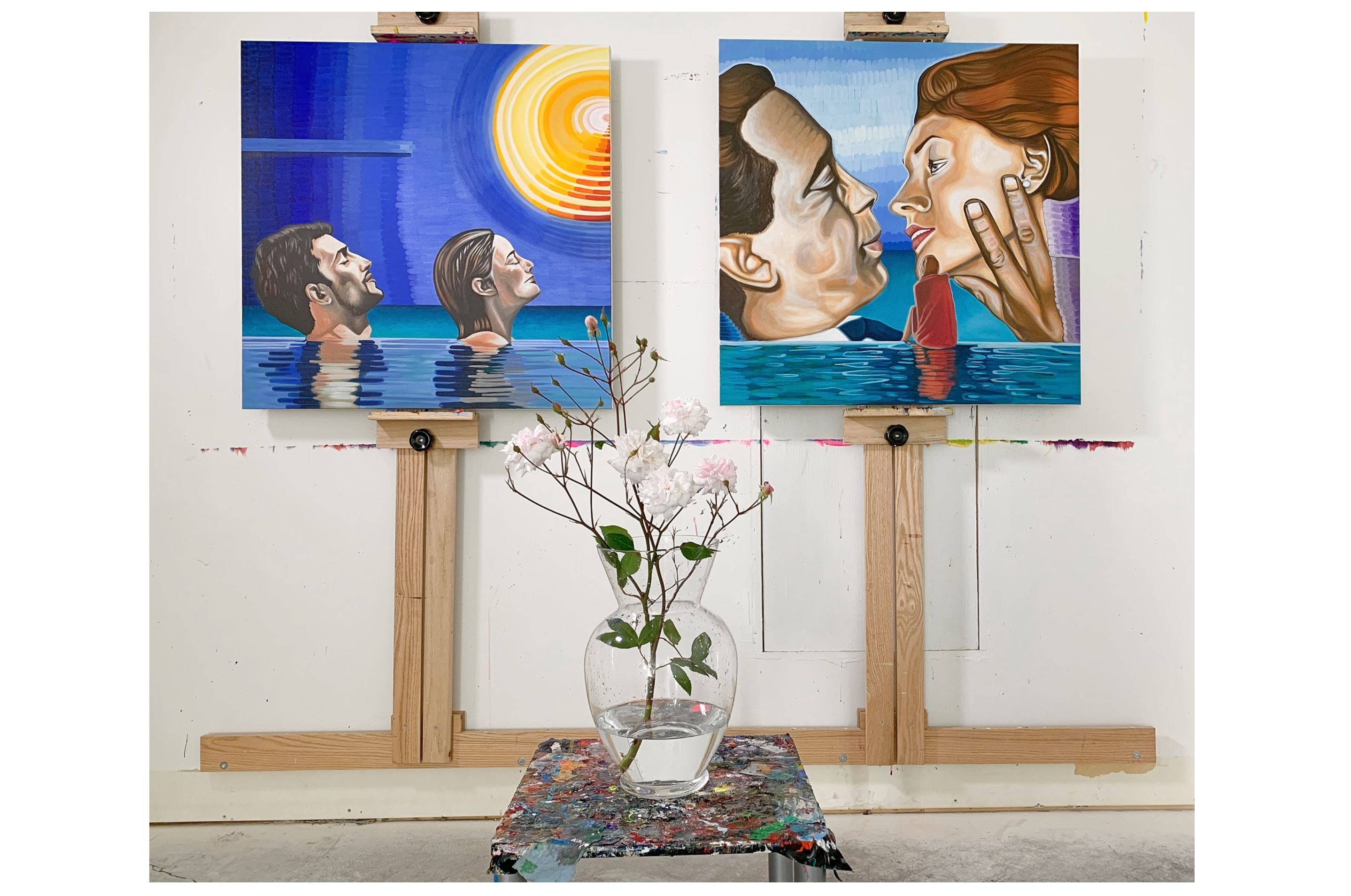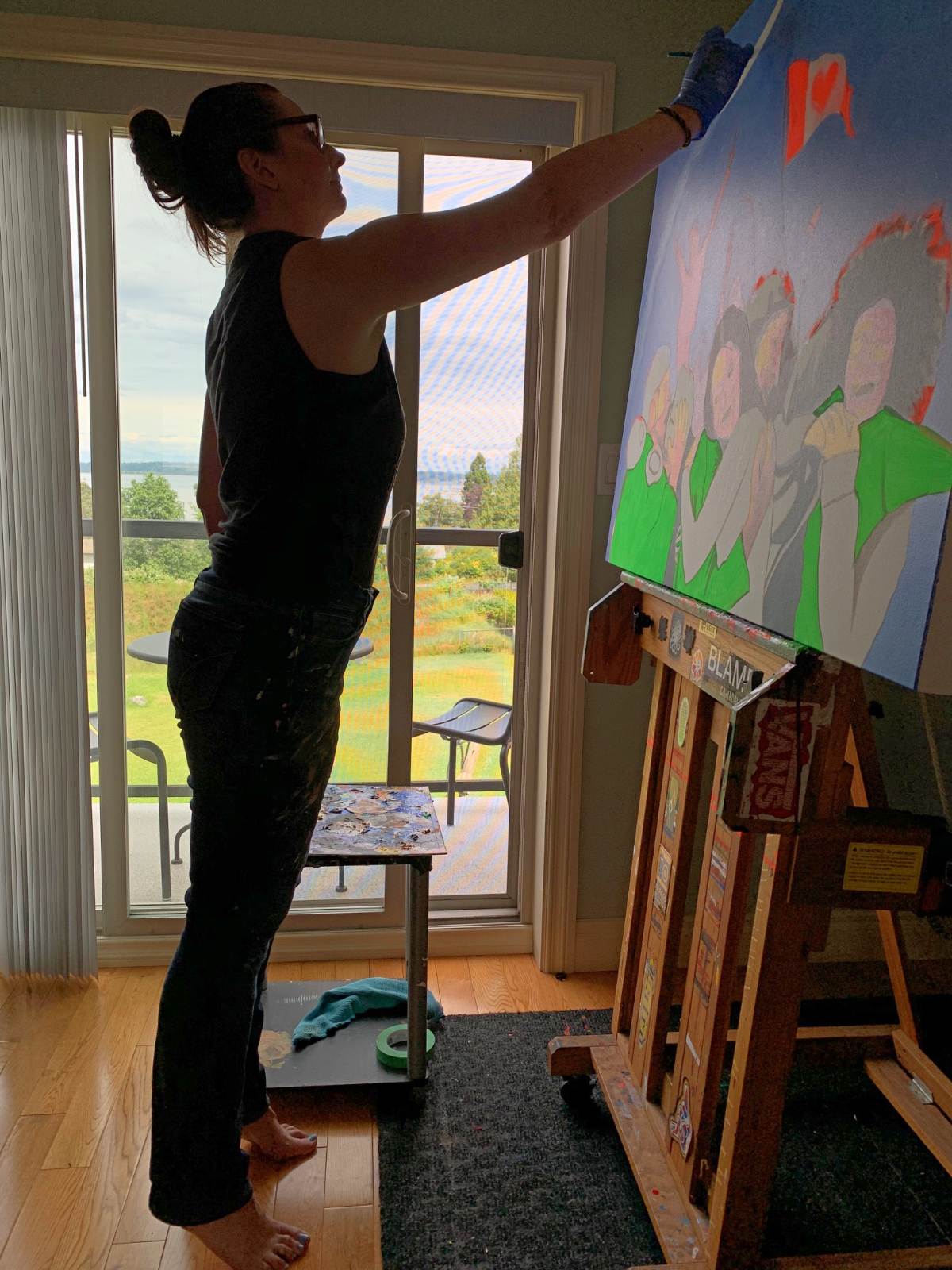 With my studio temporarily moved to a small bedroom, my work began to focus on the romance of the small apartment studio as it brought back memories from my early days painting and living in my 600 SqFt condo. Always keep your old easel!
July 2020 – Third Virtual Exhibition – The BIG ONE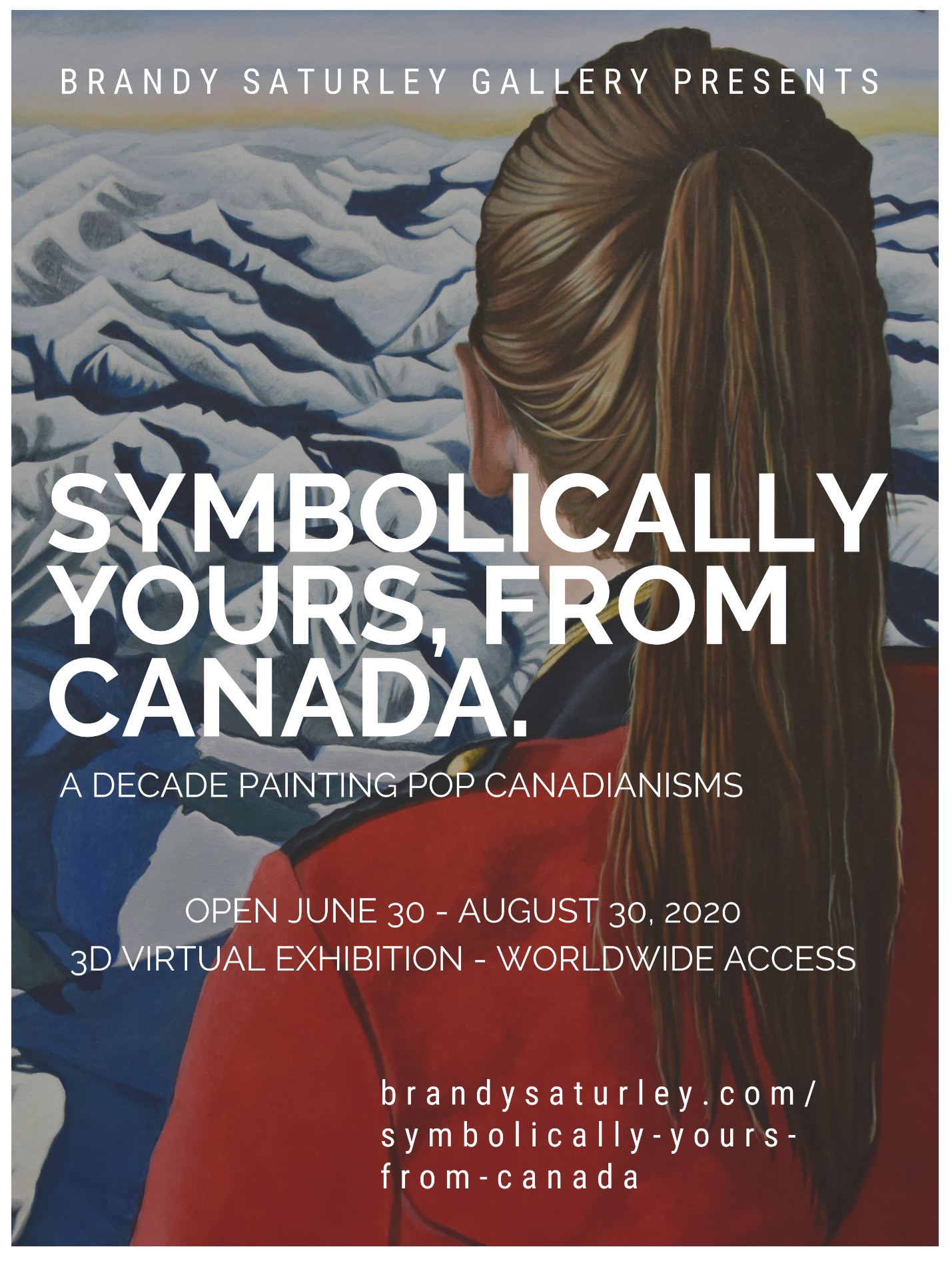 With Canada Day in the air and a new painting inspired by the need for HUGS across the country, I opened my third virtual exhibition experience, this time featuring 51 paintings from the past decade of painting Pop Canadianisms.
It has been quite the year! 'before times' is a term that is quickly identifying a different time in or culture, as things start to open up here again in Canada I am excited to be going out on the road, haven't left the island since the end of February and this time I will be driving through Saskatchewan, a prairie province I have never visited.
Right now the focus is to keep on making Art, making paintings, selling paintings, showing art, re-building my studio and maybe even finding an art advisor, dealer or salesperson that loves my Art and shares my values. For me it is important to keep on investing in myself. I have been doing it all for 13 years and I could use an art advisor on my side, the right gallery in my corner or perhaps simply a sales person to help push the work out further than I have already done on my own.
Be well out there and keep on pushing forward.
Sincerely Yours,
https://www.brandysaturley.com/wp-content/uploads/2020/02/rockymountains.jpg
1114
1481
am-330
https://www.brandysaturley.com/wp-content/uploads/2020/10/brandysaturley_logo.png
am-330
2020-07-02 15:31:05
2021-02-10 10:08:34
13 Years Making Art