Symbolically Yours From Canada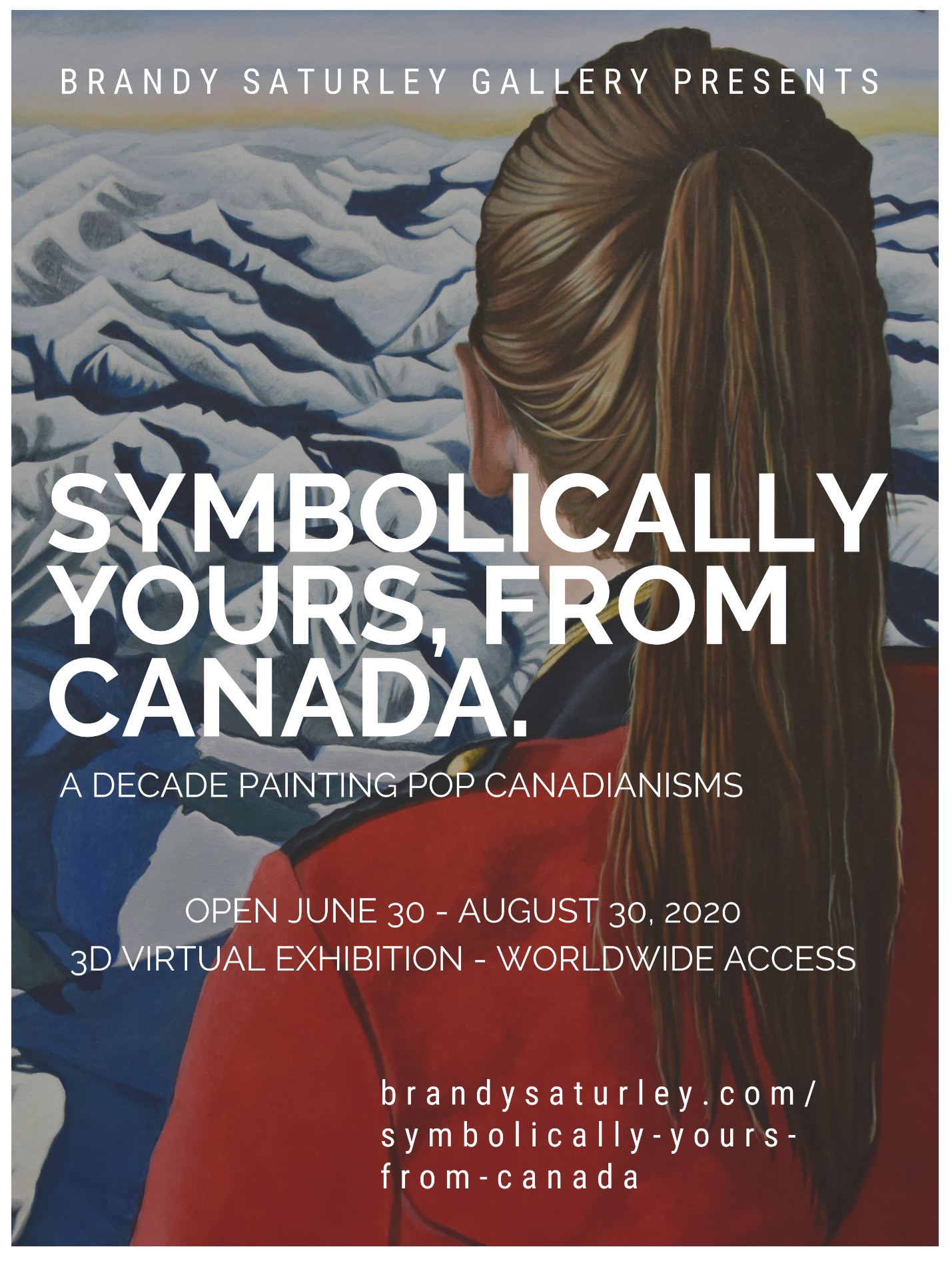 Symbolically Yours From Canada – through the eyes of a Canadian Artist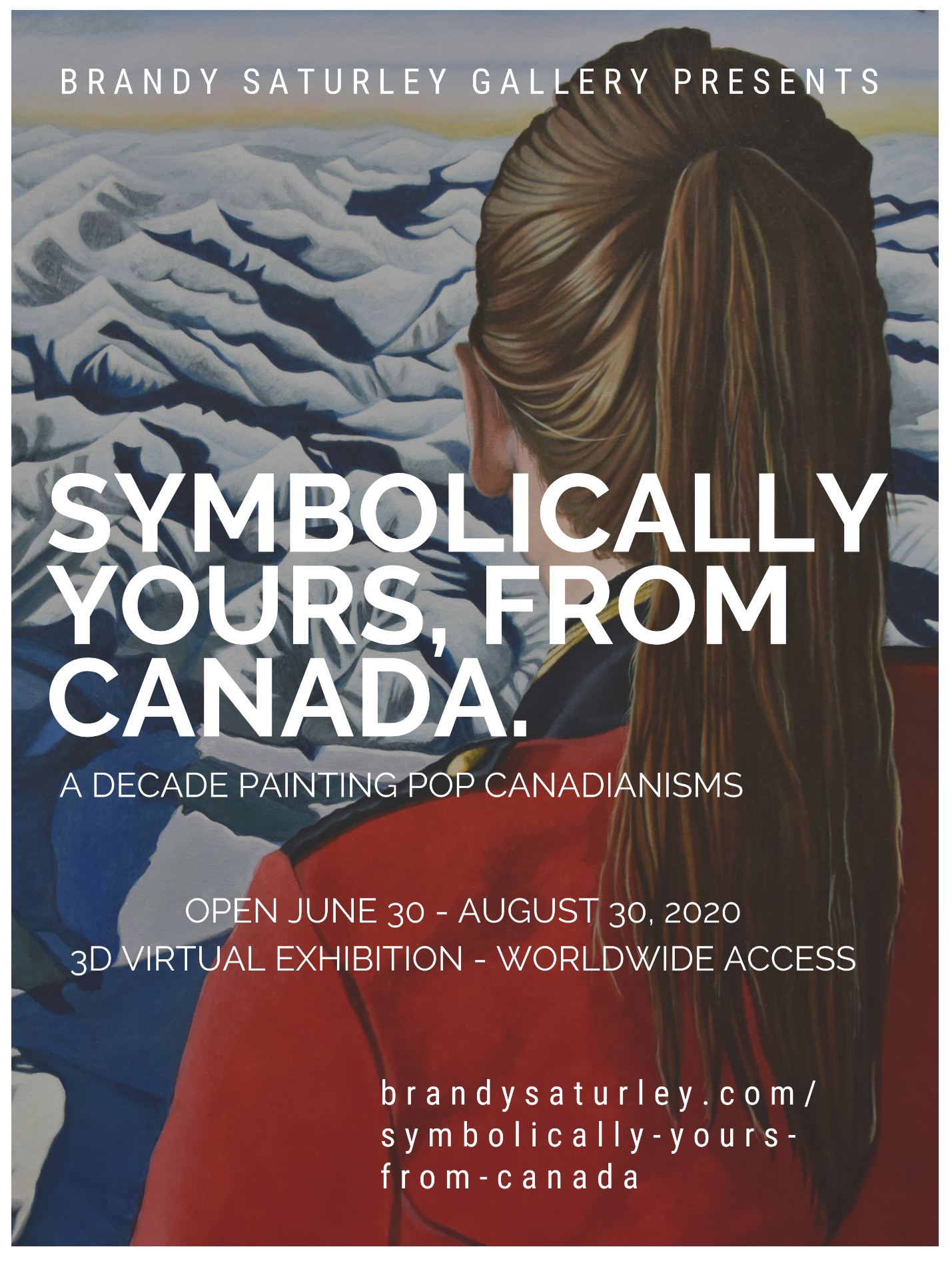 I began life on an island on the western-most point in Canada, like a puzzle piece that was never placed in the final map of Canada. As a consequence, my preoccupation became everything that existed in my country, but not my island home. What informed my work began with 'popular culture' and stereotype.
Over the years I became more interested in authentic experiences. I began to travel to gain a true understanding of my country, and in returning to my island home, a better understanding of the culture in which I was raised.
By boat, plane, train, cab, Uber, Jeep, canoe, and on foot; I explored my country of Canada. Along the way the voices of the people, places, sounds and smells were absorbed into my subconscious. Through conversation, photography, video and writing; I recorded my journey for future excavation.
The work I developed because of this journey began with an exhibition titled #ICONICCANUCK, a hashtag I created for use on Twitter to connect with people across the country. My persona became #ICONICCANUCK and I developed my own painting genre known as 'Pop Canadianisms' my own brand of 'Canadian' pop realism.
As my explorations into the Canadian consciousness deepened, my work began to focus on my thoughts about a balance with nature, other cultures, and women in Canadian Art. I began repeatedly painting myself into the landscapes of Canadian Art history, as if to say, "I'm here, I'm a female Canadian Artist, and I have something important to say."
Featuring 51 paintings created over the past decade, creating an open dialogue of what it means to be Canadian. These paintings are informed by our iconography, our passion, our humour, our tolerance and kindness.
Paintings with red dots are SOLD. All paintings in the exhibition are original acrylic on canvas and ready to hang on your wall!
UPDATED March 2021: THIS EXHIBITION IS NOW CLOSED. DETAILS ABOUT ALL EXHIBITIONS HERE.
TO see all ARTWORKS from Brandy Saturley, please visit the online gallery.
https://www.brandysaturley.com/wp-content/uploads/2020/06/canadaday2020_artshow.jpg
1893
1429
am-330
https://www.brandysaturley.com/wp-content/uploads/2020/10/brandysaturley_logo.png
am-330
2020-06-29 09:50:29
2022-09-29 11:31:18
Symbolically Yours From Canada