Artist Residency in Pouch Cove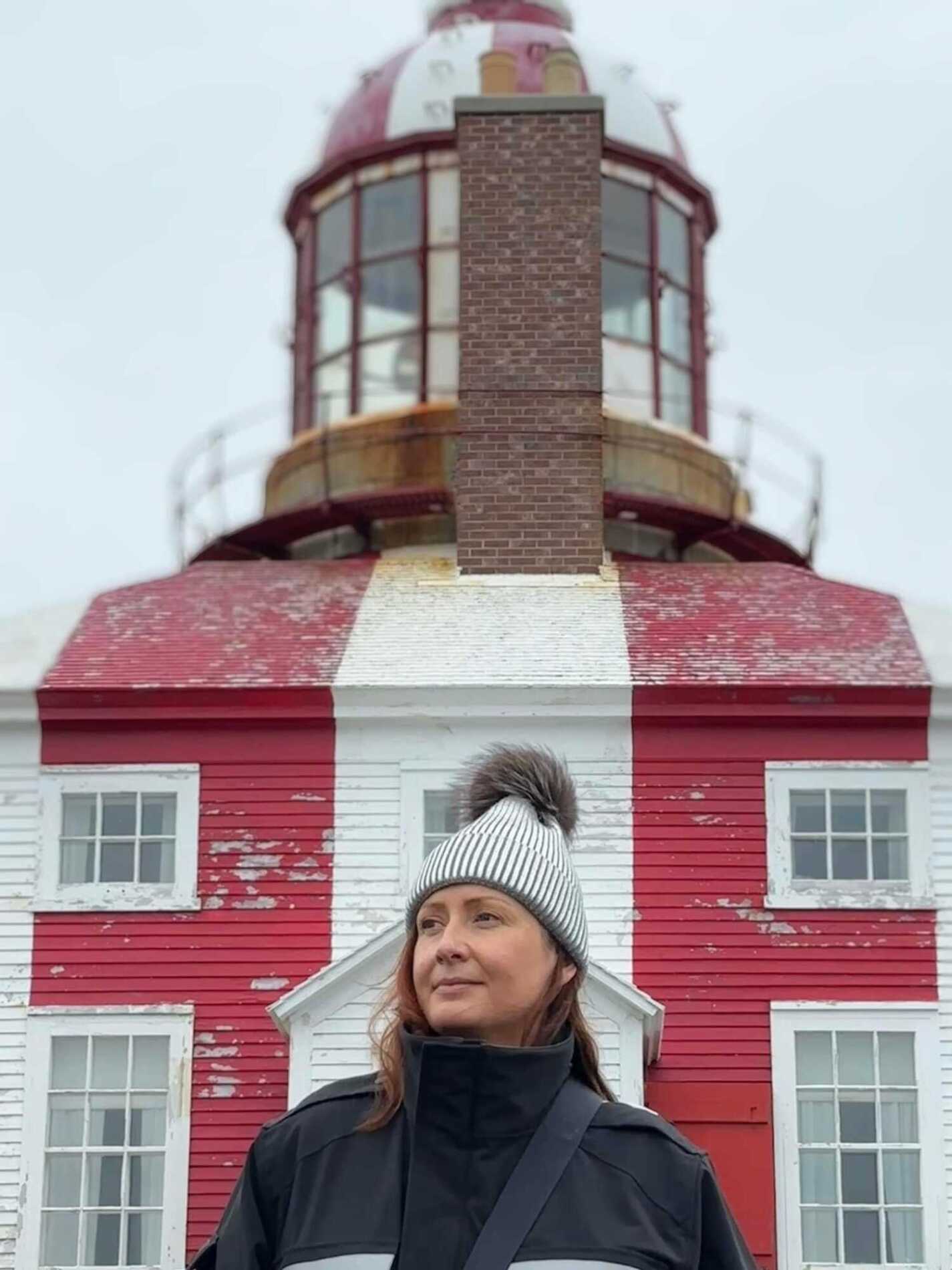 Painting in Rural Newfoundland – Artist in Residence at the Pouch Cove Foundation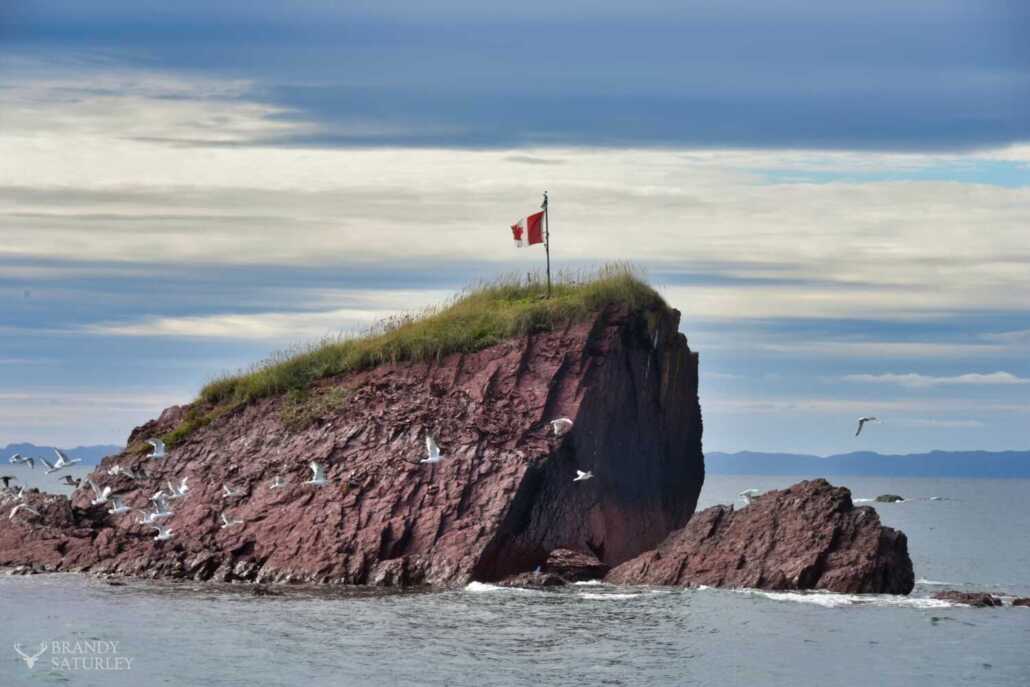 If you follow me on Instagram, you'll know that I spent the month of October in Pouch Cove Newfoundland, as one of the artists in residence at this unique invitation only residency. I spent my month in the stellar company of Leah Frances, Iia Madsen, Yvonne DuBourdieu, Robyn Asquini, Julio Alan Lepez, Marianne Barcellona, Katie Morley & Steve York (Grey Swans). Hailing from Easton PA, Skogan Denmark, Edmonton, AB, Toronto ON, Buenos Aires Argentina, New York City and Victoria BC. All of this is made possible by the generosity of James Baird of the James Baird Gallery – An October Artist Residency in Pouch (POOCH) Cove.
Having spent November 2022 as an artist in residence at the Banff Centre for Arts & Creativity, this opportunity had me trading snowy Rocky Mountains for sharp cliffs, a vigorous Atlantic Ocean, sea salt laced air and some of the windiest hiking in North America. In my practice I find that it is important to leave your usual routine and studio behind and seek out new locations to create work in new environments and in new ways. Coming to Pouch Cove, it was my first time on the Atlantic coast of Canada, offering experiences that would fill gaps in my artworks about Canada, now a decade in the making.
My goal for this residency was to paint three large pieces and make full use of the ceiling height, light and expanse of the wall in my studio. My way of making art begins with capturing the experience of a place through the mediums of photography, video, and writing. I then take all these things and lay out the blueprint for the paintings I will create while in residence. Aided by music, I find the mood of the piece and begin laying down paint on the canvas. All influenced by my time in a place and my journey of getting to the place. My paintings are about the journey and the things I see, hear, feel, taste and touch along the way and in the place where I am making the art. In this case I arrived on a beautiful sunny Autumn day, walking through a grassy field of gold, the sky cobalt and the wind swiftly lifting my strands of auburn hair. I could hear ocean waves crashing against cliffsides. Crow, Starling and Blue Jays outside the tall sliding glass doors of my loft studio. On the second day of my residency the light broke through and the skylights began to beam golden streams onto my studio walls.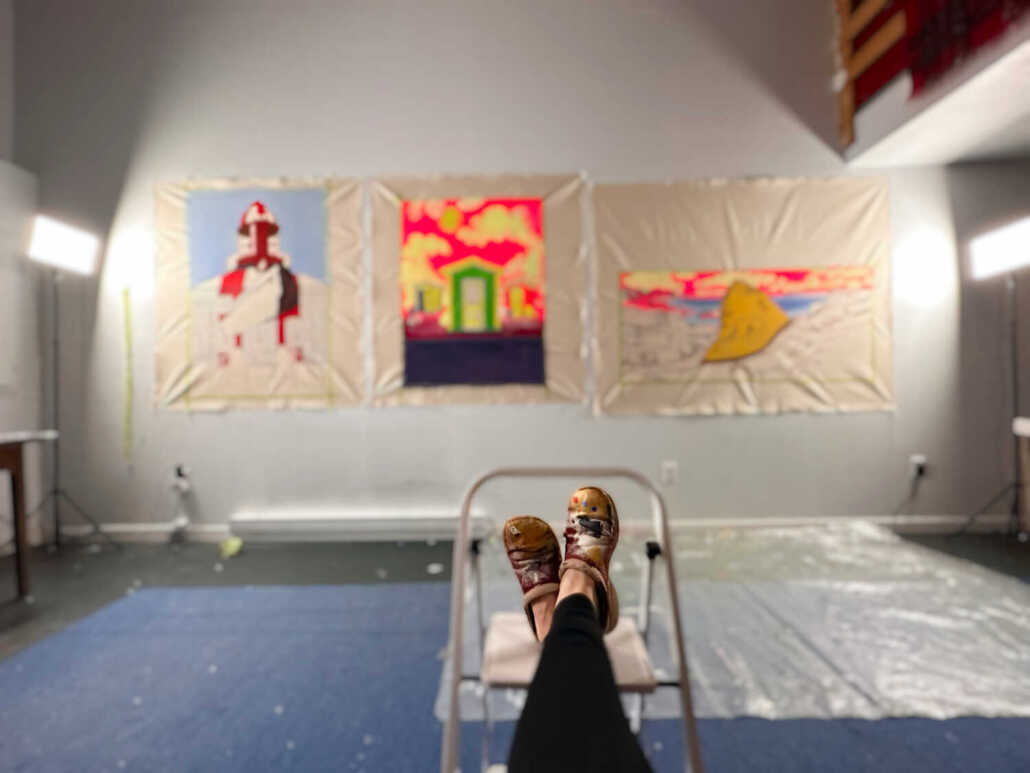 While my first week was spent exploring the massive island and some key locations, including Cape Spear and Cape Bonavista lighthouses, the second week began swiftly with loose and un-primed raw duck canvas being stapled to my studio walls. My medium of paint and specifically acrylic paint (fluid, heavy body and gouache), is the most versatile painting medium on the planet. Acrylic paint of today can be applied and reapplied, it can be layered and blended like oils and can be fluid, feathered and stain the canvas like watercolours. It can be laid out to dry on my glass palette and left to dry, and then peeled off like plastic wrap and then adhered to the canvas. I mix my acrylics with retarder if I am looking for it to dry more slowly like an oil, but I like that the medium dries more quickly than oil which allows me to move on at a pace that suits my personality. On this trip I planned to experiment with painting directly on the raw canvas and allowing the fluid acrylics to 'stain' the canvas, producing a  very soft and feathered effect much like watercolour, with the durability and workability of acrylic.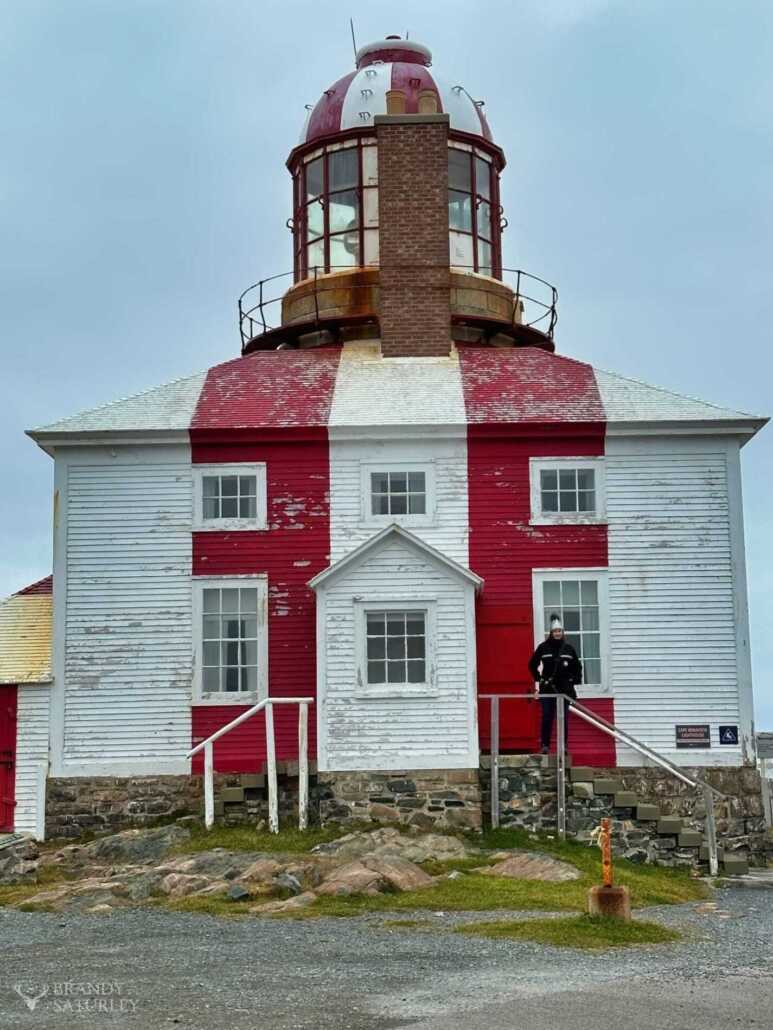 My time in Pouch Cove and Newfoundland at large was, invigorating, challenging, isolating, uplifting and prolific. It was a regenerative experience that was welcomed after a vigorous year in and outside of the studio. I focused on creating in place, letting the experience direct the work. I like to challenge myself with every new painting, sometimes that means going in without a concrete plan, which is what I did in this case. It can be daunting to arrive in a new place, and create purely on site, but thankfully I am experienced and prepared and brought everything I would need to rely on my daily schedule and practice, so that I could put all my faith in the experience of the place. I focused on creating three large paintings on canvas. I also focused on gathering imagery and information to fuel an entire series of paintings based on my time in Newfoundland. I will also produce a timelapse video of the creation of the painting, as well as a video of the entire experience of my journey. Another goal of my time in Newfoundland was to access local art community and have work now presented by James Baird Gallery on ARTSY, because of my time at the Pouch Cove residency. Perhaps a future showing of the entire body of work and films with James Baird Gallery and The Rooms.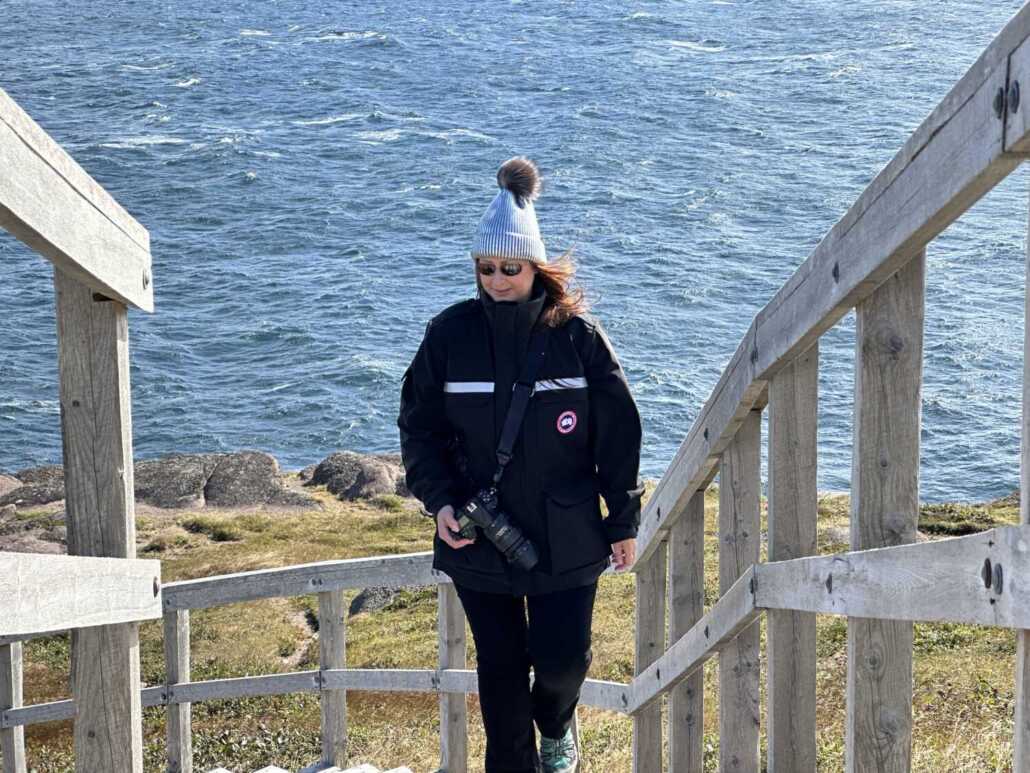 What's next for you on your artistic journey after this program? Continued development of a painting series informed by my time in Newfoundland, I am teaching an emerging artist mentorship group with Mastrius in November 2023, and I will be performing my duties as juror of the 2023 Canada International Art Competition.  My work is now available through James Baird Gallery on ARTSY, as a result of this residency in Pouch Cove. My work continues to be available through my website as well as my dealer in Banff, Canada – Willock & Sax. I have my eye on a residency at Landfall Trust (where Rockwell Kent lived and painted his famous landscapes and met Lawren Harris) in Brigus, Newfoundland and hope to be back in Newfoundland in Summer 2024. These are all opportunities on my mind right now.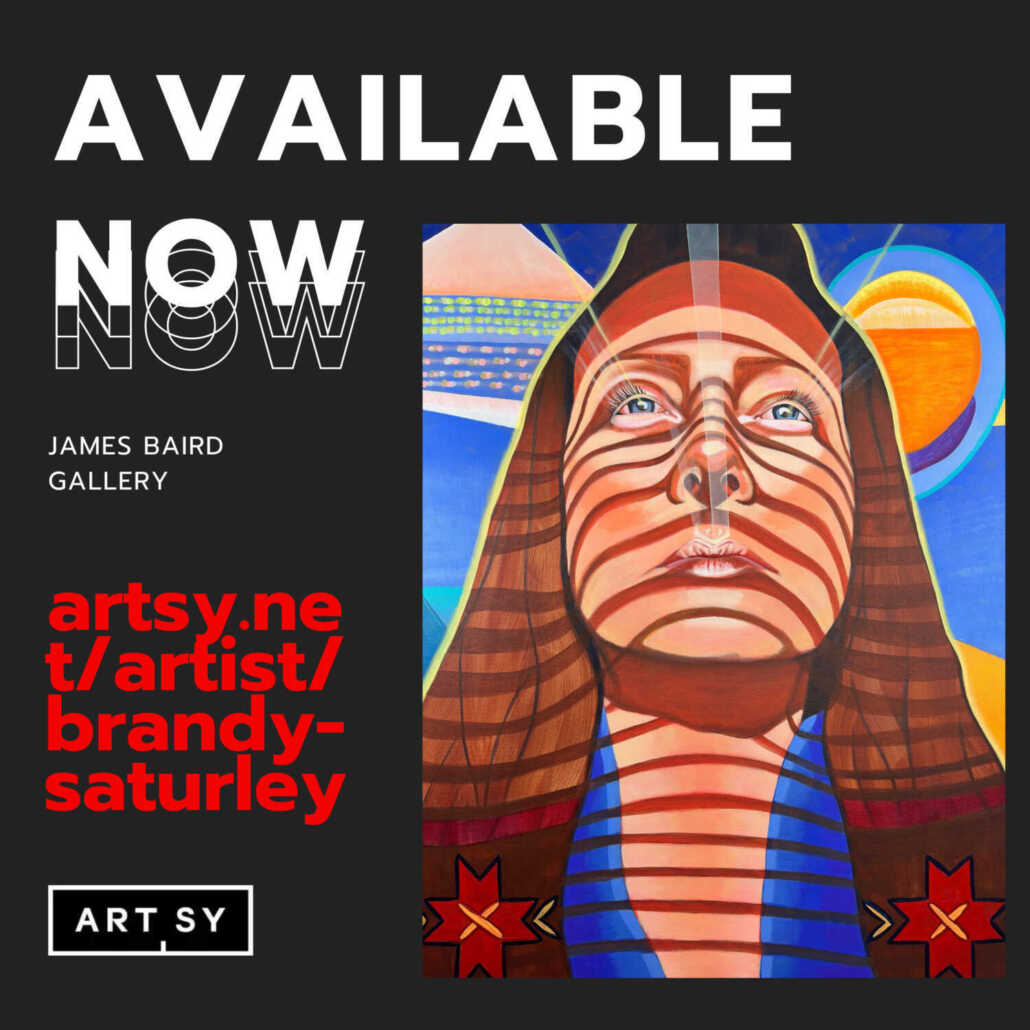 There will also be a continuation of my Polar Bear King paintings as the polar bear icon continues to permeate my visual stories of my travels in Canada. There may even be a collaboration with a revolutionary new clothing brand based in Vancouver, but that's all I can tell you right now.
Right this very moment, my paintings made in Newfoundland are being stretched and I will be putting the finishing touches on them soon. Always more to come!
Sincerely Yours,
https://www.brandysaturley.com/wp-content/uploads/2023/11/IMG_3305.jpg
1900
1425
Brandy Saturley
https://www.brandysaturley.com/wp-content/uploads/2020/10/brandysaturley_logo.png
Brandy Saturley
2023-11-07 11:20:03
2023-11-07 14:41:56
Artist Residency in Pouch Cove