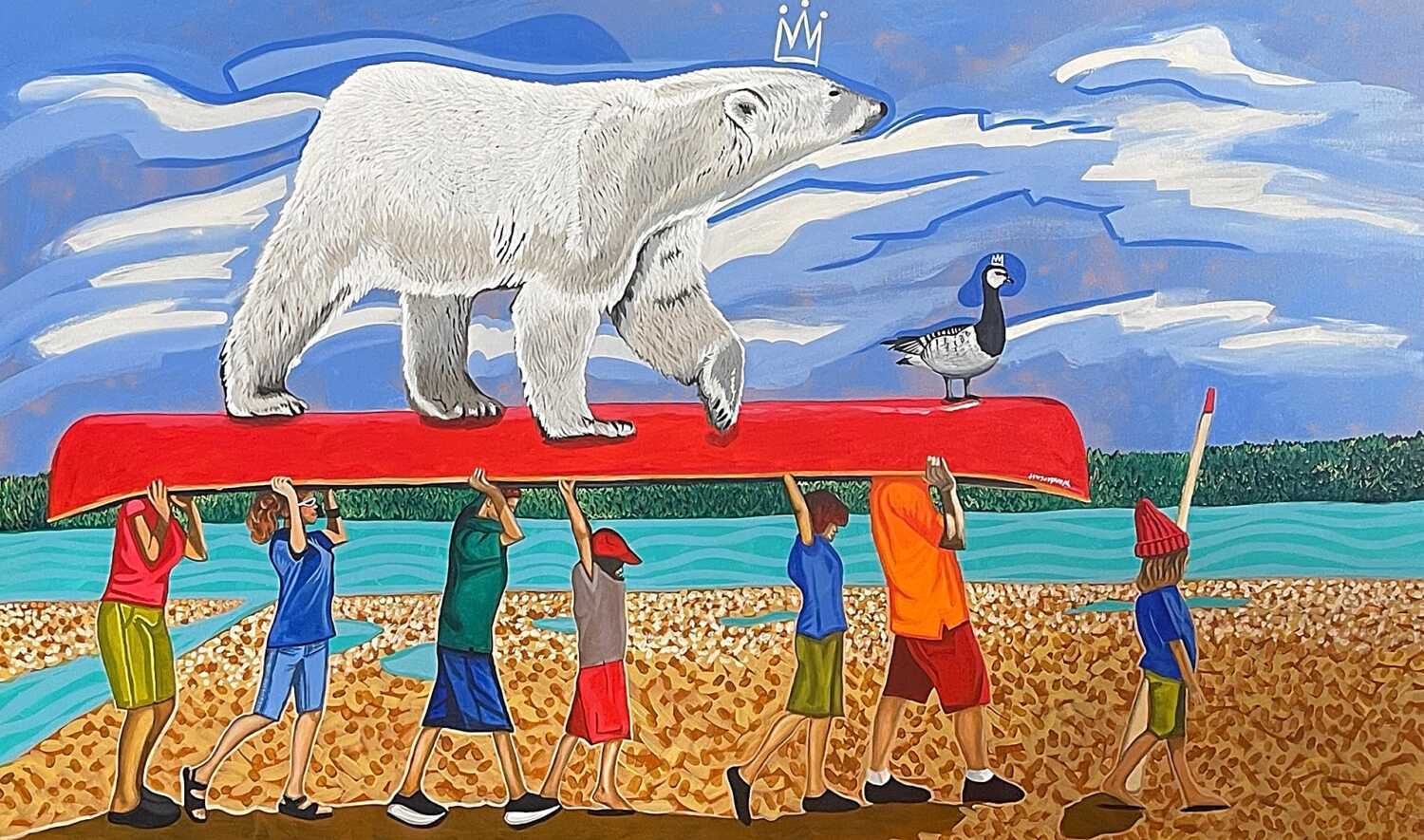 Contemporary Polar Bear Paintings
Have you delved into the captivating short story by Canadian artist Brandy Saturley? This extraordinary tale follows the journey of a Polar Bear King, embarking on a quest to find a new abode while traversing the vast expanse of Canada. Inspired by this majestic Arctic monarch, Saturley's contemporary Polar Bear Paintings unfold a captivating narrative.
As early as 2014, the Polar Bear emerged as a recurring icon in the illustrious paintings of this contemporary Canadian painter. Among them, a favourite piece titled 'Face-Off' intricately weaves a visual story of the curious encounters between a child and a bear, subtly alluding to the ever-changing landscape of the Arctic, the polar bear's cherished home.
To date, Saturley has created over 20 stunning paintings that encapsulate the tale of this magnificent white bear. Immerse yourself in these works of art, born out of an insatiable curiosity and an unquenchable wanderlust for life. Let the paintings inspired by boundless curiosity transport you to the enchanting world of the Polar Bear King.