10 000 Art Shipping Crates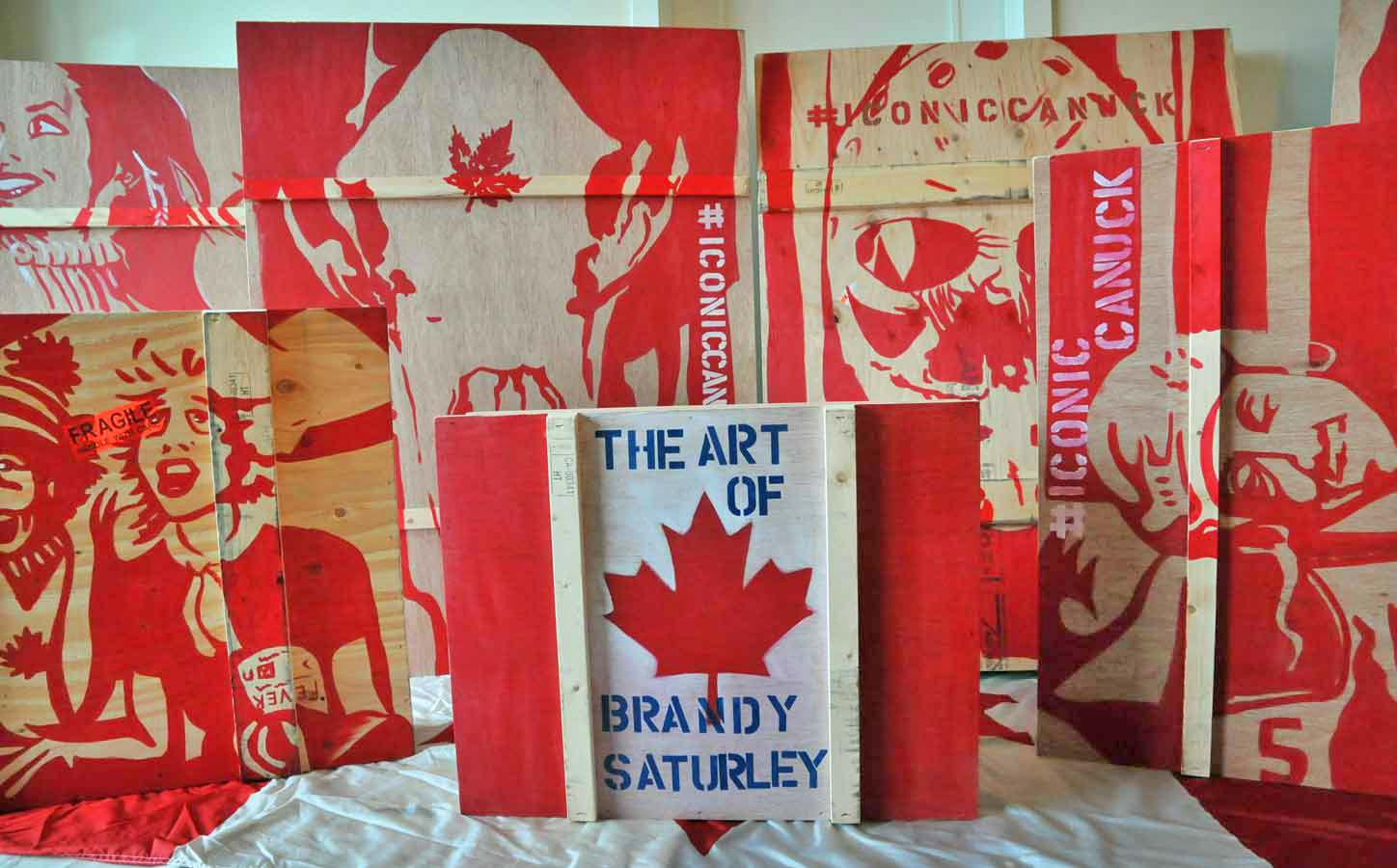 Celebrating 10 000 Art Shipping Crates – Congratulations to VEVEX!
It's not everyday that your receive an invitation to celebrate the creation of 10,000 art shipping crates. This month my art crate maker and supplier of the past decade is turning out their 10,000th crate, a major milestone for a company built from the ingenuity of one man, Rod Russell.
About ten years ago when my business as a full-time visual artist was growing, I began to require a sturdy and reliable way to ship paintings across Canada and into the United States. After some sleuthing I discovered, VEVEX Crates in Vancouver BC. I remember calling around talking to different crate makers and there was something about speaking to Rod.
Rod Russell is a certified journeyman carpenter and managed a general contracting firm in the Northwest Territories. Rod was assistant GM of the first Arctic Winter Games in Yellowknife, and founded Yellowknife's Folk on the Rocks music festival. In Vancouver, Rod consulted as a software developer, worked as VP Solution Development for eXcape Business Transactions, Inc and led a team developing Canada's first wireless handheld debit card processors.
Rod is kind, hands-on, and experienced; he was full of information and the price was right so I rolled the dice and gave VEVEX a shot. Over the past decade VEVEX has provided me with a quick turnaround for art crates, making my clients that much more happy with their art purchases. The piece of mind I get, and can pass on to the client, is invaluable. I have seen boot prints on my art crates, had wheels torn off, seen water damage to the exterior wood and had edges cracked and slivered; but through all of this, the artwork has arrived safely to it's destination and never damaged. Even with the best of art shippers I have seen damage occur, but knowing the artwork is safely contained inside an insulated, lined, cushioned, and waterproof plastic sleeved envelope, puts my mind at ease.
The crates have become so much a part of my work, that I began painting the exteriors and most recently exhibited the crates within my retrospective exhibitions in 2017. The hand painted crates were a hit at my art exhibitions Canadianisms; A Half Decade Inspired by Canada, in both Edmonton and Calgary, Alberta. People have come to love the crates and understand how important they are to the complete artist process, as the work does not end with the finishing of a painting, the work lives on and with it the crates that carry the paintings to their final destinations. Art lovers often ask if they can buy the crates and I always tell them, if you buy a painting you may end up with a one of a kind painted art crate. If you have the room to store or display the crate, it could become a valuable addition to your art collection.
Over the years I have seen VEVEX crates pop up in differnet venues both on display and in storage rooms. The VEVEX 10,000 crate history includes patrons from all over Canada including; The Vancouver Art Gallery , The Spirit Wrestler Gallery , Artcraft Display Graphics Inc. ,Michael Nicoll Yahgulanaas, The Museum of Anthropology , Erin McSavaney, Harrison Galleries , Monte Clark Gallery , Propellor Design , Sticks + Stones Furniture , and many, many more!
 CONGRATULATIONS! Rod and VEVEX, I am proud to say that I am one of your many patrons and part of your 10,000 crate history! Here's to the next 10,000 crates.
A few photos of my crates from over the years, created by VEVEX and painted by Brandy Saturley.
https://www.brandysaturley.com/wp-content/uploads/2017/11/9.jpg
900
1448
am-330
https://www.brandysaturley.com/wp-content/uploads/2020/10/brandysaturley_logo.png
am-330
2017-11-23 10:53:03
2022-09-29 11:35:05
10 000 Art Shipping Crates