Tulip Still Life Paintings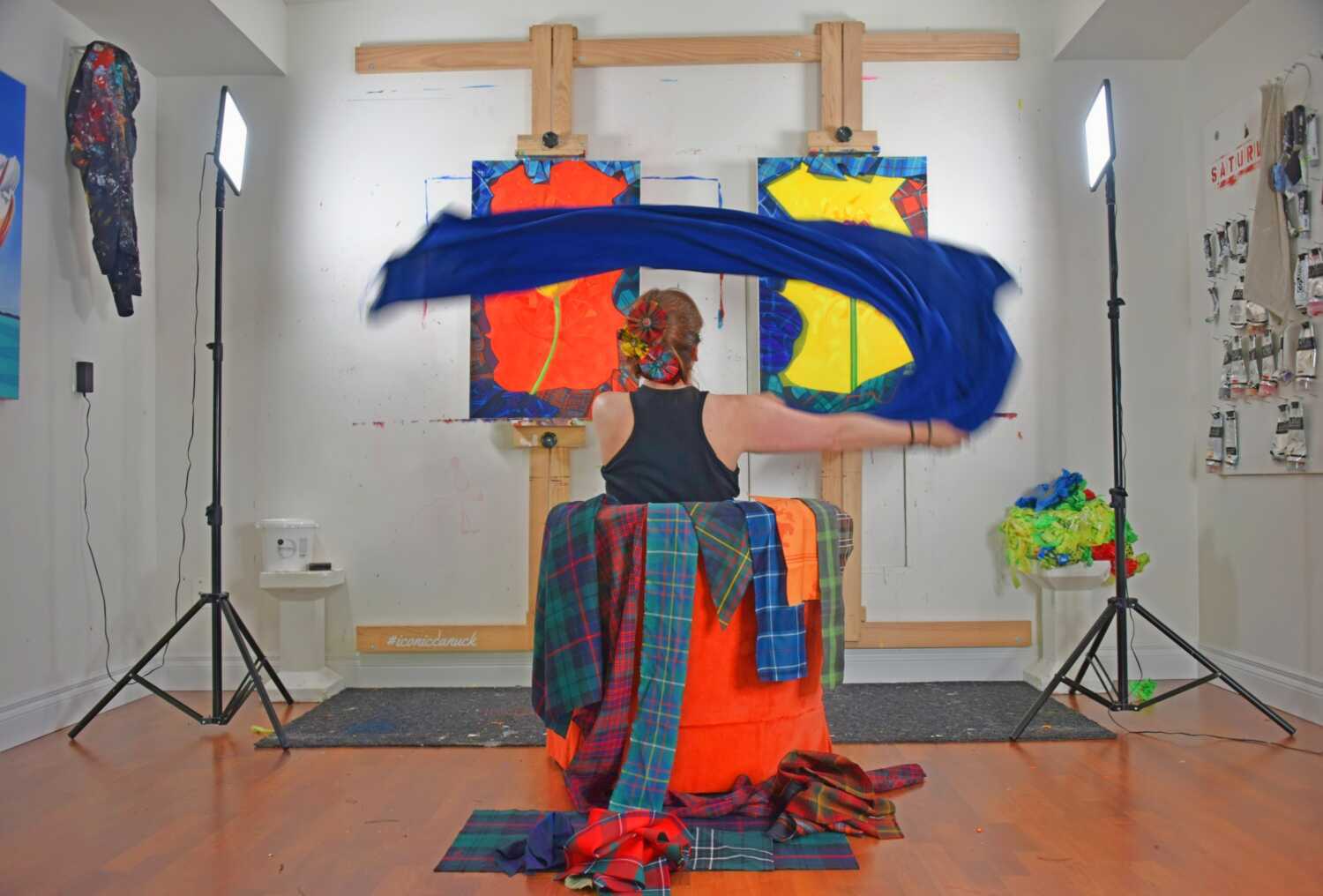 For the Love of Tulips & Tartans: New Tulip Still Life Paintings
I am excited to unveil two new captivating paintings that showcase the beauty and complexity of still life compositions. These new vibrant tulip still life paintings feature stunning red and yellow tulips bordered by a variety of tartan cloth. Through a unique blend of pop art, realism, and abstraction, I seek to offer you a fresh and captivating perspective on this timeless genre.
Contemporary Tulip Still Life Paintings: inception of an idea
Recently I visited the Chilliwack Tulip festival, in the farming community of Chilliwack, not far from Vancouver, Canada. A short ferry ride and drive from my studio on Vancouver Island, the tulip fields offer an annual opportunity for a Hollandesque experience in fields of tulips, daffodils and hyacinth. A feast for the eyes of an artist who works from photography captured on trips across Canada.
The Idea Takes Shape:
Returning home to my studio I sort through hundreds of vivid photos of tulips and think about how my next paintings will take shape. While there is an urge to paint a traditional landscape, that is not really what I do, rather I enjoy taking elements of the landscape and re-arranging them to honour these elements as icons in my paintings. My pop art expressions of the landscapes I encounter. My brain begins to think on these tulips and the joy of the experience wandering in the fields, the tulips seemed to dance and have personalities all their own. In my mind I began to see tartan, lots of tartans, draping around a canvas, creating an abstract border, with shadows, shapes and colour. I sought out some scraps of tartan from my local kiltmaker, and brought them home to my studio and began arranging them the way I had seen in my mind, around the edges of a canvas.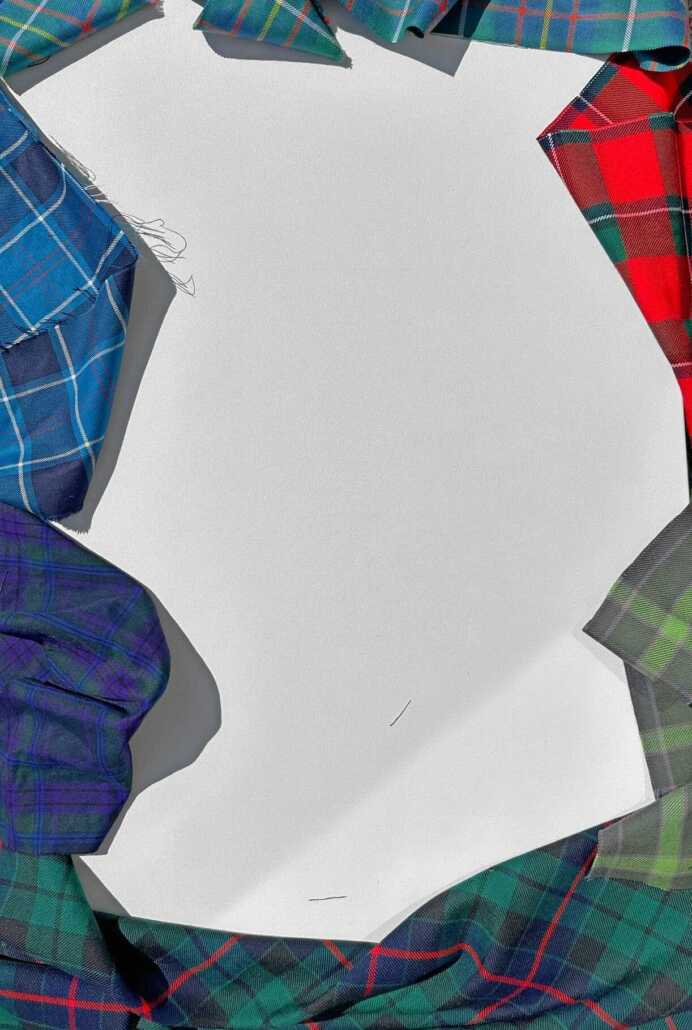 The Beauty of Contrasts:
In these paintings, the contrasting colors and textures take center stage. The radiant red and yellow tulips are juxtaposed against vivid and supersaturated backgrounds, bordered by intricate patterns of the tartan cloth, creating a visually striking and harmonious contrast. It is this interplay of vibrant hues and intricate designs that draws you into the story of these paintings, inviting you to explore its depths and intricacies.
A Playful Exploration of Space:
One of the most exciting aspects of these paintings is the way they play with positive and negative space. Inspired by the ever-changing formations of clouds, I wanted to create artworks that offer a new discovery every time you engage with them. Through a combination of realism and abstraction, I'm inviting  you to delve deeper into the paintings, uncovering hidden nuances and subtle details that may have eluded you at first glance. Painted using acrylics, neon hues of gouache and detailed with gold leaf elements, while the subjects remain still, the area surrounding vibrates.
Embracing the Influence of Pop Art:
The infusion of my signature pop art elements adds a contemporary twist to the traditional still life genre. With bold and vibrant colors, meticulous attention to detail, and a nod to popular culture, I strive to create a visual language that captivates and engages the viewer. By incorporating pop art aesthetics into the depiction of classic subjects, I hope to challenge your perception and encourage you to see everyday objects in a fresh and exciting light.
Much like the ever-shifting forms of clouds…
These new still life paintings represent a journey of creativity and exploration. As an artist, I am thrilled to share my passion with you and invite you to join me on this artistic adventure. The vibrant red and yellow tulips, complemented by the intricate tartan cloth, create a visual symphony that continuously evolves, much like the ever-shifting forms of clouds. Through the manipulation of positive and negative space, I create an ever-changing and captivating viewing experience. I am honored to share my artistic vision with you and look forward to the discoveries and emotions that these paintings will evoke.
These paintings were created on the very latest in sustainable canvas technology. Painted on cloth canvas made of recycled plastic bottles, it is my first time trying out Liquitex Sustain professional canvas. Each canvas seen here represents 18 recycled plastic bottles. More about these unique canvasses.
See more original paintings by Canadian Pop Artist, Brandy Saturley, now.
https://www.brandysaturley.com/wp-content/uploads/2023/05/Tulip-Still-Life-Paintings-5.jpg
1016
1500
Brandy Saturley
https://www.brandysaturley.com/wp-content/uploads/2020/10/brandysaturley_logo.png
Brandy Saturley
2023-05-30 11:28:35
2023-05-30 11:32:41
Tulip Still Life Paintings