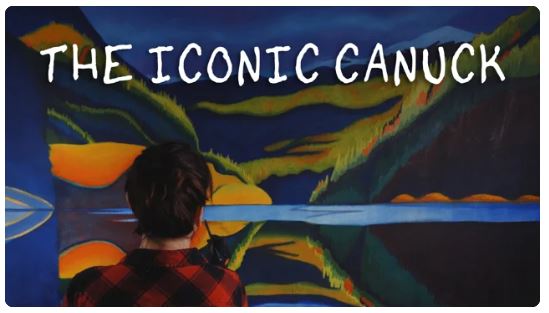 Welcome to The Paintings of Brandy Saturley – The Iconic Canuck
Welcome to the virtual realm of creativity and website for Canadian painter, Brandy Saturley, as seen in the 'The Iconic Canuck' documentary film. Dive into the world of this Canadian Artist, where art becomes a vivid expression of the Canadian spirit. As you explore this online portfolio and shop, you'll encounter a fusion of vivid colors, powerful symbolism, and a profound connection to the unique Canadian identity. Immerse yourself in Saturley's artistic journey and bring a piece of Canadian culture into your own space. Welcome to the artistry of Brandy Saturley – where the 'the Canadian Identity' comes to life on canvas.
The Paintings of Brandy Saturley – originals, prints, licensing, collaborate, and educate.
A few suggestions on how and where to navigate through the art and information on this website;
If you enjoyed the hockey inspired paintings in the film you can find many of these artworks here.
Large landscape painting featured in the documentary can be viewed here.
A limited edition print of the 'Goalie's Mask painting' can be purchased here.
To see many of the recent paintings created by the artist, click here.
To learn more about Brandy Saturley, book her for an event, collaborate with her, license her work or reach out to her directly to ask about her work, contact her now.
For Arts Educators, if you are looking for support materials for your class or are working on a project inspired by Brandy's work, contact us here.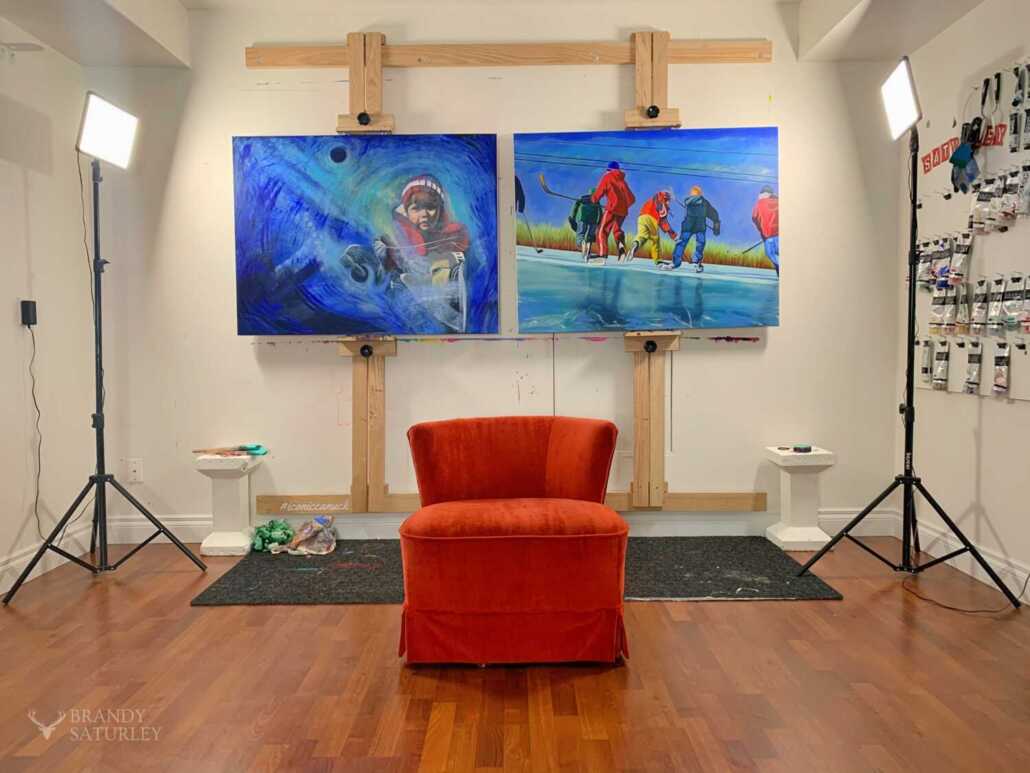 Thank you for watching 'The Iconic Canuck' documentary film and learning more about the expressive world of Brandy Saturley's online portfolio and shop. We hope you've discovered the essence of Saturley's unique paintings informed by the Canadian identity, woven into every stroke and hue. As you depart, carry a piece of this unique artistic journey with you, (OWN AN ORIGINAL) and may the spirit of the Iconic Canuck continue to inspire and resonate in your own narrative. Stay connected, and may these visual stories of Brandy Saturley linger with you, echoing the beauty of the Canadian experience. Until our creative paths cross again – thank you for being a part of this artistic exploration.