NEW Contemporary Landscape Art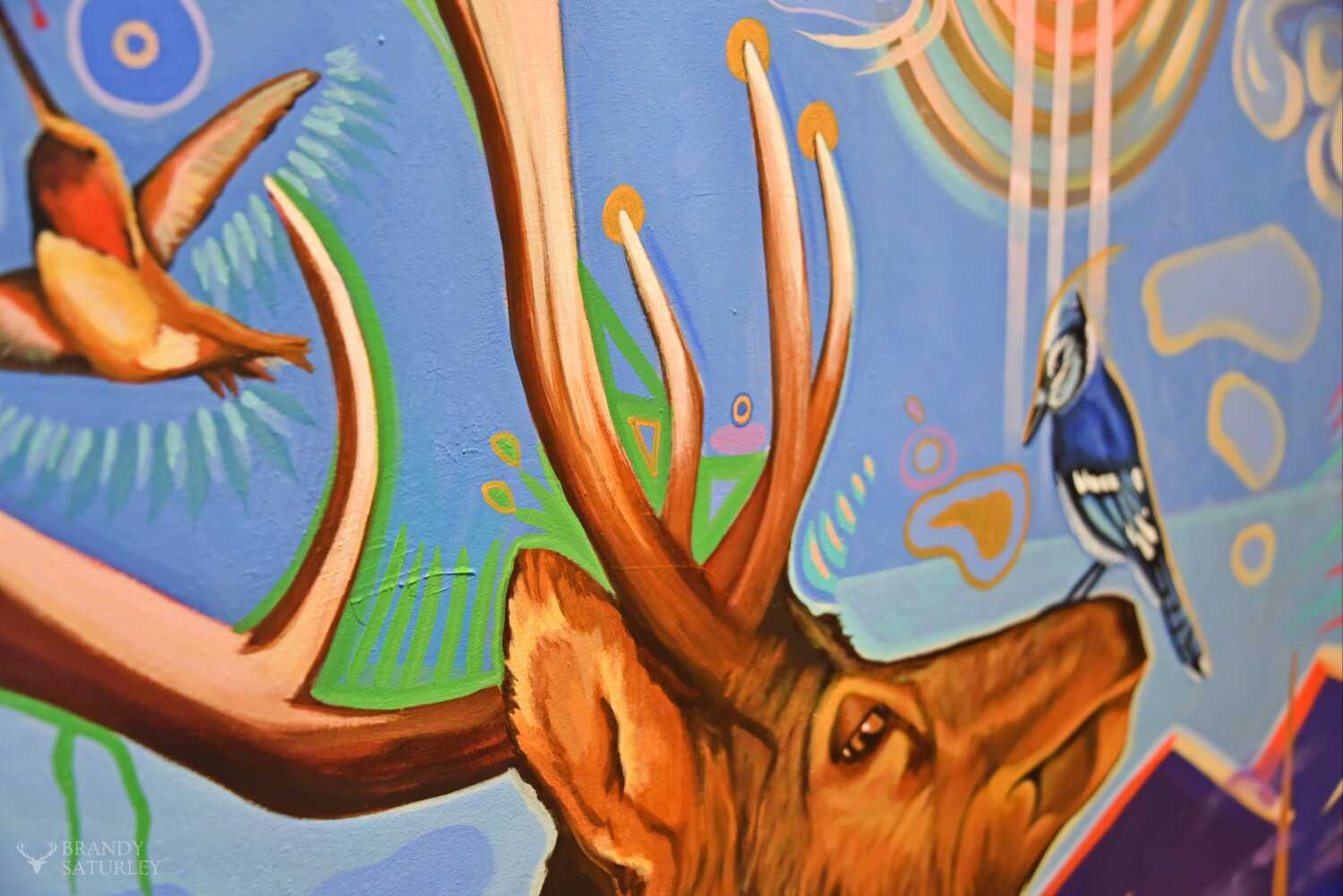 New Contemporary Landscape Art – Capturing the Spirit
As I type this I am listing to Joni Mitchell sing Canadahhhhahhahhhh, intermixed with birdsong coming through the patio door window of my office. I have just finished a new painting, about the spirit of the landscape, something I have been thinking about here in my studio on Vancouver Island where we are surrounded by nature and ocean on all sides. New contemporary landscape art, that captures the spirit of the landscape.
For years now my narrative brand of painting under the persona of #ICONICCANUCK has explored the people, symbols, icons and landscapes of Canada. Over the years I have overheard my work referred to as 'visual storytelling' and narrative art. Some have told me the work begs for a story from the viewer. Whatever the case I try not to think about it too much, my intention really comes from my need to communicate, visually, as words have never been my strong suit. Painting, like writing, gives me time to process what it is that I am seeing and my thoughts on these things. I am becoming more and more connected to the work, and less connected to the words, in a verbal sense, writing comes fluidly for me and flows like paint.
I am a human tuning fork, buried into the earth, vibrating outward onto the canvas and the virtual page on this blog and I have a new painting about the spirit of the landscape.
This new painting features an Elk that I met on a trip through Jasper National Park, a hummingbird that sips outside my studio and a Blue Jay. Set against a colourful modern background of sky, mountains, and trees, this is; "Only the Blue Jay Knows". This original acrylic and gouache painting on canvas measures three feet high by four feet wide, with colours of Yves Klein blue, neon pop art outlines, and gilded gold details. With this painting nature 'reigns' and the vivid hues make the painting vibrate with life, like music on canvas.
A few photos and video clip of this new contemporary painting and behind the scenes in the studio;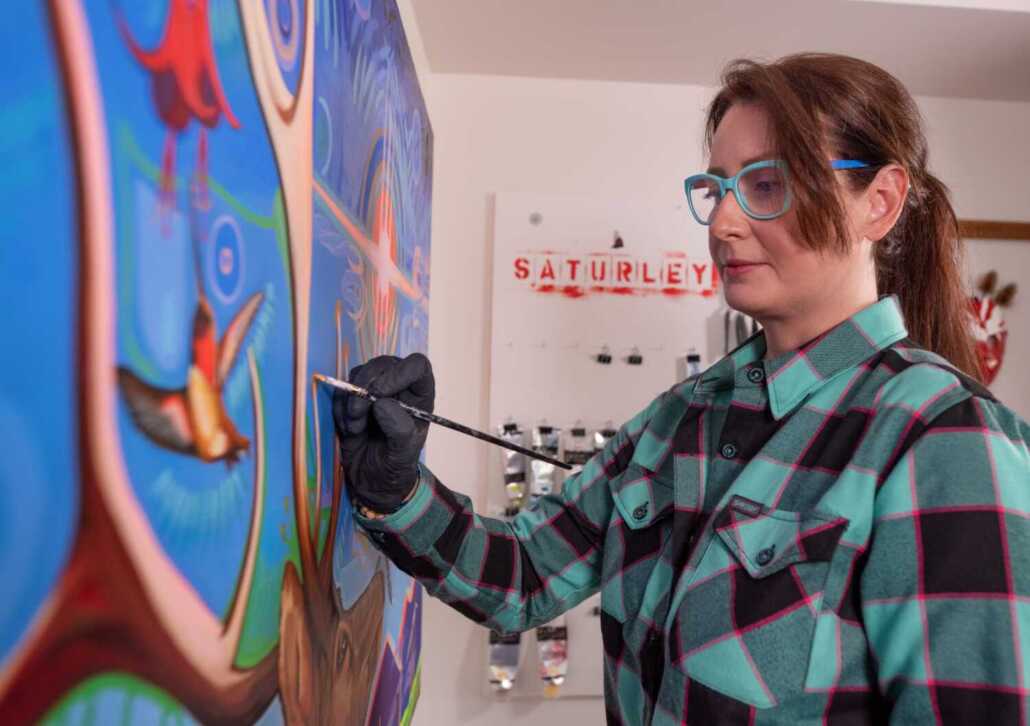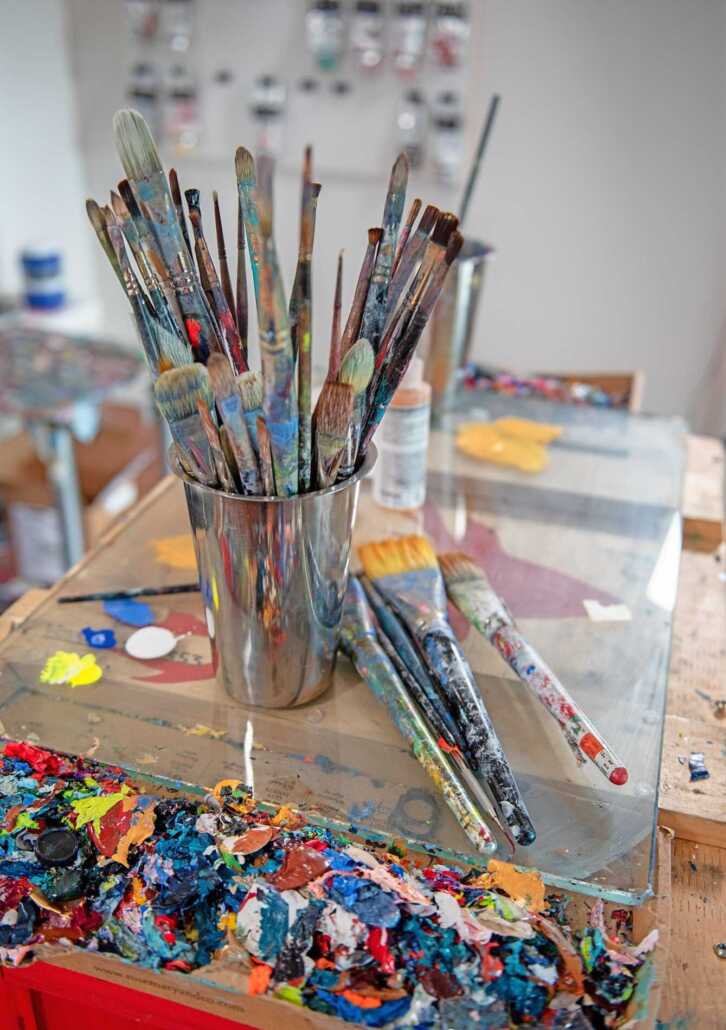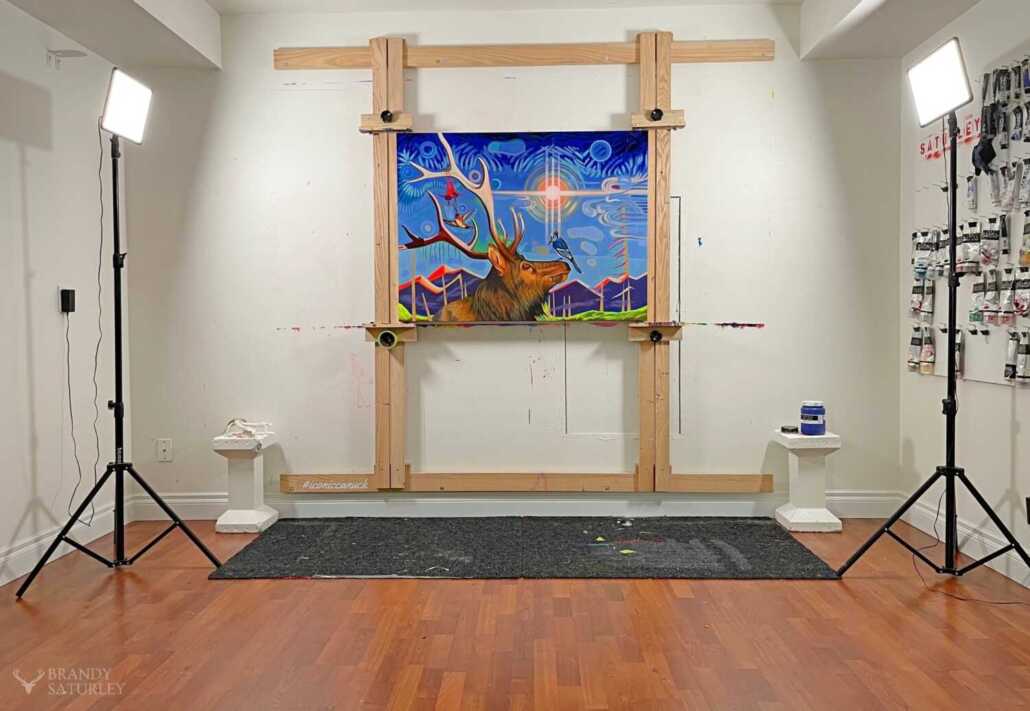 This painting is available to own, see the full painting with additional photos here.
Feeling the spirit of the landscape and the nature that surrounds.
Sincerely Yours,
Brandy Saturley a.k.a #iconiccanuck
https://www.brandysaturley.com/wp-content/uploads/2021/05/NDZ_2741.jpg
1001
1500
Brandy Saturley
https://www.brandysaturley.com/wp-content/uploads/2020/10/brandysaturley_logo.png
Brandy Saturley
2021-05-31 12:24:03
2021-05-31 12:36:24
NEW Contemporary Landscape Art