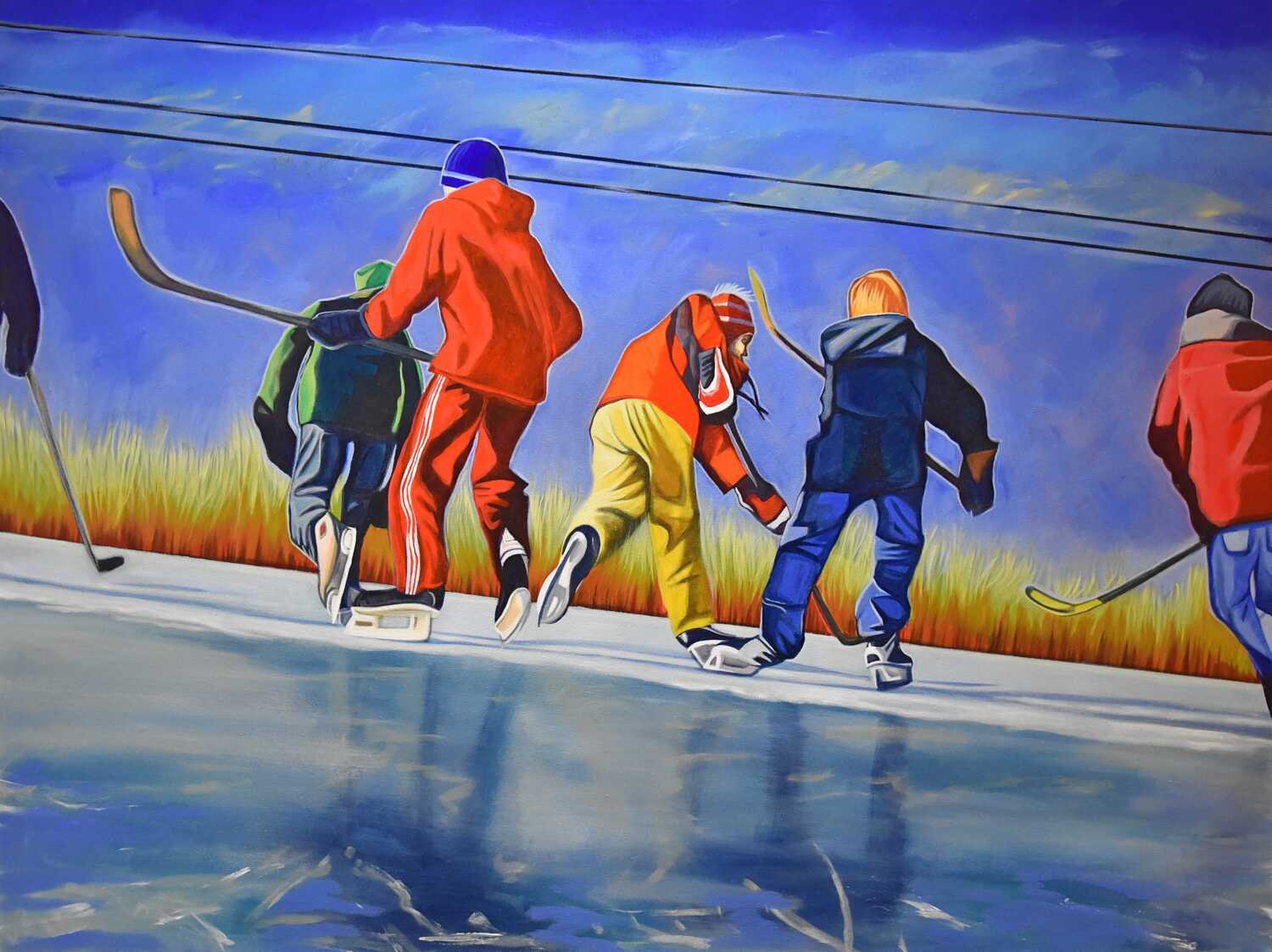 Hockey Paintings – 25 Paintings Inspired by Hockey
It was 2011 when the sport of ice hockey began appearing in my work. Over the course of the next decade the influence of hockey and the game on my artwork found me painting 25 hockey paintings to date. These aren't your typical figurative works about hockey, but there is narrative based on the storied sport and it's characters and objects, or icons. From the Montreal Canadiens to the Edmonton Oilers, from stories of Steve Smith to Jacques Plante, hockey has held court in my artist brain. In these paintings you will see hockey fans, Lord Stanley's Cup, Ken and Dave Dryden's goal tender masks and even a Canucks jersey. You will also see influences of Olympic hockey, stories of Robert Luongo and even vulcanized rubber hockey pucks. Carey Price, the 2021 women's Olympic hockey team and even legendary commentator Don Cherry. Carey Price in goal, the punch line and Wayne & Janet Gretzky. In more recent years I began exploring the childhood feelings of being on the ice and discovering hockey outdoors on ponds and great lakes. Enjoy these 25 paintings of hockey, they are sure to bring a smile. While many are sold, there are a few gems waiting to join collections. We ship worldwide.
"Be proud of your heritage, and don't be discouraged from the improbable."  – Carey Price
"You miss 100 percent of the shots you never take." – Wayne Gretzky
"Every day is a great day for hockey." – Mario Lemieux
Watch the documentary film, The Iconic Canuck, in the film Brandy Saturley talks about some of the hockey paintings on this page.
https://www.brandysaturley.com/wp-content/uploads/2022/04/SaladDays.jpg
1123
1500
Brandy Saturley
https://www.brandysaturley.com/wp-content/uploads/2020/10/brandysaturley_logo.png
Brandy Saturley
2022-04-26 11:34:04
2023-05-02 10:05:58
Hockey Paintings