The Original Paintings of Canadian Artist, Brandy Saturley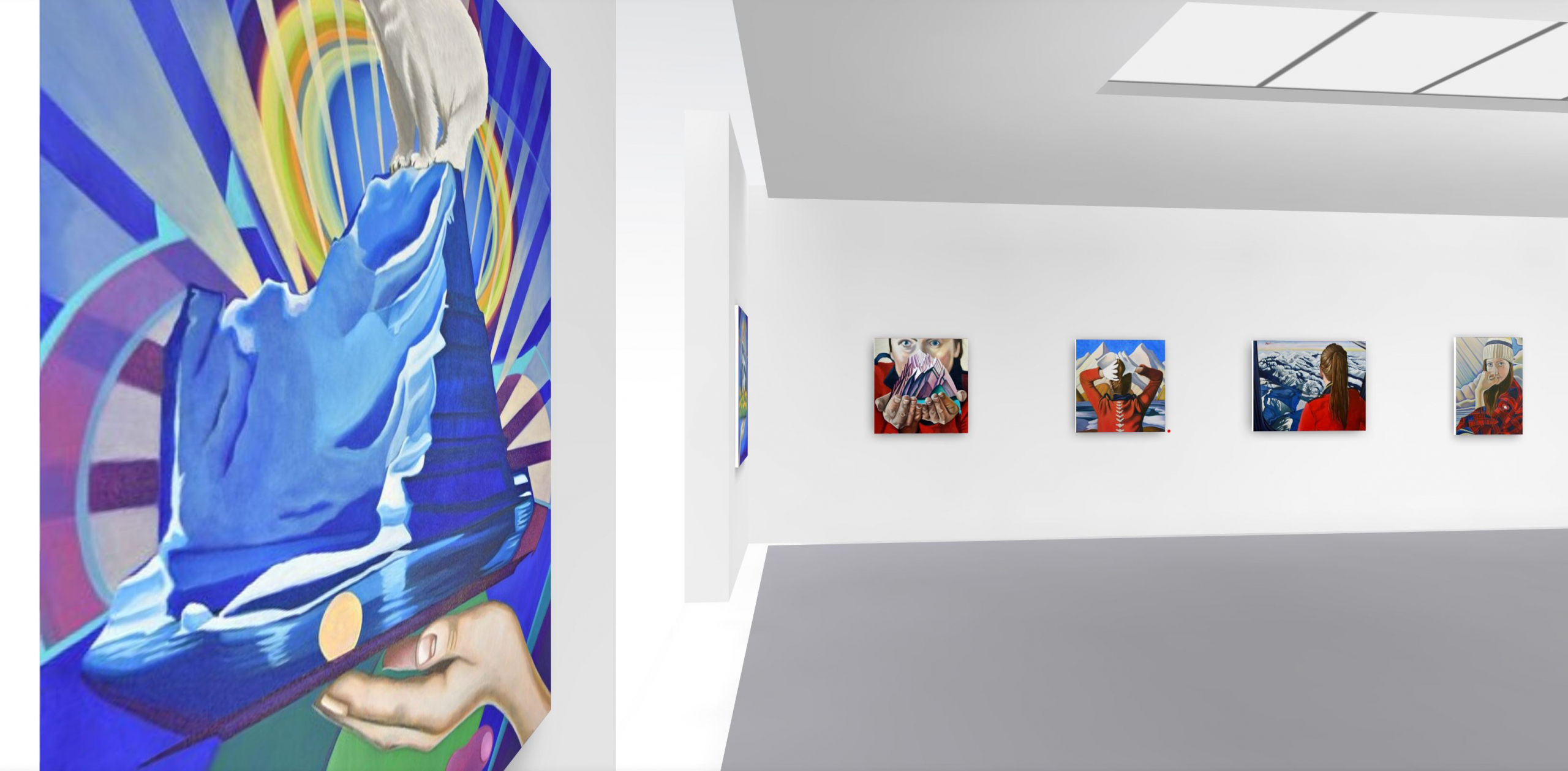 This gallery of original paintings by prominent Canadian Artist Brandy Saturley, features vivid original artworks infused with meaning and symbolism. These contemporary paintings reveal Saturley's relentless curiosity, capturing the collective consciousness of Canada and beyond. Inspired by travels of the artist, these paintings tell visual stories through use of symbolism and icons.  On this page you will find a selection of original contemporary paintings, from over 400 created by the Canadian painter and contemporary artist, spanning two decades. Symbolic paintings rendered using the finest acrylic paints, the world's most versatile medium. The artist, known for her distinctly Canadian aesthetic, renders her paintings in signature 'pop art' palettes.
Please enjoy the variety of original paintings presented below. If you prefer to browse by collection, or 'body of work based on subject of painting', please visit the Collections Page.
Capturing the collective consciousness of Canada.
Ultimately, Saturley's paintings transcend their role as mere visual representations, acting as portals into the rich tapestry of Canadian life. Through her masterful combination of humor and homage, she invites viewers to reflect upon their own understanding of Canadian identity, fostering an ongoing dialogue that celebrates our collective experiences and aspirations. Brandy Saturley's contributions to the Canadian art scene have made her a respected and influential figure. Through her vibrant and thought-provoking paintings, she continues to explore the rich tapestry of Canadian culture while forging a unique artistic path. Her work serves as a testament to the power of art to transcend boundaries and connect people, and her ongoing dedication to her craft ensures that her impact on the art world will endure.