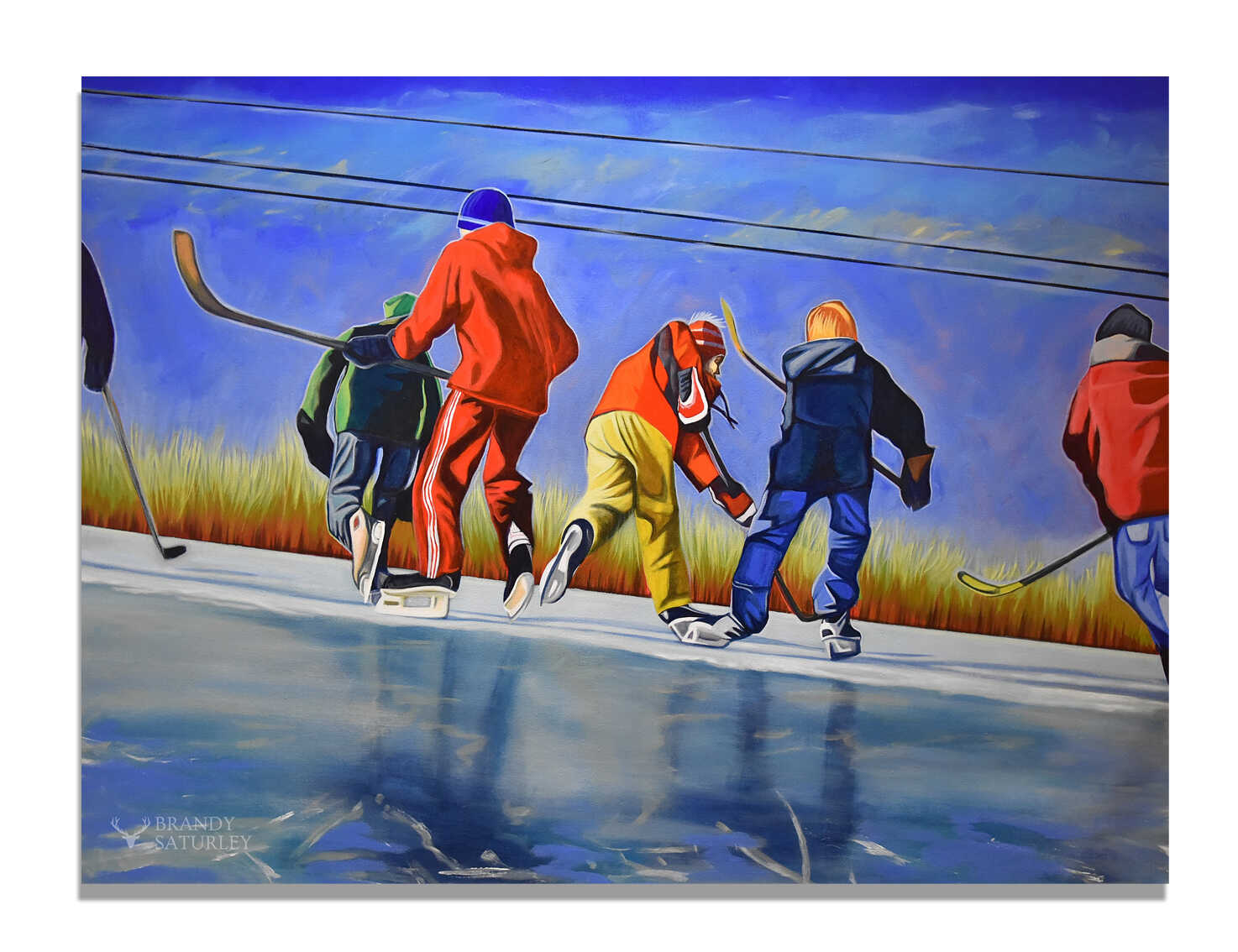 Capturing the Feeling of Outdoor Pond Hockey, On Canvas.
The upside of COVID, a return to enjoying hockey, in the great outdoors. Whether on a pond, backyard rink, or an iconic and scenic outdoor lake; we are embracing a return to enjoying playing hockey outdoors. These pond hockey paintings, celebrate a return to the enjoyment of hockey.
In 2020, I let isolation lead when producing new paintings under a pandemic culture. With a new year, a new start and fresh perspective on the paintings I want to make to celebrate what connects us most; our love of nature and celebration of the great outdoors. Working in paintings two by two, I am exploring our Winter pastimes on snow, ice, and ocean. Completed in February this year, my first two paintings celebrate falling in love with hockey again, outdoors. Returning to the child and those pure moments of discovery and enjoyment, on ice. Here are the first two paintings of 2021, filled with ice, snow, innocence, celebration and discovery.
Pond Hockey Days (Salad Days on Ice): whether you play shinny, pond hockey or on the backyard rink; this is where hockey was born and became part of the culture, worldwide.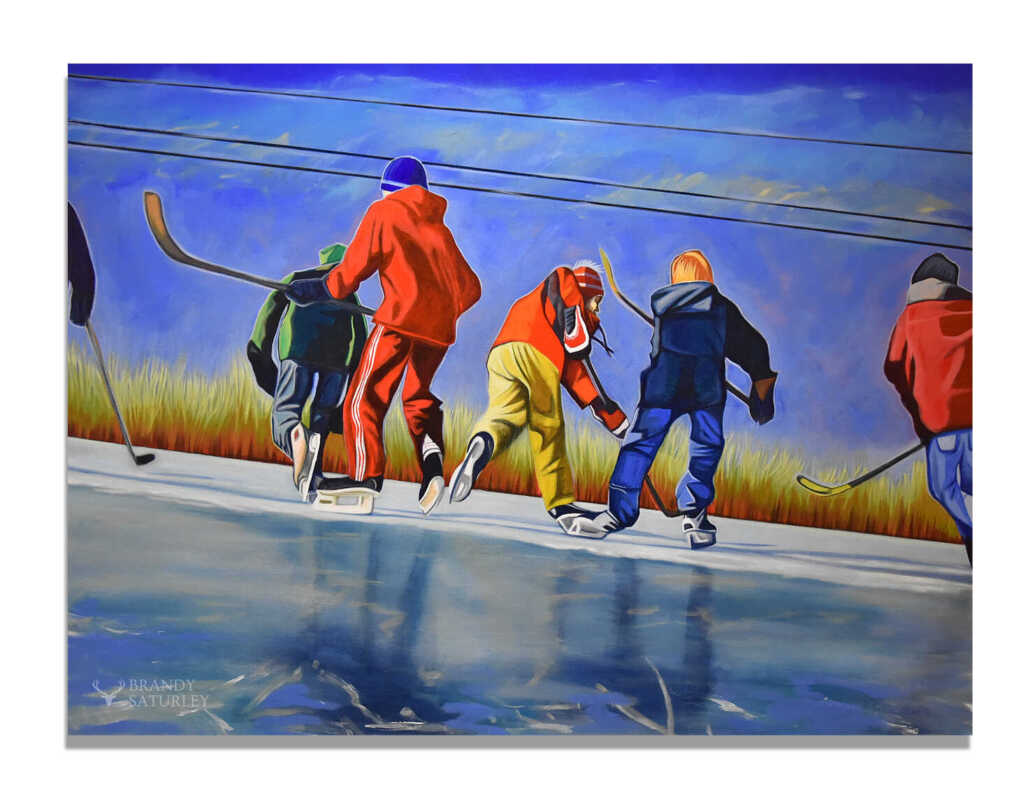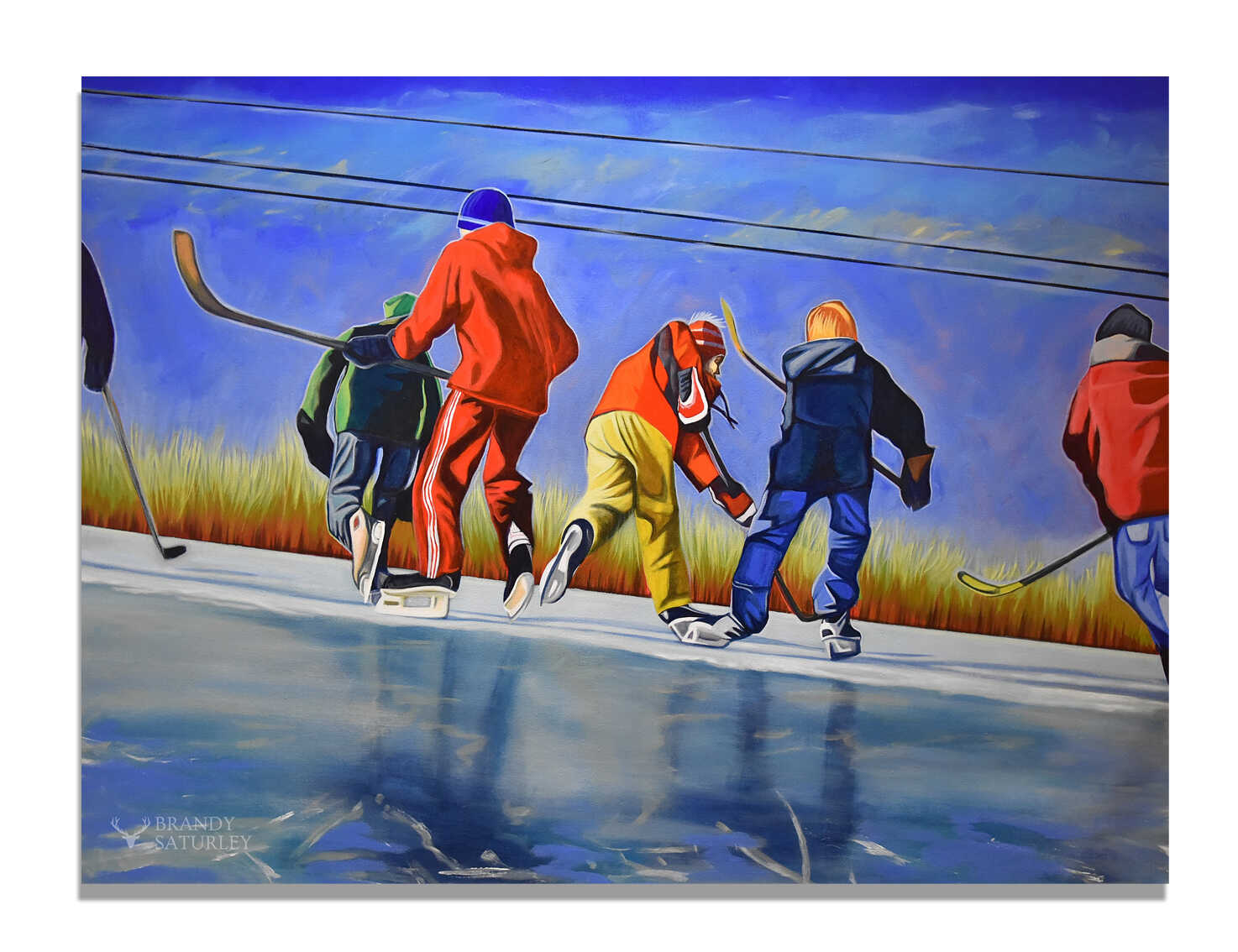 The Prodigy: looking through the ice upwards to the Northern sky. A shadowy figure of a young boy in a red sweater and toque, with mittens and with hockey skates. He reaches out towards a black rubber hockey puck, the prodigy is born.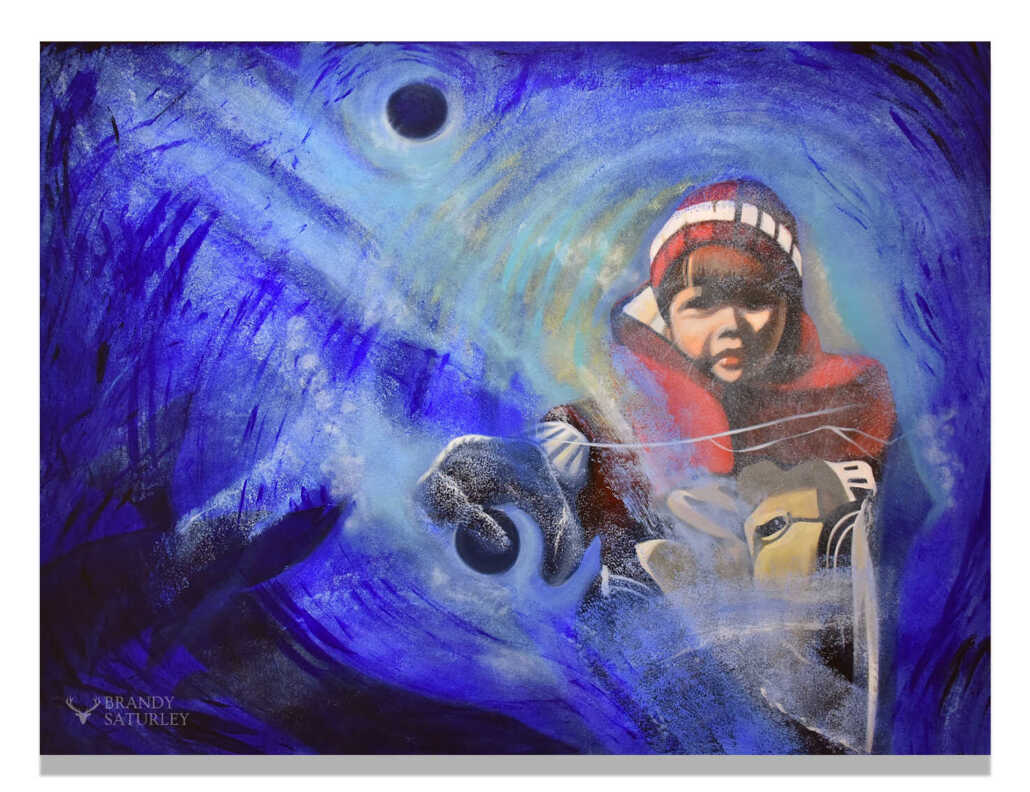 These paintings celebrating outdoor hockey are alive with vivid colours of red and orange against a range of blues. With the palette of each my goal was to capture the electricity and energy of playing outdoors in the Winter. To create my signature smoothness and texture, I utilize a myriad of painting techniques I have developed over the last twenty years as an artist. These pieces were created using my handmade Rosemary paintbrushes from England, my gloved hands blending with fingers on canvas, as well as everyday paint rollers to produce the snow and ice effects.
In Canada, we know how to celebrate our long Winter, through making the outdoors our indoors.
Cheers to all the outdoor hockey lovers! The Prodigy has SOLD, Pond Hockey Days is available to own today. Pay in full up front, or finance from $176/month through our partner Art Lease Canada.
Sincerely Yours,
Brandy Saturley (a.k.a #iconiccanuck )
https://www.brandysaturley.com/wp-content/uploads/2021/02/outdoorhockeypainting.jpg
1134
1474
Brandy Saturley
https://www.brandysaturley.com/wp-content/uploads/2020/10/brandysaturley_logo.png
Brandy Saturley
2021-02-04 12:07:36
2021-08-31 09:48:34
Pond Hockey Paintings