Buying Art Online is Easy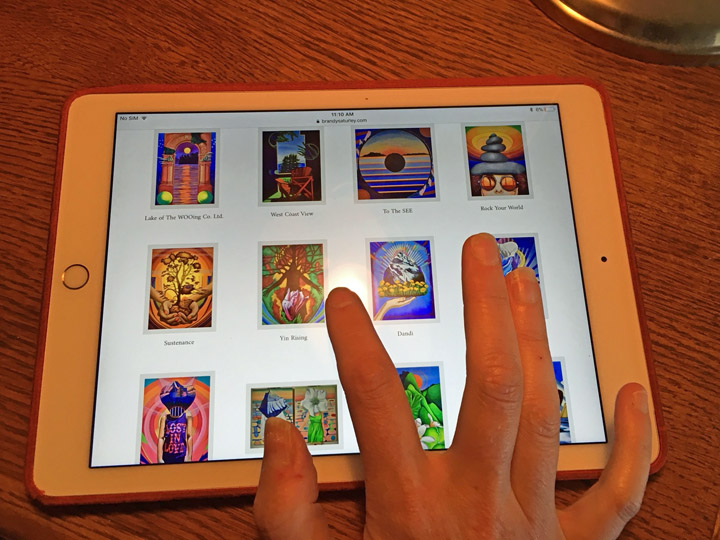 Buying Art Online is Easy – Buy From The Heart
Choosing a piece of original art can be a daunting process, buying art online is easy and a relatively new experience, it is not painful or difficult. Whether you're looking for a painting to suit a small or larger space here are some things to consider: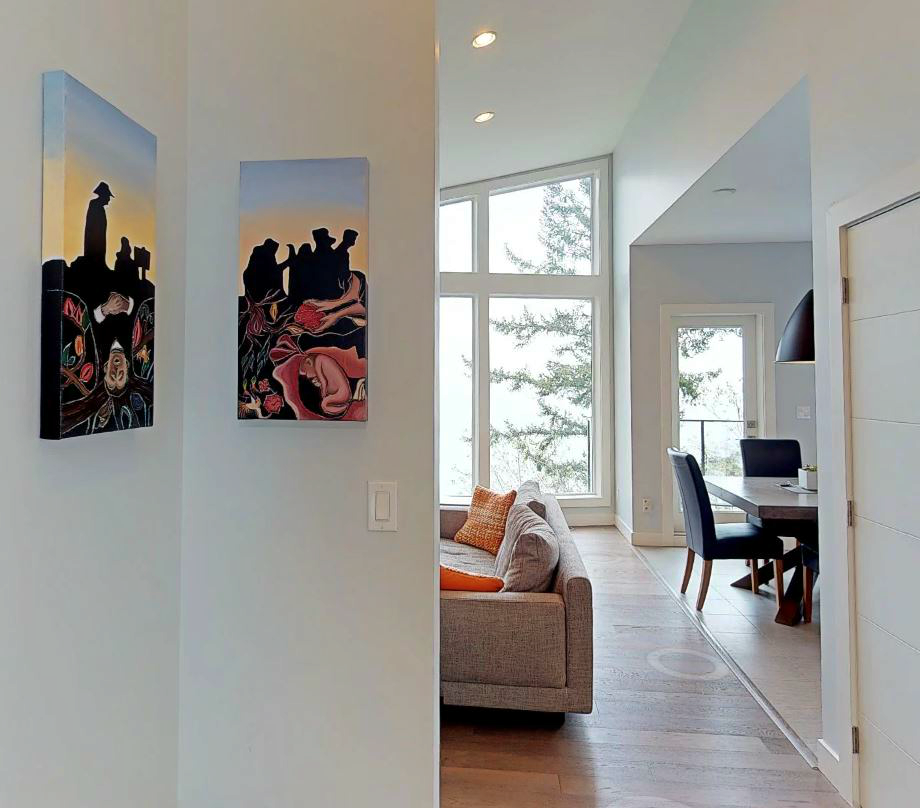 Create a budget. Establish your 'ideal' budget for a new artwork, and then add a little more for wiggle room. Why? You may find that next masterpiece is a tiny bit over your planned budget and if your budget is inflexible, you could always negotiate with the artist. There are many ways I accommodate my buyers requests, it may be free shipping, it could be a discount on multiple works, or it could be a financing plan to help assist you with buying the art you want, while paying for it over a time period that suits your budget. (Current pricing on artwork from Brandy Saturley)
Know your space. Knowing the dimensions of the intended wall space where your new artwork will hang, will help you narrow down your selection. If you have a theme, particular taste or colour palette, complement it. And by complement, we don't mean matching the room perfectly — if your intention is to create a room that features bold, statement pieces, you might like to choose artworks that stand-out against the interior. If your intention is to buy a piece that reflects your personal style, tastes, and loves – selecting art becomes an extension of you, it is your way to be a collaborator in the creative process that reflects your personality – the art you choose becomes an extension of YOU. (Art Collector Homes – Inside A Contemporary West Coast Home)
Communicate with the artist. Our lives are a collection of memories, experiences and stories. You have your eye on an artwork, but would like to know the inspiration behind it, reaching out to the artist will help in painting a fuller picture of the piece and in turn develop your appreciation for the piece. Communicating with the artist will give you a whole new understanding of the piece, the intricacies of the creation, and the backstory of the work behind a piece of fine art. (A Day in The Life – documenting the creative process)
The only rule in buying art, buy what you love. Buying art is a very personal thing. If you connect with a certain painting, it will represent more than just a painting hanging on a wall; the art you choose is an expression of who you are. If you find an artwork that speaks to you, BUY IT. Fear of missing out can be an awful feeling.
Testimonials are another way to instill confidence that you are buying from a reputable gallery or independent artist, these references offer some idea of what your collecting experience will be like as a buyer. (Appreciation From Art Collectors)
If you LOVE it, if you ABSOLUTELY have to have it, then BUY it, you will never be disappointed when you buy something you LOVE.
All that is left to do now, is start shopping!  Happy art hunting.
https://www.brandysaturley.com/wp-content/uploads/2018/05/IMG_2722.jpg
540
720
am-330
https://www.brandysaturley.com/wp-content/uploads/2020/10/brandysaturley_logo.png
am-330
2018-05-24 11:39:02
2022-04-22 10:20:23
Buying Art Online is Easy