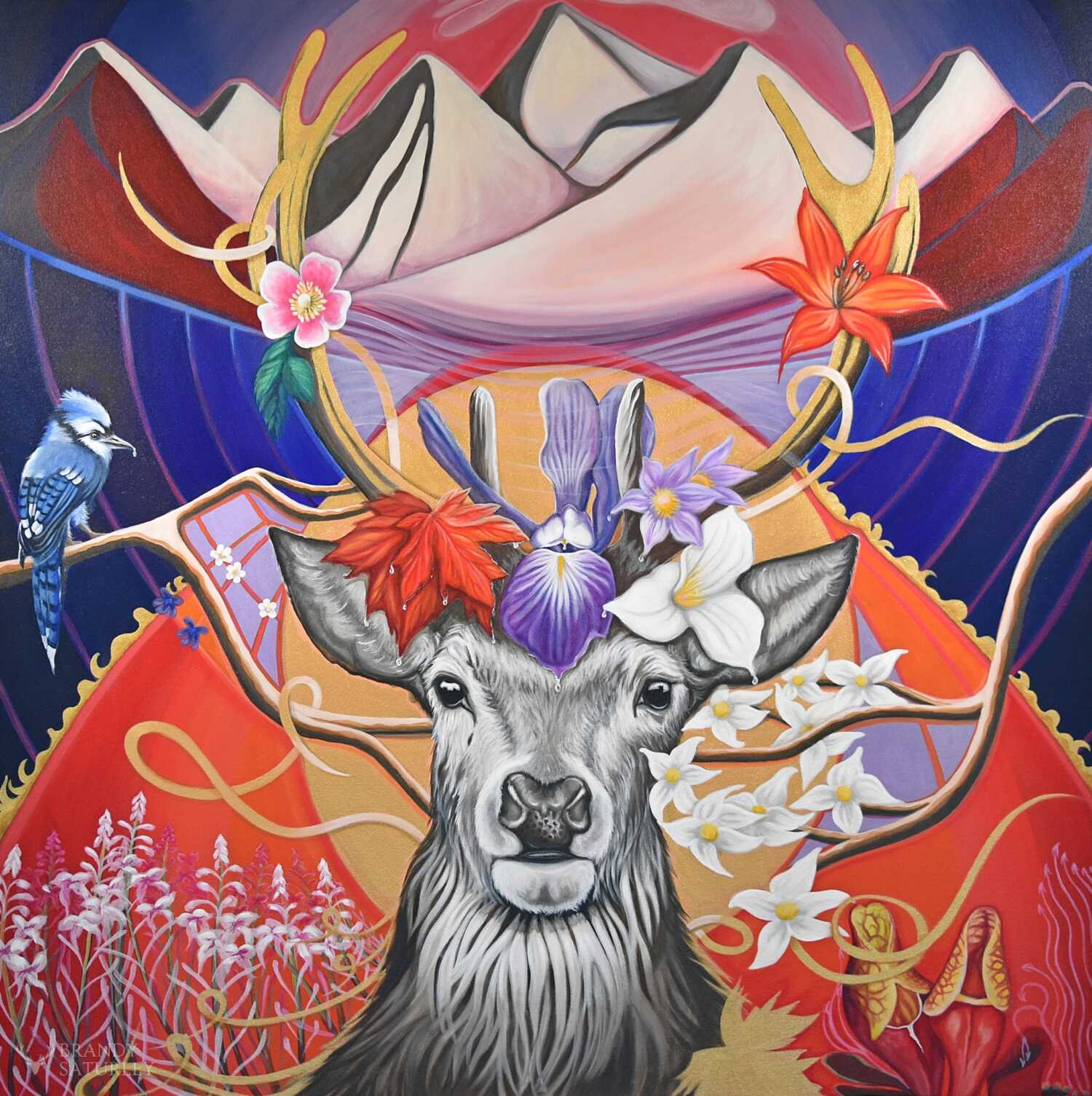 Paintings Celebrating the Emotion, Energy and Colours of Spring.
Winters on the west coast of Canada are typically grey; interspersed with rain showers, dramatic ocean skies, filtered light and the random snowfall lasting for very short periods. As a painter, every season inspires, but no season inspires quite like Spring. For me it is the season of re-birth, blossoms and birds. It is a time when the light lasts longer and the damp cold rotates with summer-like moments of warmth. Spring in my studio means an open door and light filtering in through side windows, and sometimes a bird flies in, and draws my attention away from painting, jus for a moment. Like Snow White, the animals are drawn to the open studio door. From squirrels to deer and birds to curious European wall lizards (yes those are a thing here) Spring surrounds me and it's hard not to oblige. This is when Spring finds it's way into my paintings.
"In the spring, at the end of the day, you should smell like dirt." ― Margaret Atwood 
In the spring, at the end of the day I smell like paint, and then dirt. Putting my hands in the earth, it is grounding, it brings me back to reality as I discharge from the studio.
Over the years these seasonal changes have injected themselves into my work, how could they not? For this Spring of 2021, looking back at some of my favourite paintings I have created over the years, that were influenced of all the nature that surrounds. Ten paintings that celebrate Spring;
Sustenance, 2017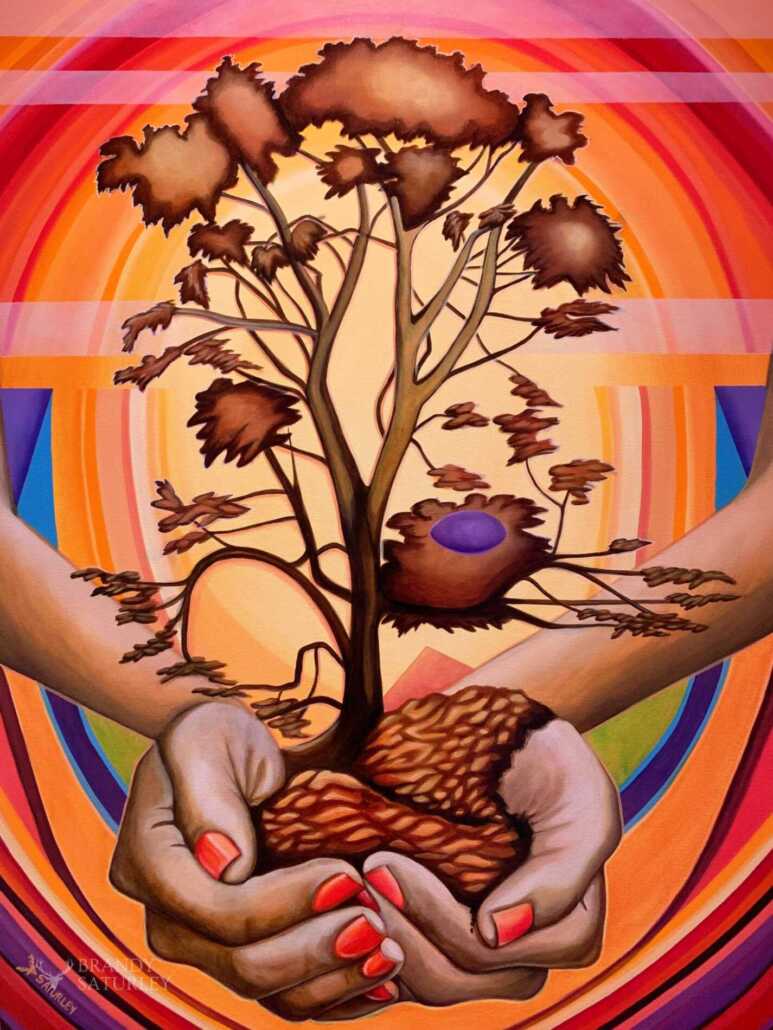 2. Yin Rising, 2018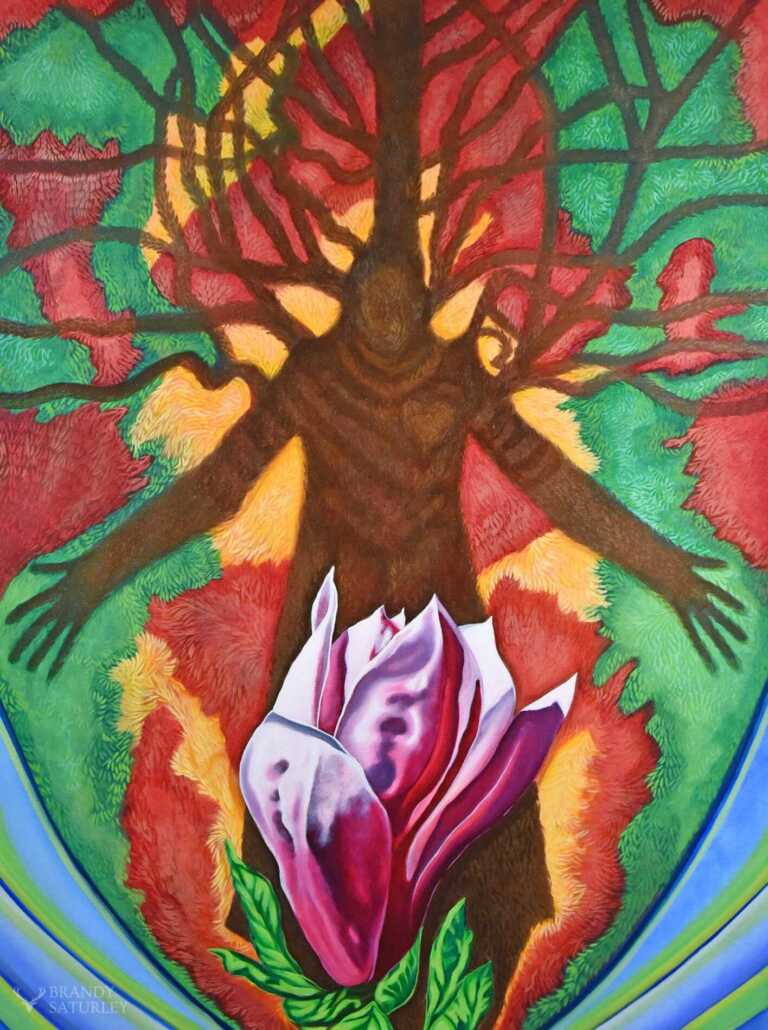 3. Dandi, 2018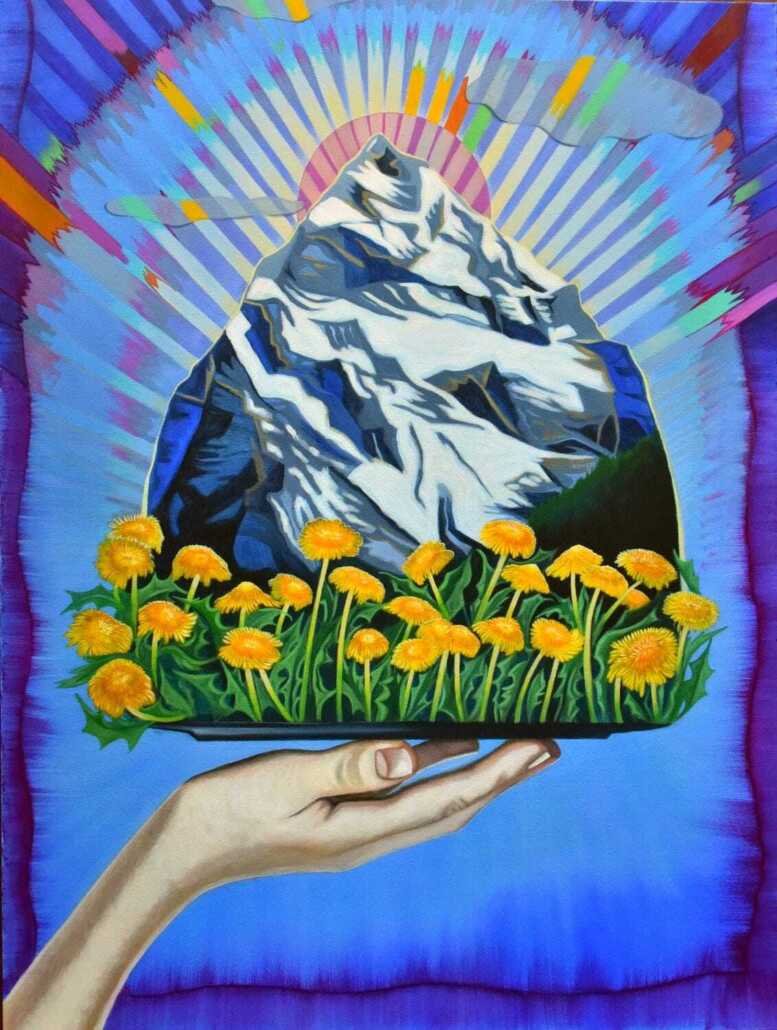 4. Charity, 2017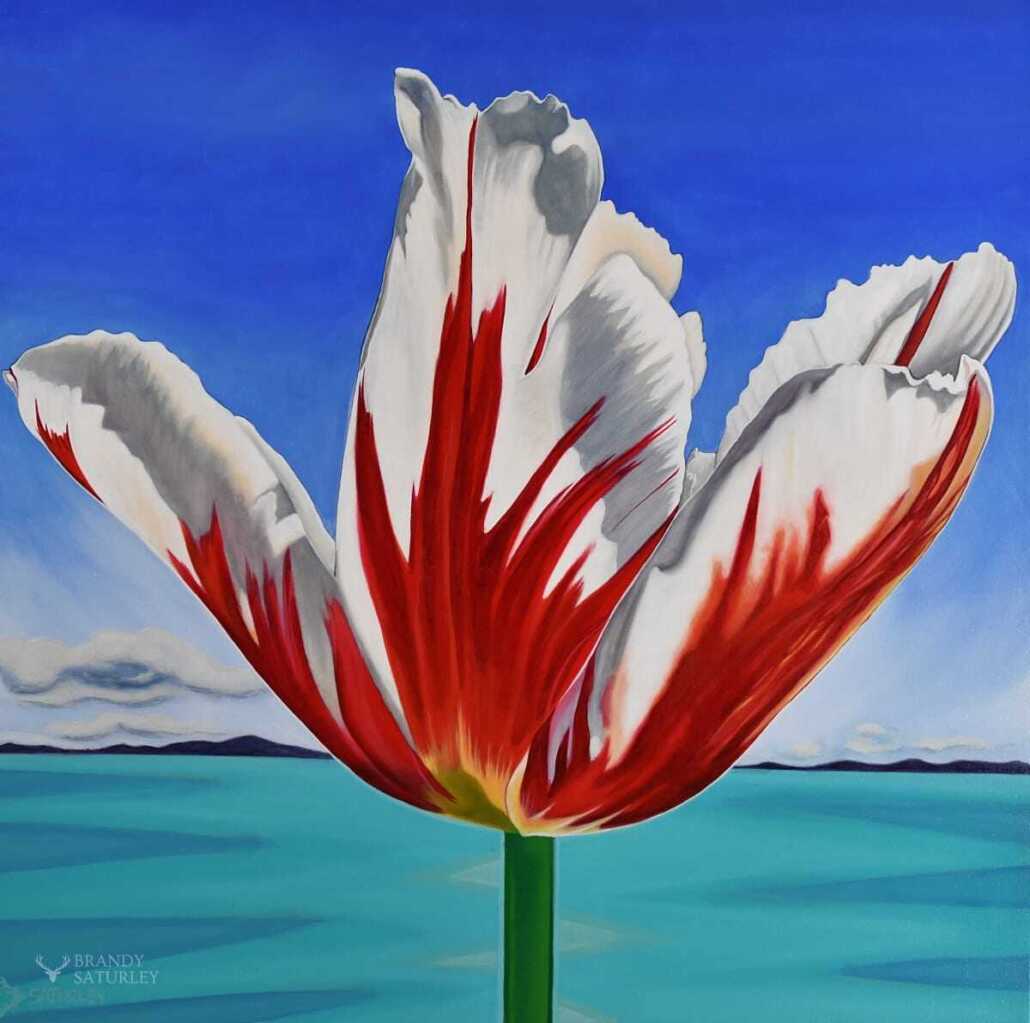 5. Poppies for Louise, 2011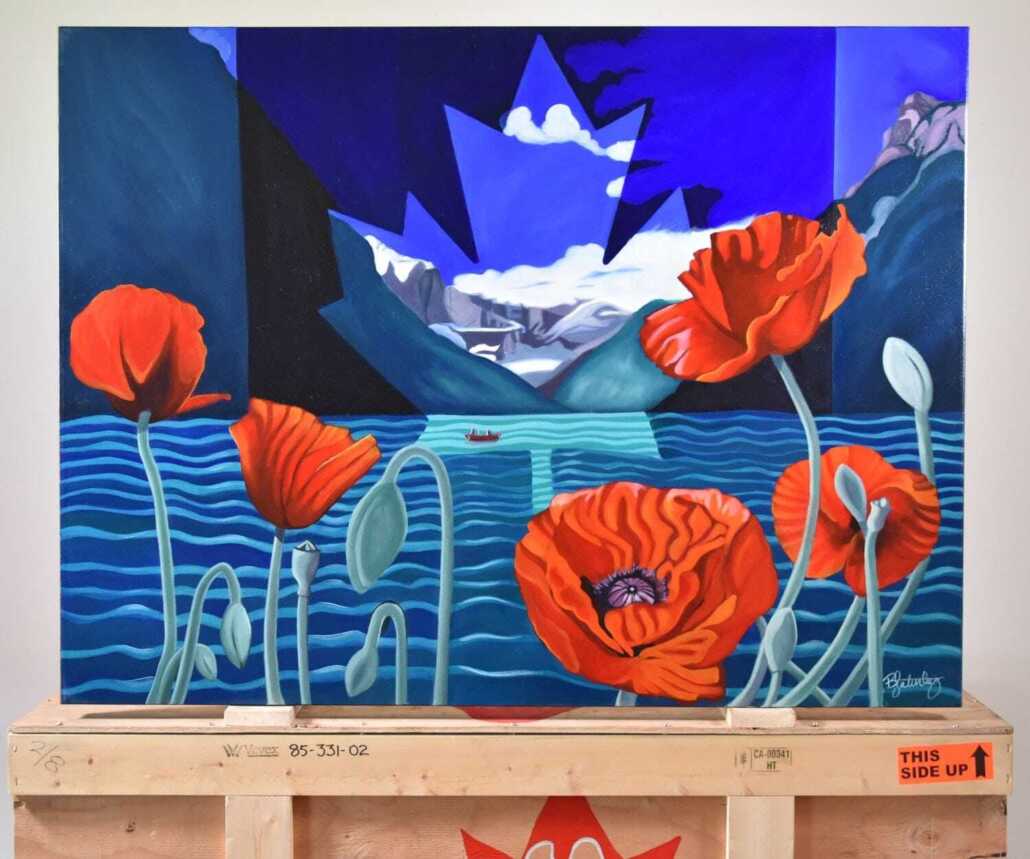 6. Ukrainian Idol, 2011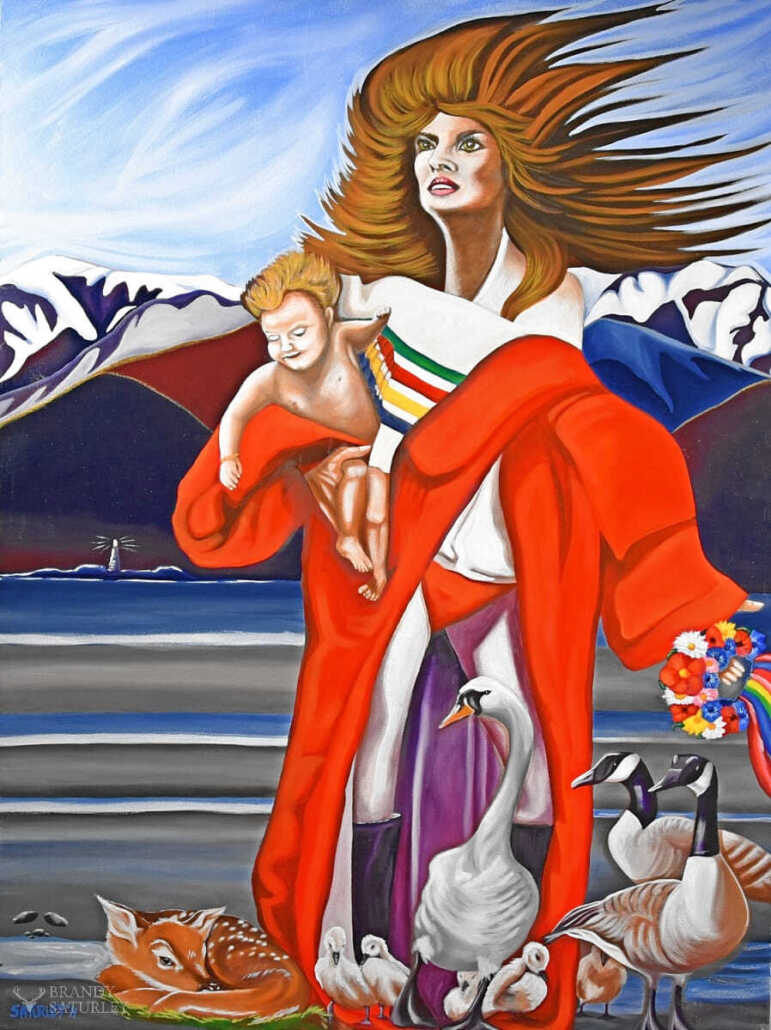 7. Canadian Subconscious, 2015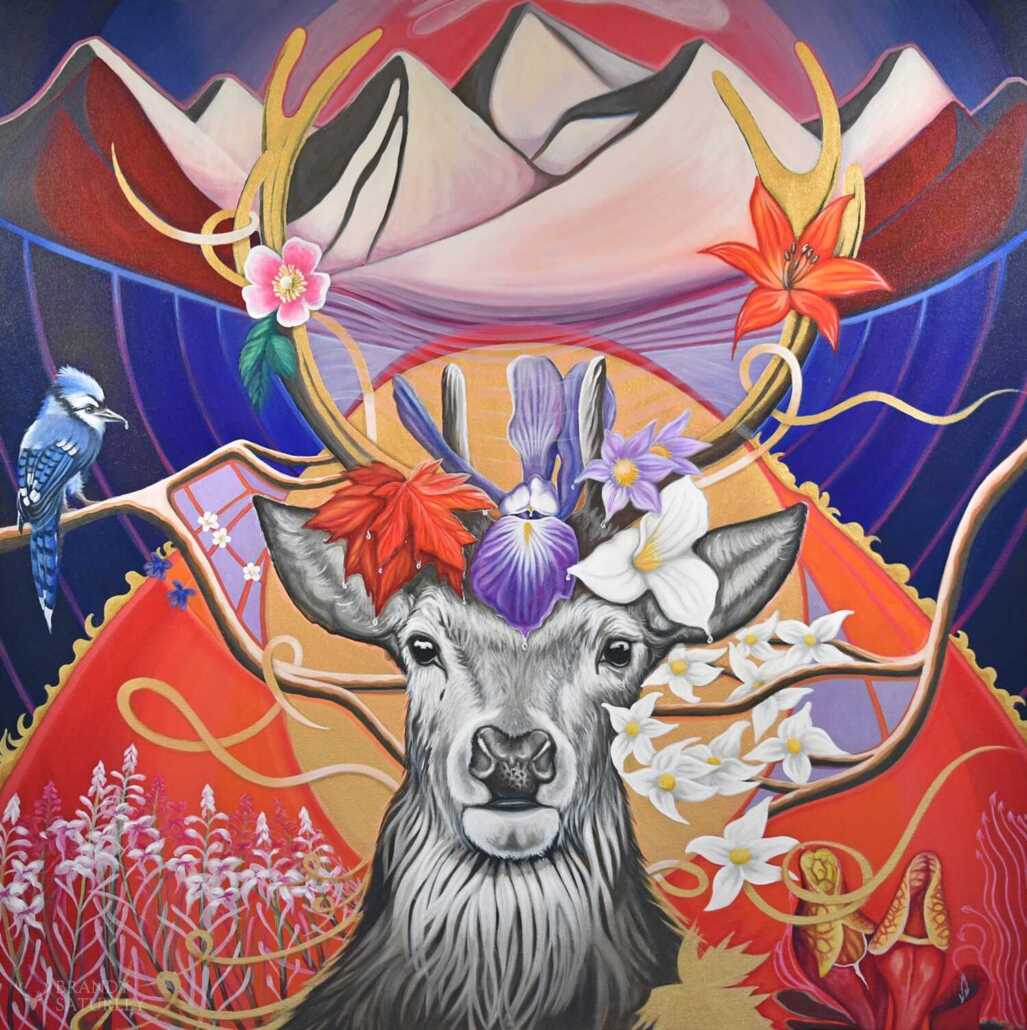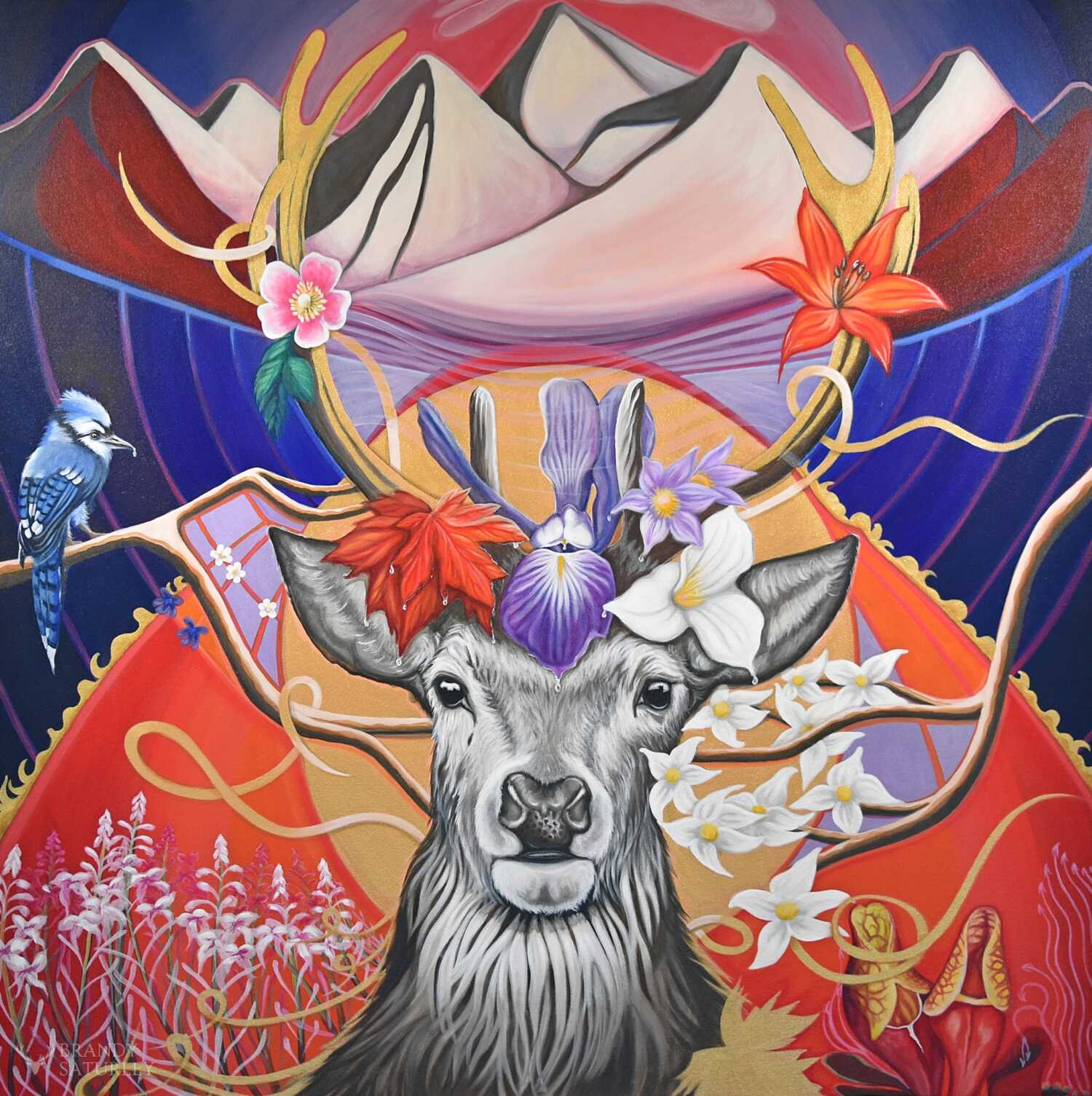 8. Kissed, 2013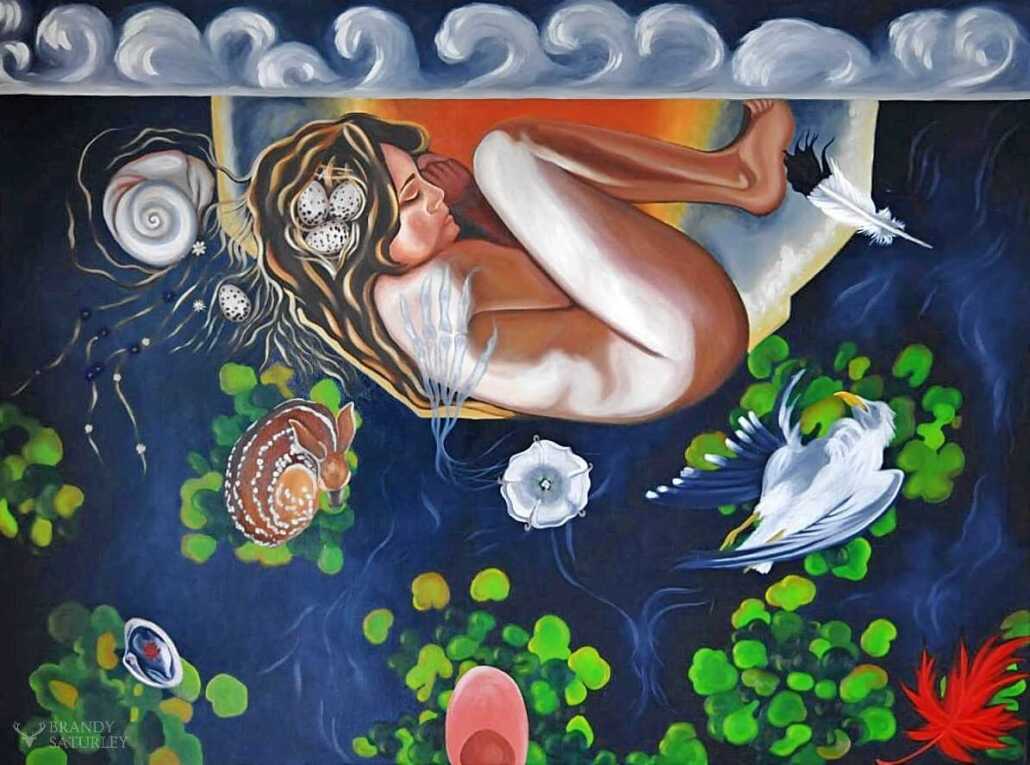 9. Dreaming in The Colours of Eh, 2014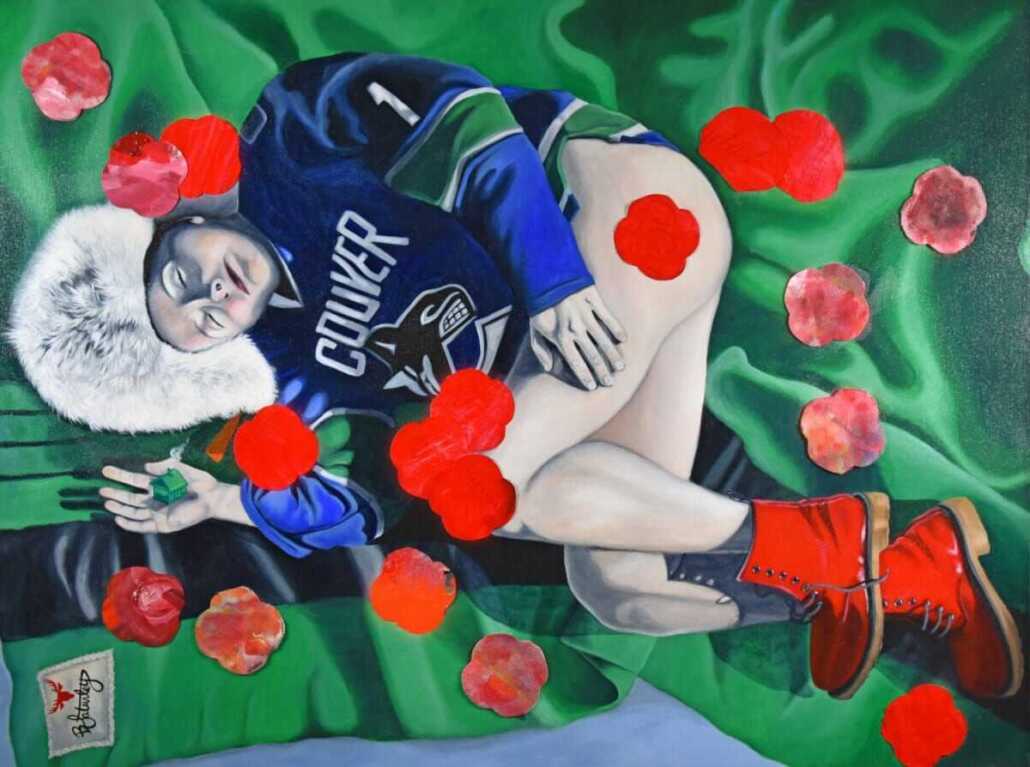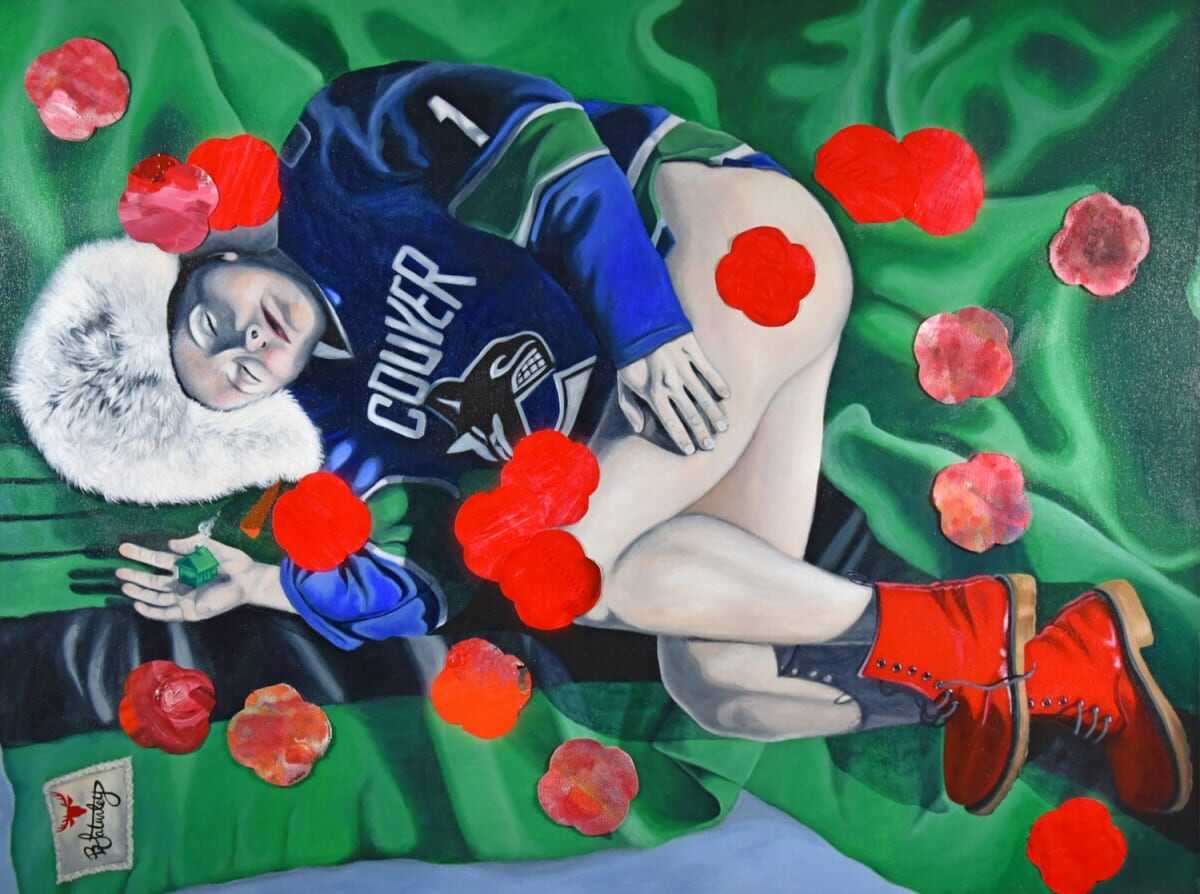 10. Empressed, 2016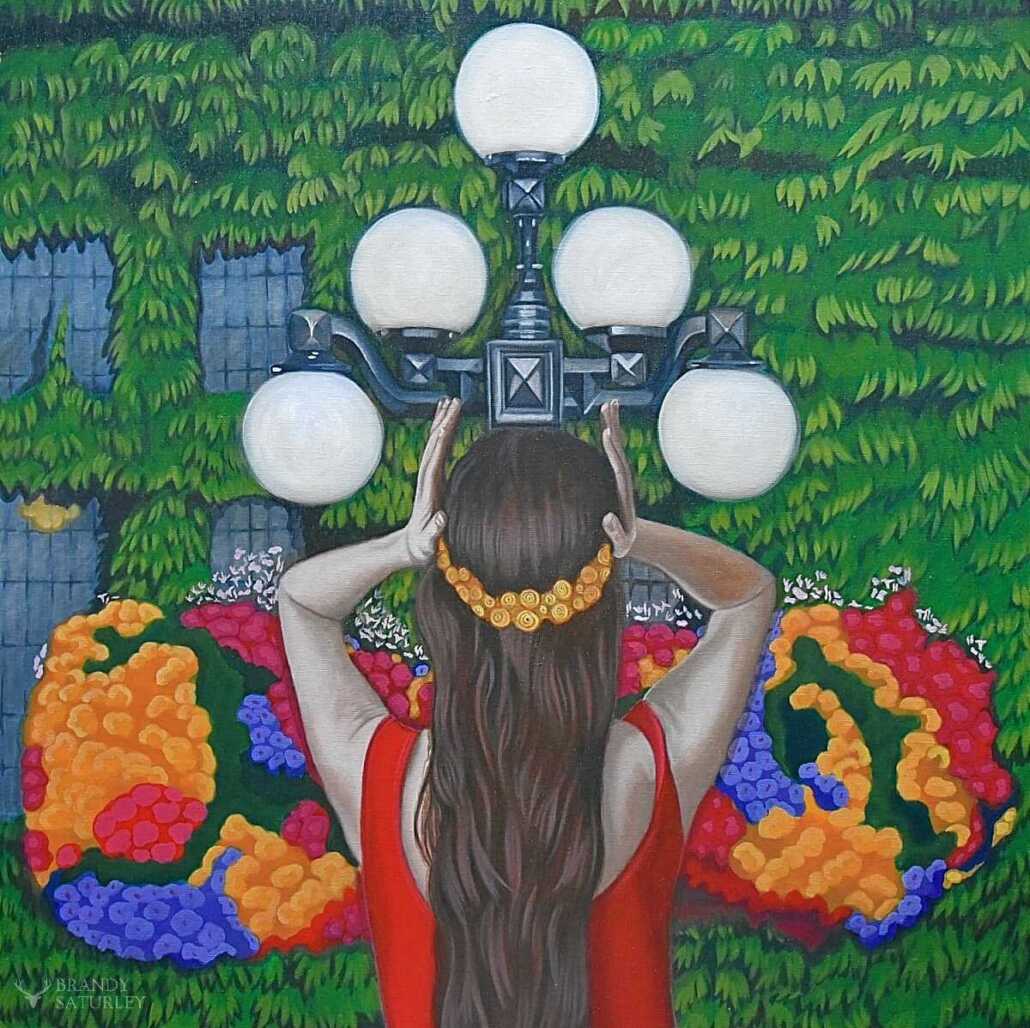 Love these colourful paintings? See more now.
Sincerely Yours,
https://www.brandysaturley.com/wp-content/uploads/2021/03/springpaintings_stag.jpg
1505
1500
Brandy Saturley
https://www.brandysaturley.com/wp-content/uploads/2020/10/brandysaturley_logo.png
Brandy Saturley
2021-03-25 11:55:35
2021-03-25 11:55:35
Spring Paintings