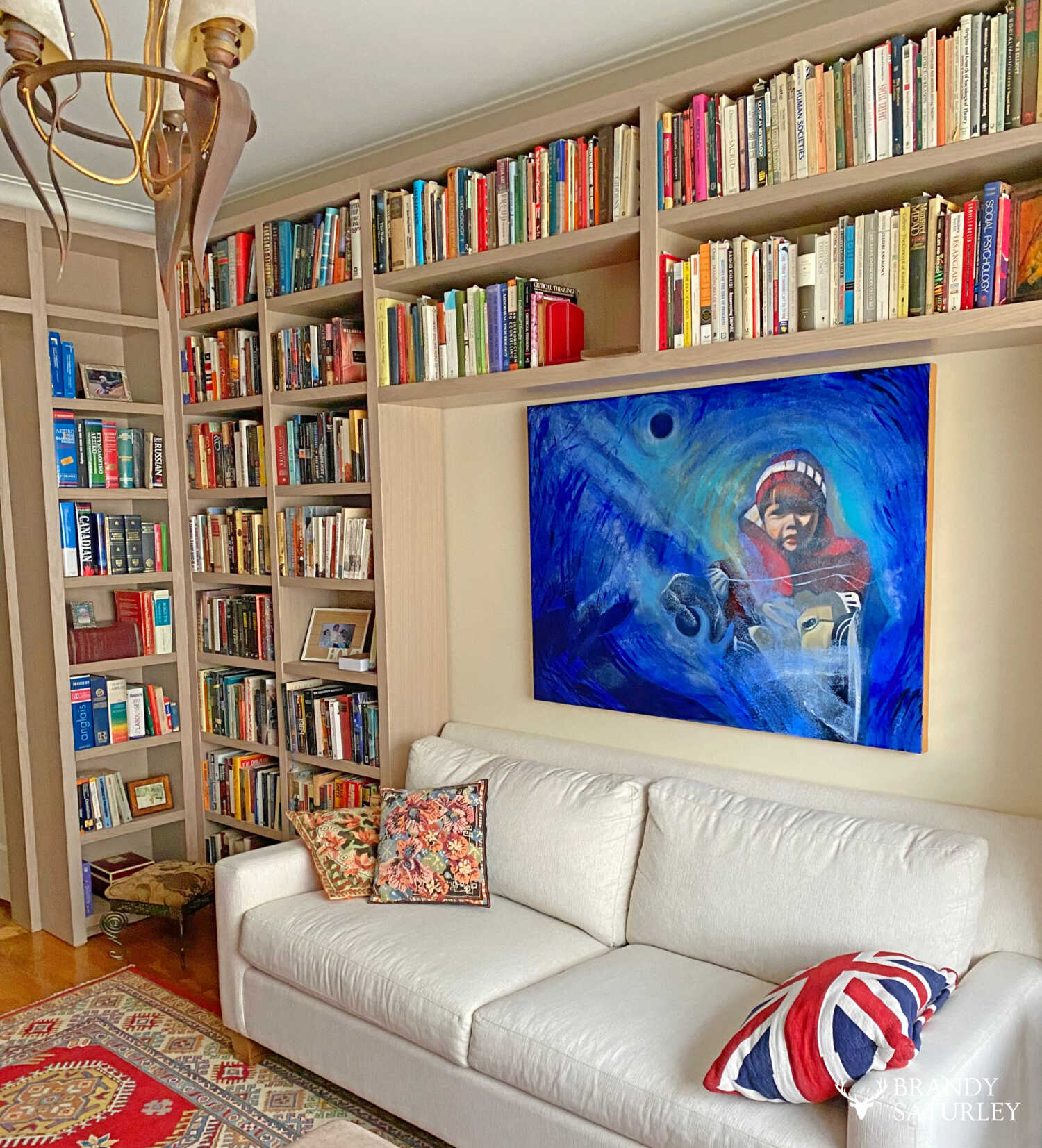 Peek Inside: The Reality of Art in Homes
You may have seen the photos in your favourite interior design magazine or on artist and art gallery websites, photos of paintings hanging in perfectly paired environments. The reality of art in collector homes is often VERY different than what magazines present. The paintings of Canadian Artist Brandy Saturley hang in some pretty eclectic and remarkable interiors. Art in homes and corporate collections across the country. Sometimes clients like to share where they have installed their new art purchase, and we love getting the opportunity to peek inside a clients home or office.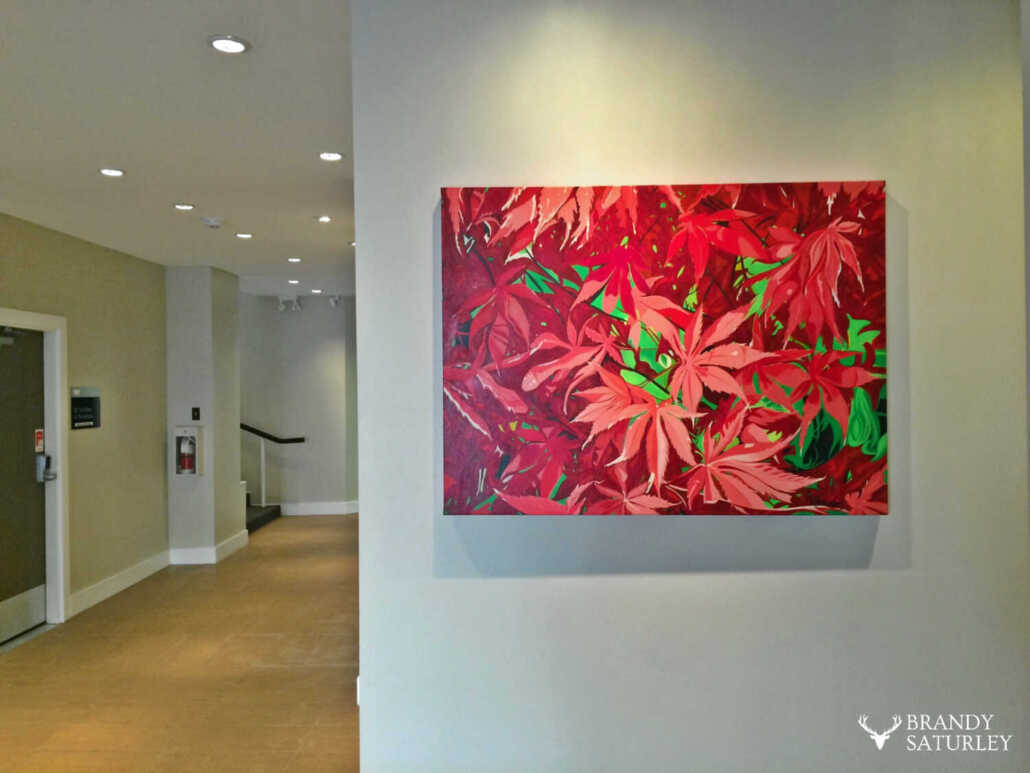 Buying art online can be a daunting process, but it doesn't have to be, thanks to technology it is easier than ever to get a sense of how the work will look in your space. Simply by taking a photo with your digital device, and emailing it to us with wall dimensions, we can superimpose the artwork on your wall, virtually. This will give you an accurate sense of how the art will 'fit' in the space you have available. Different clients have different needs and personal tastes, some prefer to match the couch or choose a piece that pops with their wall colour. Other art collectors want a piece that blends into a space, or fits on a salon style wall. (numerous paintings of varied sizes hanging on a wall randomly)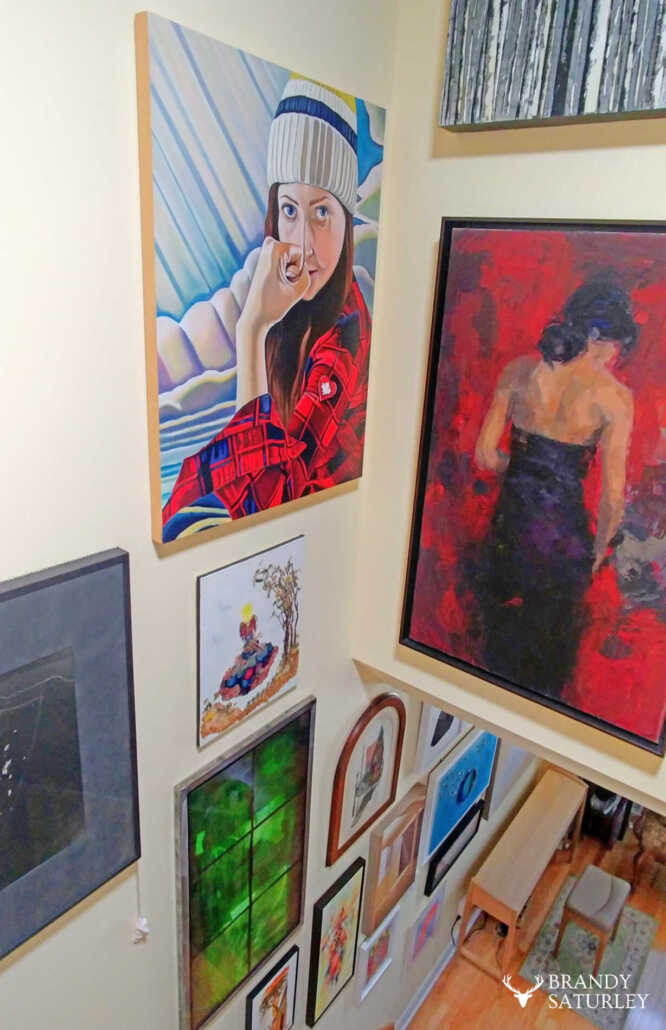 Many art collectors who buy the paintings of Brandy Saturley, buy what they love, and do not worry about how a piece will fit into their space. These are adventurous art lovers who tend to change the couch or wall colour, to go with the art. There is also the opportunity to commission the Artist to create something custom made for your home. Whatever your preference, it is always nice to see how other people hang their art and decorate their interiors. A bit of art collecting voyeurism here, we hope you will enjoy. Perhaps they will inspire you, or even take the pressure off. Collecting Art is not about perfect, it's about what YOU love, what MOVES you, what REFLECTS your personal tastes. Buying Art should be fun, not hard work. Enjoy it! Here are a few more photos of collected paintings in homes and corporate offices across Canada.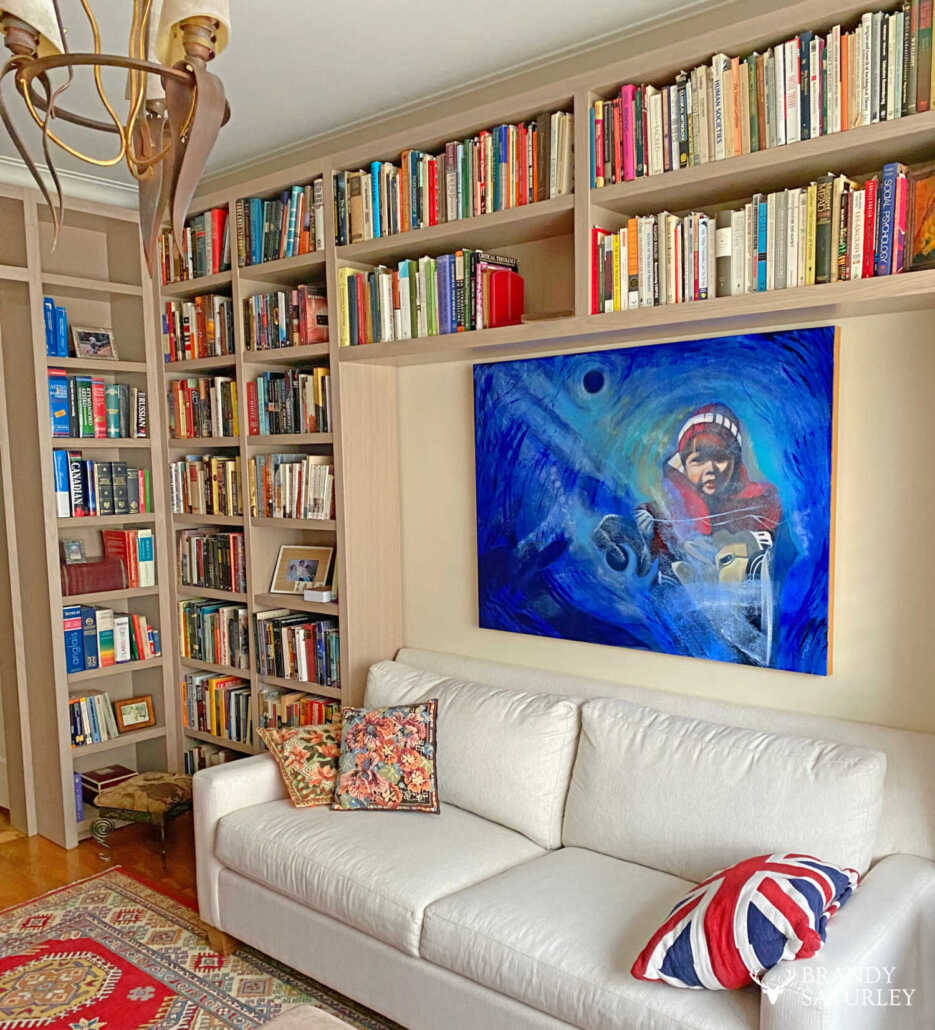 Why do we need art in our homes? in the most simple terms, because Art makes our homes more human. Amongst all of the machine-made items in our homes, it brings life to have something that is one-of-a-kind and made with human hands in the most intimate of ways. Even if you never meet the artist in person, seeing the fingerprints, brush strokes or marks on the work serves as a reminder of the person behind the work of art.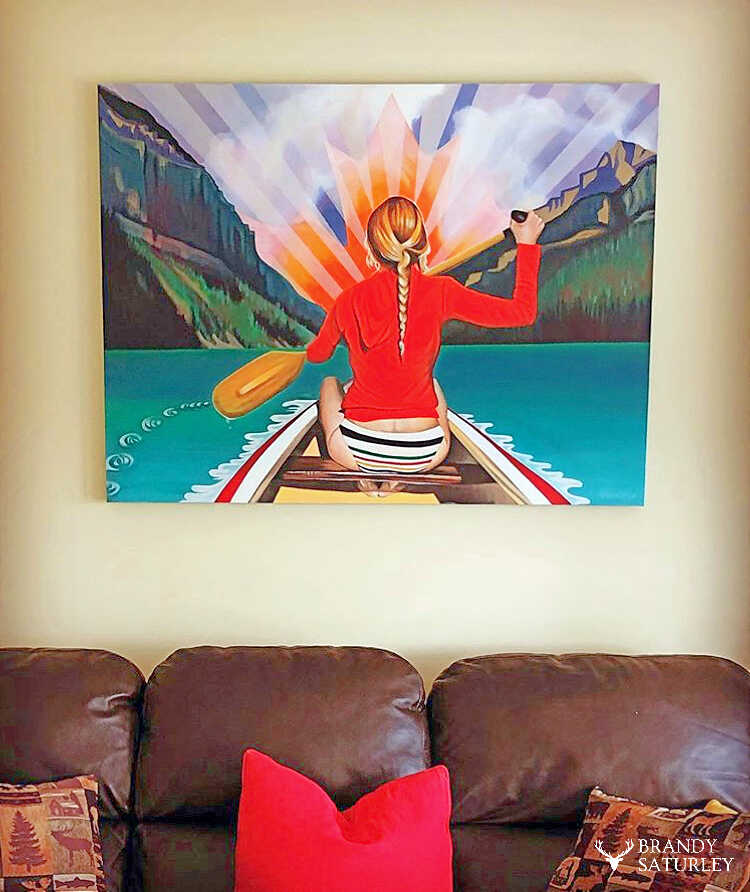 In simple terms, Art adds beauty, pause, décor, style, energy, a story, and value. Art is an investment in good health, culture, and your home or business.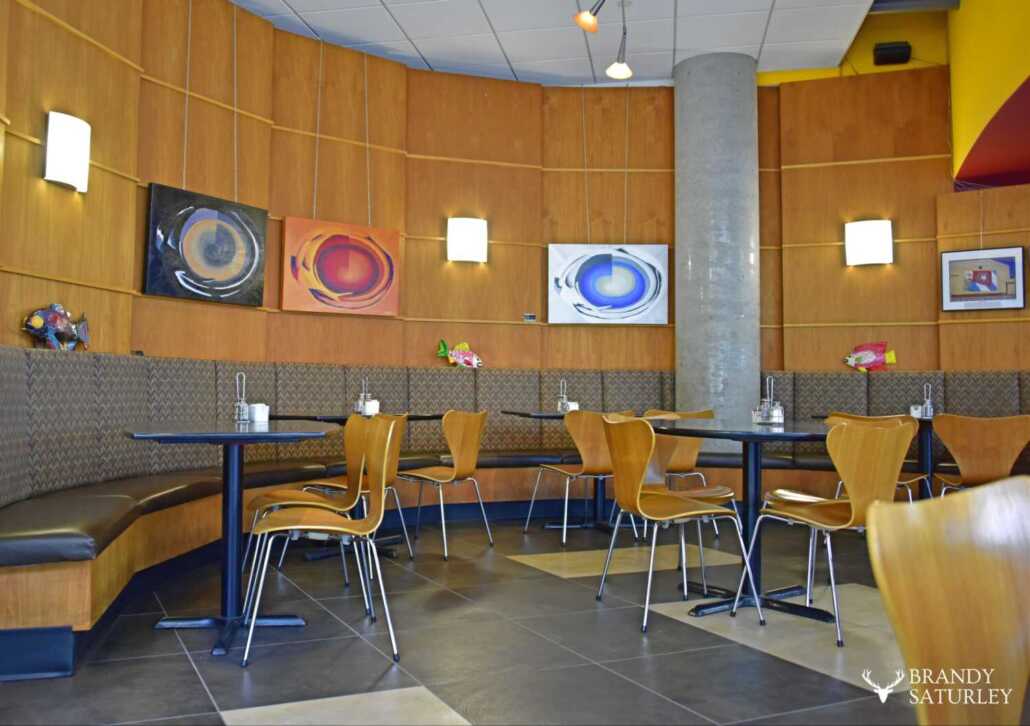 For me, the most important thing art adds is an inception point for future conversations. A well-crafted piece of art offers a starting point for conversation, a reflection of one's tastes, and escape. Original art on your wall offers a vacation from reality and the stresses of the day.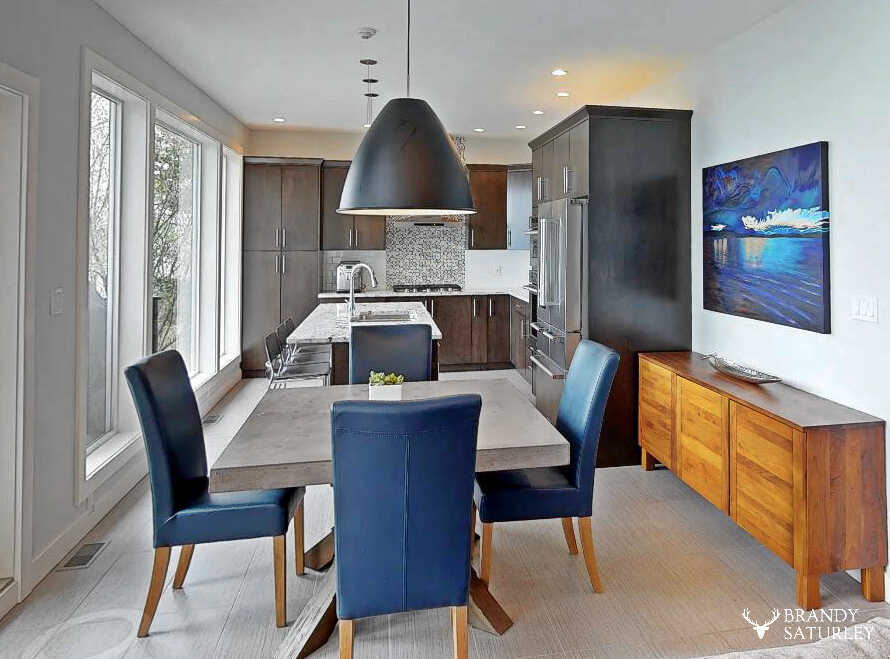 When you cannot get outside, or take that vacation, Art provides a place for your mind to escape.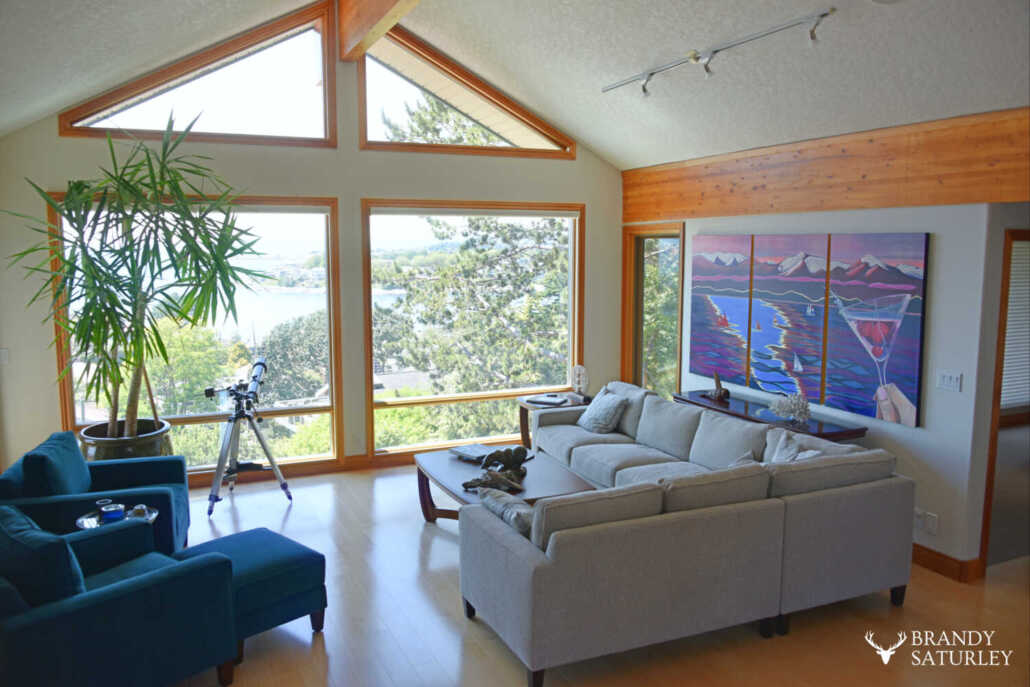 Art helps sell a home.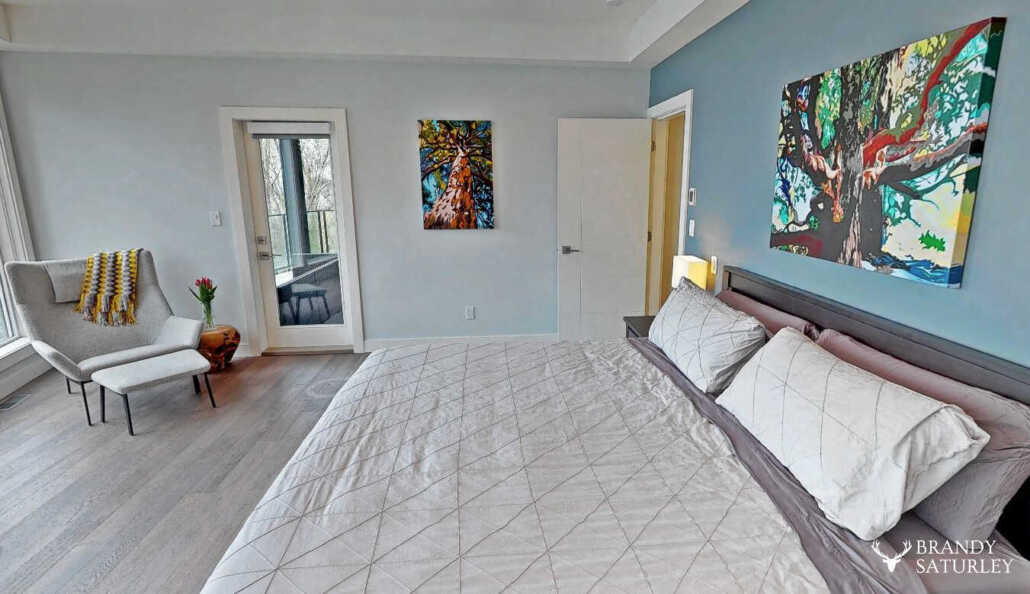 Art reflects YOU.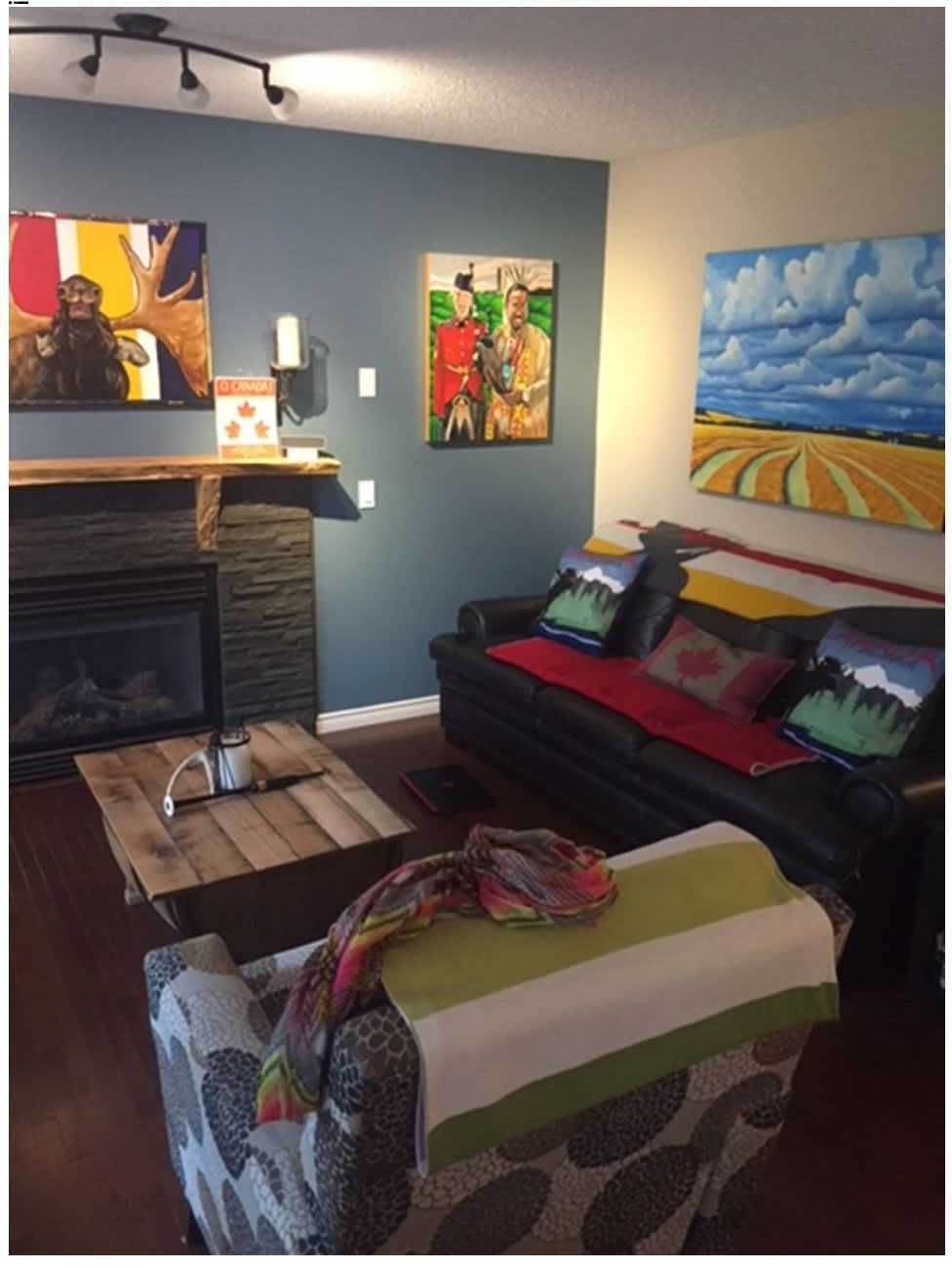 Art offers a moment of meditation, a place where your mind can wander and rejuvenate.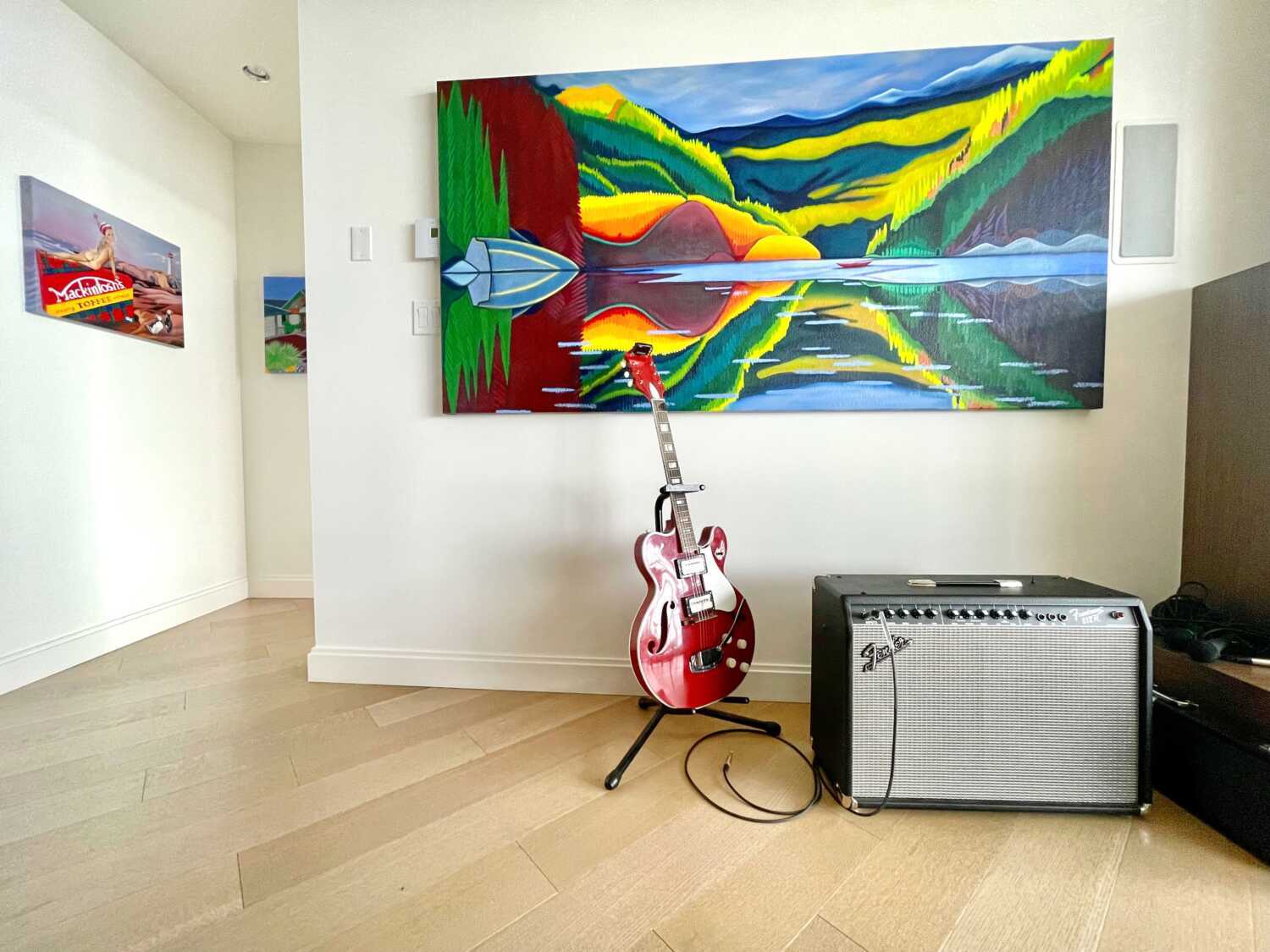 See more paintings by Canadian Artist Brandy Saturley
https://www.brandysaturley.com/wp-content/uploads/2021/07/study_art_books.jpg
1653
1500
Brandy Saturley
https://www.brandysaturley.com/wp-content/uploads/2020/10/brandysaturley_logo.png
Brandy Saturley
2021-07-20 10:48:11
2022-09-30 15:37:40
Art in Homes