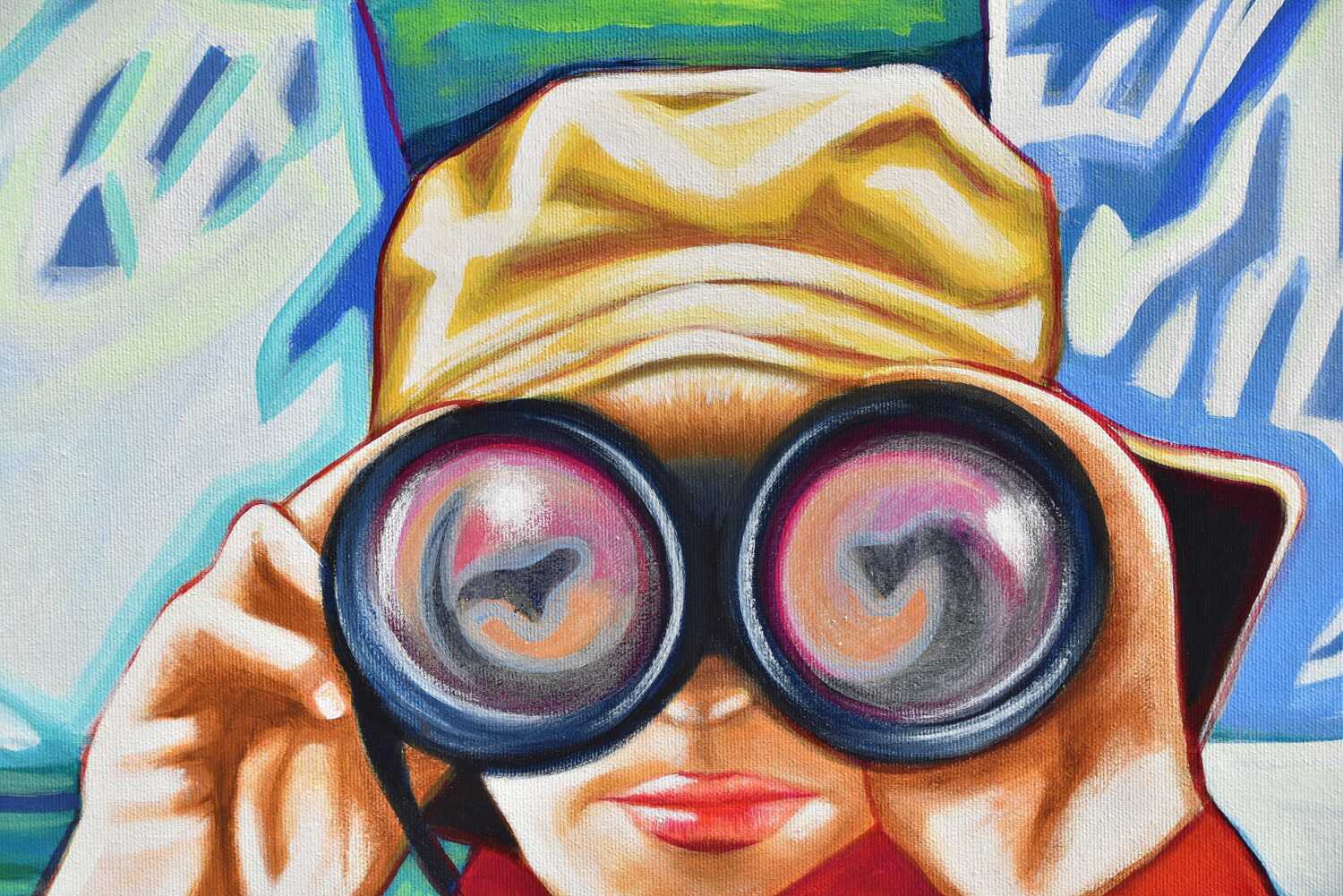 Where can you see the paintings of Brandy Saturley in person?
While the Canadian art world follows a schedule like that of educational institutions, with summer vacation allowing for travel and serious shows in the fall season, I believe that summer is the perfect time to plan an in-person art discovery. Despite being busy painting all year round, I often organize my summer vacation and travel around art destinations, seeking the opportunity to see art I have discovered online up close and personal. I always say that if you love a painting online, you will only love it more in person. The live and three-dimensional experience, with unique details and textures, allows you to immerse yourself fully in the artwork. You can even smell the painting and sometimes even spot the artist's fingerprints—nothing compares to that special feeling. I enjoy visiting both art museums and commercial galleries. Museums provide me with the opportunity to study the masters, while galleries allow me to view the work of my contemporaries. This summer, you can see my paintings in person at some stunning mountain locations, as well as on Vancouver Island. Here are three places where you can view my work on canvas this summer.
In Banff, Alberta, Canada – Brandy Saturley at Willock & Sax Gallery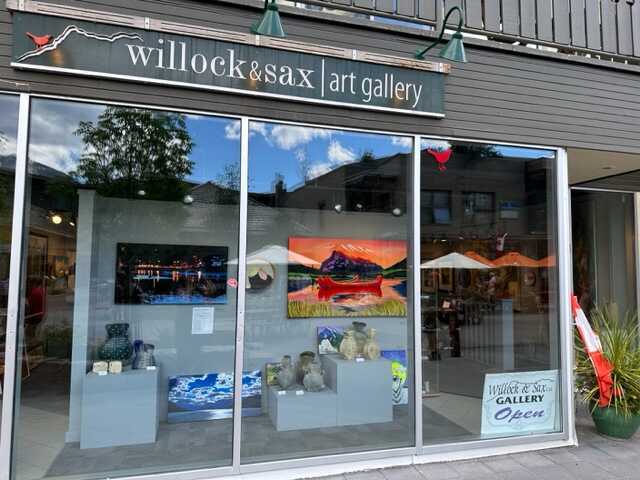 Ranked as number one of 15 best places to visit in Canada by Lonely Planet, the town of Banff is nestled high in the Canadian Rockies within Banff National Park. Originally "Siding 29" on the Canadian Pacific Railway, the Banff townsite has attracted visitors from around the world since its very inception. Flanked on all sides by towering mountains dominated by Mt. Rundle and Cascade Mountains, the townsite is alive with adventure and opportunities to experience wonder. The vibrant streets of downtown are lined with top-class restaurants, bars and shops, as well as a number of incredible art galleries and museums. The Banff townsite is small, easy to get around by walking or cycling, and has a convenient public transit system. With a diverse range of activities for all ages, abilities and interests, every season here is sure to inspire unforgettable experiences. The Whyte Museum is a favourite destination for art and culture when I am in Banff, and I like to begin here and get the feel of the place before venturing out. You will find a selection of my paintings of Rocky Mountain landscapes and Polar Bear Kings at Willock & Sax Gallery on Bear Street. A hidden gem that is more removed from Banff Town, but accessible via a short hike up the side of a mountain (about 18 minutes from downtown) you will find the Banff Centre and the Walter Phillips Gallery. Walter Phillips Gallery is exclusively committed to the production, presentation, collection and analysis of contemporary art and curatorial practice. For contemporary artists, particularly those engaged in alternative forms of practice, Walter Phillips Gallery remains an essential and principal site where art is presented to an audience for critical reception. The gallery displays and collects works in various mediums such as painting, drawing, printmaking, sculpture, ceramics, textiles, photography, and new media. The gallery is open Wednesday to Saturday, from 12:30 PM to 5:00 PM—please check the website for current opening hours.
In Whistler, British Columbia, Canada – Brandy Saturley at Adele Campbell Fine Art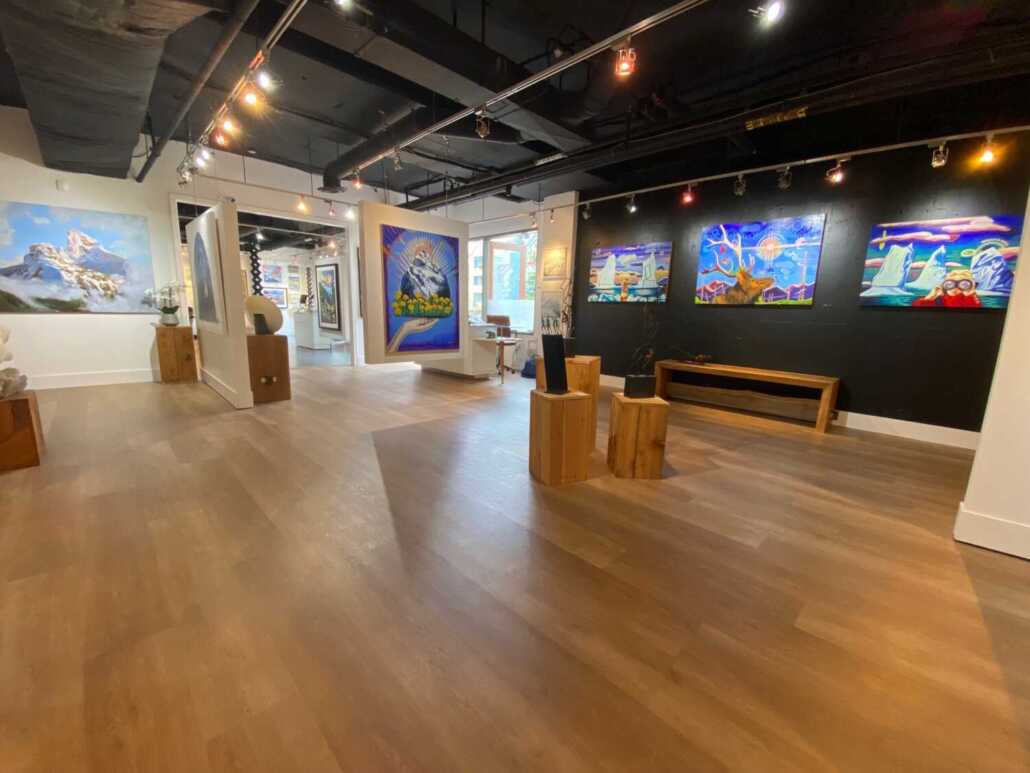 Ranked as the fifth best place to visit in Canada , by Lonely Planet, Whistler is globally renowned as the best ski destination in Canada and one of the best in the world. However, it's also a destination for art. Whistler is a town located north of Vancouver, British Columbia, and it is home to Whistler Blackcomb, one of the largest ski resorts in North America. In addition to skiing and snowboarding, the area offers activities such as snowshoeing, tobogganing, and ski jumping at the Olympic Park, which was a venue for the 2010 Vancouver Winter Olympics. The hub of Whistler is a compact, chalet-style pedestrian village situated at the base of Whistler and Blackcomb mountains. The architecturally stunning Audain Art Museum is a favourite art and culture destination when I am visiting Whistler, and a great place to begin your Whistler art discovery. The Audain Art Museum's Permanent Collection of nearly 200 works of art is a visual journey through the history of art from coastal British Columbia. Spanning from the 18th century to present day, the Collection contains one of the world's finest collections of Northwest Coast First Nations masks; a large collection of works by Emily Carr, encompassing all periods of her artistic career; as well as art by important post-war modernists such as E.J. Hughes, Gordon Smith and Jack Shadbolt. In addition to these historical works, the Collection showcases art by internationally renowned, contemporary British Columbia artists including Jeff Wall, Dana Claxton, Marianne Nicolson, Rodney Graham and Stan Douglas, among others. After you finish your tour at the Audain, head over to Adele Campbell Fine Art in the concourse at the Westin Hotel Whistler. The gallery presents a number of Saturley's paintings telling visual stories on canvas featuring people and wildlife in Canadian landscapes, including a few of her signature polar bear stories.
On Vancouver Island, in Saturley's North Saanich home studio (by appointment only) after selecting work online you can see the paintings in person.
Ranked as the fourth best place to visit in Canada, by Lonely Planet, Vancouver Island has been voted the best destination for nature lovers—and I can certainly confirm that. In recent years, the island has gained international attention through notable visitors like Meghan Markle and Prince Harry, who made North Saanich their temporary escape during the pandemic. Vancouver Island is also home to celebrities such as Pamela Anderson and Kim Cattrall, who recently spoke about her love for the island on the Kelly and Mark show in New York. Vancouver Island can be considered the Maui of Canada, offering a diverse range of activities from skiing to surfing, all within a few hours' drive of each other. The island's mild and moist climate nurtures old-growth forests of cedar and sequoia, as well as beautiful beaches on every side. We have cougars, bears, and even elk here on the island, and it's not uncommon to catch a glimpse of Orca whales from our beaches. Vancouver Island is truly a nature lover's dream and an excellent place to relax and rejuvenate your soul. To gain an understanding of BC art and culture, the Royal BC Museum is the ideal starting point. Following that, the Greater Victoria Art Gallery stands out as the prominent public gallery. In Sidney, close to North Saanich, you will find the Sidney Museum, a hidden gem that hosts eclectic shows larger than its small space. For over 30 years, the most unique destination for contemporary art lovers has been the Sooke Fine Arts Show. Every year for two weeks in July, the show takes place in a converted skating arena, transformed into a commercial art gallery offering art for sale. The show features a pianist and a number of artist demonstrations. Although it's about a 45-minute drive from Victoria, the trip is well worth it as it offers an authentic representation of what contemporary West Coast Canadian artists, who are 'Islanders,' are creating.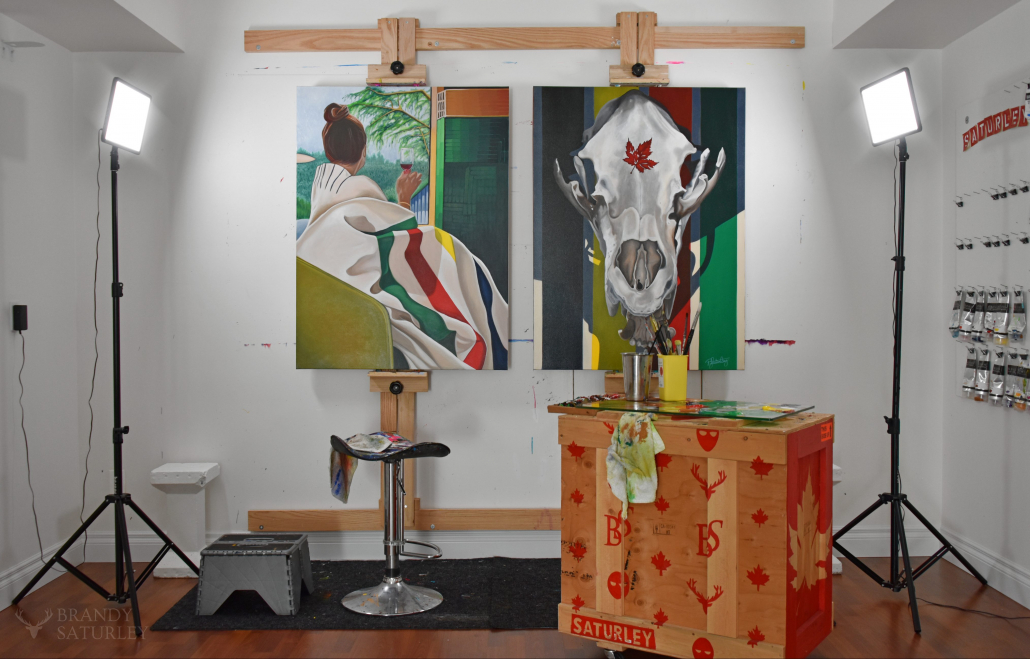 In my North Saanich studio, I do offer the opportunity for serious buyers, curators and press to visit my studio by appointment. Many of the available paintings found on my website, can be viewed privately in my studio and my business manager, Robert, is happy to show you the paintings you select online, in person. After you select the paintings you would like to buy, you can schedule an appointment to view with Robert directly. 
https://www.brandysaturley.com/wp-content/uploads/2021/07/NDZ_3151.jpg
1001
1500
Brandy Saturley
https://www.brandysaturley.com/wp-content/uploads/2020/10/brandysaturley_logo.png
Brandy Saturley
2023-07-11 11:01:49
2023-07-13 09:58:00
See Paintings in Person