Inside the Artist's Studio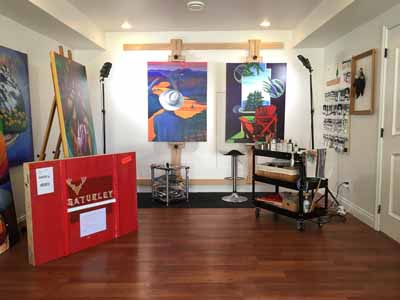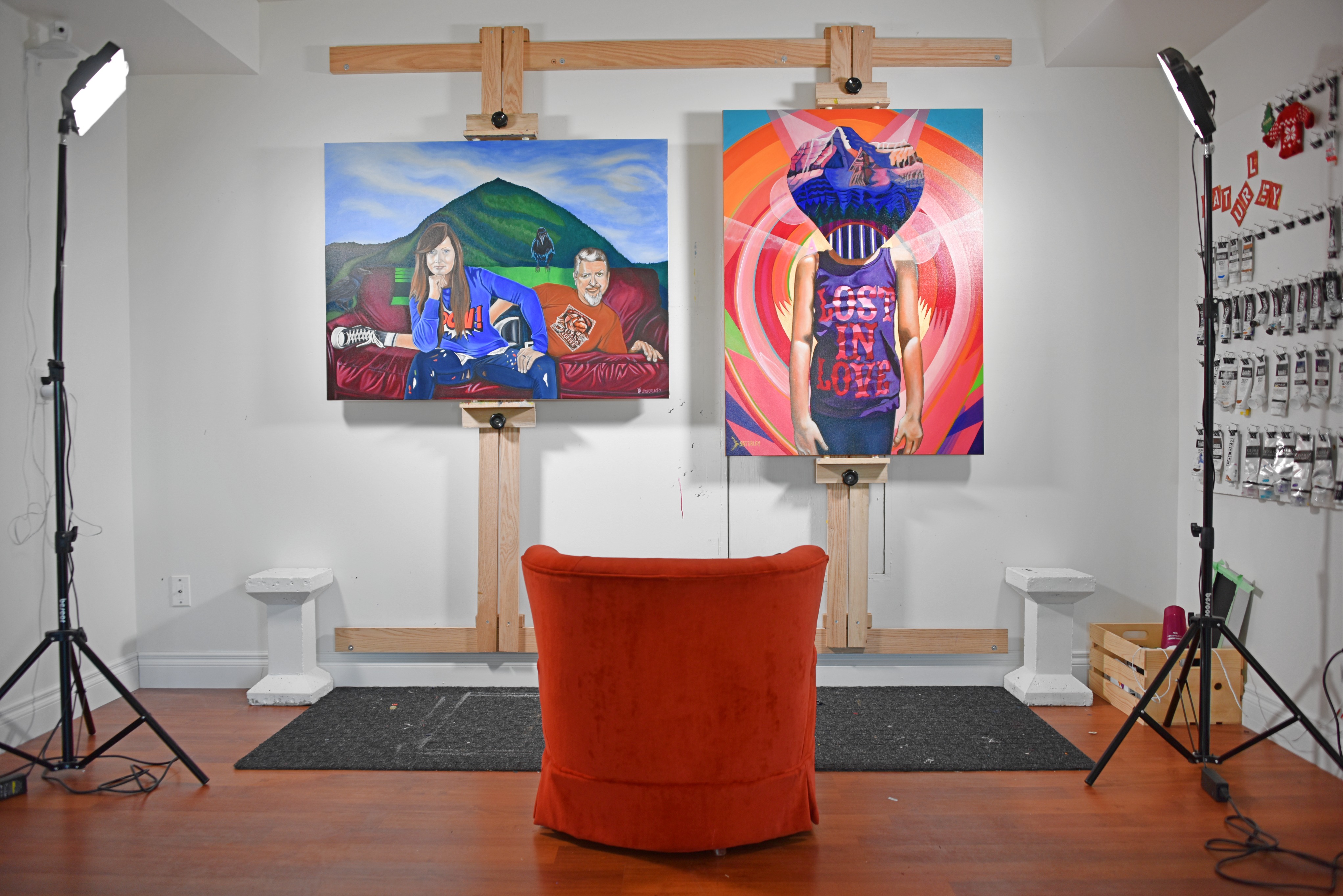 Behind the Scenes – Inside the Artist's Studio
It has been said that inside the artist's studio "is central to an artist's myth and the way that we come to understand a work of art and its meaning in society", though rarely do many have a chance to visit these creative havens where the artist works. They are places typically reserved for artists to create, serious art collectors to view the work privately, and curators to visit and consider works for future art exhibitions.
I recall watching a film, shot in 1949, showing Picasso working in his studio, always ahead of his time, this was the first time many of us had the chance to experience the Artist's process of creation. In 1965, the next coming of Picasso, as channeled through the famous NYC art star, Andy Warhol, gave the public a peak inside his life and studio unlike any before, recording the most mundane parts of his life, becoming art himself.
Thanks to the Internet, and social media platforms like Instagram & Facebook, many artists have taken to posting photos and video showing behind the scenes snippets from their studios. Not unlike the 'making of' and behind the scenes footage from film sets, the fans are fascinated with learning how things are made, it's a peek behind the velvet curtain, and I don't think it is going to vanish anytime soon. These sneak peeks inside an artist's process offer more information about how much work goes into making art. It is sometimes challenging to impart on viewers how much goes on in a professional artist's studio. The studio contains tools, collected items, memories, materials, and things to set the tone such as music, photographs, books and even films. The studio contains all the materials collected on journeys, mental and physical. All experiences are filtered down to ideas here, and it's true what they say, that once an Artist falls in love with you that you can never die. The experiences, words, gestures, relationships an Artist has, bleed their way into their art. Here are a few 'behind the scenes' photos and a snippet of video – welcome to my office, my haven, welcome to my world.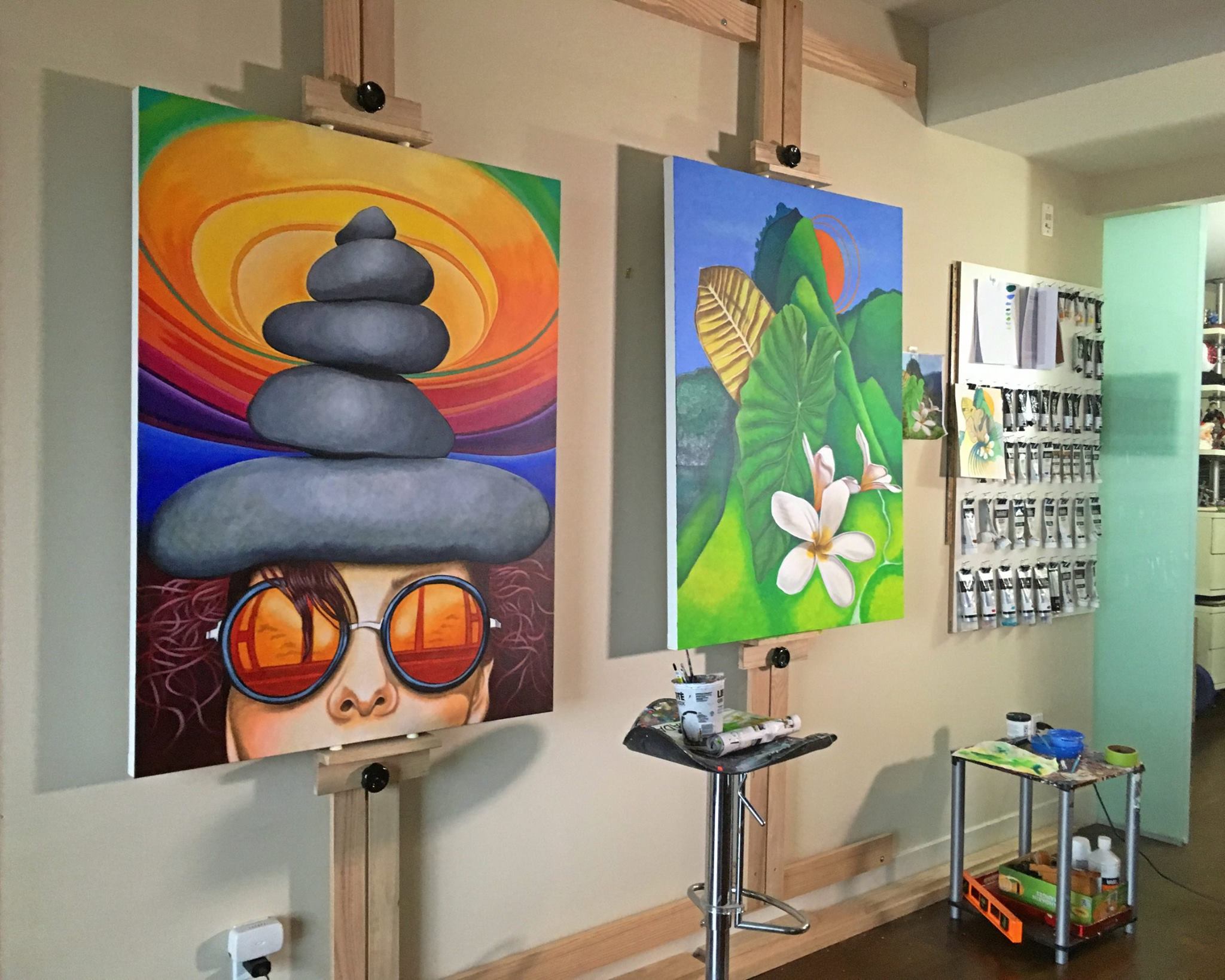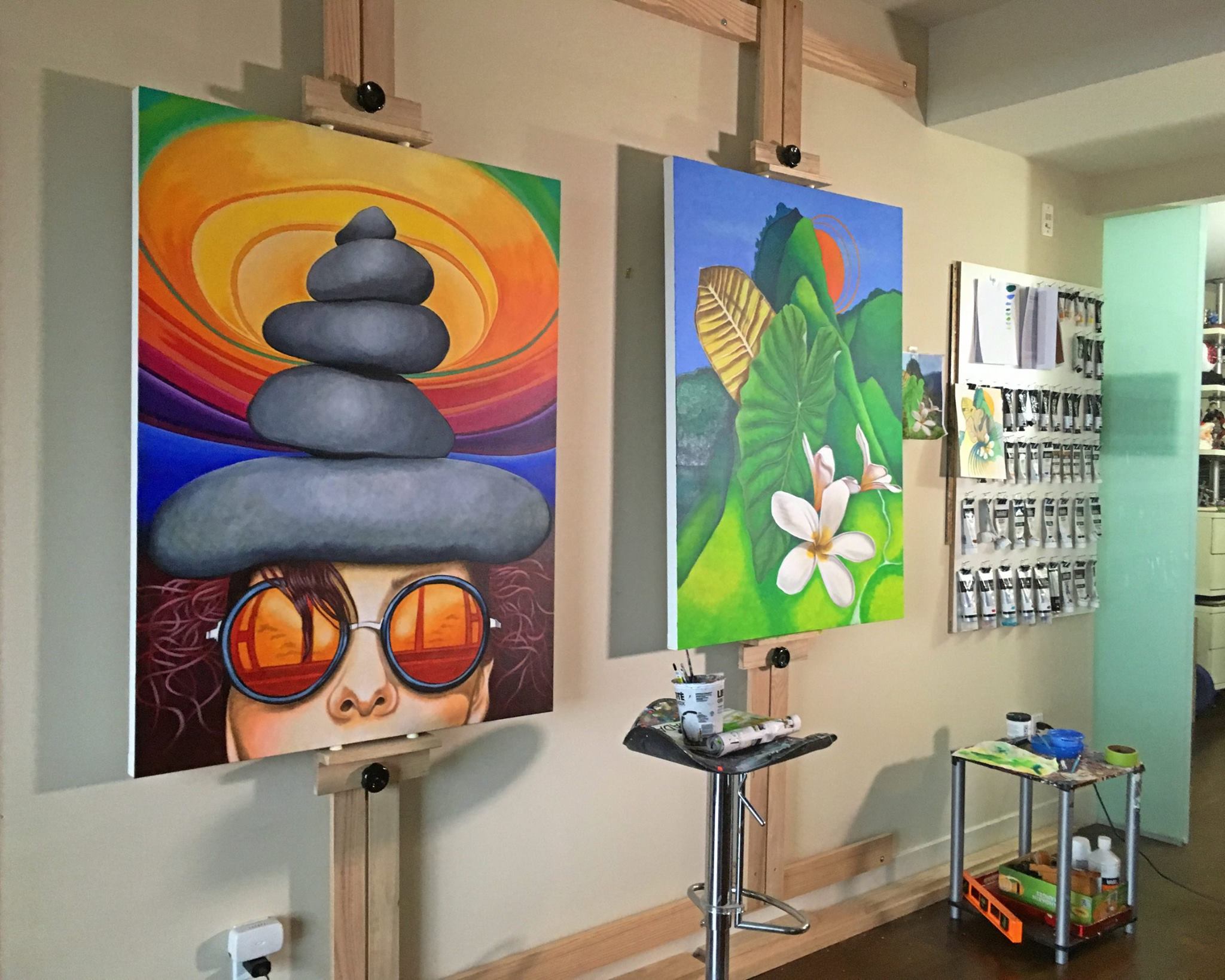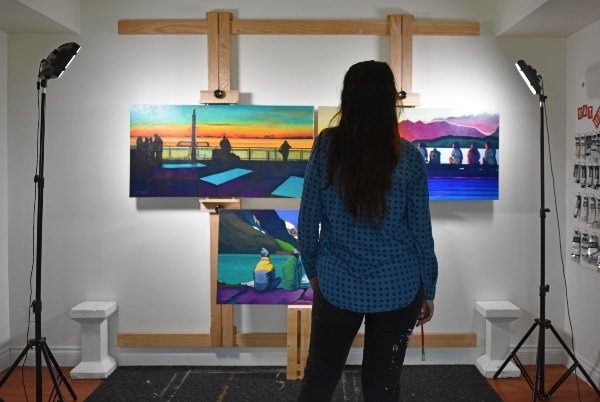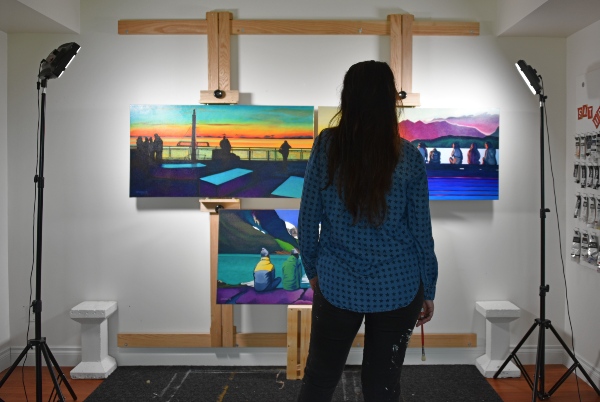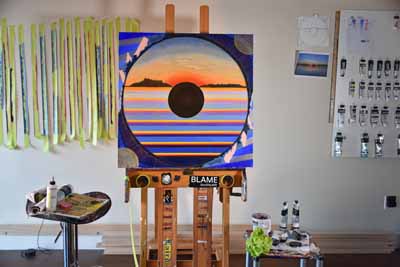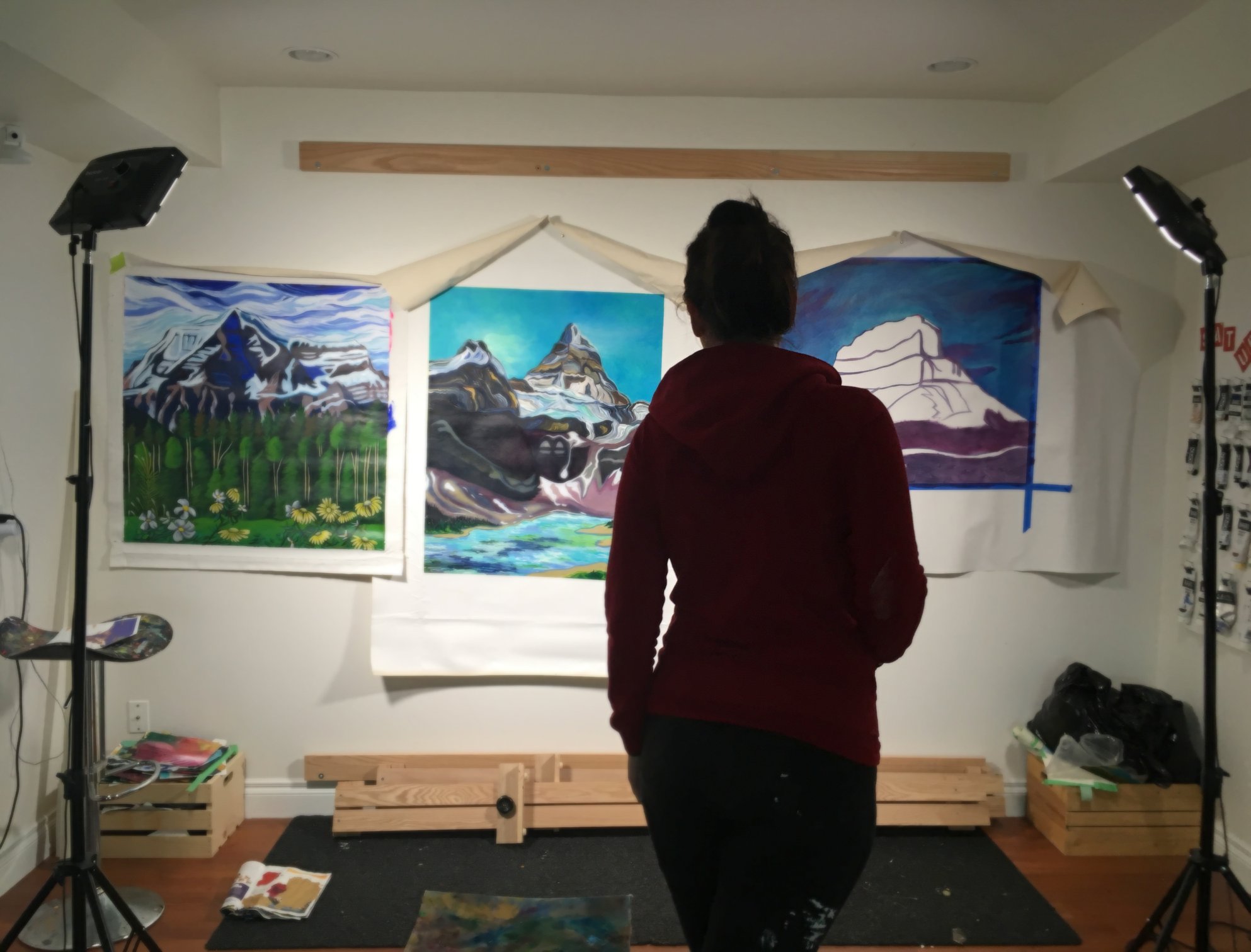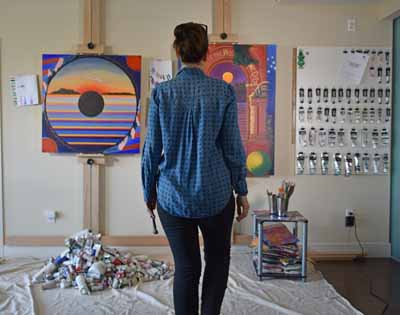 Follow along on Instagram @iconiccanuck
https://www.brandysaturley.com/wp-content/uploads/2018/07/IMG_3451.jpg
300
400
am-330
https://www.brandysaturley.com/wp-content/uploads/2020/10/brandysaturley_logo.png
am-330
2018-07-11 16:10:15
2022-04-21 15:38:32
Inside the Artist's Studio