Celebrating National Truth and Reconciliation Day Through Indigenous Artistry
In Canada, National Truth and Reconciliation Day, observed on September 30th, holds profound significance as a day of remembrance, reflection, and commitment to healing. Established to honor the survivors of the residential school system and commemorate those who did not return home, this day invites Canadians to engage in dialogue, education, and acts of reconciliation. One powerful way to celebrate this day is through the appreciation of Indigenous art, which often serves as a vehicle for storytelling, cultural expression, and resilience. We are highlighting eight Indigenous Canadian artists, each with a distinctive voice, in celebration of their remarkable works and contributions to Canadian culture and Art.
Kent Monkman, a renowned Cree artist, challenges historical narratives through his provocative and thought-provoking paintings. His art, often depicting the complexities of Indigenous experiences, prompts viewers to reconsider conventional perspectives.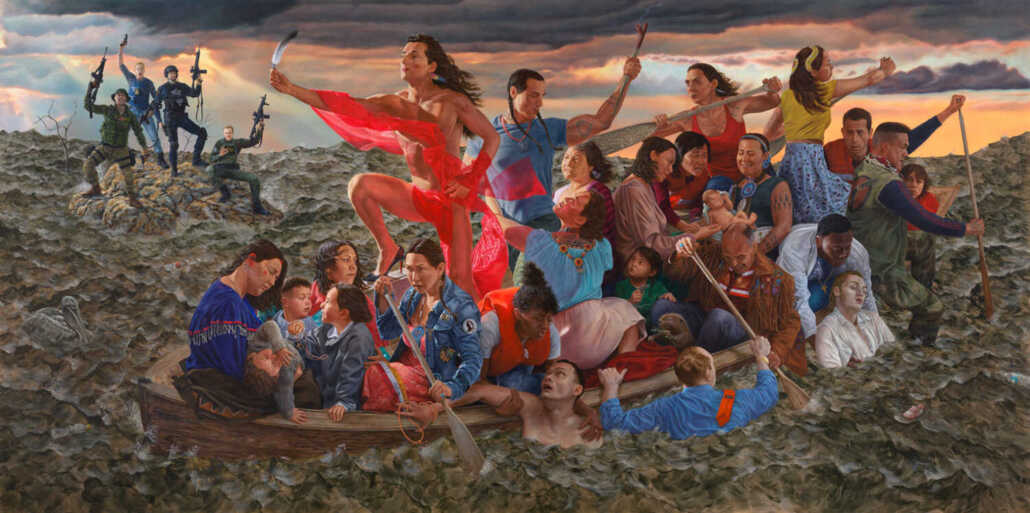 Norval Morrisseau, known as the "Picasso of the North," was a trailblazer in the Woodland School of Art. Through his vibrant and symbolic paintings, Morrisseau played a pivotal role in preserving and revitalizing Indigenous storytelling traditions. There is an important documentary available on YouTube detailing the fraud investigation into fake Morrisseau works, you can watch it now here. Thank you to Ritchie Sinclair for sharing this with us.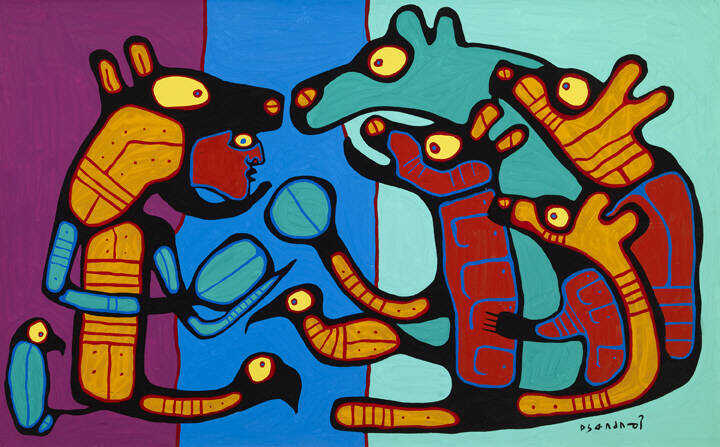 Rebecca Belmore, a multidisciplinary artist and member of the Lac Seul First Nation, uses her installations and performances to address issues of identity, place, and colonial history. Her work is a poignant commentary on the struggles faced by Indigenous communities.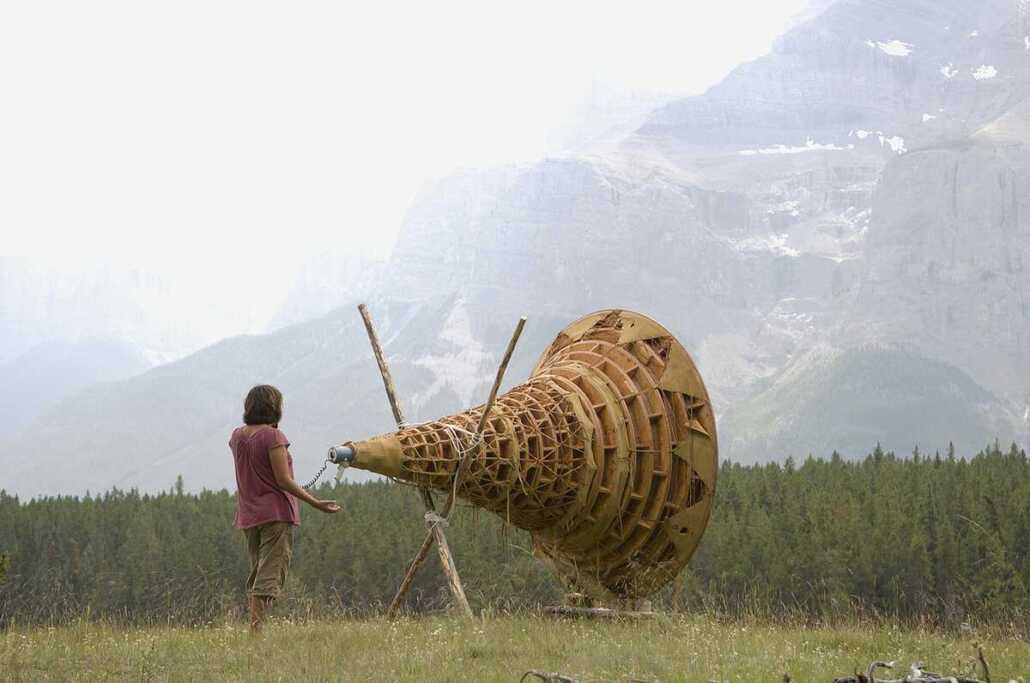 Carl Beam, the first Indigenous artist to have his work purchased by the National Gallery of Canada, fuses traditional and contemporary elements to explore cultural intersections and the impact of colonization.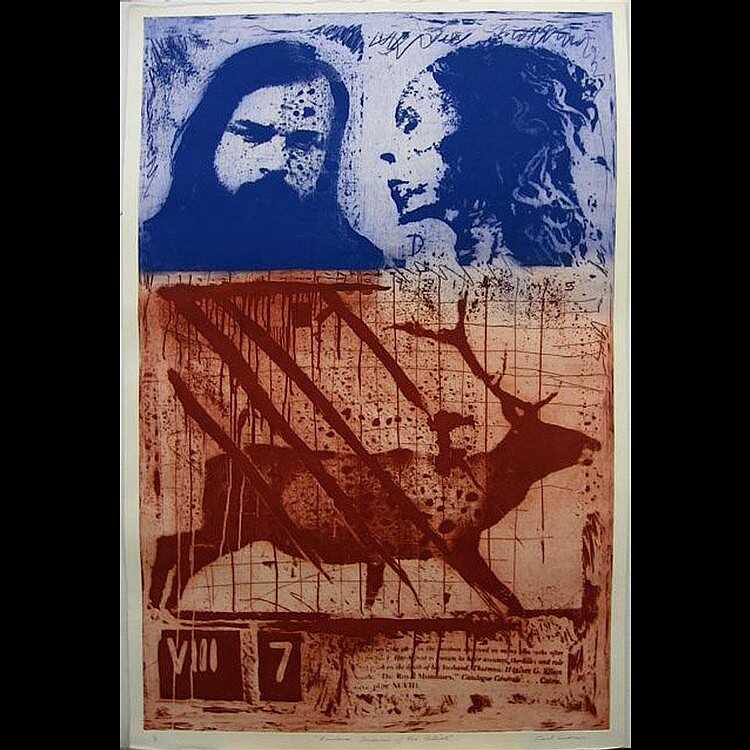 George Littlechild, a Plains Cree artist, employs bold colors and symbolism in his paintings to celebrate the strength and resilience of Indigenous peoples, while Brian Jungen transforms everyday objects into powerful statements about culture and consumerism.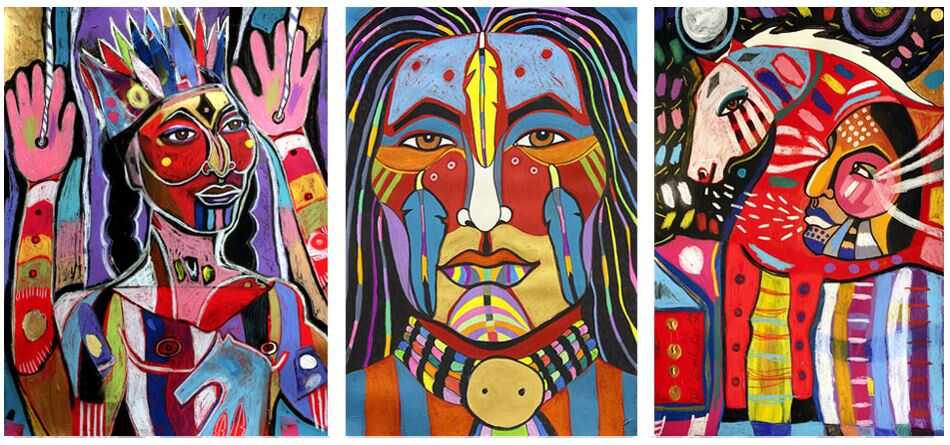 Christi Belcourt, a Métis visual artist, draws attention to environmental issues and Indigenous rights through her intricate and vibrant floral paintings. Jane Ash Poitras and Terry McCue further contribute to this rich tapestry of Indigenous artistry, each adding their unique perspectives and voices.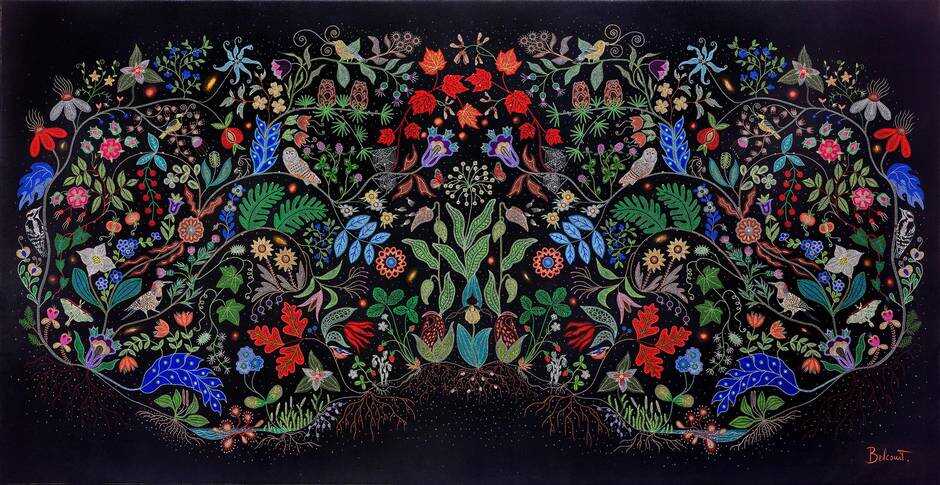 Jane Ash Poitras, a member of the Gordon First Nation, uses her art to explore the spiritual and cultural dimensions of Indigenous experiences. Her work often incorporates bold colors and abstract forms, inviting viewers to contemplate the interconnectedness of all things.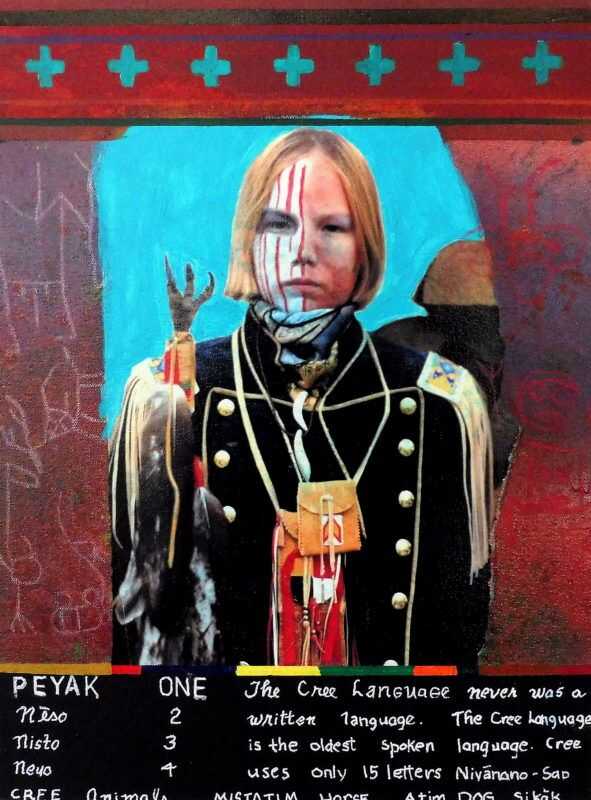 Terry McCue, a Métis artist, draws inspiration from his heritage to create paintings that reflect the beauty of nature and the resilience of Indigenous peoples. His work serves as a visual testament to the rich cultural tapestry of Canada's Indigenous communities.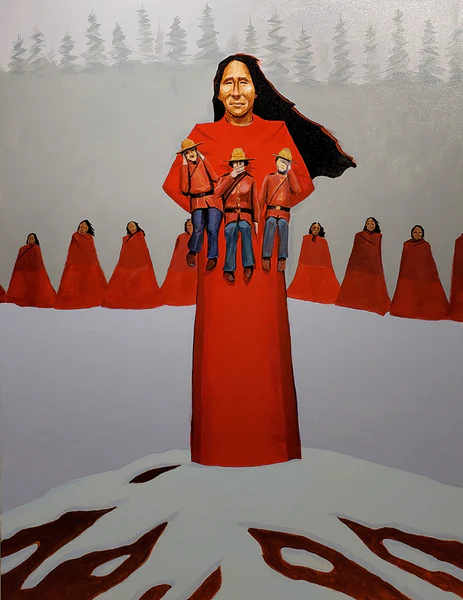 As we celebrate National Truth and Reconciliation Day, let us immerse ourselves in the narratives woven by these talented artists. Through their creations, we can gain deeper insights into the resilience, strength, and diverse cultures of Indigenous peoples, fostering a greater understanding and appreciation for the path towards reconciliation.
These are just a few of my favourite Indigenous Canadian Artists, during my childhood in the community of Sooke, located on the southern tip of Vancouver Island, I was immersed in the Coast Salish culture.
https://www.brandysaturley.com/wp-content/uploads/2023/06/48131_grande.webp
600
463
Brandy Saturley
https://www.brandysaturley.com/wp-content/uploads/2020/10/brandysaturley_logo.png
Brandy Saturley
2023-09-27 16:47:28
2023-09-28 09:13:16
Truth Reconciliation and Indigenous Artistry