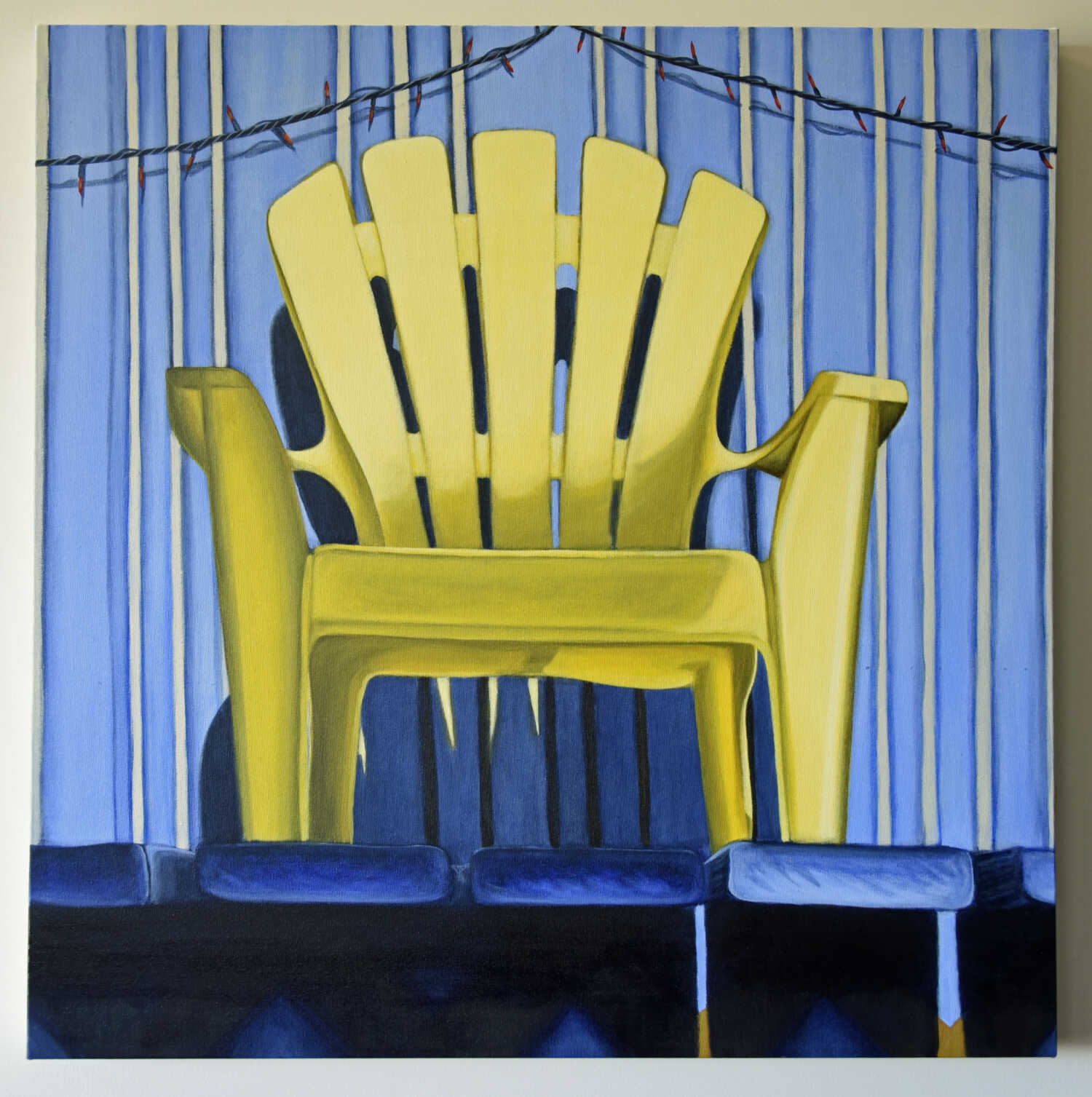 Art Show Near Me – Addressing Community Through Art
Brentwood Bay, BC – COMMUNITY a Group Art Show near me on Vancouver Island. Staying Creative Gallery is proud to present COMMUNITY, a group exhibition featuring local artists residing in and around the Saanich Peninsula and Greater Victoria. Artists of varied backgrounds and career stages present their thoughts on the theme of community. From collage to acrylic, oil and watercolour, from representational to abstract, this show will feature the artist perspective on their experience with communities in Canada. Featuring the work of 15 contemporary Canadian visual artists, this show brings a 'fresh' view and experience to the community of Brentwood Bay.
For this show I will be exhibiting a piece inspired by the community of Yellowknife, in the Northwest Territories of Canada.
In 2016, I spent the year travelling across Canada and into the Northern Territories. The purpose of my exploration was to absorb and interact with Canadians and cultures across the country as I built reference material for a body of work inspired by authentic 'Canadian' experiences, which would become known as my 'Pop Canadianisms'. These 'Pop Canadianisms' were presented in touring solo shows of my work in 2017. While travelling to and exploring these communities I was welcomed by artists in each area. I spent many days touring and learning about their communities. Time spent hiking, sketching, photographing and writing. This painting, 'Cottage Royalty' came from one such visit to a community in the Northern Territories, spending a week in the town of Yellowknife. It was summer, midnight sun time of year. It is a time when darkness never really falls and days are endless. This time of year there is an energy throughout the community as neighbors gather to take advantage of the long days. It is an incredibly creative and celebratory time as we danced from backyard to backyard, circling around fire pits and patios that became stages. In every yard there were storytellers, dancers, singers and artists of all kinds. We were sharing our thoughts, days, projects, ideas, jokes and generally just having a great time under daylight bright skies at the hour of midnight and beyond. Most yards come with canoes, skulls, and brightly coloured Muskoka chairs. This backyard had an elevated patio with one brightly coloured canary yellow chair. A string of red Christmas lights behind the chair as if it were a throne in the center of a backyard stage that would host a storyteller. This is a Canadian community in every sense of the word. For me this chair elevates anyone in the community to royalty as they take the throne and weave a story, tell a joke or sing a song. Northern cottage royalty.
I am obsessed with the iconography of Canada, and in turn I am creating my own. What informed my work began with 'popular culture' and stereotype. Over the years I became more interested in 'authentic experiences' and I began to travel to gain a true understanding of the collective Canadian consciousness, and in returning home to Vancouver Island, a better understanding of the culture in which I was raised. My practice focuses on acrylic painting on canvas, and over the years has incorporated collage, photography, writing, and video. My paintings encompass themes related to Canadian popular culture, symbolism, and the landscape; distinctly rendered in my signature pop realism aesthetic and vivid palettes.
COMMUNITY – A Group Exhibition runs September 9th to October 23rd, 2022 at Staying Creative Gallery, 103-7162 W. Saanich Rd., Brentwood Bay, BC – www.StayingCreativeGallery.com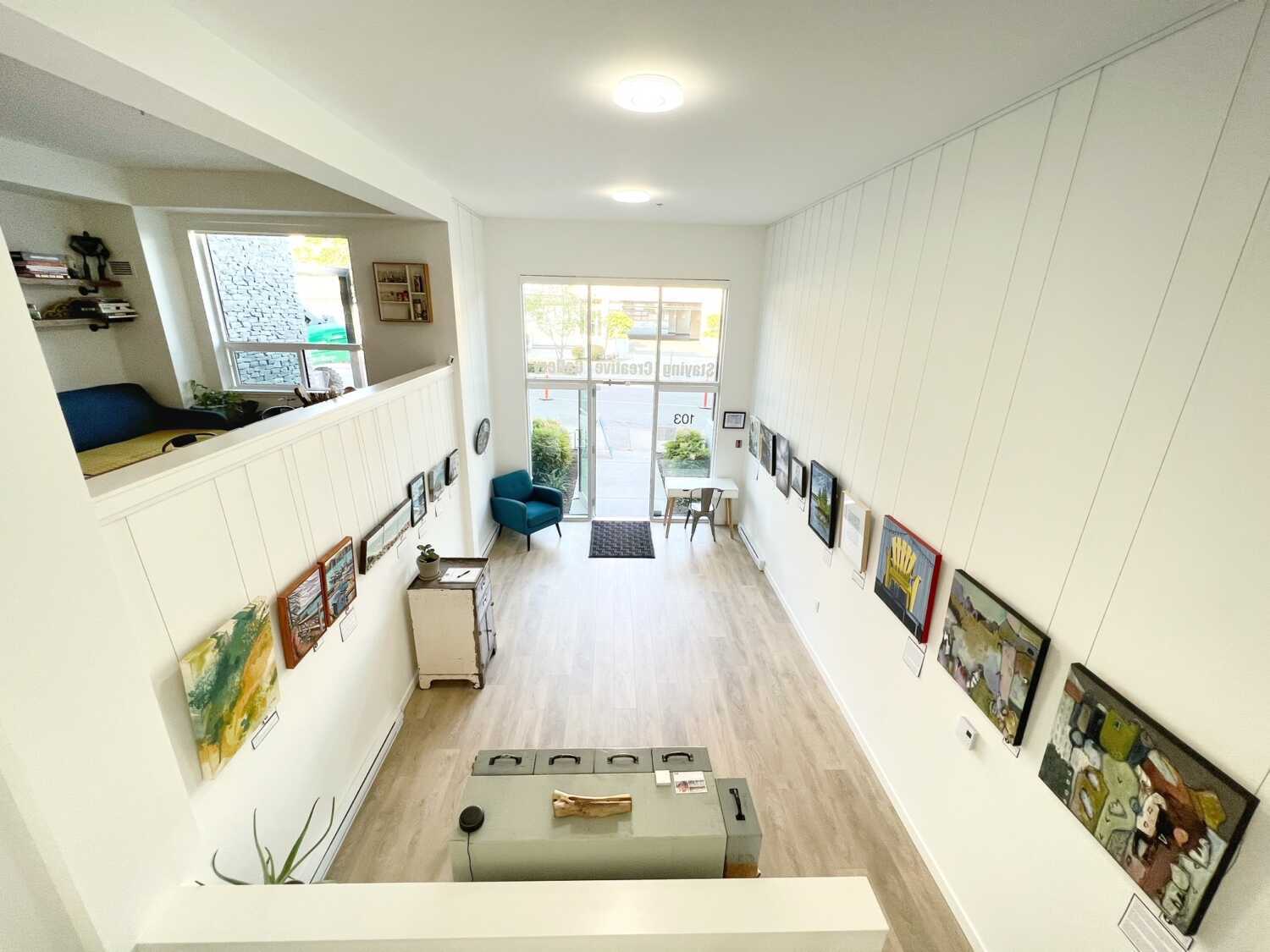 See more paintings by Brandy Saturley.
https://www.brandysaturley.com/wp-content/uploads/2022/08/CottageRoyalty.jpg
1507
1500
Brandy Saturley
https://www.brandysaturley.com/wp-content/uploads/2020/10/brandysaturley_logo.png
Brandy Saturley
2022-08-31 10:44:11
2022-09-12 10:51:25
Art Show Near Me