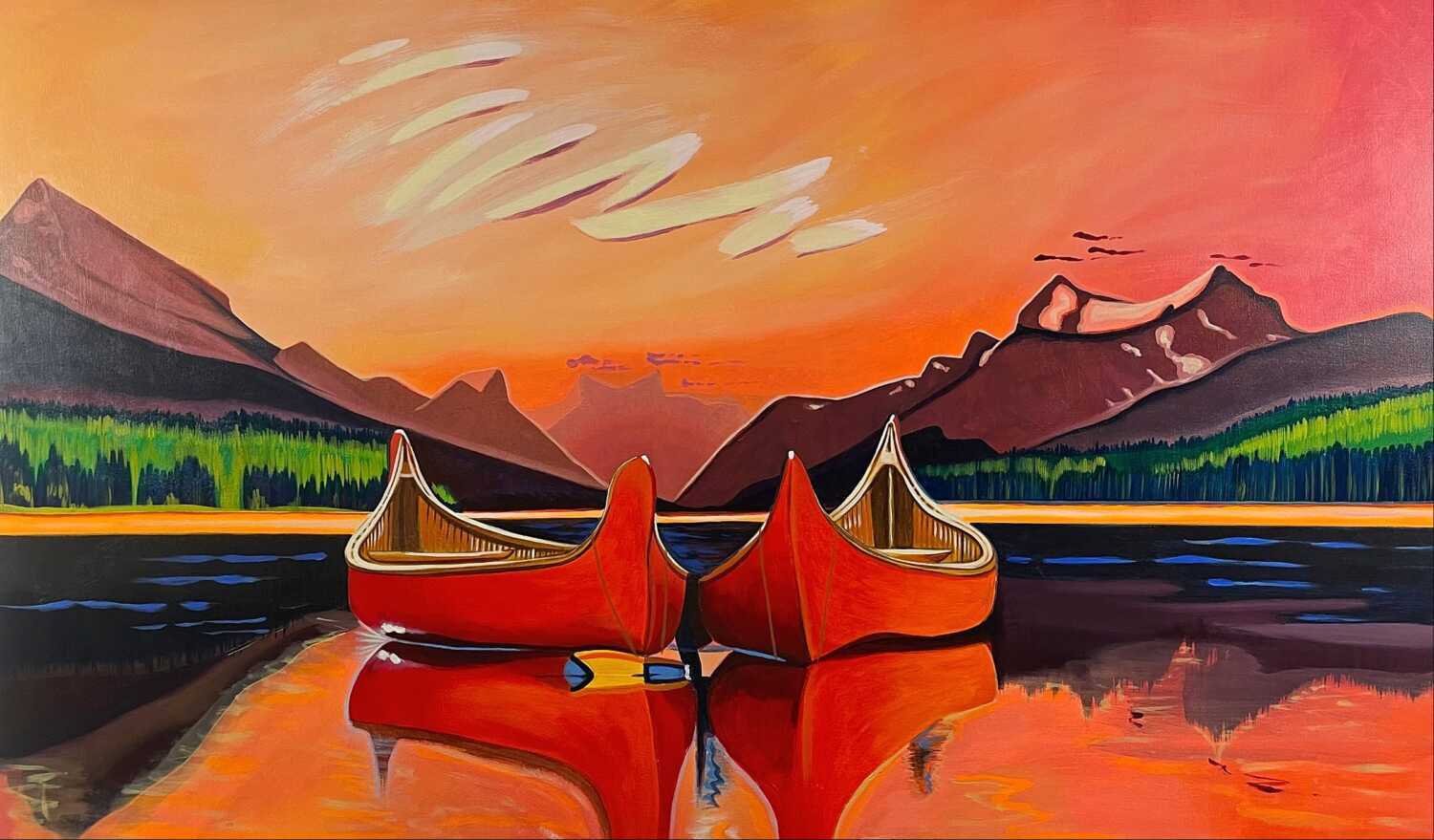 Tax Refund? Consider the benefits of investing in original art.
Art, Wine, or Concert? have you ever considered the benefits of taking your tax refund and investing it in original art from an independent living artist?
Wine, Art, and Musical investments have offered better returns than cash or government bonds since 1900, research finds. When I buy art I'm not really looking for a reason, other than pure enjoyment of the artwork. I invest in things that I fall in love with, that bring me joy and that enrich my life in a way that money alone cannot. No matter how much you may love your Amazon.com stock, it doesn't deliver the same jolt as a cellar full of wine or a house packed with original art. Life is hard, and far too short, I want to fill my world with things that make me vibrate from the inside out.
As a painter I live in a constant state of awareness and painting is about making people see, it's about passion for life and all that surrounds, it is about connection to the vibrational systems of Earth and all it's beauty. Art is an extension of the nature, no matter what it is we humans create, it is all ultimately inspired by nature. I am privileged to live a life of bleeding my heart out onto the canvas, and writing visual stories for future generations to enjoy.
While there are many options when it comes to investing your tax refund, I encourage you to take a some of that money, and invest it in pure, original, real, art, from a living artist. The benefits last generations and can be enjoyed daily. Buying Art in an investment in your good health and the health of those around you.
Here are five paintings to invest your tax refund into;
Golden Hour in The Heart of Canoeland – two scarlet red canoes meet at sunset, on a lake in Canada.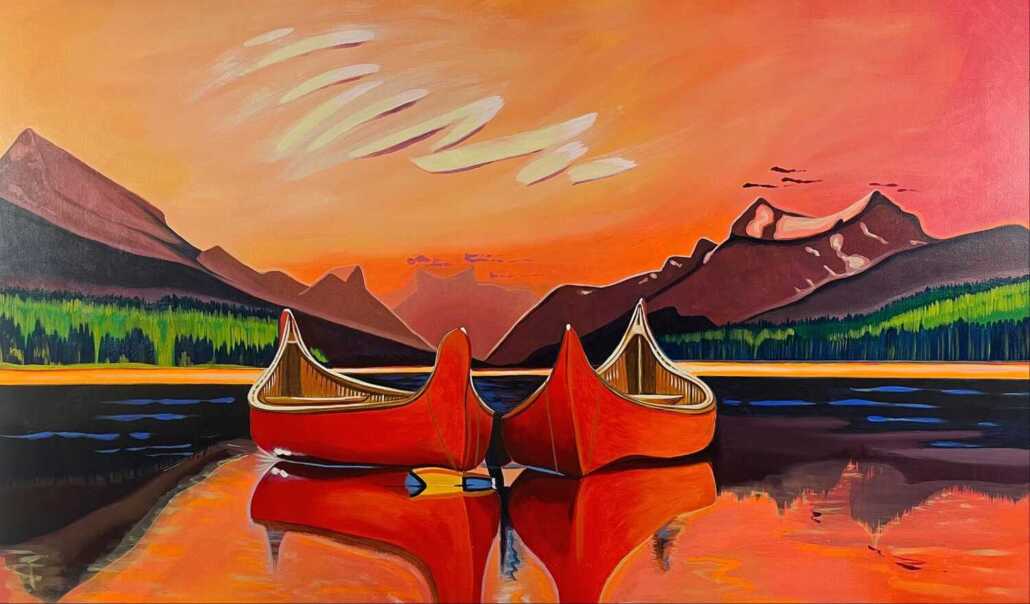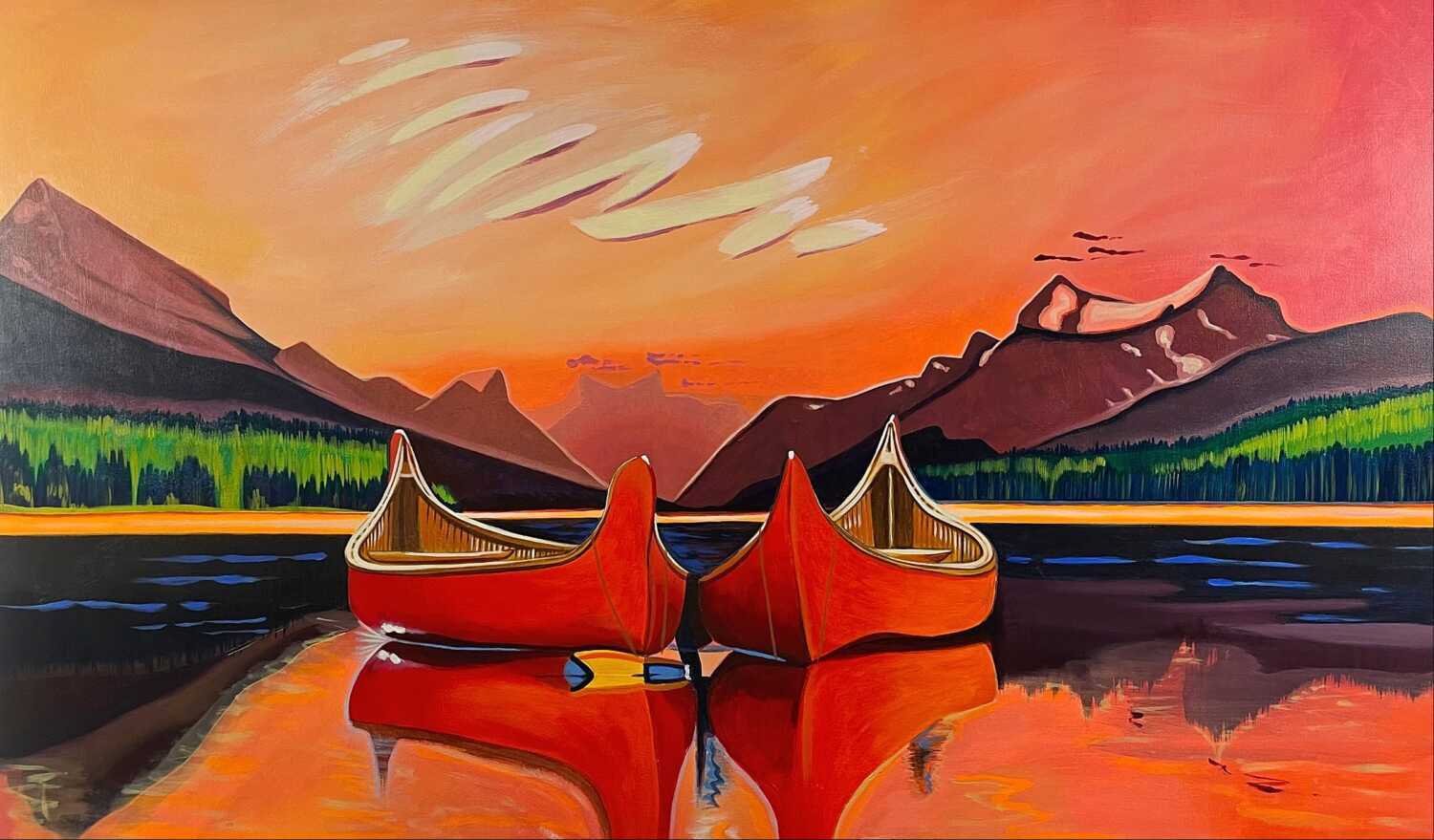 Mount Temple – A pop art style painting of a great peak in Alberta, this is Mt. Temple.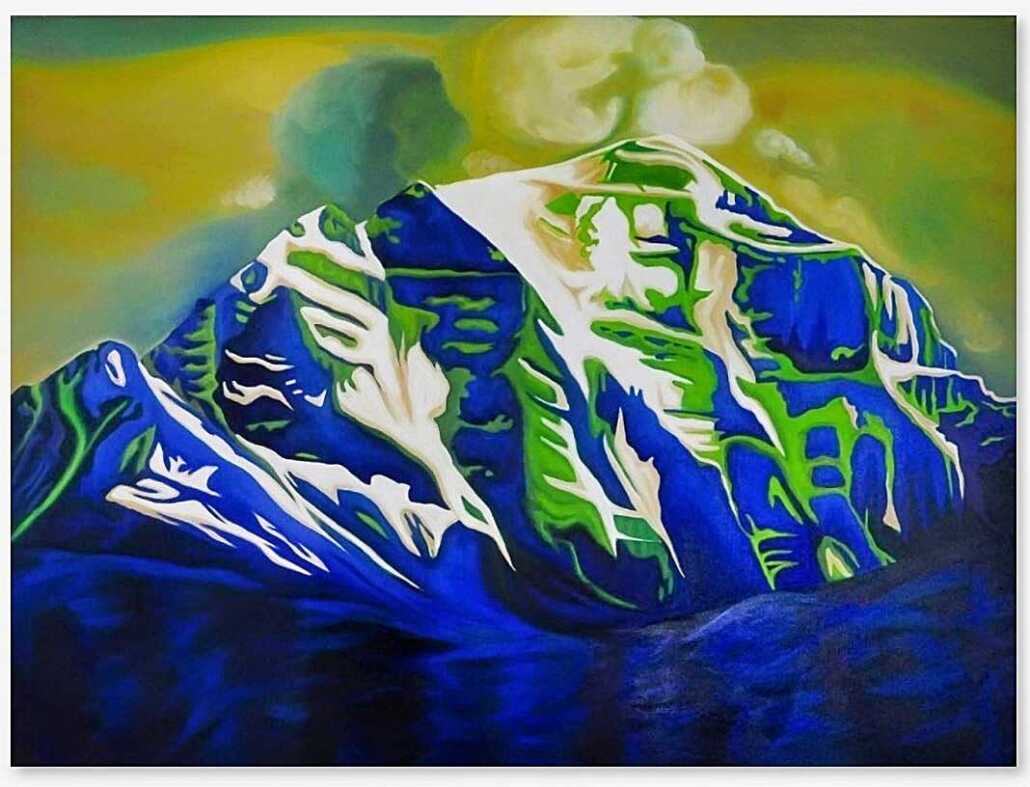 Dreaming Under Northern Lights – crisp northern air, standing under the aurora borealis.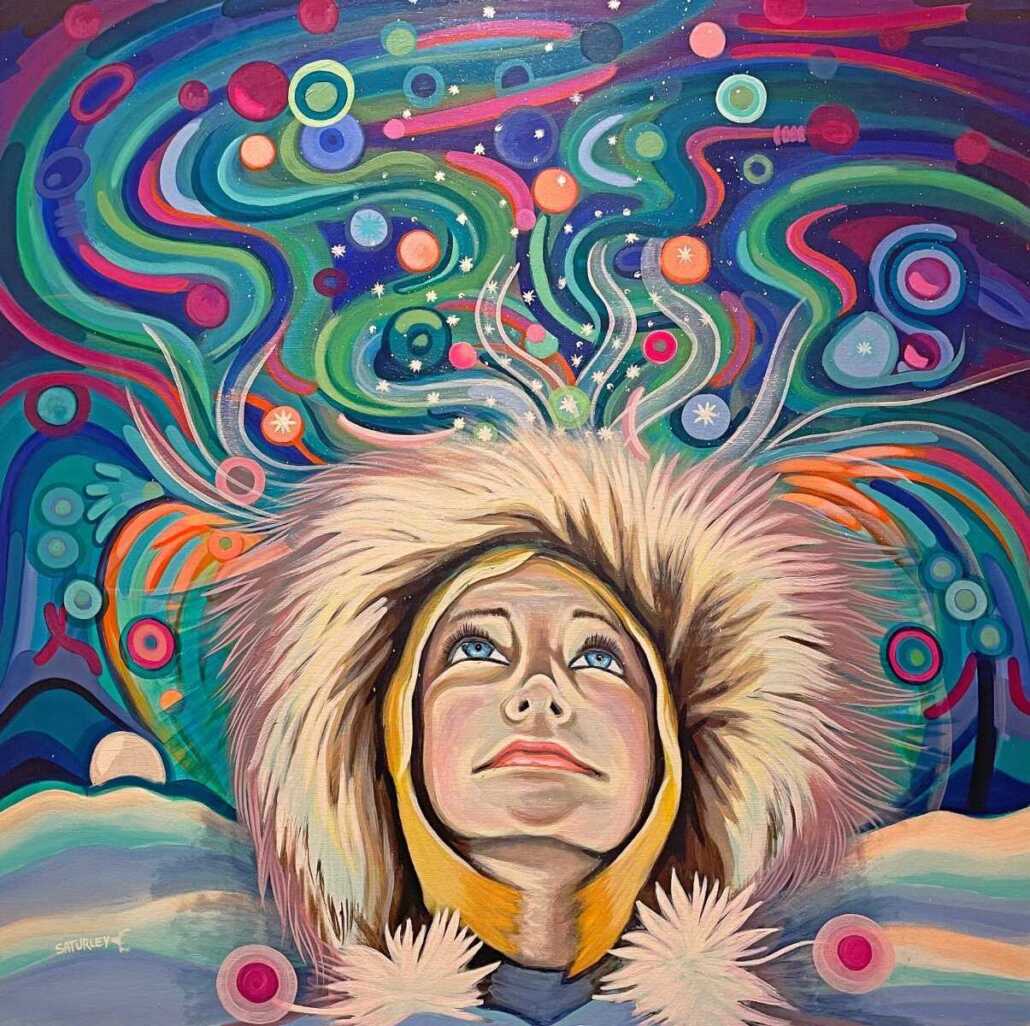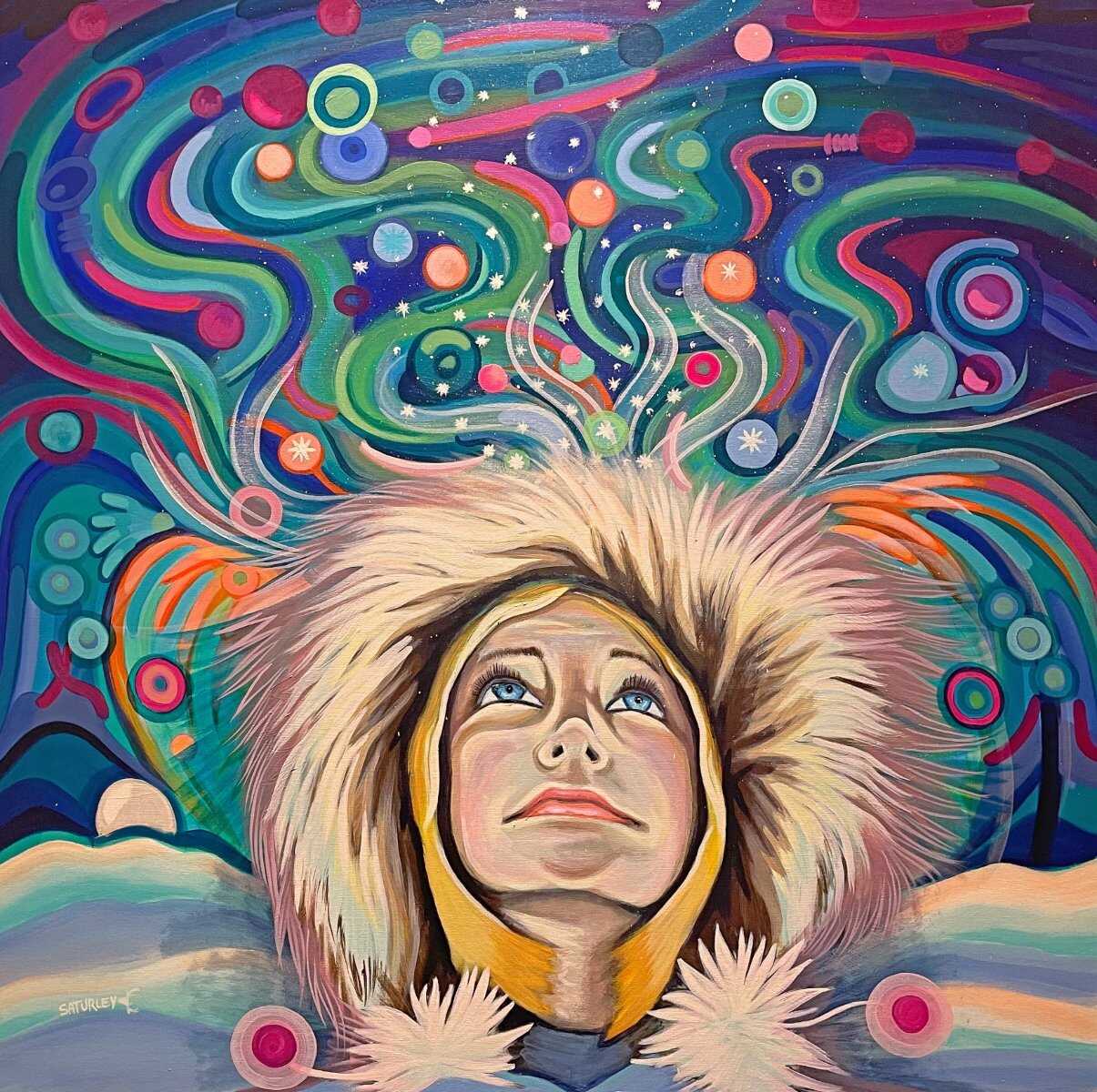 King of The Polar Bears – A Polar Bear rides on the roof of a scarlet red JEEP wrangler, snow capped Mt. Robson in the background.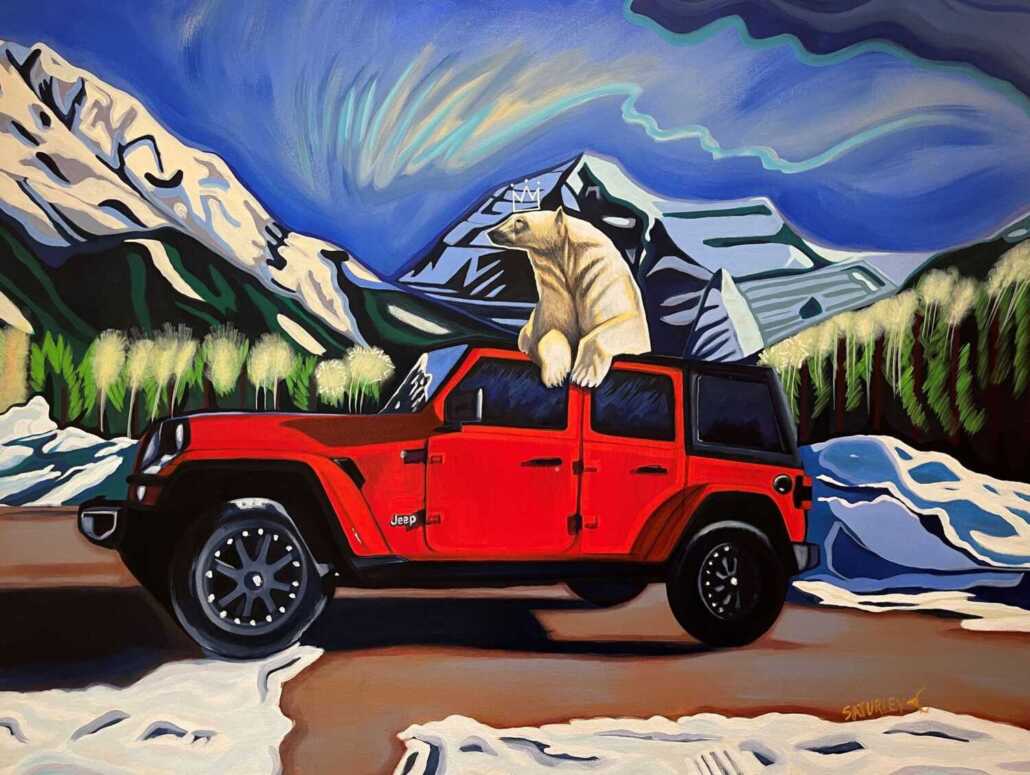 Queen of The Polar Bears – a female Polar Bear rides on the roof of a scarlet red JEEP wrangler, stopped on the railroad tracks of prairie Alberta.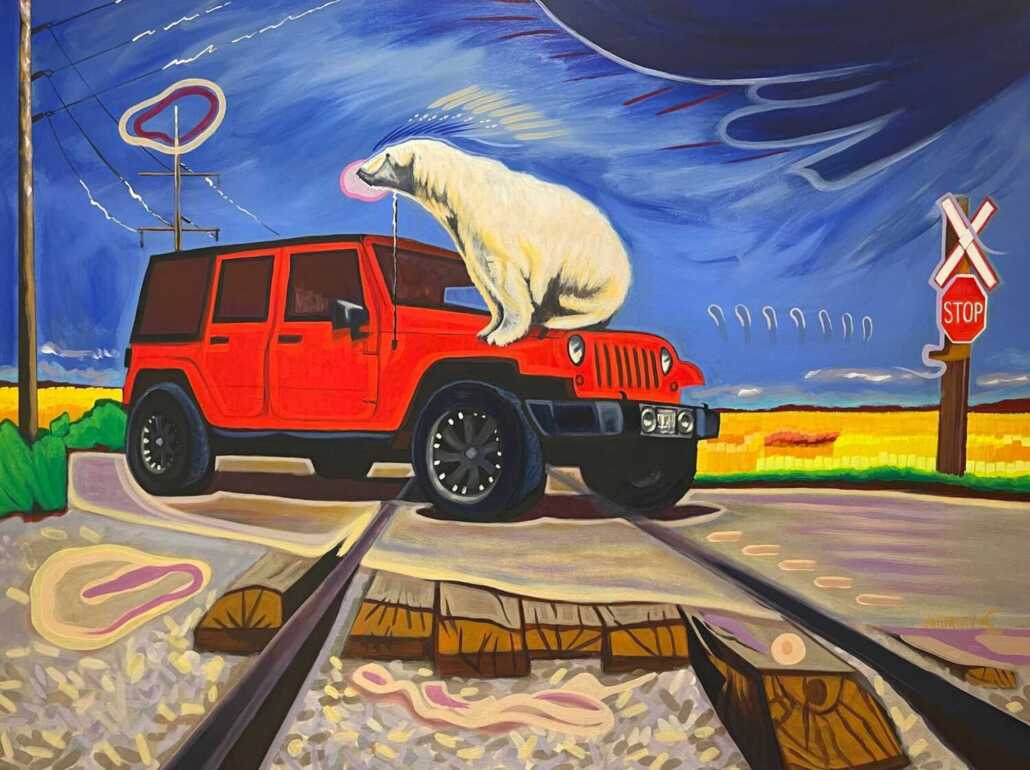 Symbolic and painted with a distinctive Canadian 'pop art' style, these figurative landscapes bring together realistically painted subjects, set against vividly abstracted backgrounds. Creating stories about the landscape, rather than true to life representations. This collection of paintings features people and wildlife enjoying vast outdoor spaces, something that is plentiful in Canada. Sometimes musical or lyrical in nature, the artist paints stories influenced by her love of the geography of Canada.