Welcome to our Fine Art Print Shop
Occasionally, The Art of Brandy Saturley releases time limited fine art reproduction prints to celebrate special occasions, commemorate anniversaries, limited art promotions, and for charitable fundraisers. Our fine art print shop creates archival museum-quality inkjet prints, made using a high-resolution digital printer, 12 archival inks, and the highest quality fine-art printmaking papers. Sometimes referred to as a "Giclée" print, the Archival Art Print offers exceptional image quality and long-term stability, the next best thing to the original painting. Extensive independent testing has shown that this type of print will last 200+ years without noticeable colour shift.
Current print offering: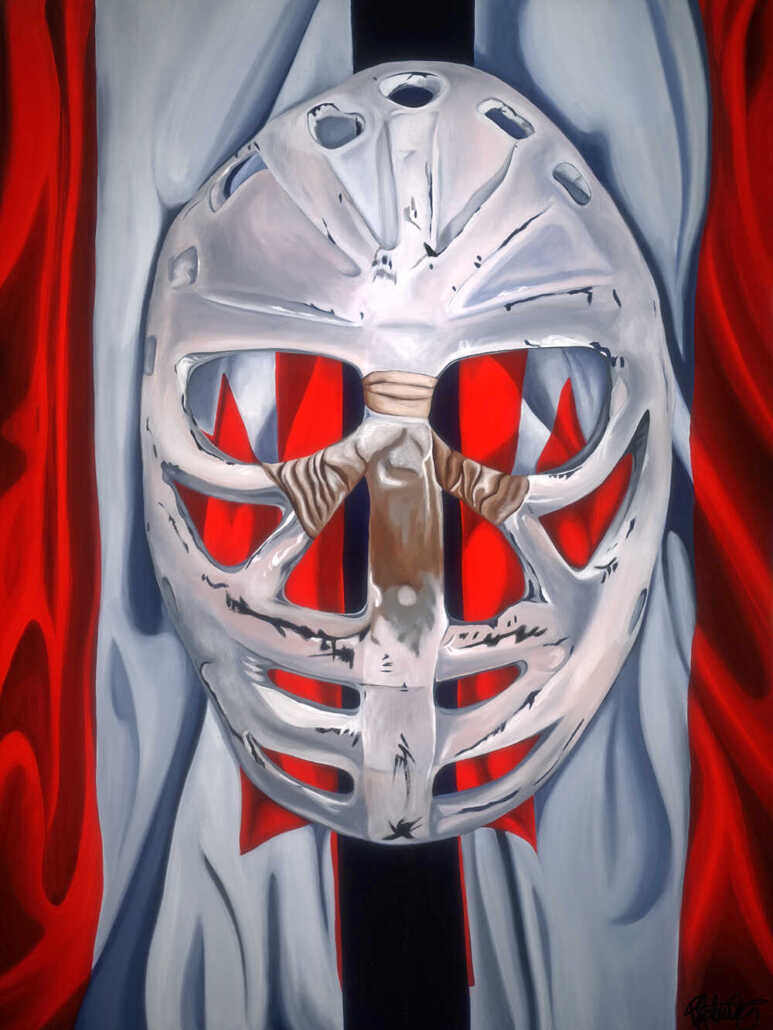 The Goalie's Mask Painting (Goalie's Mask: red, white & Dryden)
Print Size: 24″h x 18″w
Printed with white border
Unframed
Ships rolled and includes certificate of authenticity signed by the artist.
Price: $299.00 CAD + $21.00 CAD shipping by Air with Canada Post
More about the original painting.
Additional photos of print as well as client photos with print after framing.