The Artist's Process: Music's Role in my Art Making
For over two decades now, music has been my constant companion in both painting and writing. As an artist, music has been the unswerving force that propels me through the creative process. Music's Role in my Art is significant and without it, the work would evolve in a much different way.
Soundtrack for Painting
Even at this very moment, as I delve deep into the recesses of my psyche to put words on paper, I've chosen to accompany my thoughts with the mesmerizing sounds of Radiohead's album, "King of Limbs." The music opens my mind…
I can't remember ever talking about what music means to my work in the studio, and I have been listening to a fresh podcast hosted by Rick Rubin called Tetragrammaton. Actually I had been scrolling Instagram one day and Quest Love shared a clip of Rick Rubin talking about being an artist, which I am sure was shared thousands of times. In it he talks about being an Artist, and as an iconic music producer, he has spent enough time with Artists to know how we think. He reminds the listeners, "The goal of art is not perfection, but rather to share who we are and how we see the world. Artists allow us to see what we are unable to see, but somehow already know. The artists perception reminds us of who we are and who we can be."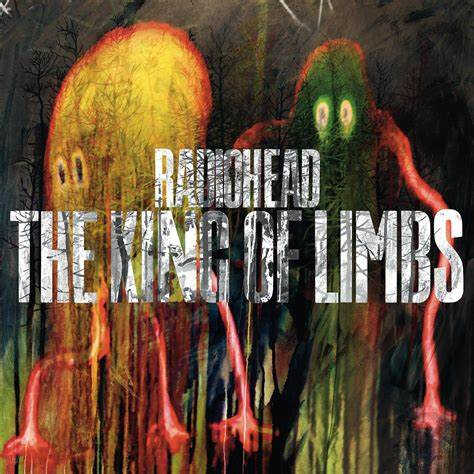 I am a narrative painter, I make paintings like a filmmaker makes films, I rarely make stand-alone paintings, which is likely why I choose to make very few commissioned works. I prefer to create bodies of work, like an album or a feature length film.  Maybe it has something to do with the fact that I grew up addicted to films. My best Friday nights were spent watching movies on the tv downstairs in the basement, where the floor was concrete and the room was dark. My best Saturdays were spent locked in my room with big bright picture windows and walls covered in magazine clippings. I would listen to music and draw and think and absorb ideas, which fed my work. My best Sundays were hiking in the hills and old growth forests of Vancouver Island next to rivers, lakes and beaches. Even out in nature there was a soundtrack to set the mood.
Over the years the music of The Beatles has been a constant, and something I can always count on, like a mother, the music of The Beatles means wonderous comfort and journeys without leaving the studio. My tastes are vast and eclectic, and what I listen to all depends on the idea of the painting I am constructing in my head. Music allows me to move from my head to paper, to computer, to printer to sketching out on the canvas. The music I choose to paint with all depends on the mood and tone of the journey I wish to take, and then convey on canvas.
The Current Playlist – Music's Role in Art
Lately, as I paint these stories of the Polar Bear King looking for a new home and exploring Canada, I have found myself listening to a dynamic playlist from folk, to rock to rap. From Radiohead to Billie Eilish and Jay-Z to the Tragically Hip, it is a wild escape down in my studio. Most of the summer I delved deep into the library of Joni Mitchel and found my way to N.E.R.D, which also keeps me moving when I take my daily break on the treadmill, which only brings more ideas. I have also been diving deep on Moby and Beck and a little Black Keys for good measure. And then there is the jazzy lo-fi Indie Rock of Mac DeMarco, from Edmonton, Alberta and always Neil Young. So much creative depth filing the air around me and my canvas.
I once pitched a gallery in Palm Springs on showing my work while running my playlist in the gallery, of course they couldn't do this, as we would have to buy the rights to the music to play alongside the work in the exhibition. A bit beyond my means at that time.
I wouldn't characterize myself as a procrastinator, nor have I encountered what some call artist's block. However, I have grappled with imposter syndrome at a profound level, a story that might find its place in a memoir someday. If I suffer from anything, it's an insatiable joy in creating and the way I procrastinate about taking time away from my art is by working on more art. It's an obsession of the most  gratifying kind. I find it hard to fathom how people navigate life without these creative outlets. At times, I struggle to comprehend why some prioritize other pursuits over what truly ignites their souls, and I am forever intrigued by the intricate web of human thought.
Music is my constant companion on this artistic journey, an ever-evolving symphony that guides my brush and pen, giving voice to my inner world and allowing it to unfurl on canvas and paper. It's more than just background noise; it's the heartbeat of my creative process, the melody of my soul.
https://www.brandysaturley.com/wp-content/uploads/2023/08/contemplate2.jpg
1500
1500
Brandy Saturley
https://www.brandysaturley.com/wp-content/uploads/2020/10/brandysaturley_logo.png
Brandy Saturley
2023-08-22 11:37:23
2023-08-22 11:46:00
Music's Role In Art