11 Canoe Paintings from Canada
What better way to explore the great outdoors in Canada than by canoe. These 11 canoe paintings express how synonymous canoes are with Canada. The most popular colour of canoe being ruby red, and sometimes green with interior of golden wood hulls and repetitious patterns. These canoes glisten in the sunshine and invite the viewer to take a paddle daily, without leaving the house or office. From glacial lakes, to famous river runs and even open seas, Canadians love their canoes.
Poppies for Louise – painting of red canoe with red poppies in the foreground, on Lake Louise in Banff, Alberta.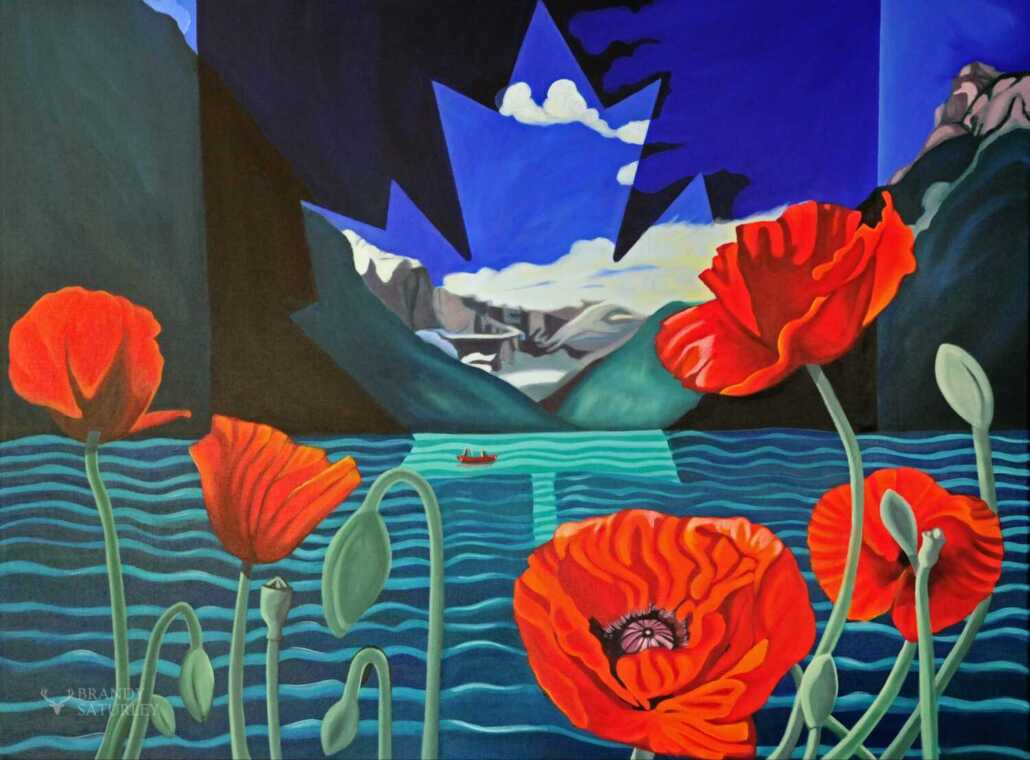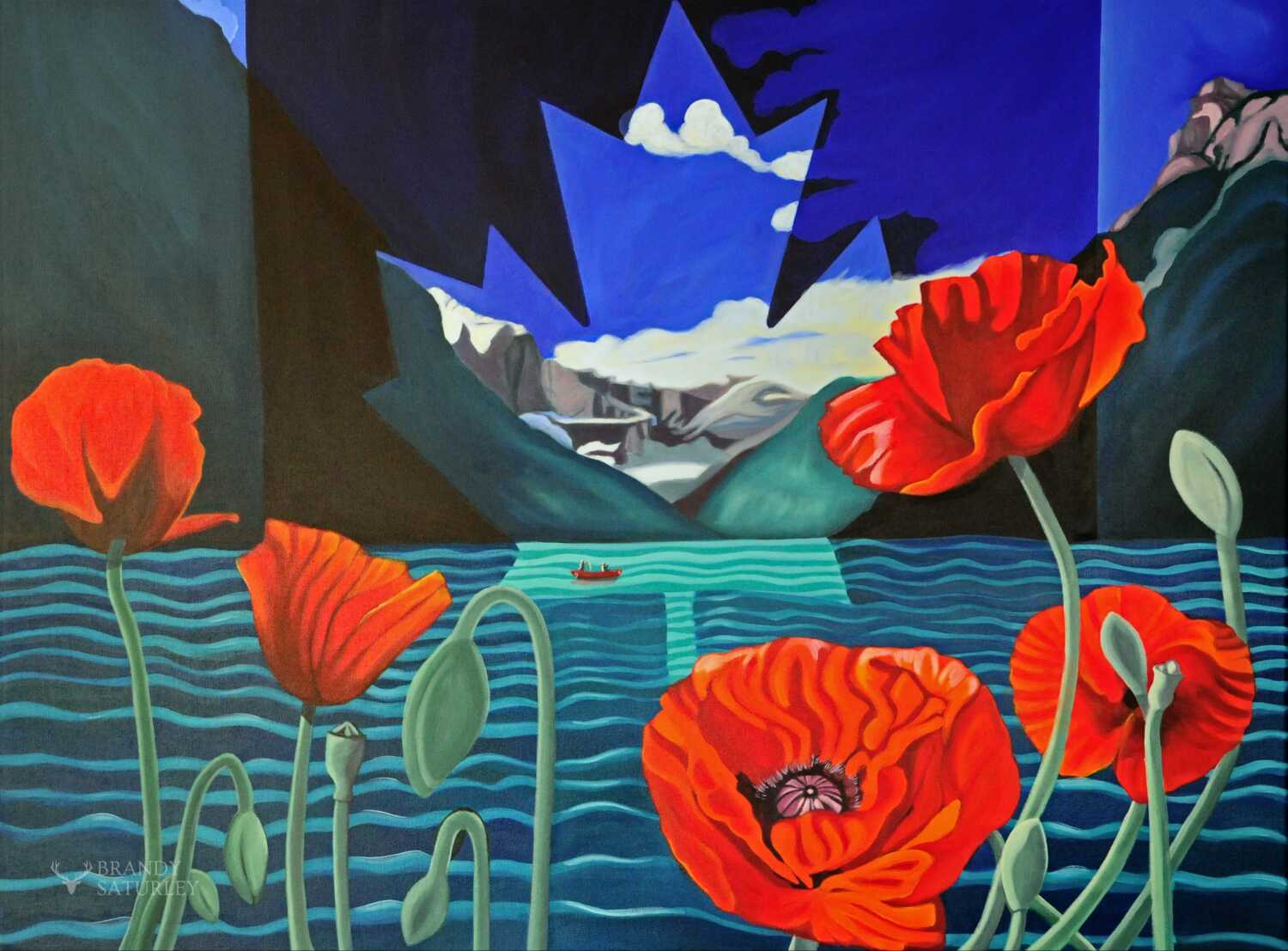 Sunrise Portage – two people on a grand portage carrying a red canoe named Love Me Tender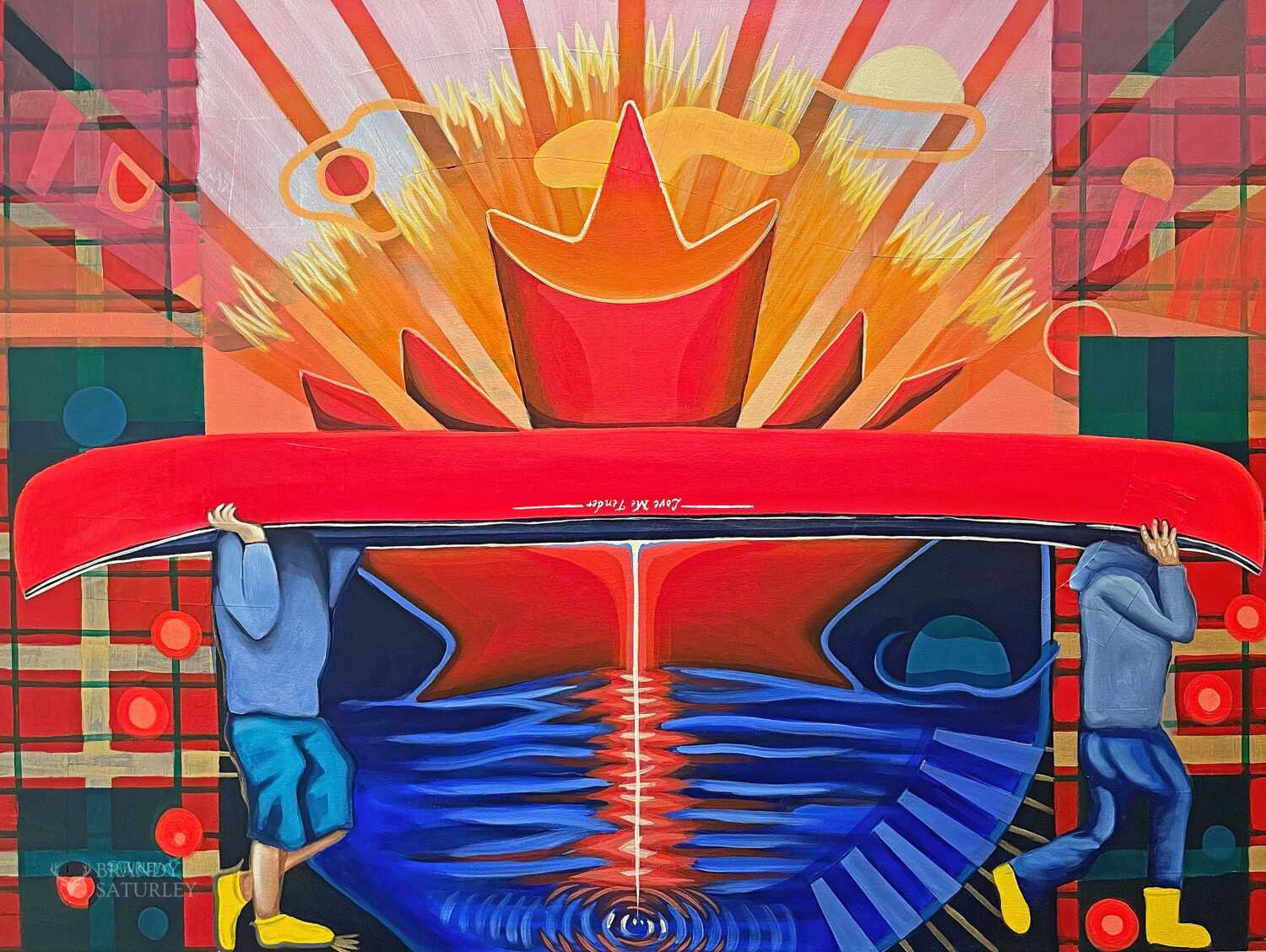 Freedom Canoe – a green canoe filled with red poppies called Freedom on the open sea on Remembrance Day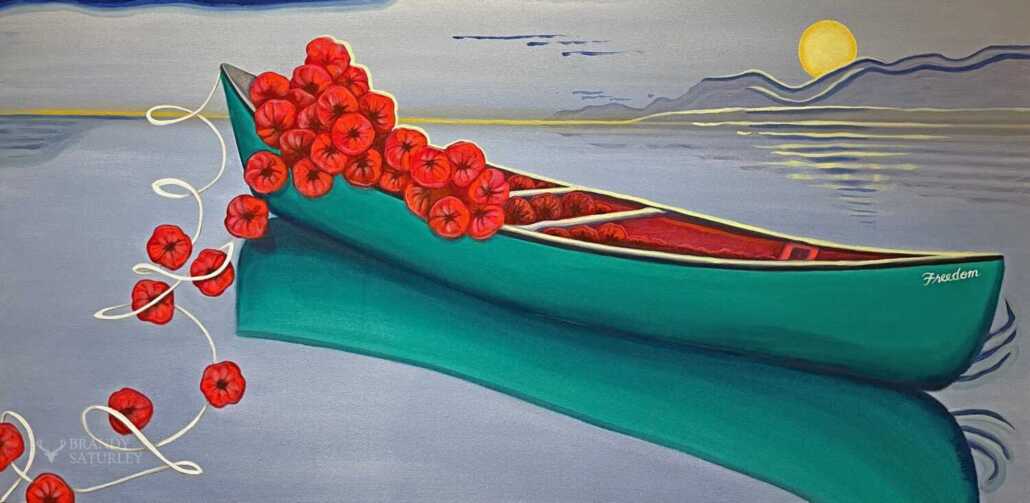 351 Steps – a Canadian outdoorsman takes a lunch break while his green canoe for exploring sits parked in the background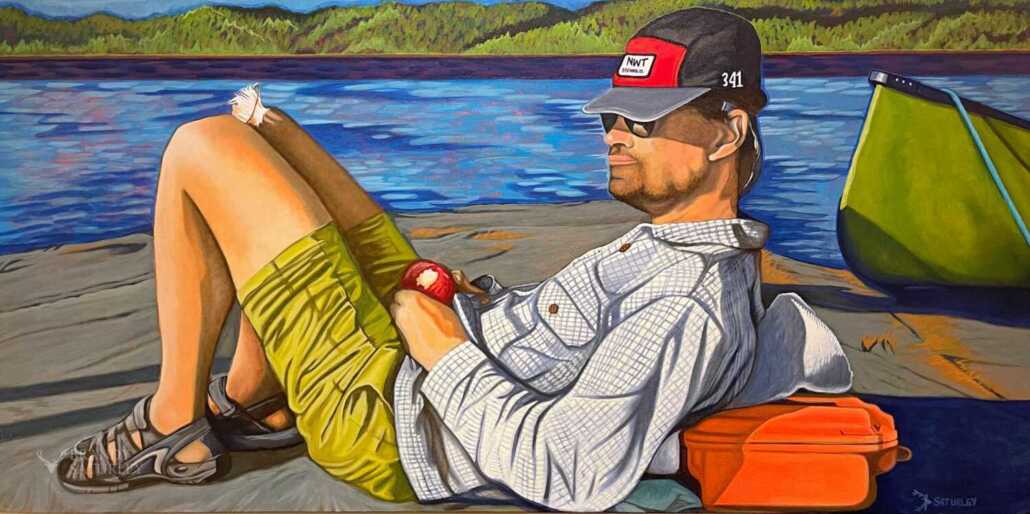 Complementary Canoes – two canoes of red and green with pop art outlines of reflections on the water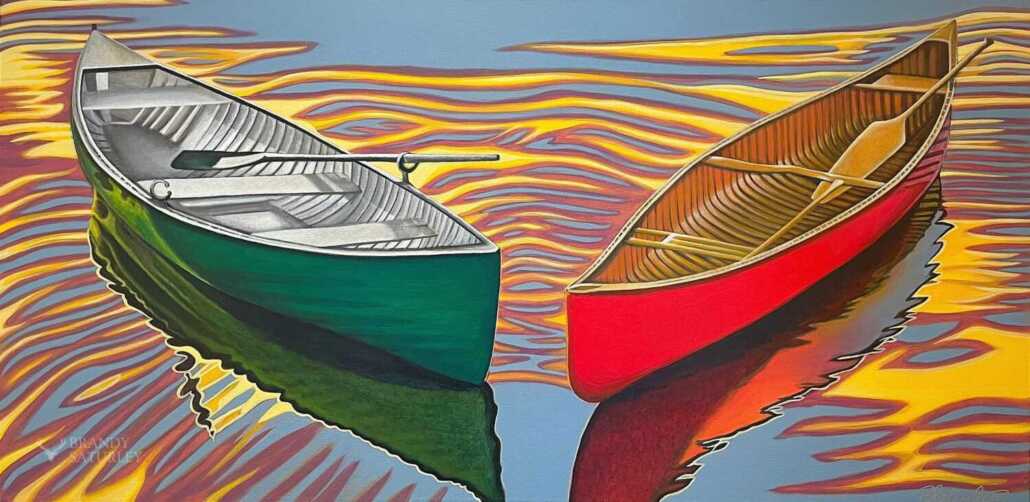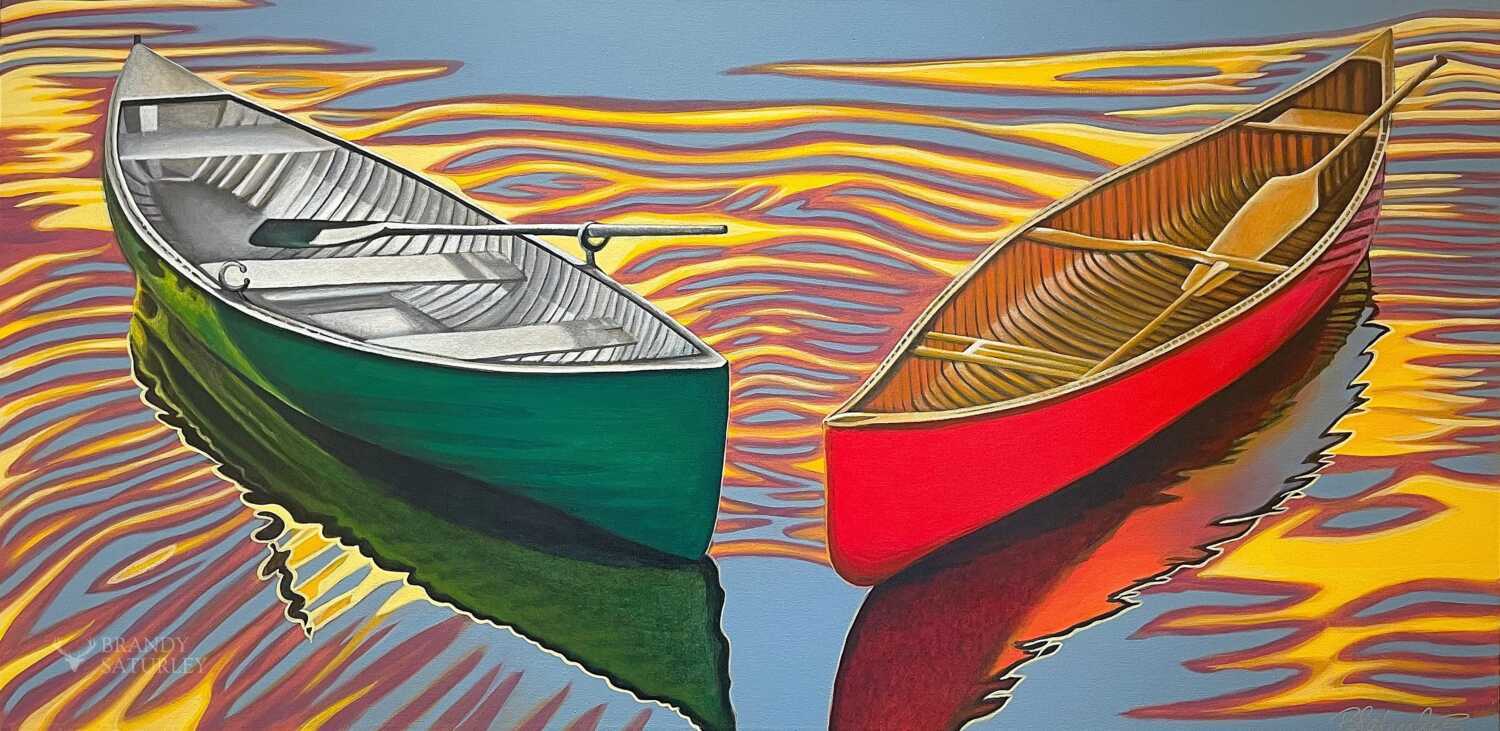 Canoe View – Overhead view of a wooden hulled canoe with Canadian flag paddle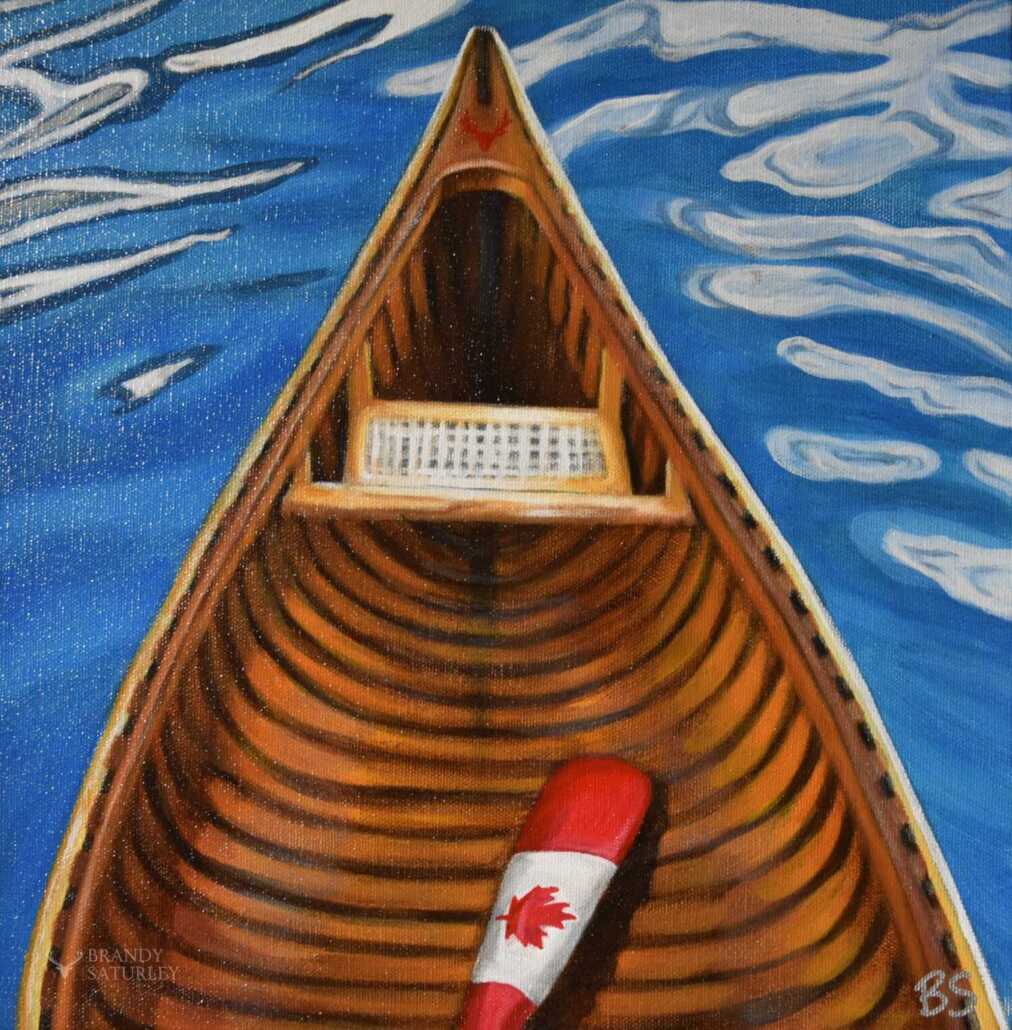 Ride My Wake – a lone blonde paddler wearing HBC bikini bottoms, paddles across Lake Louise to the glacier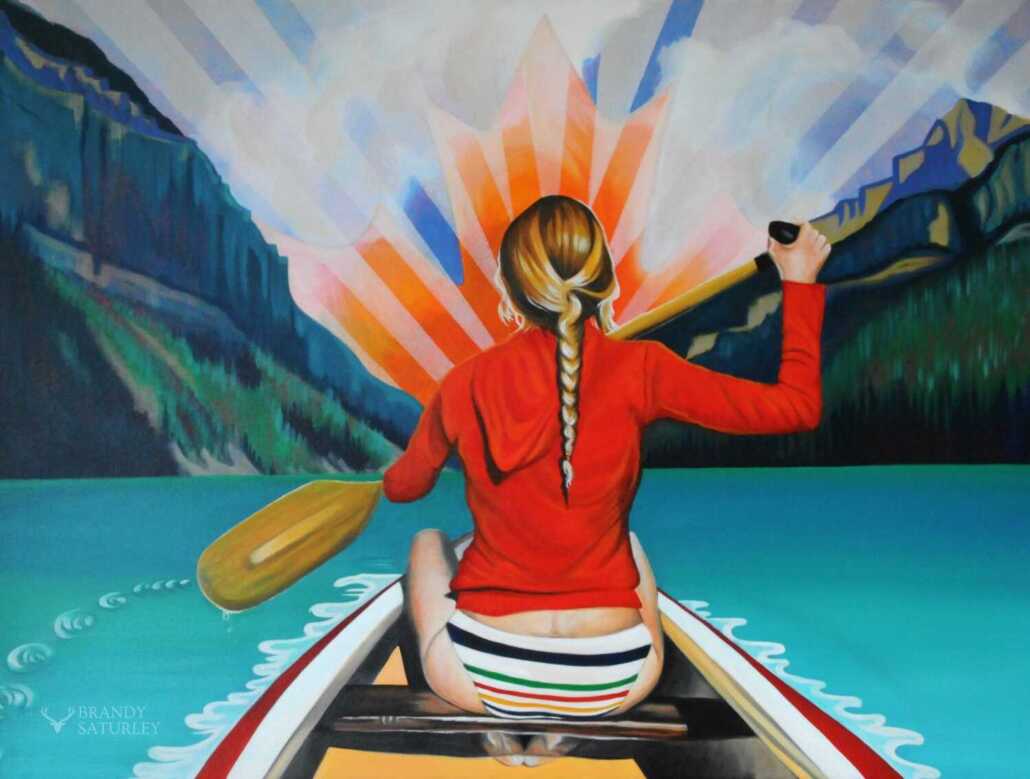 We Can Fit in My Canoe – an explorer holds her birch bark canoe in the air above her head, arms stretched wide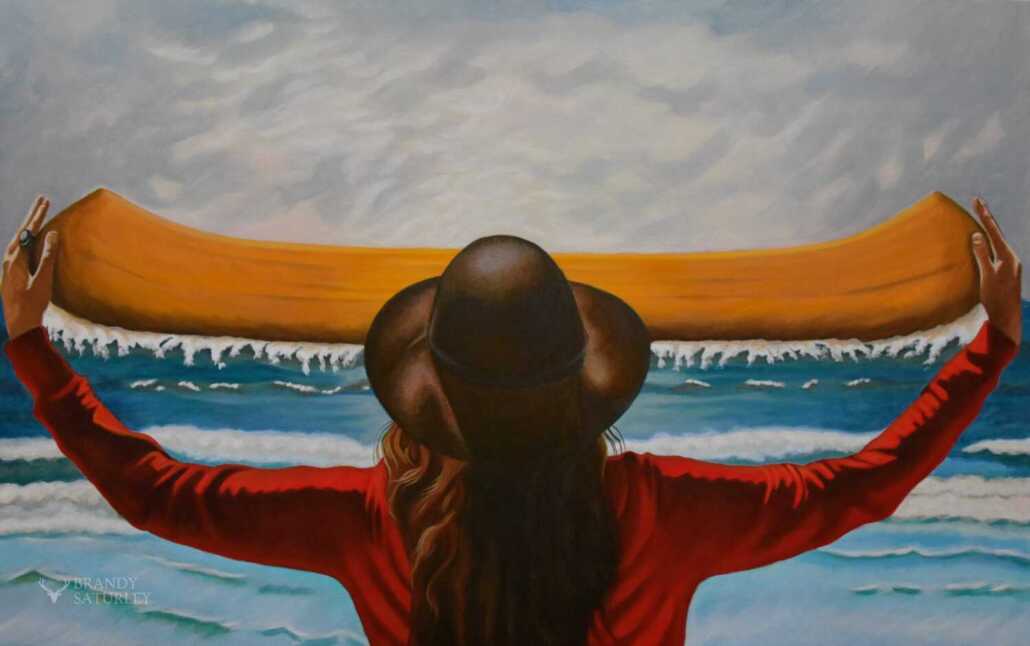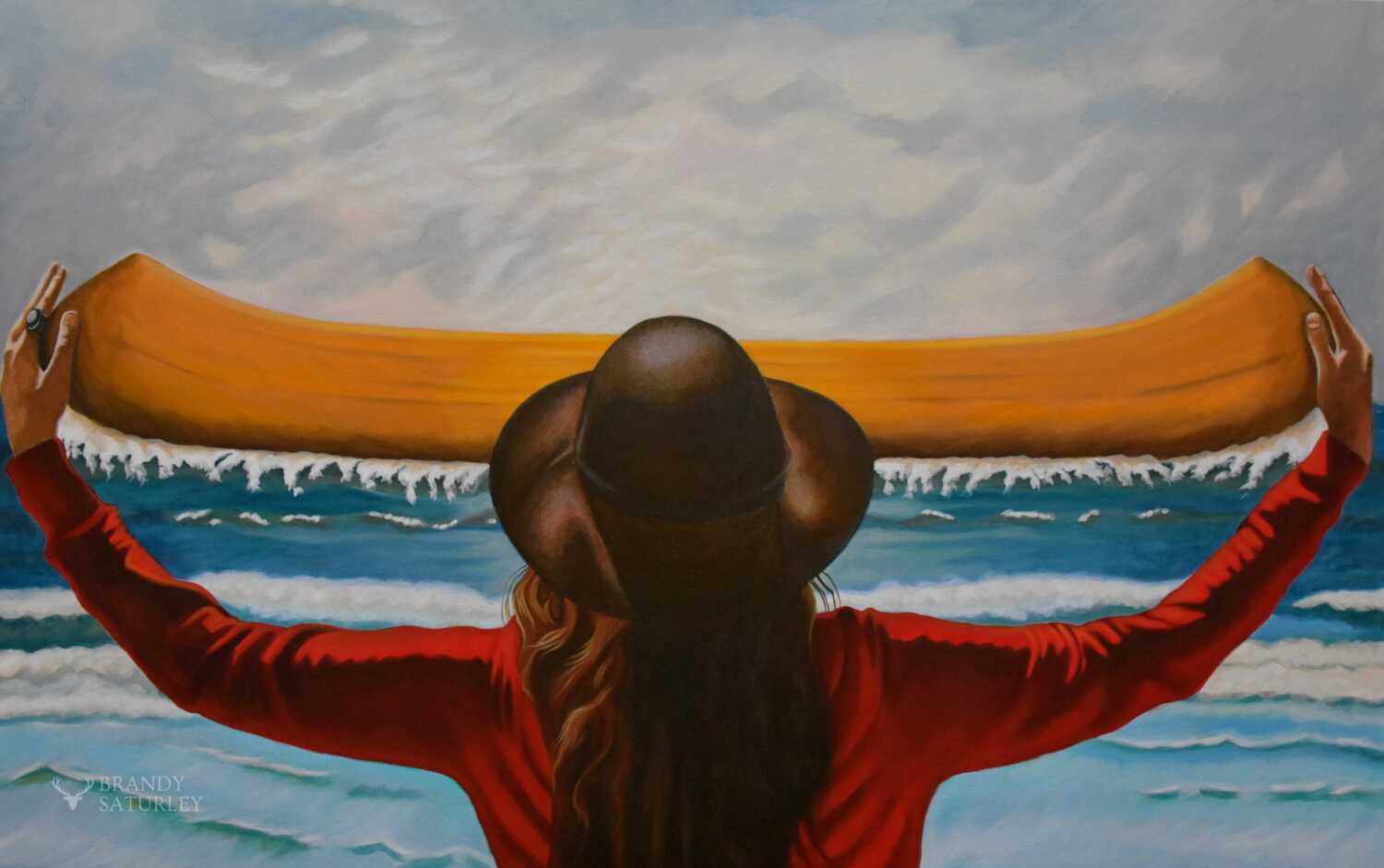 Vermillion Canoes – two red canoes at sunset on Vermillion Lakes with Mt. Rundle in the background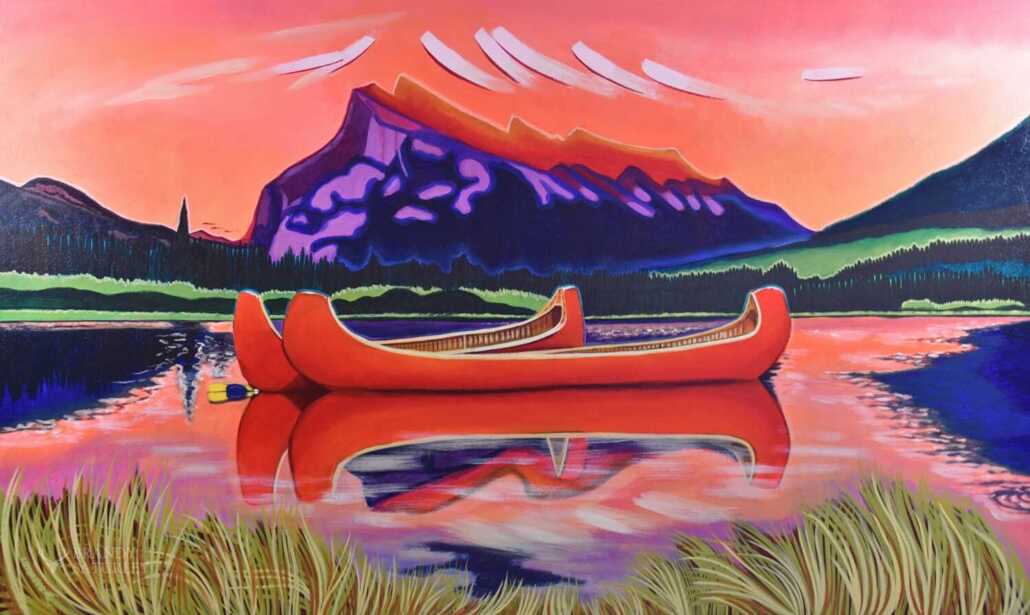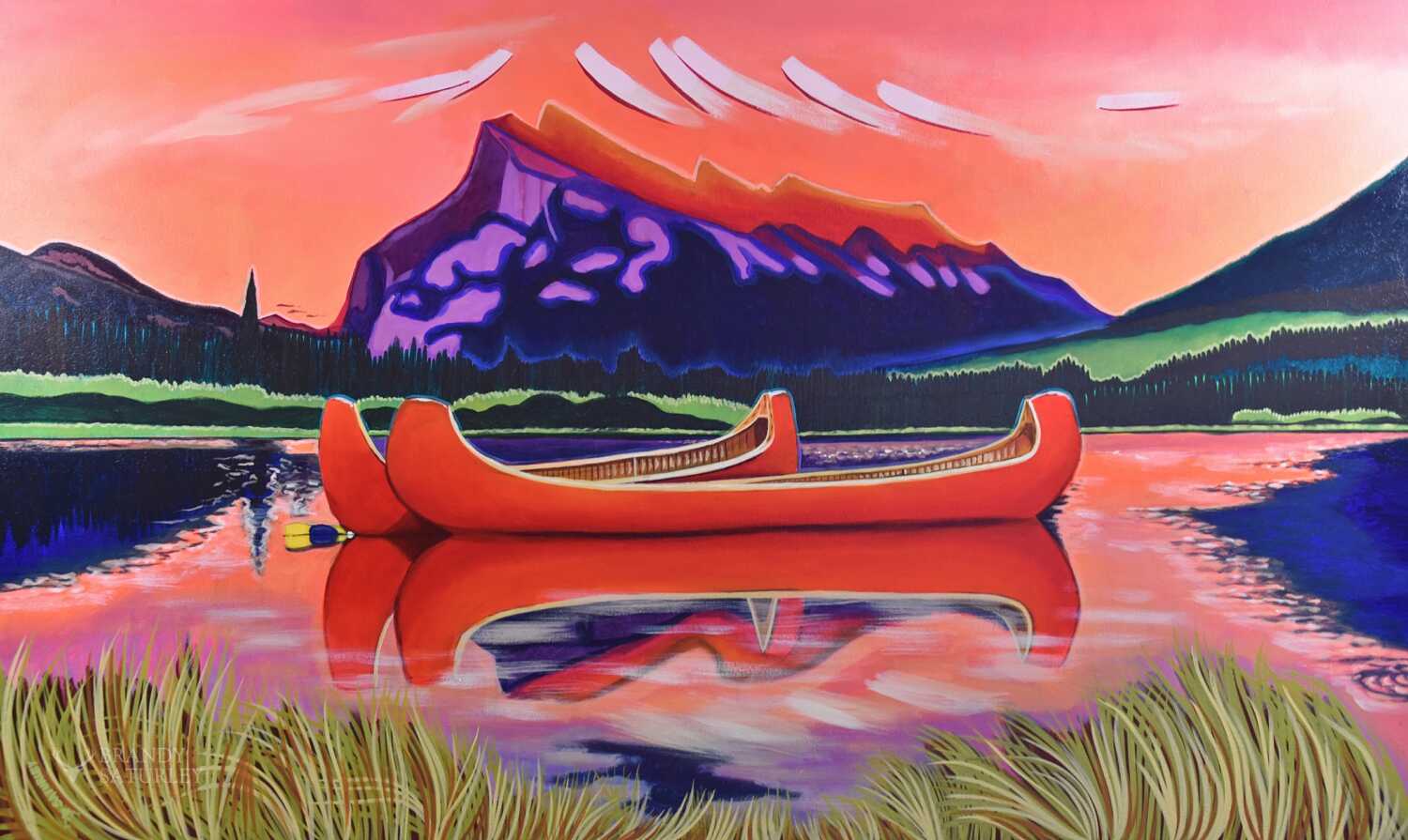 Golden Hour in the Heart of Canoeland – two red canoes sit anchored by a float in the heart of The Rockies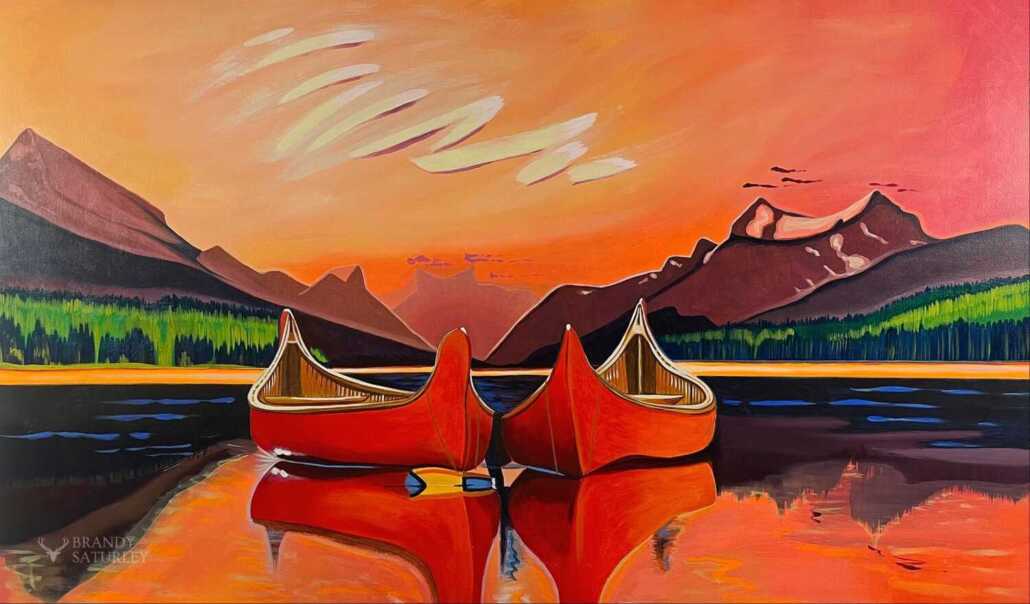 Imagine Canoe – a canoe named Imagine at Lake Louise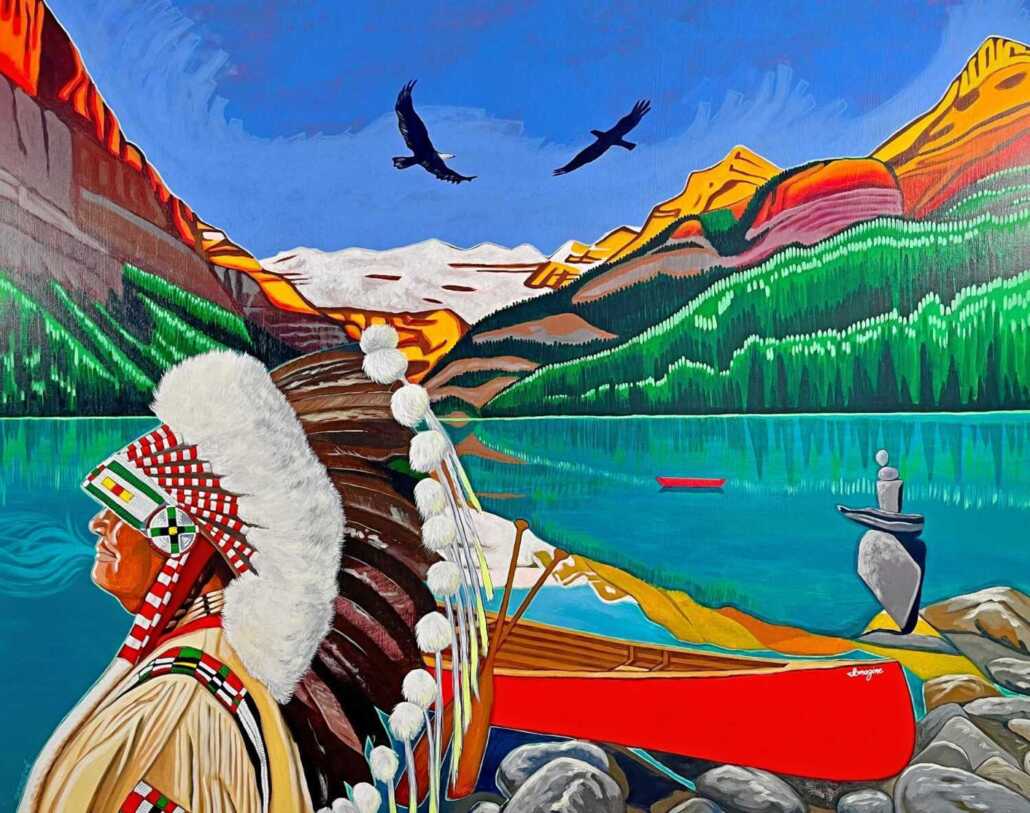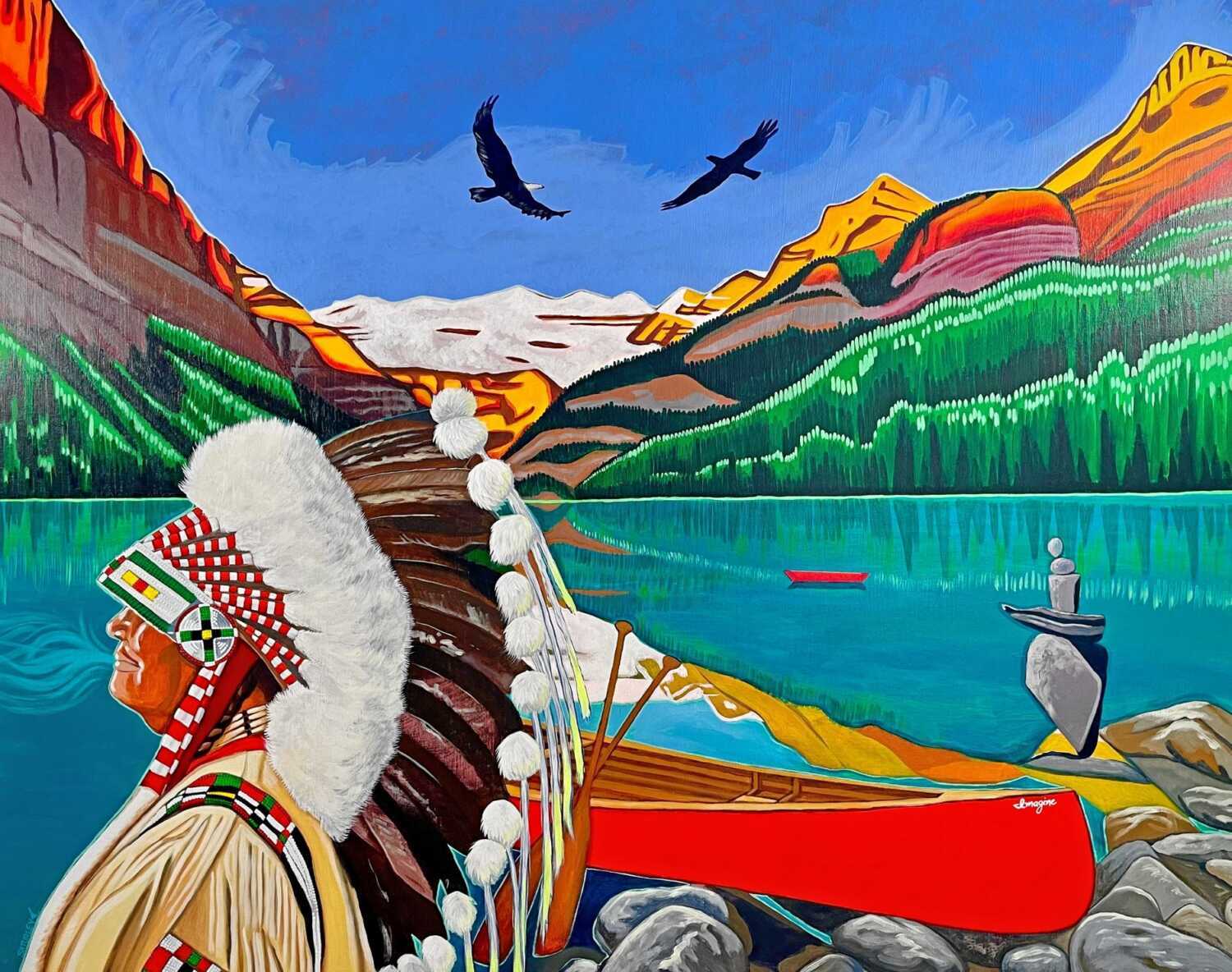 "Love many, trust a few, and always paddle your own canoe." These 11 canoe paintings capture the love for canoeing in Canada, where the journey, not the arrival matters. Where happiness is finally leaving the shore and if there is magic on this planet it is contained within the glistening waters cut by your paddle. No matter the weather, you can enjoy the feeling daily, with one of these paintings on your wall. Find out how you can own one of these paintings today and improve your view for generations to come.  See more beautiful canoe paintings here.
https://www.brandysaturley.com/wp-content/uploads/2022/04/reccanoesrundlepainting.jpg
895
1500
Brandy Saturley
https://www.brandysaturley.com/wp-content/uploads/2020/10/brandysaturley_logo.png
Brandy Saturley
2022-04-04 10:45:05
2022-05-17 11:19:35
11 Canoe Paintings