Whistler Art Galleries Featuring The Best of Canadian Art
There is a town nestled in the Rocky Mountains of the coast mountain range of British Columbia. This town called Whistler is home to some of Canada's best art galleries serving up contemporary Canadian fine art from some of Canada's best artists.
North of Vancouver, BC, Whistler is home to Whistler Blackcomb, one of the largest ski resorts in North America. Besides skiing and snowboarding, the area offers snowshoeing, tobogganing and ski jumping at the Olympic Park, a venue for the 2010 Vancouver Winter Olympics. The hub of Whistler is a compact, chalet-style pedestrian village at the base of Whistler and Blackcomb mountains featuring several world class art galleries and amidst a luxury shopping district.
The art galleries in Whistler, Canada feature everything from traditional landscapes of Canada's Rocky Mountains to Contemporary Pop art style paintings of Canadian wildlife, symbols and icons. From paintings of sport, celebrating the Vancouver Olympic games to that of hockey and skiing, the paintings to be found in Whistler galleries are eclectic offering something for every art collectors taste. Below we feature four favorite art galleries you can discover in Whistler.
Audain Art Museum:  a premier public gallery offering a transformative experience for appreciating the art of British Columbia. Distinctive and transforming exhibitions from Canadian artists on the world stage. Featuring artists such as Rebecca Belmore, Lawren Harris, Emily Carr, Shawn Hunt, Attila Richard Lukács, Kim Dorland and more…
Adele Campbell Fine Art: Whistler's premier fine art gallery featuring traditional and enduring contemporary artworks from artists across Canada. Featuring artworks from Cameron Bird, Mitchell Fenton, Dana Irving, Brandy Saturley, Ken Kirkby and more…
Whistler Contemporary Gallery: an outstanding contemporary gallery with a New York appeal, from conceptual to Pop to modern, vivid artworks with distinction. Featuring art by Jason Dussault, Mike Hammer, Blu Smith, Jane Waterous and more…
Mountain Galleries at Fairmont Chateau Whistler: the name says it all, if you are looking for paintings of mountains, this is the place to go in Whistler. Featuring paintings by Robert Genn, Doris McCarthy, Wendy Wacko, Dominik Modlinski and more…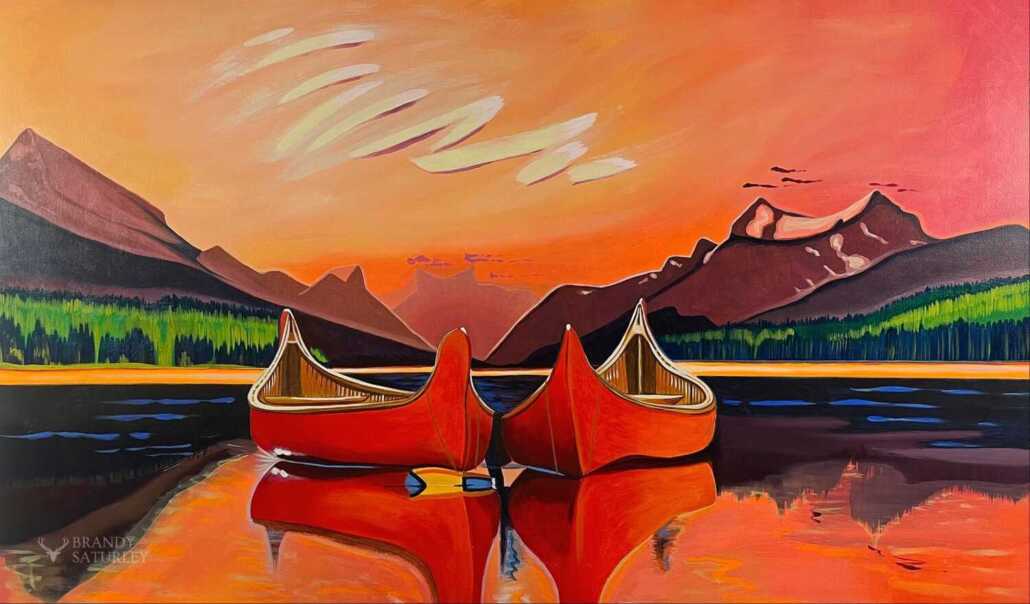 See more paintings from this Whistler represented artist.