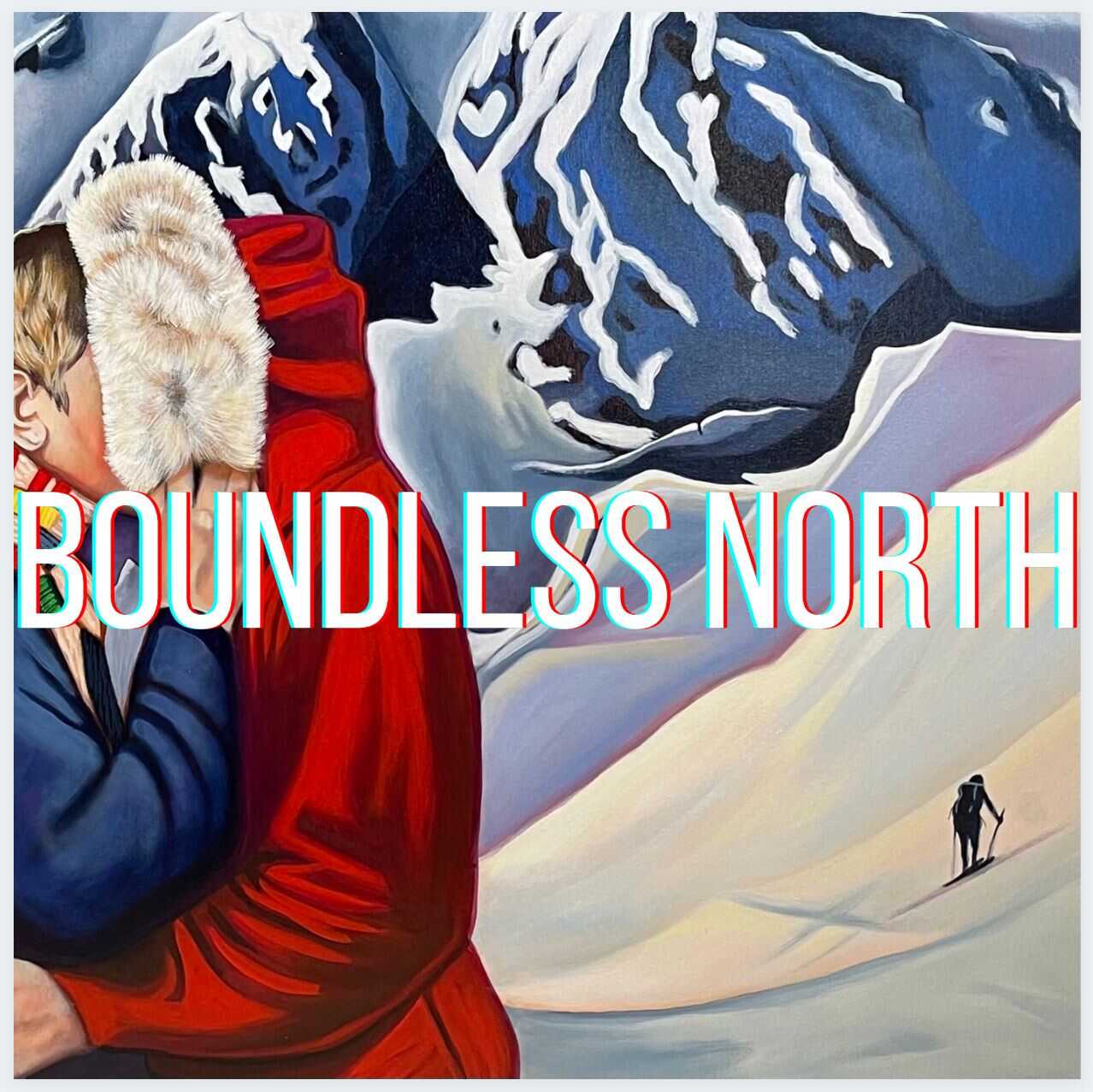 Virtual Art Exhibition – Boundless North Until May 15th, 2021
'Boundless North' a virtual art exhibition featuring ten paintings from the studio of Canadian Artist, Brandy Saturley is now OPEN. This art exhibition offers art collectors the ability to 'virtually' walk through a 3D gallery environment and enjoy the art in a private viewing experience unlike any other.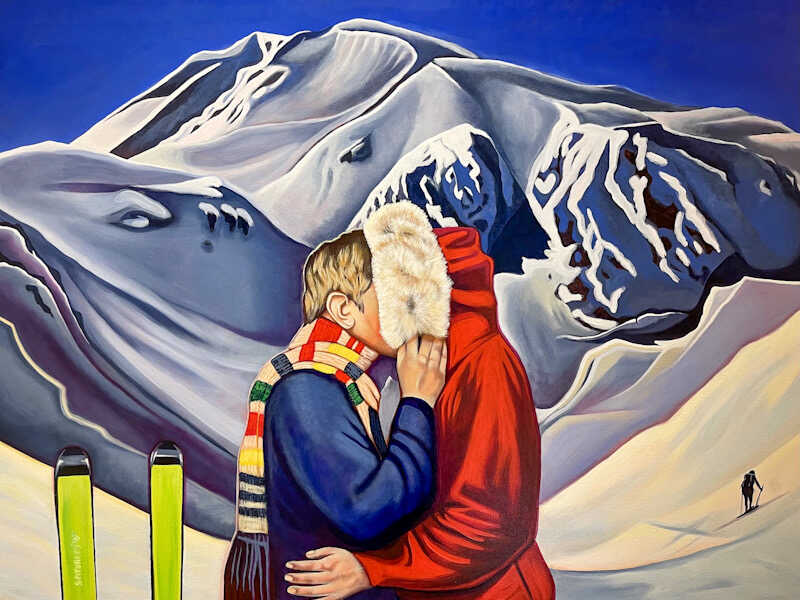 About this show: Boundless North – these paintings honour Northern landscapes and times enjoyed together, exploring all the landscape offers. From outdoor ice skating, to pond hockey, with mountain and lake views. These times spent appreciating and exploring the great white north, celebrate our love of nature in Canada. These artworks represent travels across Canada to picturesque places, featuring some interesting characters met along the way. Figurative landscapes with Northern palettes – Canadian Pop Art from an award-winning Canadian painter.
Real and imagined, these visual stories honour the boundless energy received from the landscape. This virtual art exhibition offers art lovers worldwide access and opportunity to walk through the gallery and experience the art in a more realistic setting. These paintings are available to buy, shipping worldwide. Red dots mark SOLD paintings, green dots mark 24hr hold. This show features paintings created during the pandemic, and a few created before the artist spent a summer making art in London, England at the Royal College of Art.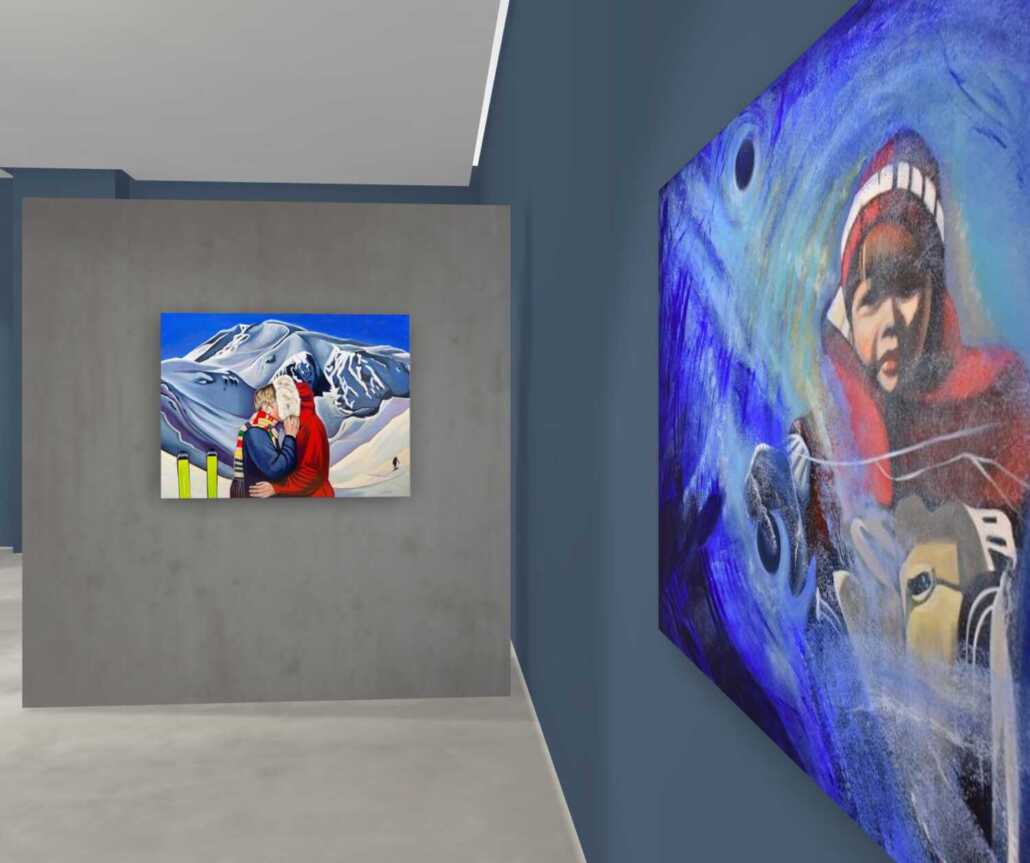 To begin, a few notes on navigating the exhibition;
There are two choices for viewing the show, below you have a choice of clicking on 'ENTER EXHIBITION' or 'START GUIDED TOUR' – if you like managing the speed at which you view things and you are fairly comfortable navigating online, I recommended 'ENTER EXHIBITION'. If you are not web savvy, click on 'START GUIDED TOUR' – sit back and enjoy the show.
At any point during your tour you can find a PAUSE BUTTON in the upper right hand corner of the screen and directly underneath you will find an INFO button, which if clicked shows the details for any piece along with price and link to more photos for each piece.
You can begin the show by clicking on the image below, or by visiting this link.
Full exhibition catalogue available on request.
EXHIBITION CLOSES MAY 15, 2021


https://www.brandysaturley.com/wp-content/uploads/2021/04/bn4.jpg
1277
1278
Brandy Saturley
https://www.brandysaturley.com/wp-content/uploads/2020/10/brandysaturley_logo.png
Brandy Saturley
2021-05-12 10:42:34
2021-05-12 10:45:22
Virtual Art Exhibition