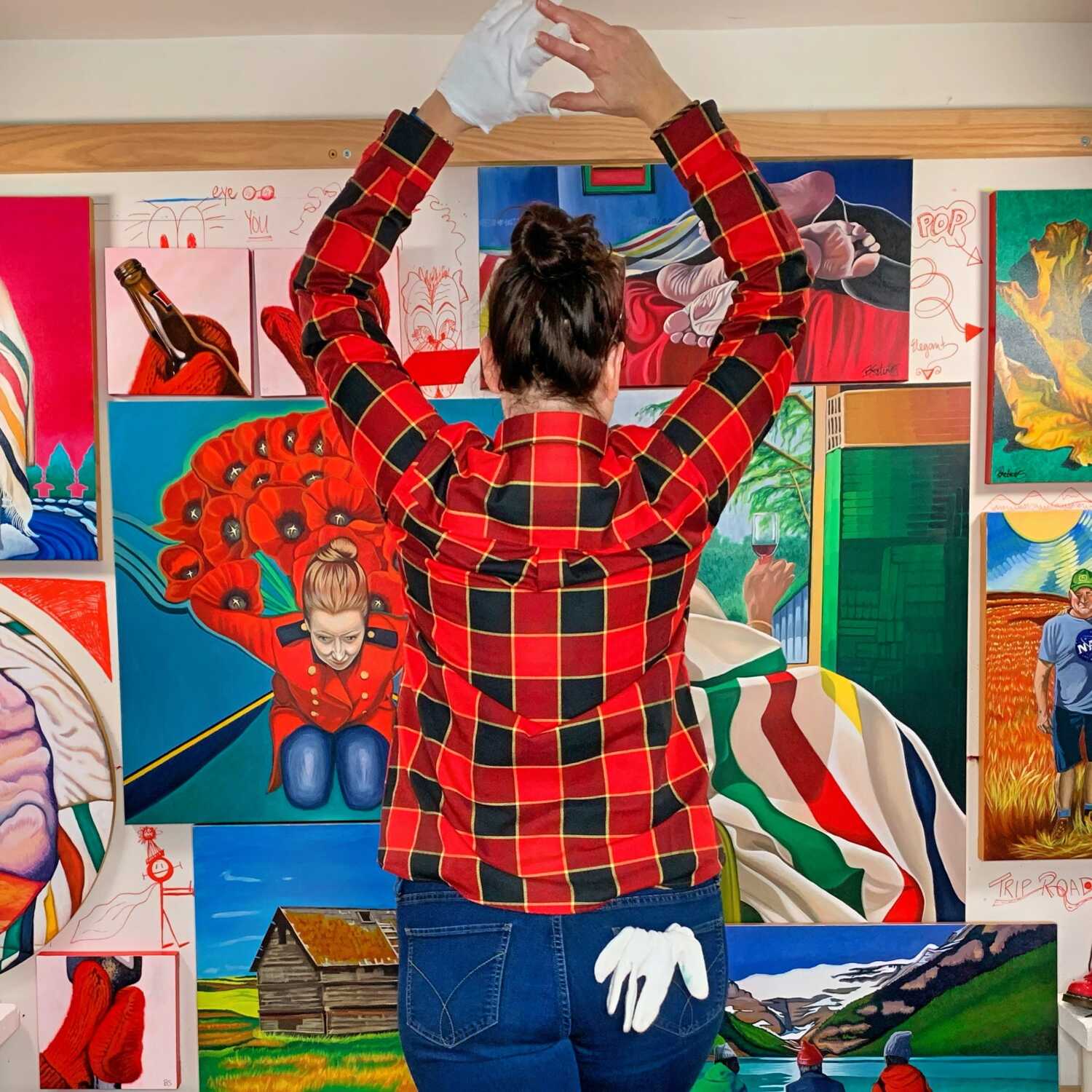 The Home Show – Final Art Show of 2020
On the eve of the 2020 Winter solstice, you will find me hanging my final art show of the year. With whiteout skies of cold wet snow and all of us tucking in at home, I have decided to call this last art sale of the year, 'The Home Show'.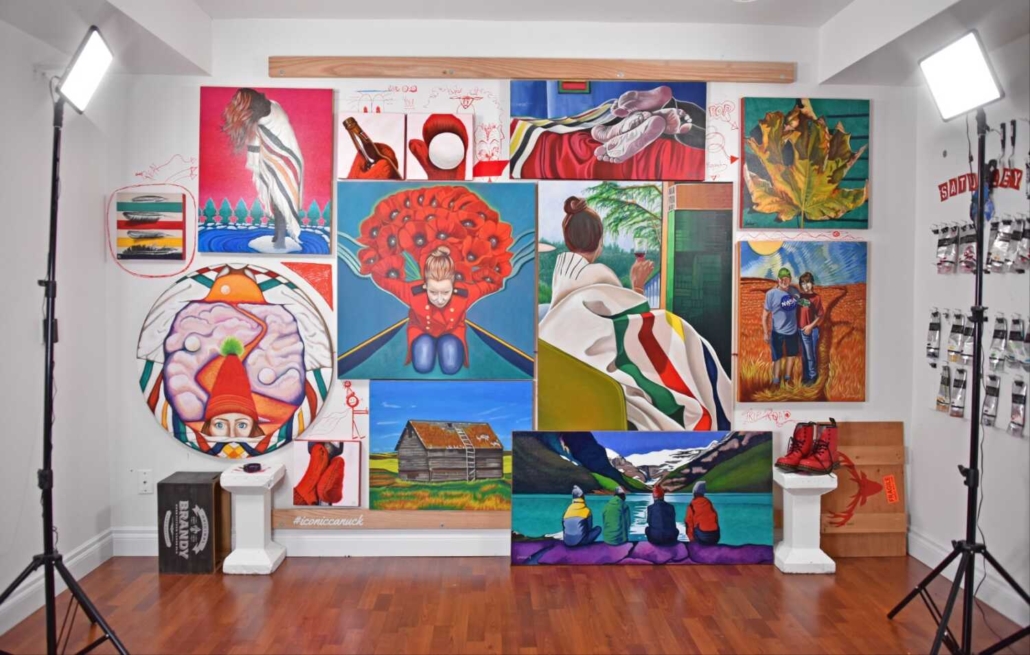 Every year, I end the year with a photo in my studio. Last year it was a large-scale landscape painting of Lake Louise on canvas. This year, I thought it would be fun to create a final, 'art show' for the year. Featuring small and large artworks for sale created during 2020, but also a few favourites from the past few years that are part of my art collection. From paintings of beer, snow, and hockey, to a portrait from the People of Canada Portrait Project, to people in Alberta landscape, and landscapes of Vancouver Island. A Hudson's Bay point blanket or two, some snow, some prairie influences, and a maple leaf.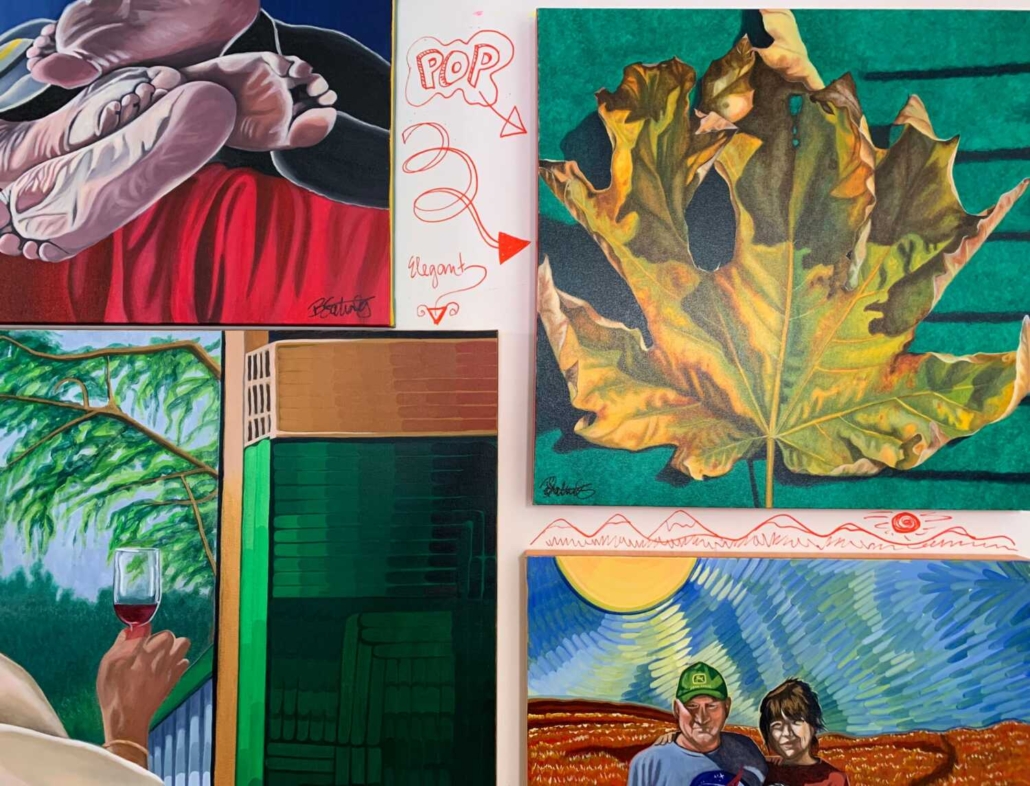 It's in the details: a closer view of the 'Home Show' art installation.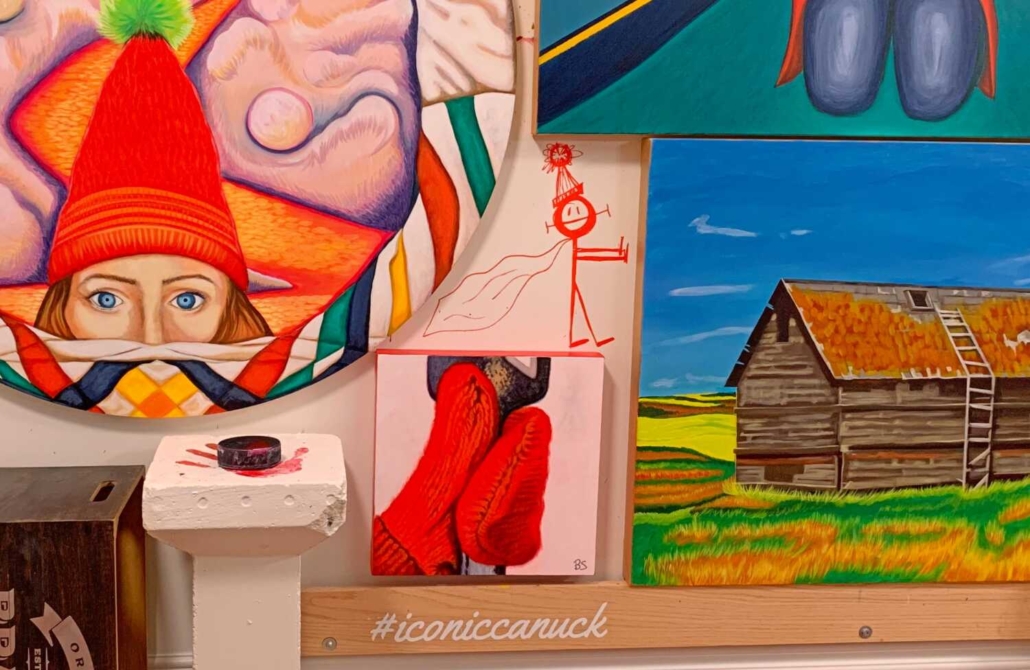 You might find the 'Red Boots' by Dr. Martens worn on the #iconiccanuck art exhibition tour and even a hockey puck.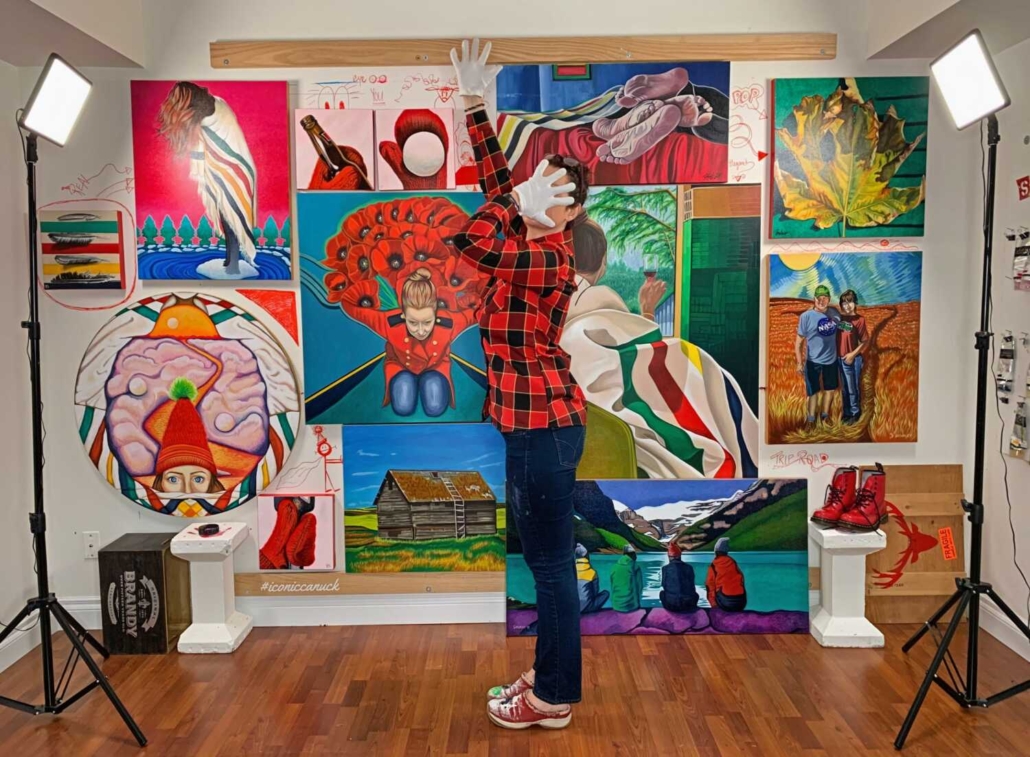 Please enjoy this collection of Canadian pop art style paintings, acrylic on canvas, from my studio to you wherever you are in the world. Enjoy the Art, let the colour wash over you and warm you, from your eyes to your mind and filtering through to your heart. Below is an artwork image listing for this art show. Many of the paintings featured in this show are available for sale, click on links below to view details about each artwork, including additional photos and pricing.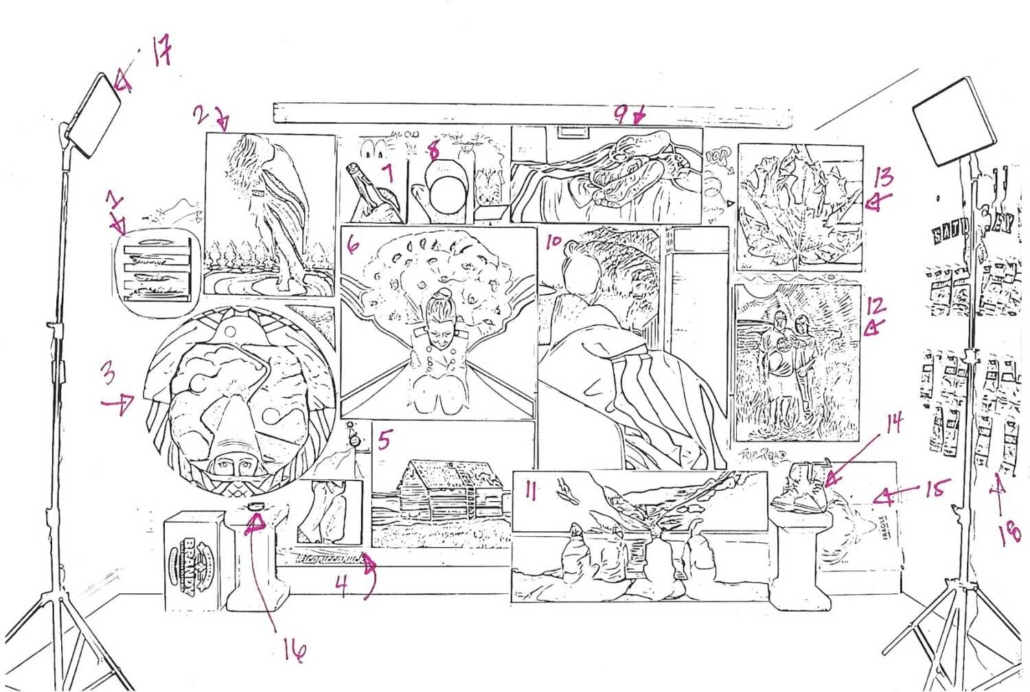 List of paintings in the Home Show Art Show 2020
Contact Brandy Saturley to buy Art from The Home Show Art Sale.
https://www.brandysaturley.com/wp-content/uploads/2020/12/homeshowartshow_1.jpg
1500
1500
Brandy Saturley
https://www.brandysaturley.com/wp-content/uploads/2020/10/brandysaturley_logo.png
Brandy Saturley
2020-12-21 11:57:04
2020-12-21 12:06:28
The Home Show Art For Sale