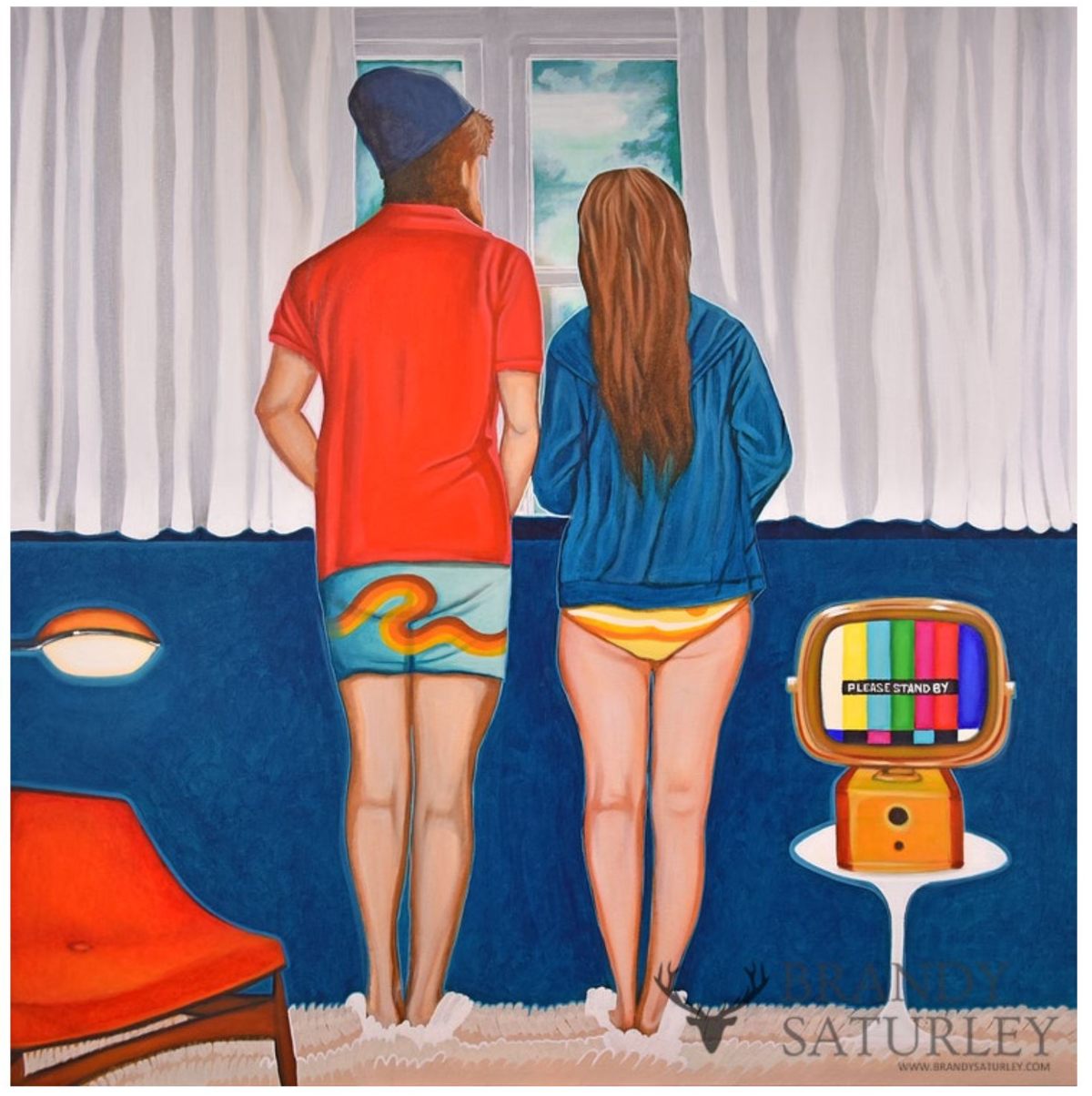 How the Coronavirus epidemic is influencing the art I am making.
In my last post dated March 19, 2020 we were about one week into a state of emergency here in British Columbia. As we began to ready ourselves for social distancing, isolation, and quarantine measures here on Vancouver Island, the 'Stay Home' advertising began to explode on all media platforms.
At that time all the 'noise' was beginning to bleed into my brain and the energy of the world around me had shifted from Spring flowers, to toilet paper hoarding and hour long lines at local grocers. I was seeing lots of art pop up in my Instagram feed; paintings, advertising art, and musicians entertaining us from their homes. We have seen celebrities in their homes, without make-up and spending time with their families. Health care workers are posting coordinated dance videos and the Prime Minister addressing us daily from the front steps of his home at Rideau Cottage. We are in 'unprecedented' times, likened to World War Two. We are separated from family and friends, and afraid to sneeze in public.
As an Artist my work requires prolonged periods of isolation, allowing me to dive deep into the flow of my work. Part of who I am as a person and as a professional Artist, is to know myself in the deepest darkest sense. My personality and my work requires me to question everything; investigate, draw my own conclusions, and create community with my distinct vision of the world. My job is to inspire the audience, and provide pause. We are ALL being forced to slow down, and being forced to do anything and make changes in such a short period of time, is extremely difficult. I am encouraged by this 'Great Pause' and looking for the silver linings. The Earth and all it's species are taking a deep breath right now, and we all REALLY need this long pause.
I hope those that were initially feeling trapped and anxious are now focusing on the silver linings of this epidemic. Appreciation, gratitude, and a deeper understanding of the people and world around us; the world is big and we are being asked to tighten our gaze. Focus on the RIGHT NOW and how we can make it the BEST NOW possible.
This brings me to the paintings I have created over the past few weeks. One is quite narrative and figurative, a classic #PopCanadianism to add to my series of the past decade. The other two focus more on landscape, feeling, colour and concept.
All are painted in my signature Pop Realism aesthetic; these paintings all tell stories in the landscape.
Here are three paintings created so far, during COVID-19;
Party on The Bottom (Please Stand By), 2020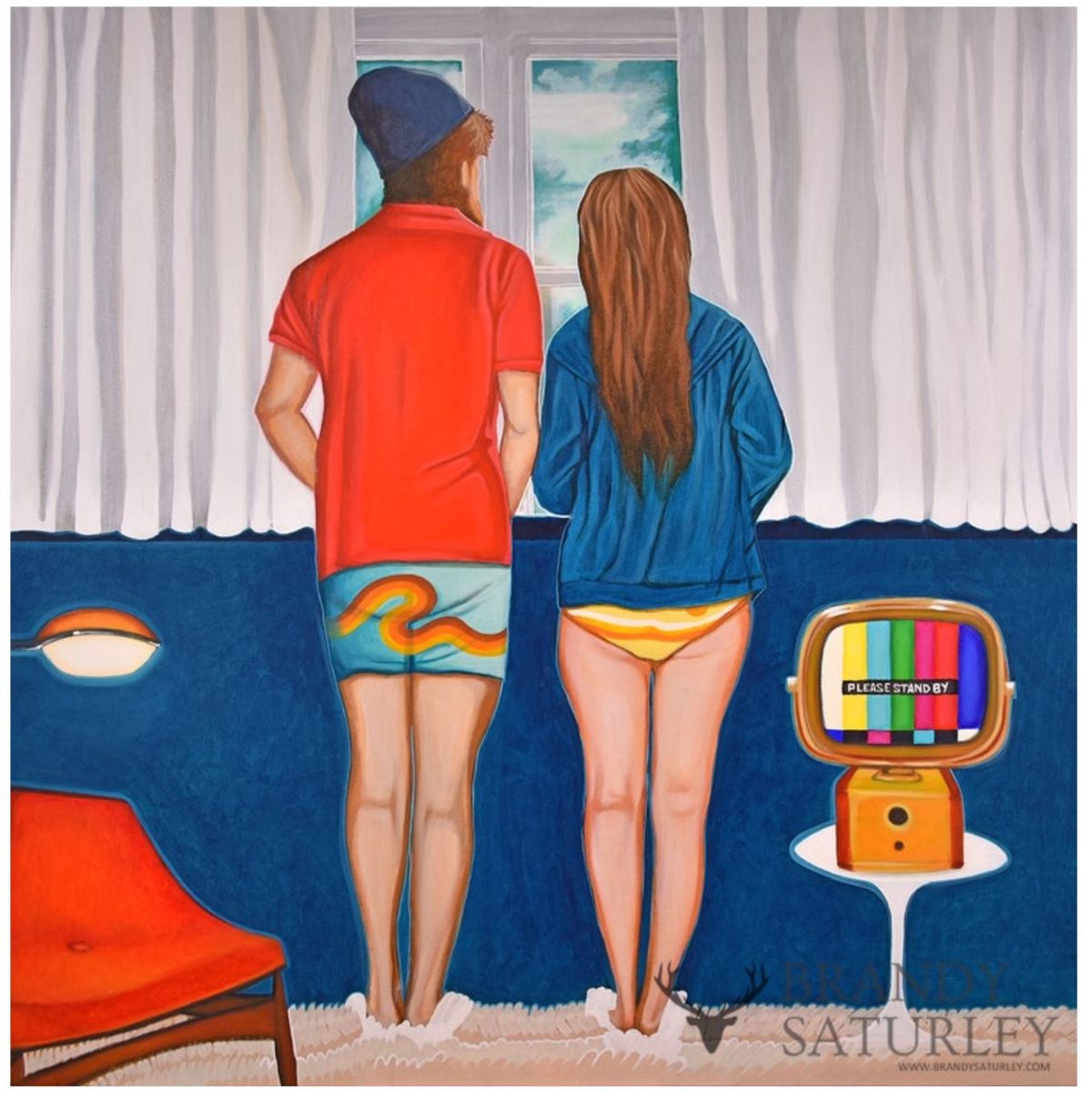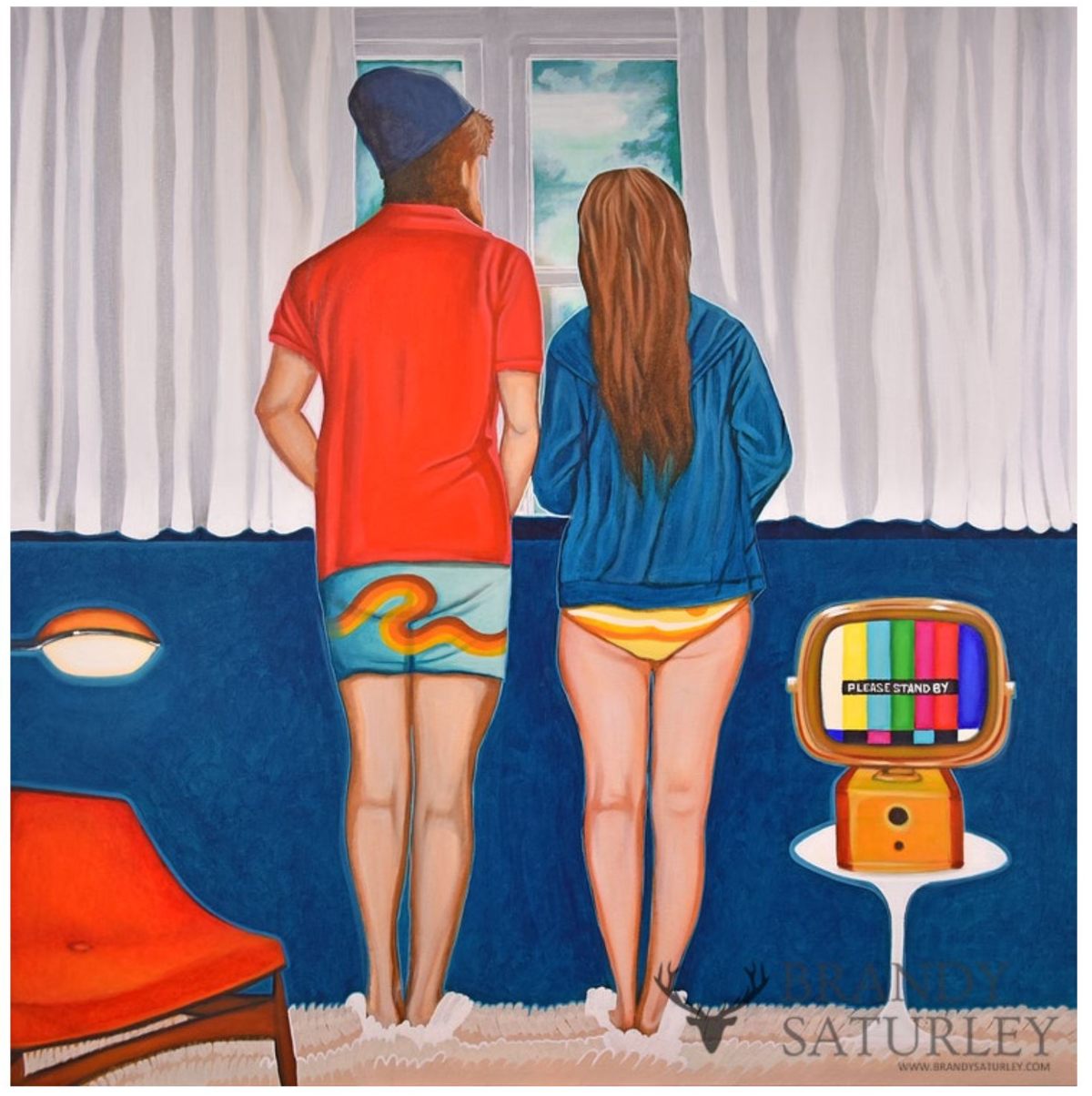 Time in A Bubble, 2020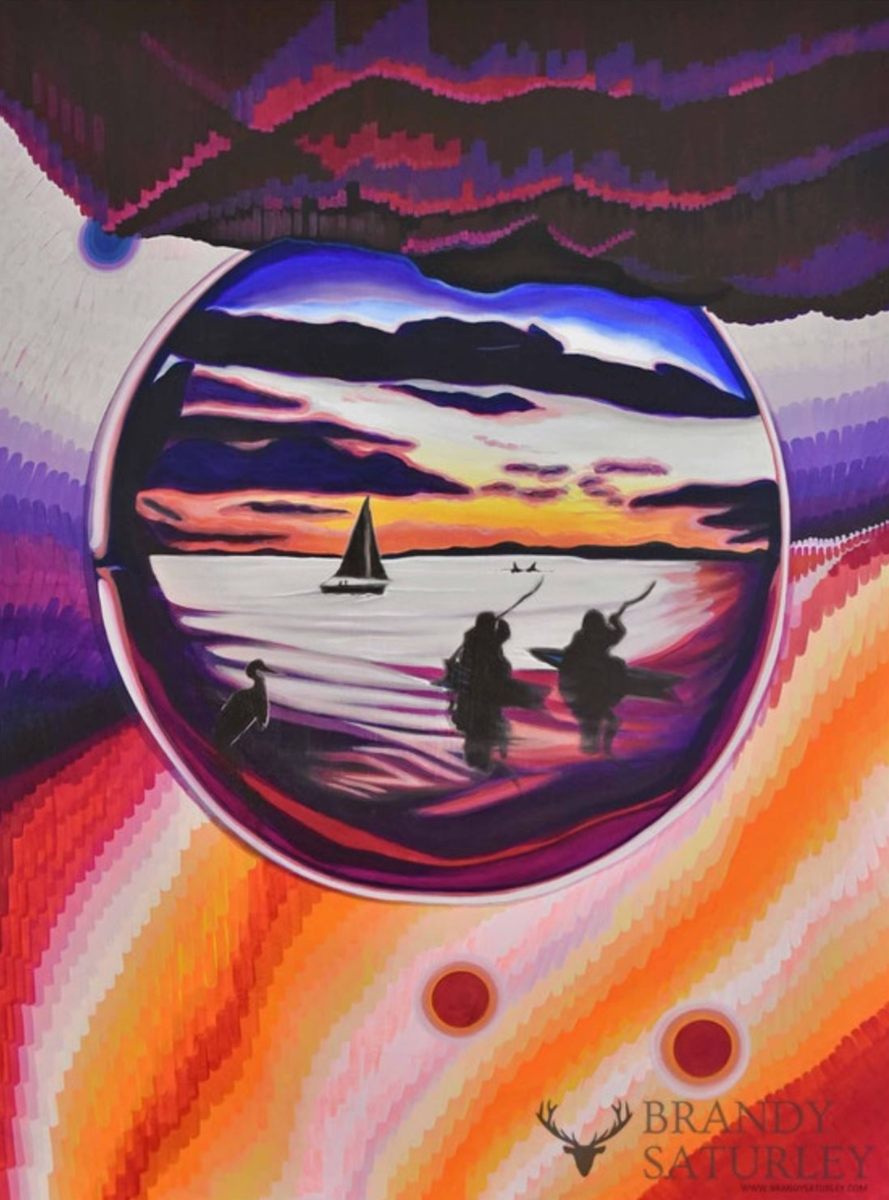 To The See (2017/2020)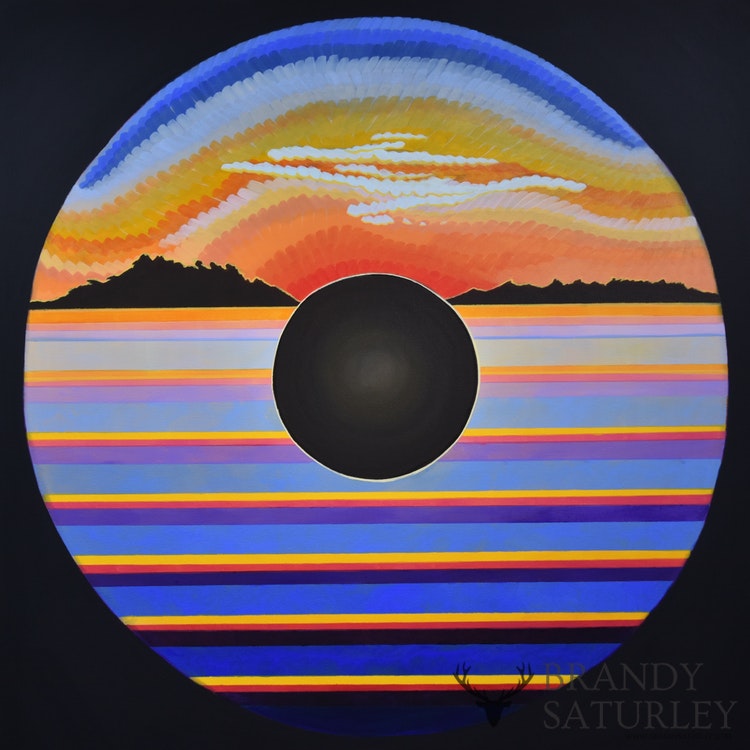 As I tighten my gaze and dive deep into my work, this is a time to clarify and focus on what is most important. "A vision is not just a picture of what could be; it is an appeal to our better selves, a call to become something more." and I am feeling the call. You will see little to no social media updates from me for a while as I close my door and work offline, in my analogue world of paint on canvas and words on paper. My business is always open and original paintings, prints, commissioned artwork and image licensing is available 24/7/365. You can always contact me through my website. 
Access early news about new paintings and offerings by joining my newsletter here.
Be well everyone and stay safe!
Sincerely Yours,
https://www.brandysaturley.com/wp-content/uploads/2020/04/covid19painting_saturley.jpg
1204
1200
am-330
https://www.brandysaturley.com/wp-content/uploads/2020/10/brandysaturley_logo.png
am-330
2020-04-21 11:02:19
2020-04-21 11:02:19
The Art of COVID-19