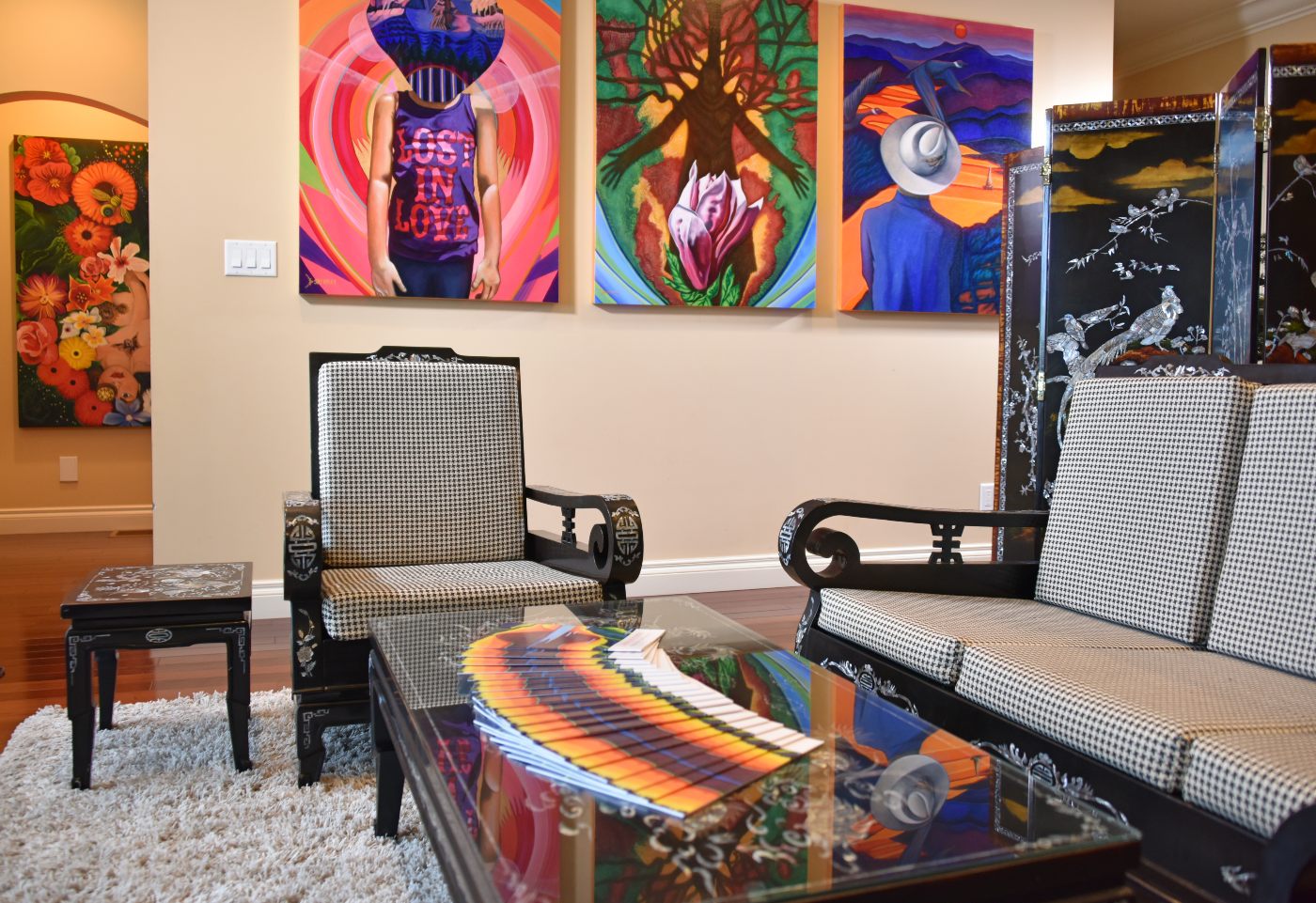 5 Tips on Working at Home from An Artist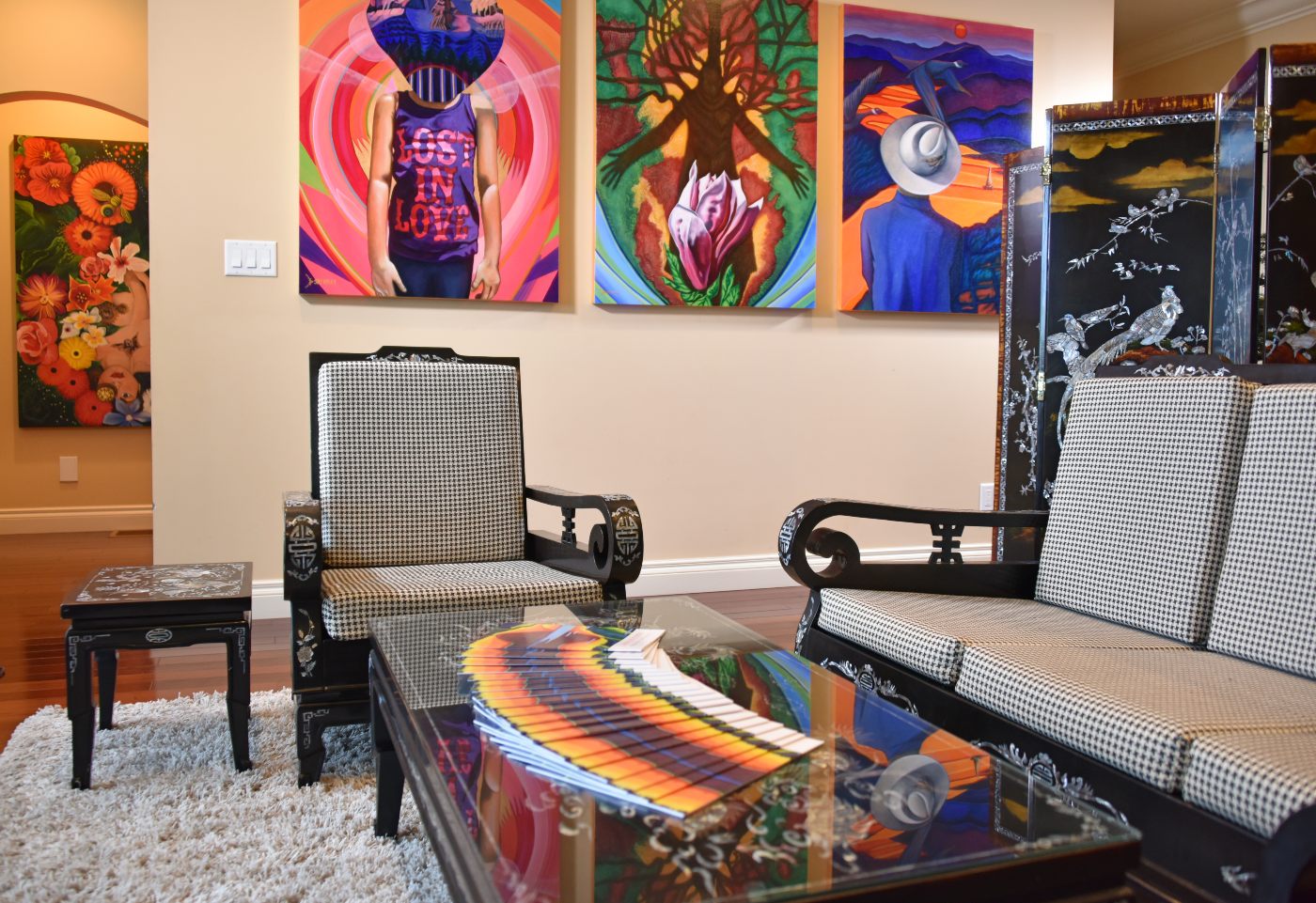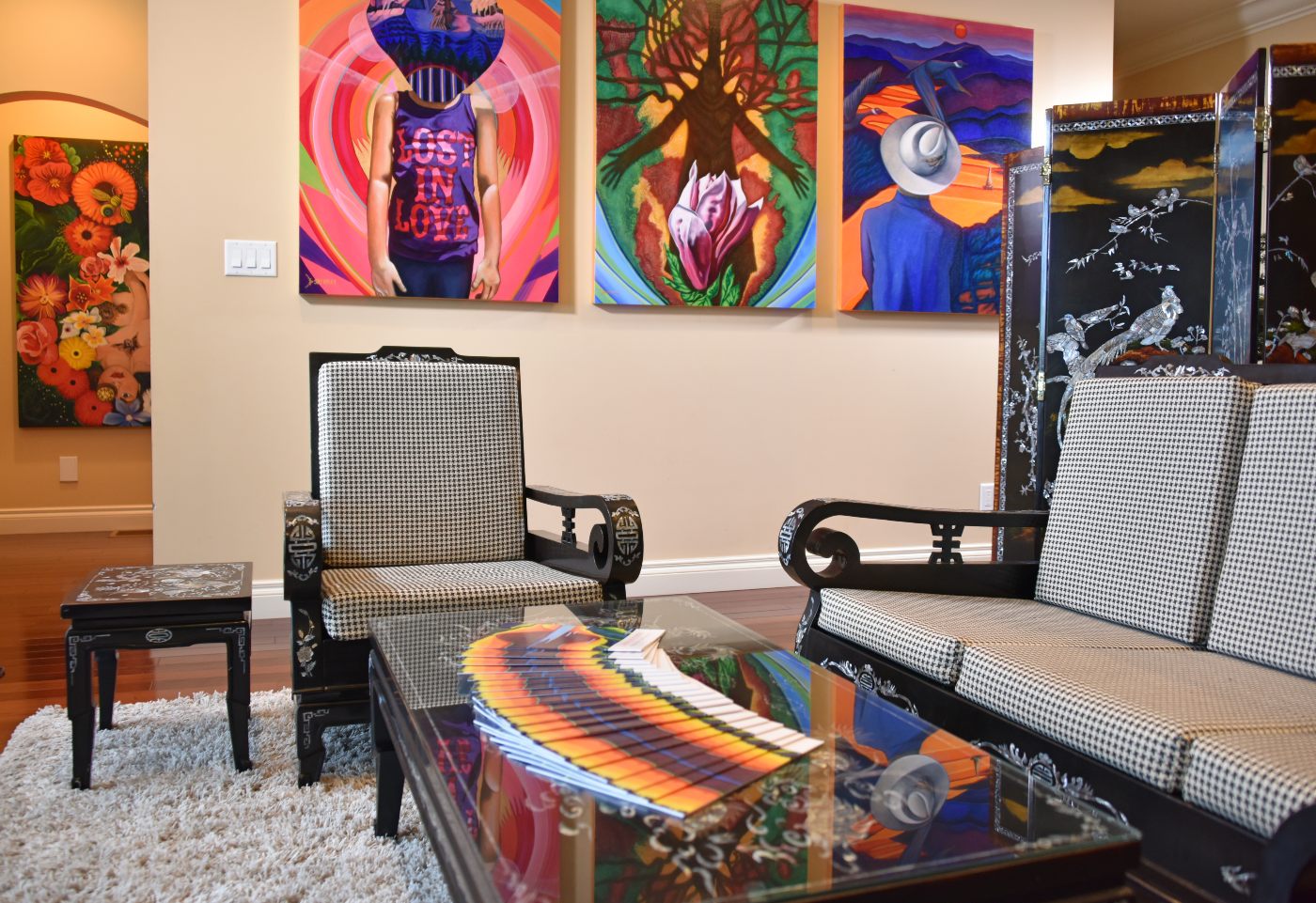 Right now, in Canada, we have seen life change dramatically due to the current COVID-19 pandemic. Regular routines and ways of doing business have been disrupted, worldwide. Routine is essential to all of us, it is what keeps many us moving forward and motivated in life. I can only imagine how challenging it is for a person who is used to getting up everyday and going to a 9-5 job. Or a child who is used to school and an organized recreational schedule. Beyond this, if you are an extrovert, the lack of human contact could be causing a rise in anxiety.
As an independent full-time professional artist, who works from a home studio and has for the past 13 years, it is mostly business as usual. I have cancelled all studio visits, and am not on the road for any exhibitions, events, or resource gathering. Like many I am concerned about how I can keep my business moving forward. In many ways I have been preparing for this for 13 years, and I am thankful that I have established an online market that extends beyond local.
We all possess tools, talents, and skills that can be useful to our fellow humans. It is wonderful to witness the open sharing of resources and ideas, the world over, thanks to the Internet.
I decided to put together five tips on how I schedule my work day, at home. Here is how I make working at home, work.
Create a Workspace
I work from a dedicated studio space in my home, this space is completely disconnected from the rest of my home. Downstairs and with a door I can close off to the rest of my home. This space includes my office, computer, bookshelves, and filing cabinet. This space is about work; whether it be painting or talking on the phone to a client. No matter where, or how large; make a space that is for YOU where you can concentrate on YOUR things.
Establish a Routine
I keep the same daily routine when I am not on the road. I get up at 7 am; have coffee, breakfast, shower and get dressed. Just because I work at home doesn't mean I wear pajamas! I dress for the job and arrive in my studio the same time every day, 9am sharp. Many days I arrive 15 minutes early, so I can organize myself before I begin for the day. From 9am -10am I usually answer emails and check in on different social media channels. I check my 'TO DO' list for the day and add to it. At 10-11am I begin painting, or working on new sketches for a painting I will create. At noon I go upstairs for lunch and then take 45 minutes for physical activity, it may be my treadmill or it may be a walk to the beach. I take time to get physical. At 1:30pm I am back in the studio. I check in on Instagram at 2-3pm daily, and continue making art. Around 4pm I check-in on Facebook and work on blog posts and website updates. I begin to wind things down for the day and at 5-6, and then leave my studio for the day. Often I take time to stretch, and work on strength exercises, yoga is great. Then off to make dinner and relax into evening activities. Sometimes if I have a deadline looming or am in the 'flow' creatively, I will work back in the studio late at night. For the most part, I stick to a 9-5 routine for the bulk of my work in the studio. I have found that I need this to keep me sane, otherwise I would never come out of my studio. Everyone needs to take breaks, it makes you better at whatever it is you do! On weekends I take time for family, and try not to work in my studio. I go grab supplies, hang art, answer emails and take time away. I make sure to get out of my home and studio.
Avoid the Kitchen
Unless it is for coffee, tea, water, or regularly scheduled meals; try to stay out of the kitchen. When you are working at home you are subject to all the food in the house, and during times of stress it can be too easy to stop and grab takeout in your kitchen. When you are working at home you are likely not getting the same level of activity, not like running around an office. Mindful eating is the best kind of eating.
Stop Scrolling
The biggest distraction we have in stressful times like these, can be our devices and all the little notifications they deliver. Turn off audible notifications and ringtones, this will help to keep the world out when you need to concentrate. I also turn my cell phone upside down, so I cannot see any notifications. I try to check in a few times during the day, otherwise I am offline.
There Will Always Be Sun
Sunny days are tough, they do beckon and when you have three windows in your studio with views of green grass and ocean, you absolutely want to join. I keep my sun time to lunch walks and weekend outings, and I save those photo tours for when I am on the road for work. Rainy days are easy, on sunny days I have to close my blinds to keep me focused on the task at hand.
Beyond these five tips on how to work at home, and during times where you are socially isolated, my best advice is to keep moving forward. Whether it is one foot in front of the other, one paragraph at a time, or one email; working at home can be very pleasurable. Relish this time. Take an online course to help bolster your business, work on your social media profile, get better at using Facetime. I find working at home to be extremely efficient, and do not waste time or stress in traffic commuting. It is ALL quality time, and I am in charge. Now you can be too.
Enjoy this time of isolation, or as I call it, a mindful time of introspection.
When you have your lunch break, or evening time, take a few moments to browse my Artwork. Someone once said, "Art is the only way to run away, without leaving home", and I could not agree more.
Sincerely Yours,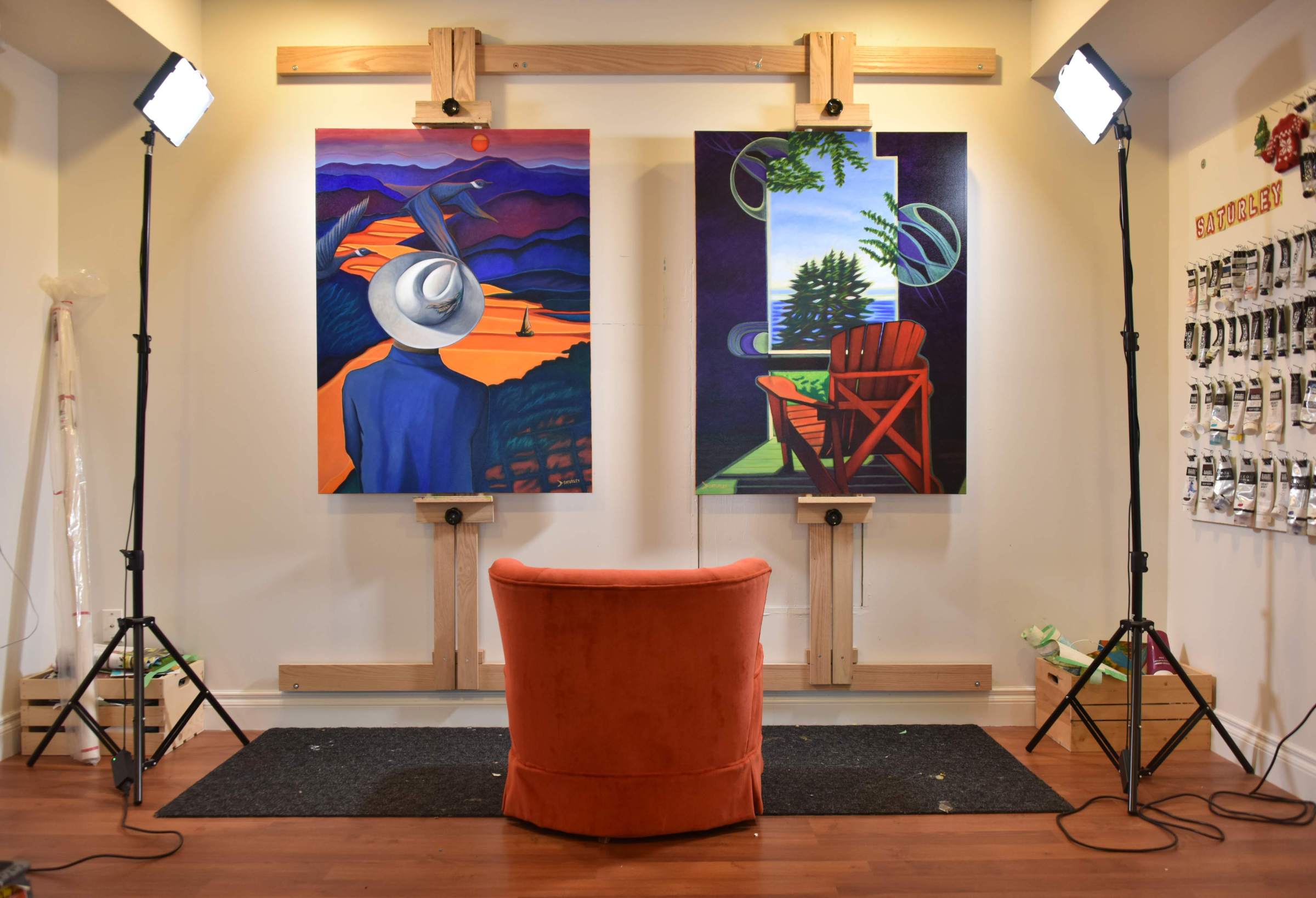 https://www.brandysaturley.com/wp-content/uploads/2020/01/canadianartgallery_victoriabc.jpg
961
1400
am-330
https://www.brandysaturley.com/wp-content/uploads/2020/10/brandysaturley_logo.png
am-330
2020-03-20 10:58:59
2020-03-20 10:58:59
Survive Like An Artist