Mayberry Fine Art – Canadian Art Galleries, Part I
In 2016, I went on the ultimate art tour of Canada, visiting galleries across the country from rural haunts to metropolitan centres. There are many different kinds of art galleries in the business of selling, promoting and educating the public about art. From public galleries that show well known Canadian artists, commercial galleries which focus on selling art to art collectors, to artist-run centres that offer a collaborative environment for artists to run and support their own gallery; the multitudes are endless for anyone in Canada to experience art.
This feature will focus on a private commercial gallery in the exchange district of Winnipeg. The Exchange District is a National Historic Site of Canada in the downtown area of Winnipeg, Manitoba, Canada. Just one block north of Portage and Main, the Exchange District comprises twenty city blocks and approximately 150 heritage buildings, and it is known for its intact early 20th century collection of warehouses, financial institutions, and early terracotta clad skyscrapers.
Within this vibrant neighborhood you will find many art galleries in the "cultural cradle of Canada." One such gallery, Mayberry Fine Art, has been in the business of art in Winnipeg and now Toronto for over 45 years. Located in the heart of the Exchange District, the Mayberry Fine Art gallery is unlike any other in Winnipeg because of its focus on fine art appraisals and historical Canadian collections from iconic painters such as Lawren Harris, Ivan Eyre, Maud Lewis and Riopelle. The Mayberry Fine Art gallery has many areas of expertise and services available to visitors including appraisal, valuation, framing, leasing, restoration and much more.
I first met the owner and CEO, Bill Mayberry on my trip across Canada in 2016. Mayberry founded the gallery in 1972 after working as a framer in the business, now its president, after immigrating to Canada from Northern Ireland in 1970. The business is a family affair with many generations working to support the business. Mayberry said in an interview in late 2018 that "It's taken about 20 years, but now there's a sense of pride about Canadian art and Canadian identity," Mayberry says. "As a new Canadian, I've had a fascination, a curiosity about Canadian culture. I always find it strange that Canadians look for things elsewhere."
In talking with Mayberry at the Art Toronto International Art Fair in 2018, I learned that the dealer has his eyes set on art storage as well, which will compliment their existing historical art business. From valuations to framing and consulting, Mayberry offers their art collecting clients everything they could ever need to build quality, lasting art collections, for generations to come.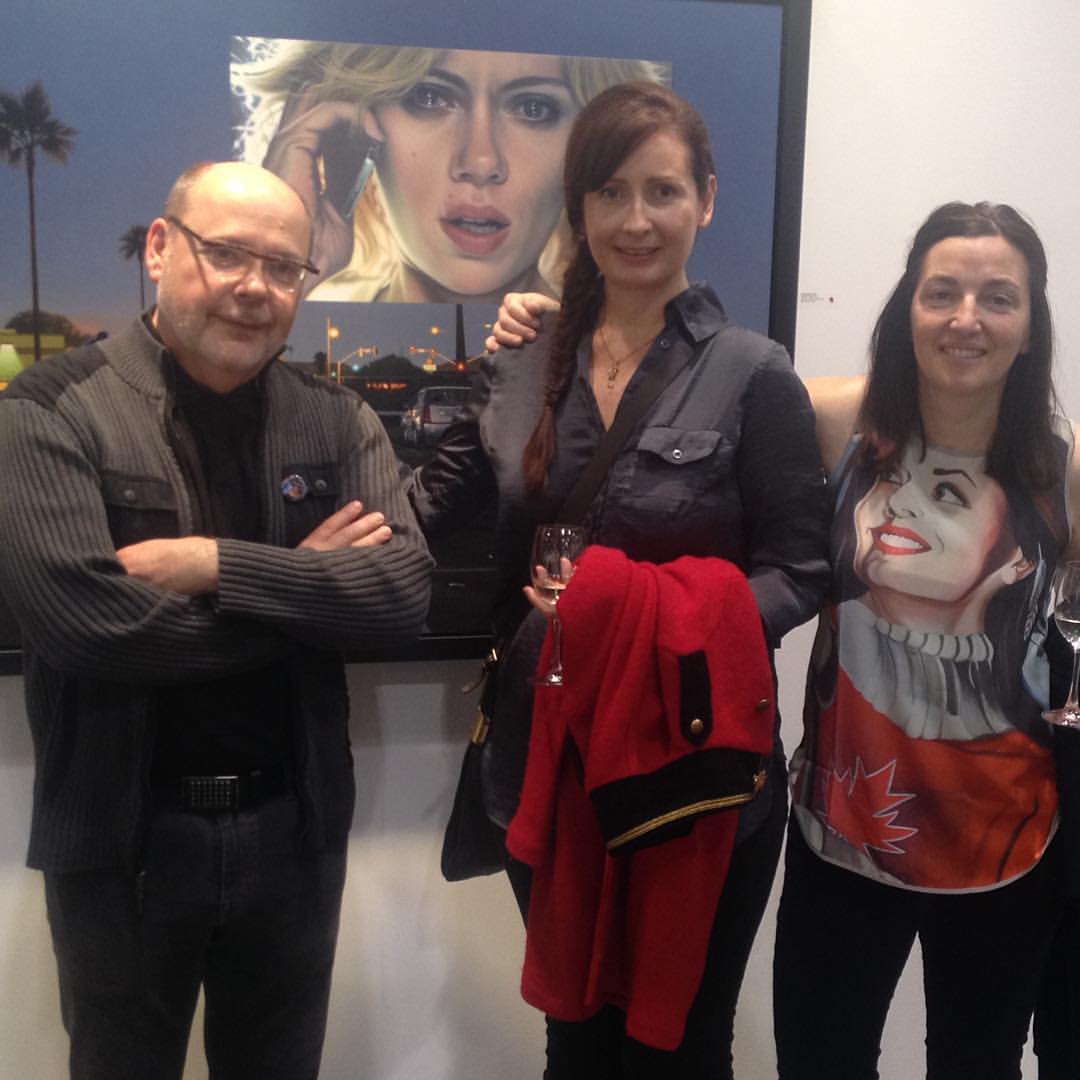 Off-setting the bulk of the business, which is historical Canadian art, there is a small stock of contemporary artists, mostly mid-career offering many pieces that figure into the area of realism. From magical realism to figurative realism, it seems that the dealer has a love for representational work and specifically landscapes. Favorites represented by the gallery include; Andrew Valko, Sean William Randall, Wilf Perrault, Bob Kebic, Meghan Hildebrand, Sarah Gee Miller and Brandy Masch.
When asked if Mayberry ever entertained working as an artist himself, he politely declines. He is a maker and a builder, but insists painting is not his expertise. It seems that Mayberry himself has a few quotes included in the Art Quotes category on the Painter's Keys website, which was originally published by painter Robert Genn, whose work is represented by Mayberry. I pulled one that stood out to me;
The fascinating thing in the world of art production (versus other consumer products) is art never goes away. It outlives us all, even the artist. If you go to the landfill right now you'll not find a single painting (good or bad). ~ Bill Mayberry, Art Dealer
Mayberry's other son, Ryan heads up the digital side of the business with online ventures. With their art auction partners, Consignor Canadian Fine Art, bridging the gap between traditional art auction services and the online fine art marketplace.
Ryan is also the co-creator of ArtMoi. An innovative company which provides artists, collectors and galleries with easy to use inventory and cataloguing tools. If you own art, make art or work with art then ArtMoi has tools you can use.
As I continue to grow my art business in the Canadian Art Market, it is invaluable to gain perspective and advice on the business from the people who have been working in it for decades. As the art business continues to evolve, with the accessibility and independence afforded to artists and galleries through the numerous opportunities for exposure through social media platforms such as Instagram and Artsy, it will be interesting to watch how this business continues to evolve. It is common that an art gallery will not take on an artist that appears to be self-promoting. Artists of days past used to starve while they waited for a gallery to 'discover' their work. Artists were forced to seek MFA's and become professor's at universities, to pay the bills. It used to be a very insular business, and thankfully the Internet is changing this pattern. The times they are a changing and I am excited about the future of art in Canada. I have many more thoughts on this, from my experiences with galleries across the country. More to come…until then, read this.