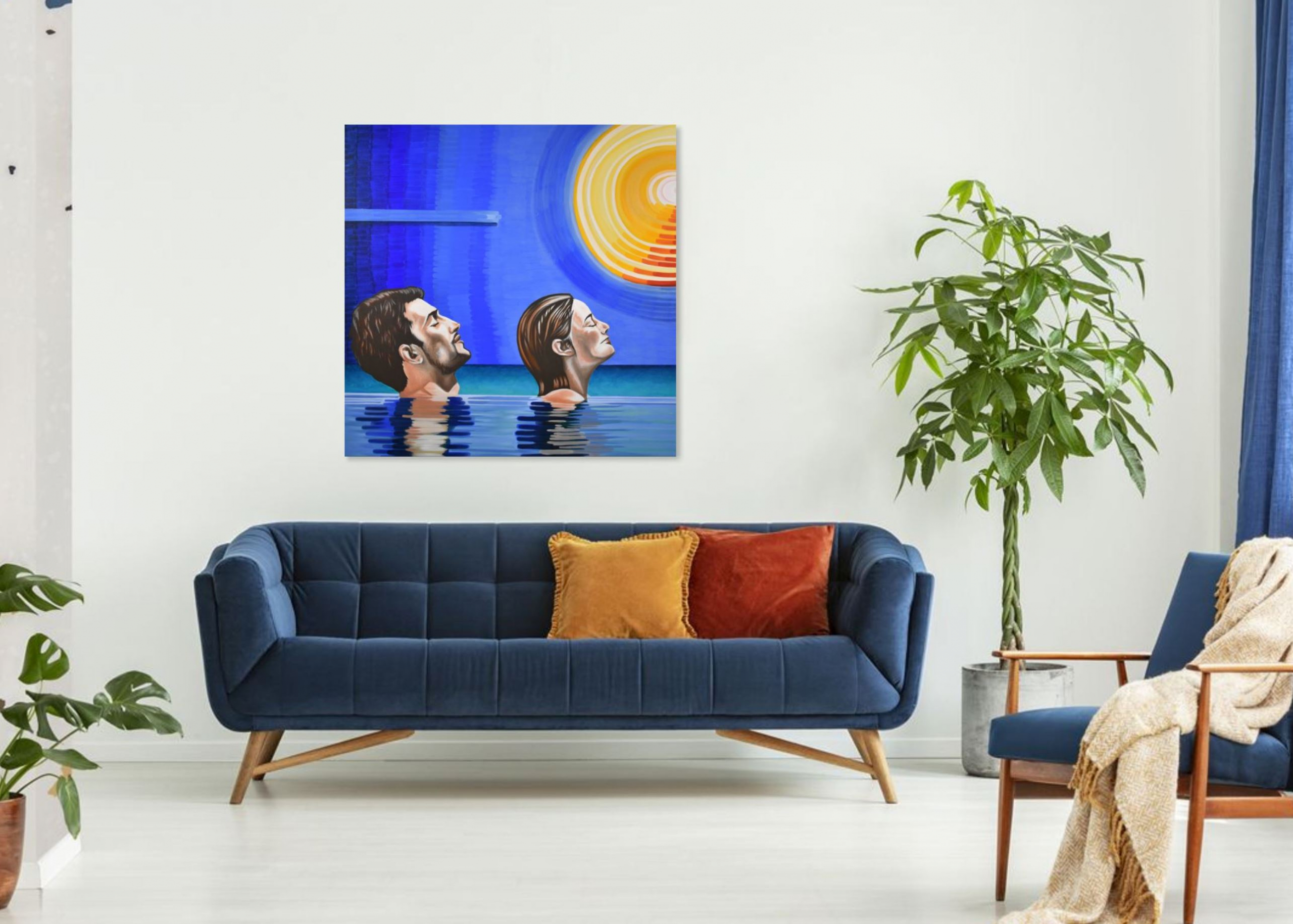 New Paintings and 3D artworks made during COVID-19
Since March, my brain has been overflowing with imagery, the best way to describe it is, my brain is on fire. Not on fire in a bad way, on fire in the way you want your brain to be as an artist. This is not a time for choosing one idea over the other, this is a time to let 'the flow' take hold. I have finished six new paintings since March 15, 2020. Vancouver Island began shutting down around mid-March due to the COVID-19 pandemic, and I began ramping up. I released 10 more fine art prints from the 'Canadianisms' series, I launched an on-line 3D virtual reality exhibition of collaborative landscapes that Calgary artist Gisa Mayer , and I have painted 4 new large scale pieces on canvas as well as two smaller pieces. Typically my schedule is a month in the studio and a week on the road, but because of Coronavirus lock-downs across North America, I haven't ventured much further than my studio for over two months. My last trip was to Vancouver in February this year.
Today, I photographed the new paintings and also took some time to put the images into 'living spaces' to give you an idea of how beautifully these pieces work in different interiors. Here are my new artworks made under COVID-19.
Time In A Bubble – completed March 2020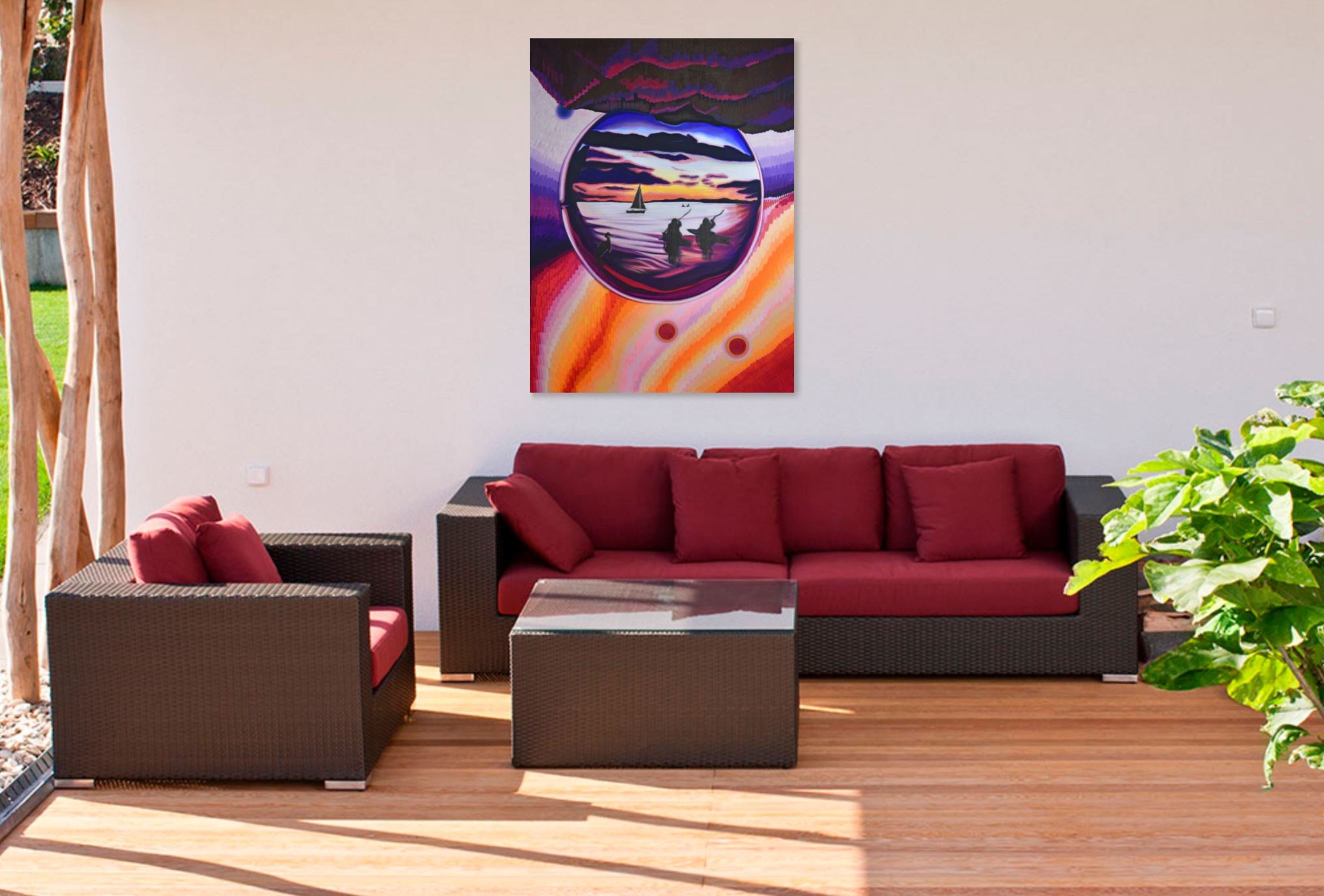 Please Stand By – completed March 2020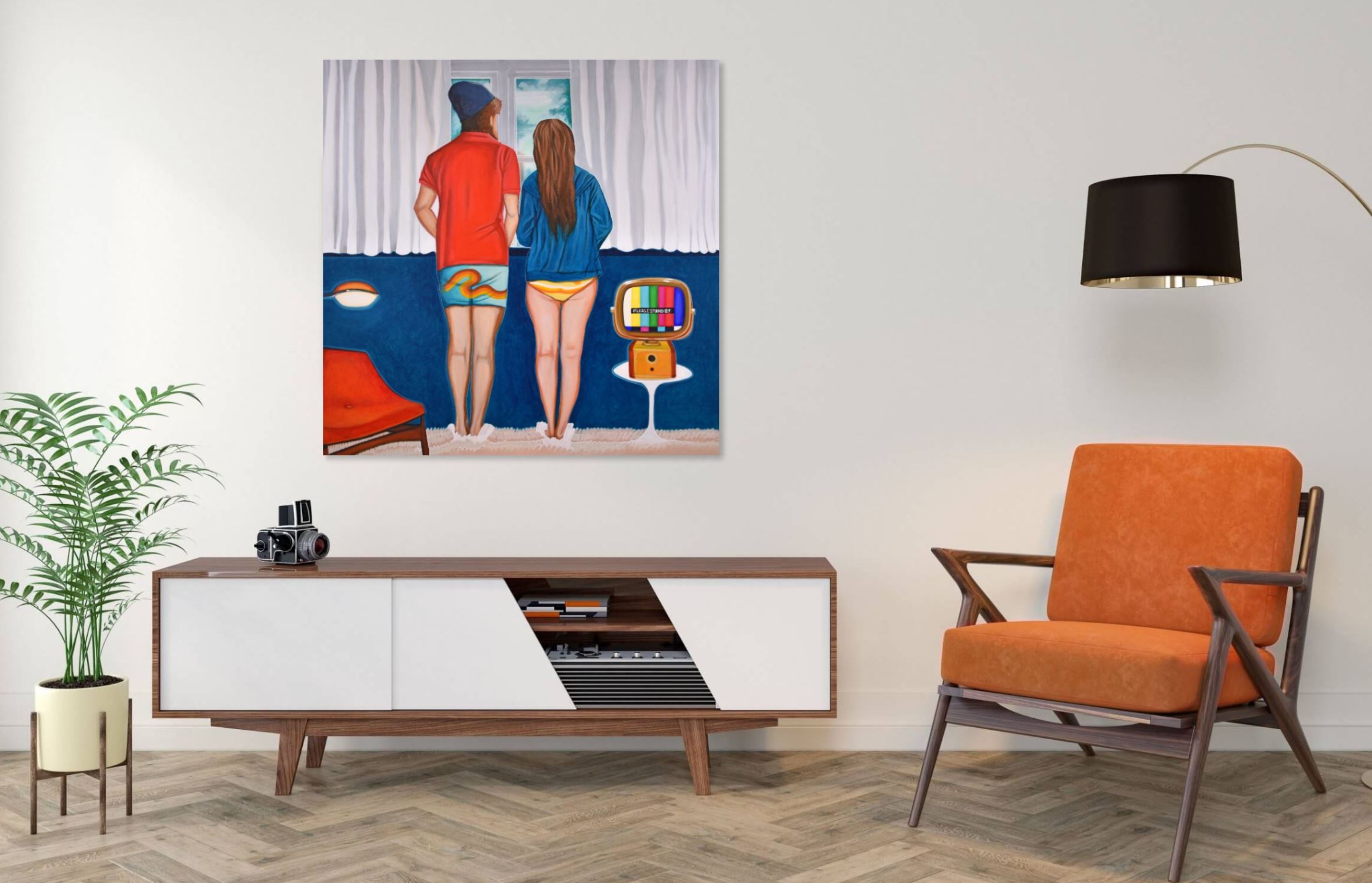 To The See – completed March 2020
For the past couple months I have been painting circles in my mind, and on my canvas. I am not sure why, they just seem to resonate with me right now under the current COVID-19 pandemic. Perhaps it is the circles I am seeing from the microscopic images of the virus itself, it could be molecules, something molecular. It could be the shape of the earth, or the 'circles' that are our homes and families. The circles that Dr. Bonnie Henry keeps talking about. It could be the circles of life, or what goes around comes around. In any light my brain is seeing circles.
Eye See U – painting on carved wooden frame – completed April 2020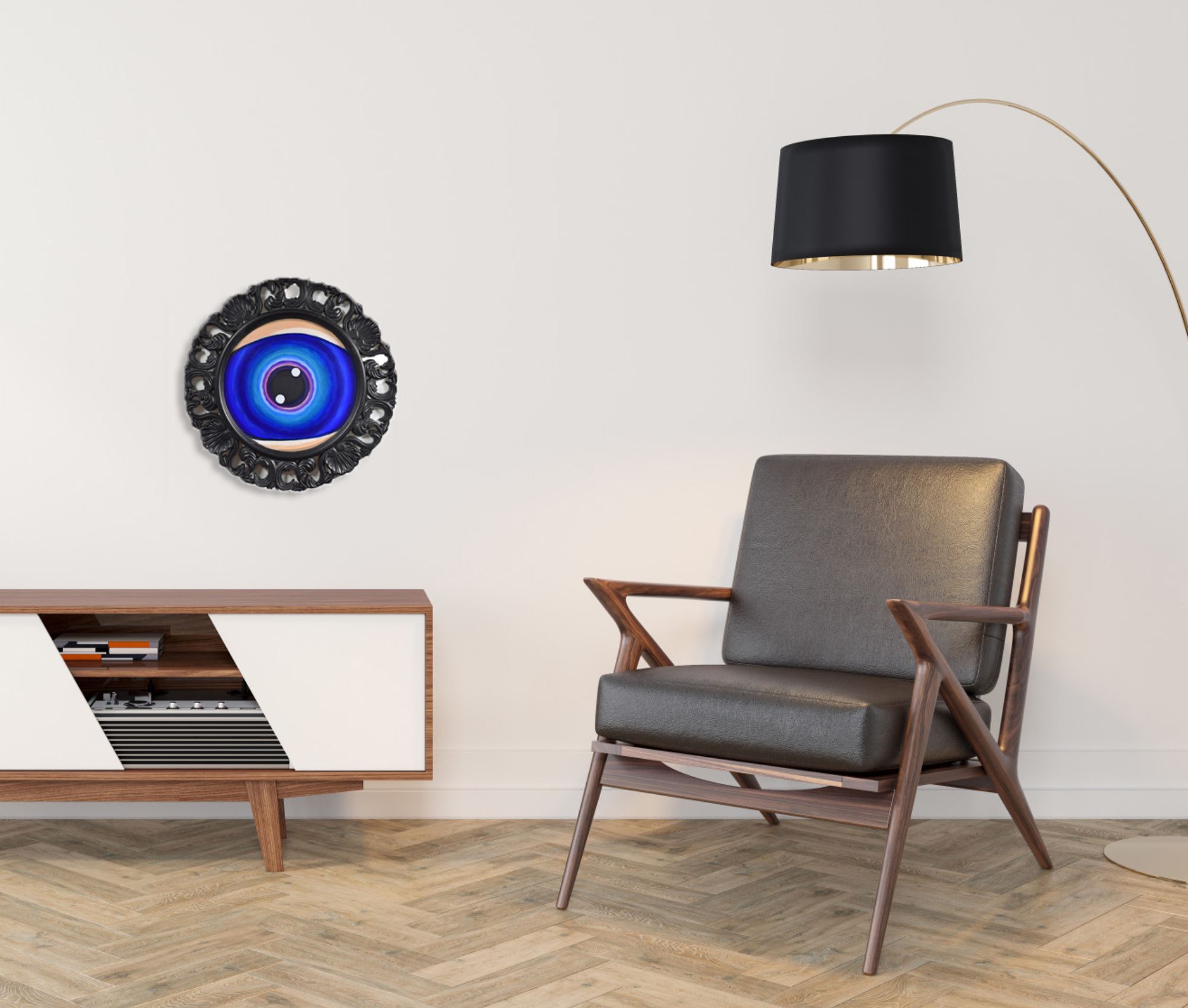 Eye See Bowl – painted on hand turned maple wood bowl – completed April 2020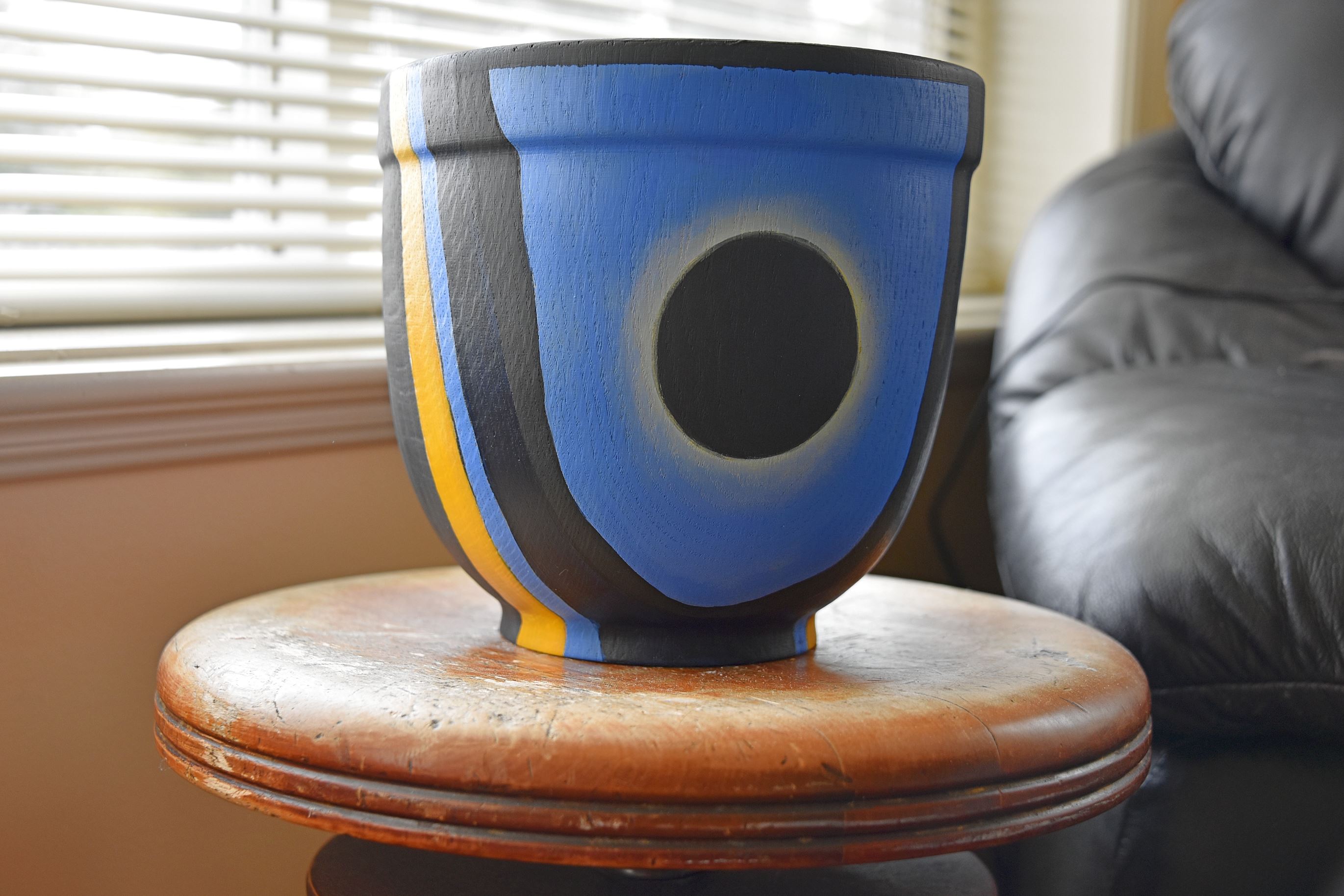 Here Comes The Sun – completed in April 2020
When I painted this I was thinking about all the couples who are isolating and the ideal place to isolate. My mind drifted to infinity pools, favourite snowbird getaways, and sunshine. I was thinking about the Coachella Valley; Palm Springs, Rancho Mirage, Palm Desert and La Quinta.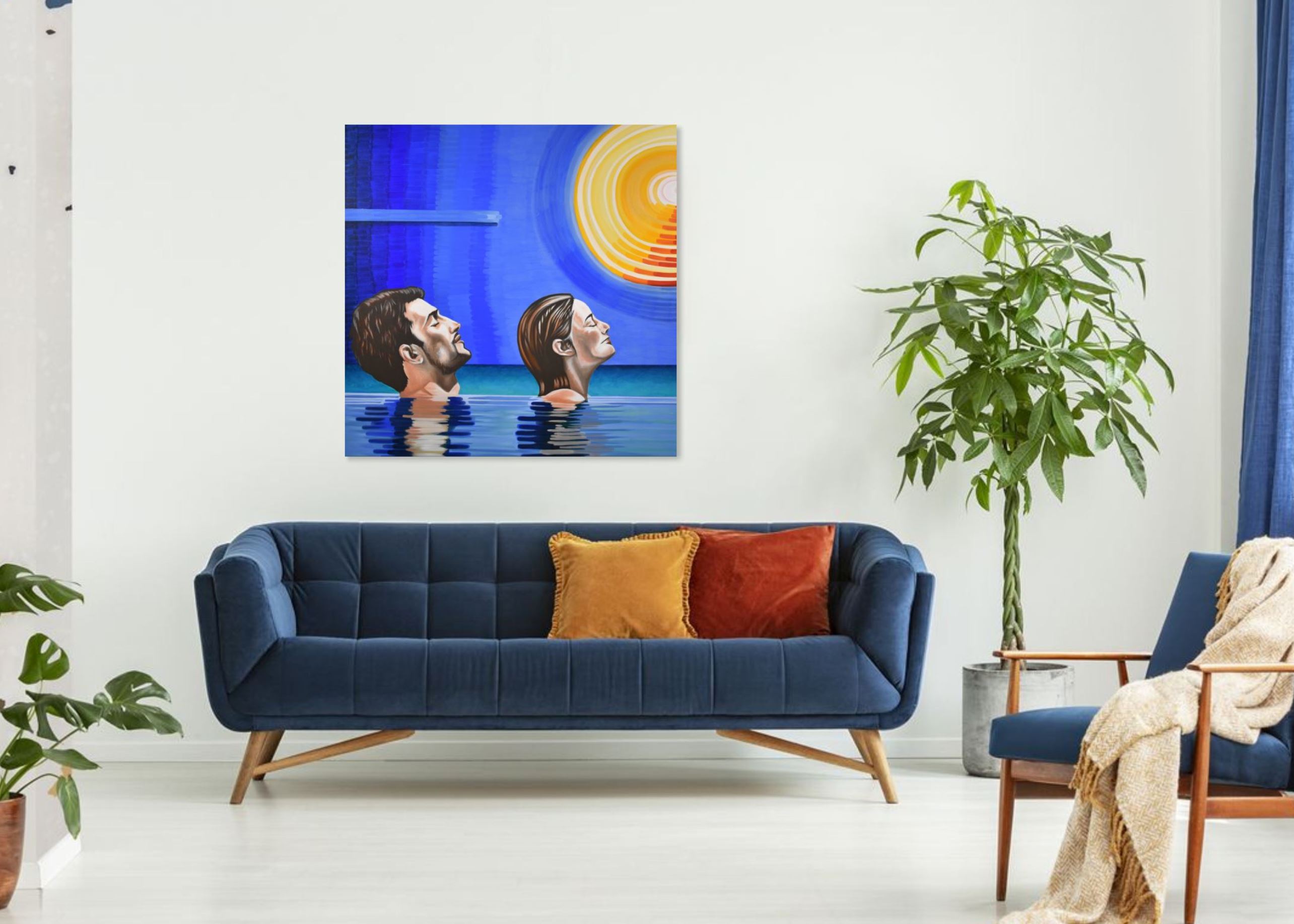 These Canadian artworks were painted using the finest acrylic paint from my local supplier KROMA – in a time when it can be challenging to get some things, I am so happy I can rely on KROMA to get my paints to me overnight from Vancouver. Living on Vancouver Island has it's challenges at times, but so far I have been lucky to have great Canadian suppliers, and mostly local.
It's a good start, I am on to the next painting, and two more virtual exhibitions coming by July. Excited to see where the vibes of the times take my work.
For now, grab a cocktail and enjoy the art.
Sincerely Yours,
https://www.brandysaturley.com/wp-content/uploads/2020/05/headabovewater_saturley_2020-scaled.jpg
1829
2560
am-330
https://www.brandysaturley.com/wp-content/uploads/2020/10/brandysaturley_logo.png
am-330
2020-05-01 15:27:34
2020-05-01 15:27:34
Canadian Art Under COVID-19